Invite Others to Route4Me on an iPad
Route4Me is continuously working on improving your route planning experience. Help us to advance the quality of your routes by inviting your team members and business associates to join Route4Me. To send an invitation from your route planning app for iPad, first, go to More from the navigation menu at the bottom of the screen and then select About.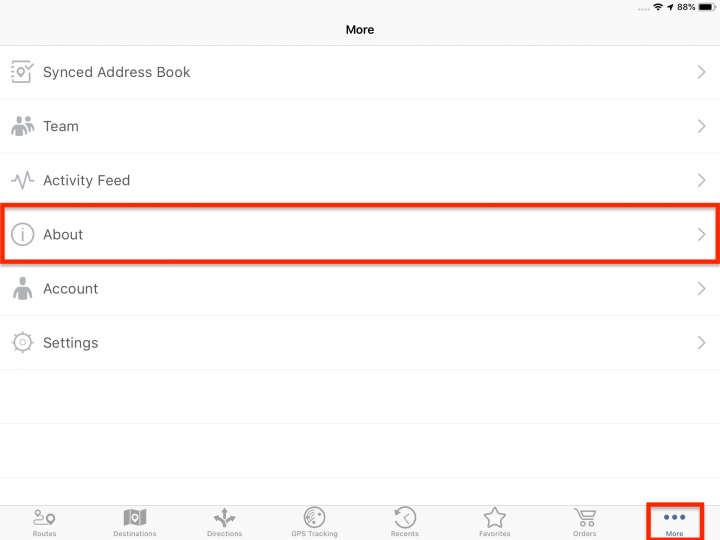 On the About screen, select Invite Others to Route4Me.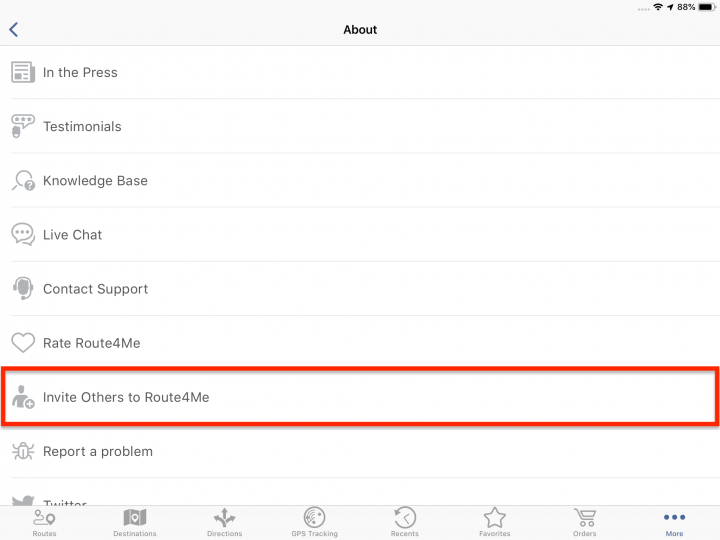 When prompted, tap Continue.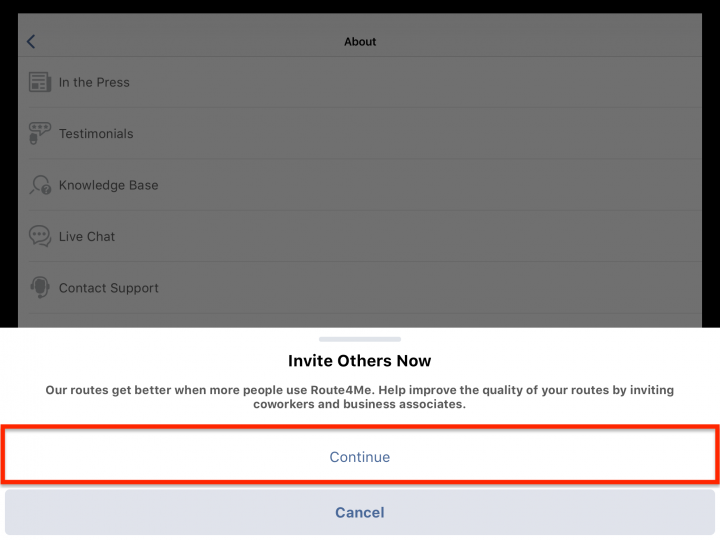 Then, select one of the apps on your iPad that you want to use for inviting your coworkers or business associates to Route4Me. Once you select the app, follow further instructions from the selected app respectively.