Generating Orders from Your Route4Me Synced Address Book Contacts and Addresses Using the Route4Me iPhone App
Route4Me's iPhone Route Planner is designed to make your routing operations and transactions as fast and flexible as possible, enabling you and your team to use a single secure centralized database for storing all information about customers, depots, commercial facilities, warehouses, and any other relevant prospects or real-world locations (learn more). Moreover, you can use all that data for generating orders to accommodate the particular commercial needs of your business. Route4Me's software is compatible with such e-commerce platforms as Shopify, Magento, WooCommerce, bigCommerce, osCommerce, Squarespace, Volusion and other resources that are widely used by many businesses for supporting their e-commerce sites (learn more). Thus, you and your team can effortlessly generate orders from your Synced Address Book contacts or addresses on the go, and instantly synchronize them across all associated computer and mobile devices in near real-time.
To generate orders using contacts and addresses from your Route4Me Synced Address Book, first, go to "More" from the navigation menu and then select "Address Book" from the list.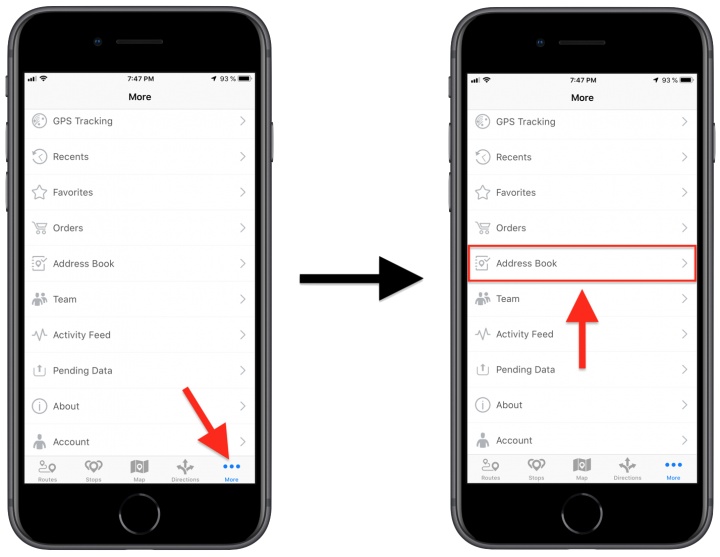 Next, tap to open the address or contact that you want to use for generating a new order and then tap on the "Generate Order" button respectively.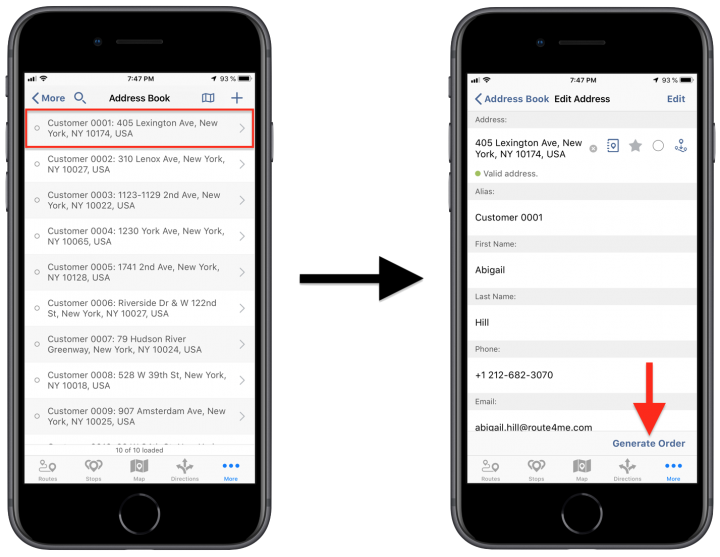 After that, schedule the order for the preferred date and then you can modify the order's details using the corresponding fields. By default, the order inherits the same alias, as well as other details of the address that it is generated from. To finish and save the order, tap on the "Add" button respectively.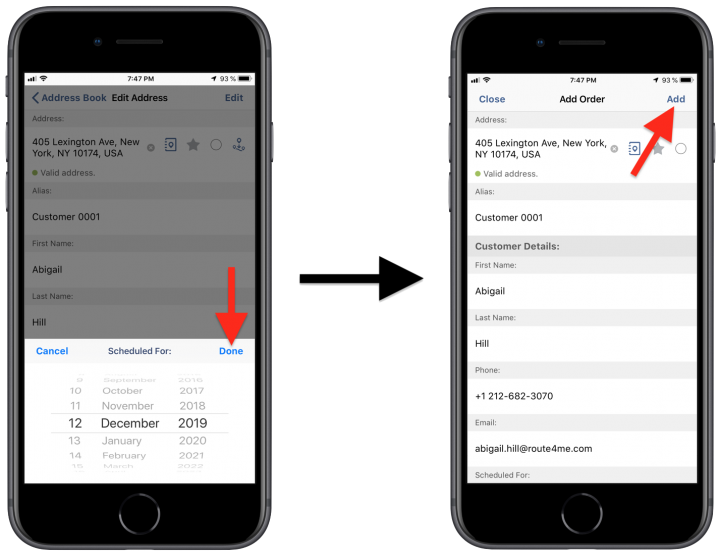 To view or edit the generated order, first, go to "More" from the navigation menu and then select "Orders" from the list.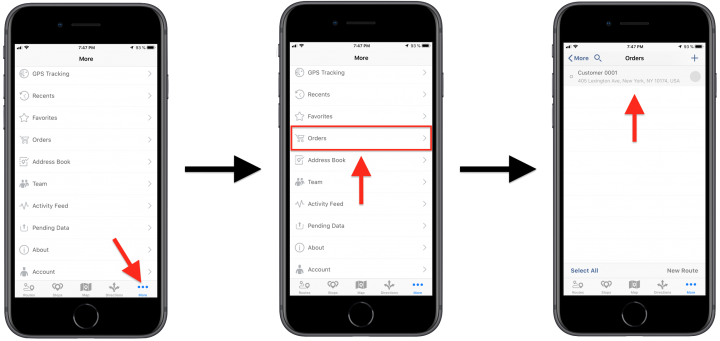 Route4Me delivers near real-time data synchronization across all associated computer and mobile devices so that when a new order is generated using Route4Me's iOS and Android mobile apps, this order instantly becomes available on the Route4Me Web Platform and vice versa.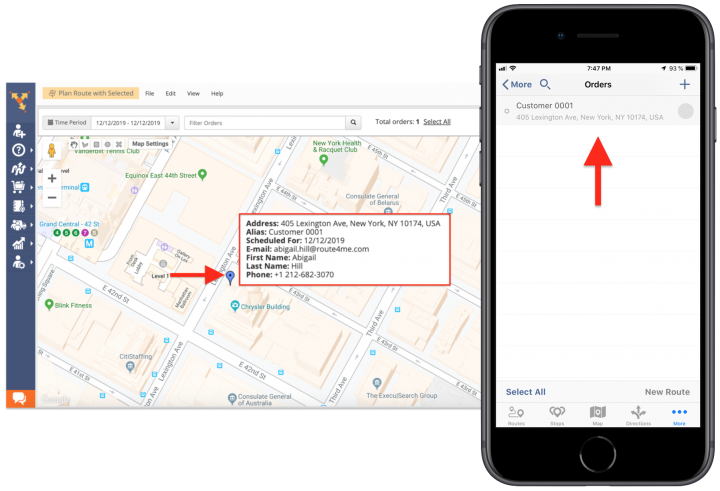 Visit Route4Me's Marketplace to Check out Associated Modules: