What Is Last Mile Logistics in 2023? Trends and Software
What is last mile logistics? How is it different from first mile logistics and middle mile delivery? How can you optimize the last mile? And is it the only supply chain operation worth optimizing?
These are only a few of the numerous last mile logistics frequently asked questions every logistics professional should know the answer to. For this reason, Route4Me's last mile experts have compiled a list of the most common questions asked by our customers and answered them all in a succinct and easy-to-understand manner.
Inside this last mile logistics guide, you'll discover not only theoretical definitions but also real-life examples, case studies, last mile statistics, the most sought-after last mile software, and a lot more.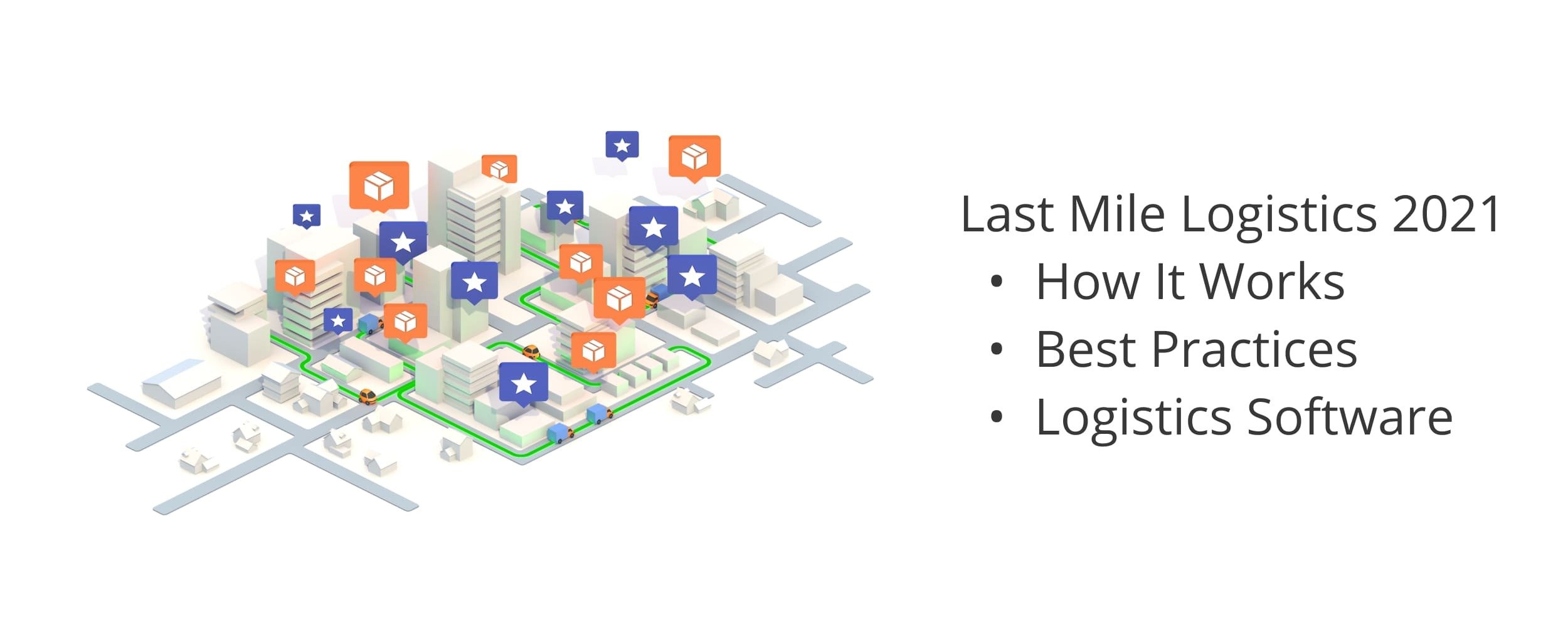 Table of Contents
Last Mile Logistics Definition
The last mile logistics definition encompasses all the logistics operations, resources, last mile technology, and processes necessary to store, package, label, and transport goods from a last mile hub to the end customers. Such last mile processes and technologies can include:
Delivery fleets
Human resources
And a lot more!
These processes and tools are carefully pieced together to ensure maximum last mile logistics operational efficiency and offer customers a frictionless delivery experience. On the same note, customer experience should be a top priority for every last mile carrier and delivery service provider out there. Read on to discover why last mile logistics is important and how it is connected to customer loyalty.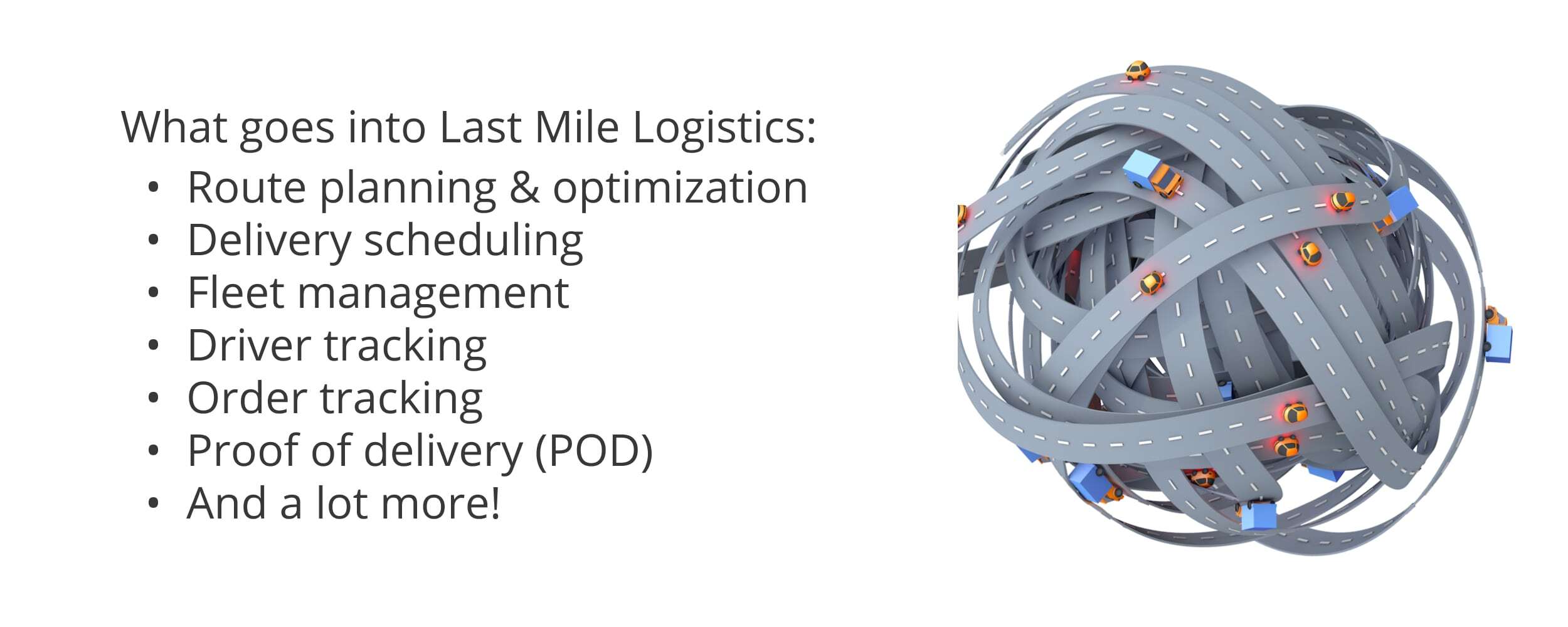 First Mile vs Last Mile Logistics
The difference between first mile and last mile logistics resides in the fact that the first mile refers to the movement of orders from the manufacturer to a warehouse or last mile distribution hub, and the last mile is defined as the delivery of goods from a warehouse, fulfillment center, dark store, etc. to the end customer. So, when it comes to first mile vs last mile logistics, the distinction resides in the destination to which the goods need to be delivered.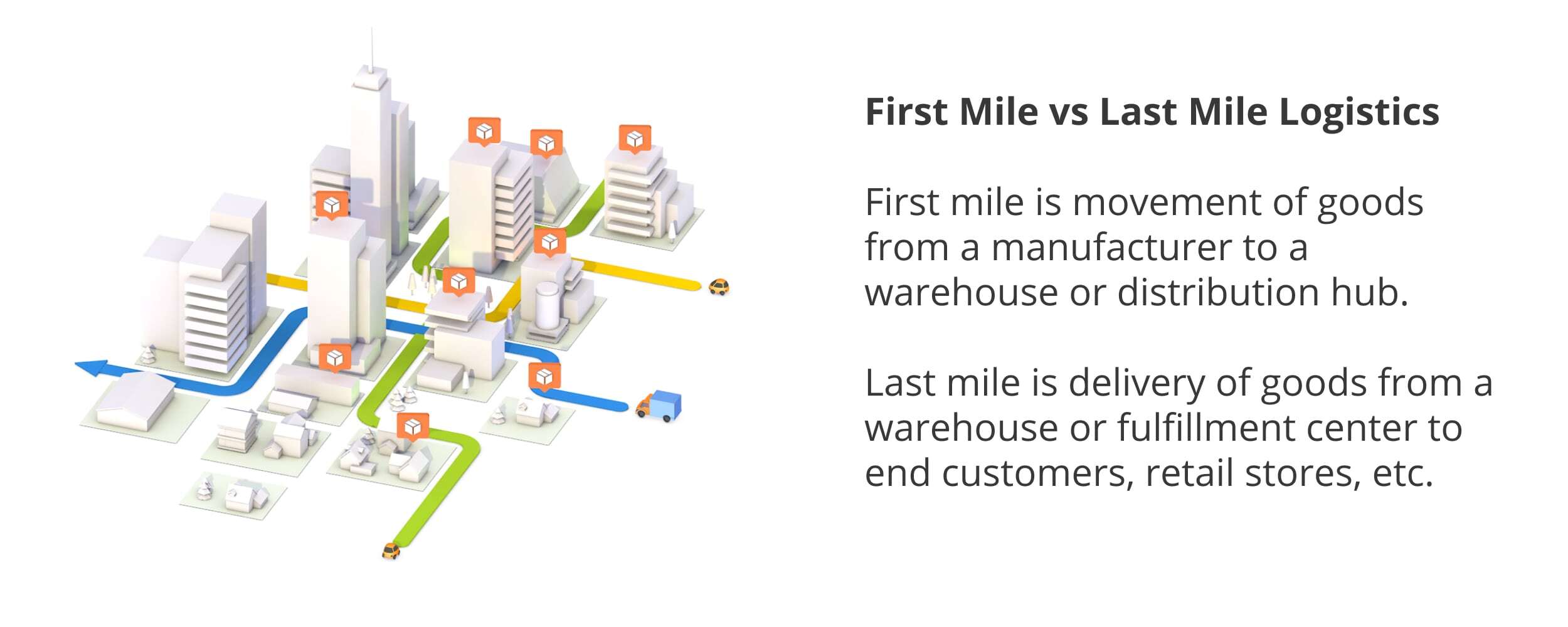 The core definition of the first mile refers to the first leg of the supply chain. However, since the supply chain of each business can be different, first mile logistics can take different forms across industries. For example, for manufacturers, the first mile represents the journey a product makes from the moment it leaves the production plant to the second it reaches a distribution hub. In contrast, for eCommerce businesses, the first mile might begin in a retail store and end in the retailer's distribution center.
On the other hand, the definition of last mile shipping is consistent across all logistics-focused businesses: the last mile represents the final mile of the supply chain during which products are delivered to customers.
By reading further, you can learn more about first mile vs last mile logistics as well as the middle mile.
Middle Mile vs Final Mile
Similar to first mile vs last mile, the difference between middle mile and last mile logistics is determined by the transportation sequence within the supply chain. Specifically, the middle mile comes after the first mile and is also known as second mile delivery. The middle mile represents the transportation of goods between warehouses and fulfillment centers. In comparison, the last mile deals with delivering those goods to those who ordered them.
Another difference between middle mile vs last mile logistics consists of the character of the routes of both supply chain stages. Particularly, the first mile routes are mostly dynamic. In detail, along a last mile route, customers might make last-minute changes, such as modifying their delivery addresses, delaying the delivery date, etc. On the other hand, middle mile routes are usually fixed and have a constant schedule with fewer stops and fewer pieces (but greater volume) to unload at each stop.
With Route4Me, you can plan routes for both the middle mile and last mile. Specifically, Route4Me's last mile software features tools for dynamic route optimization as well as recurring routing and delivery scheduling.
Keep reading to learn more about the differences between the first mile, middle mile, and last mile.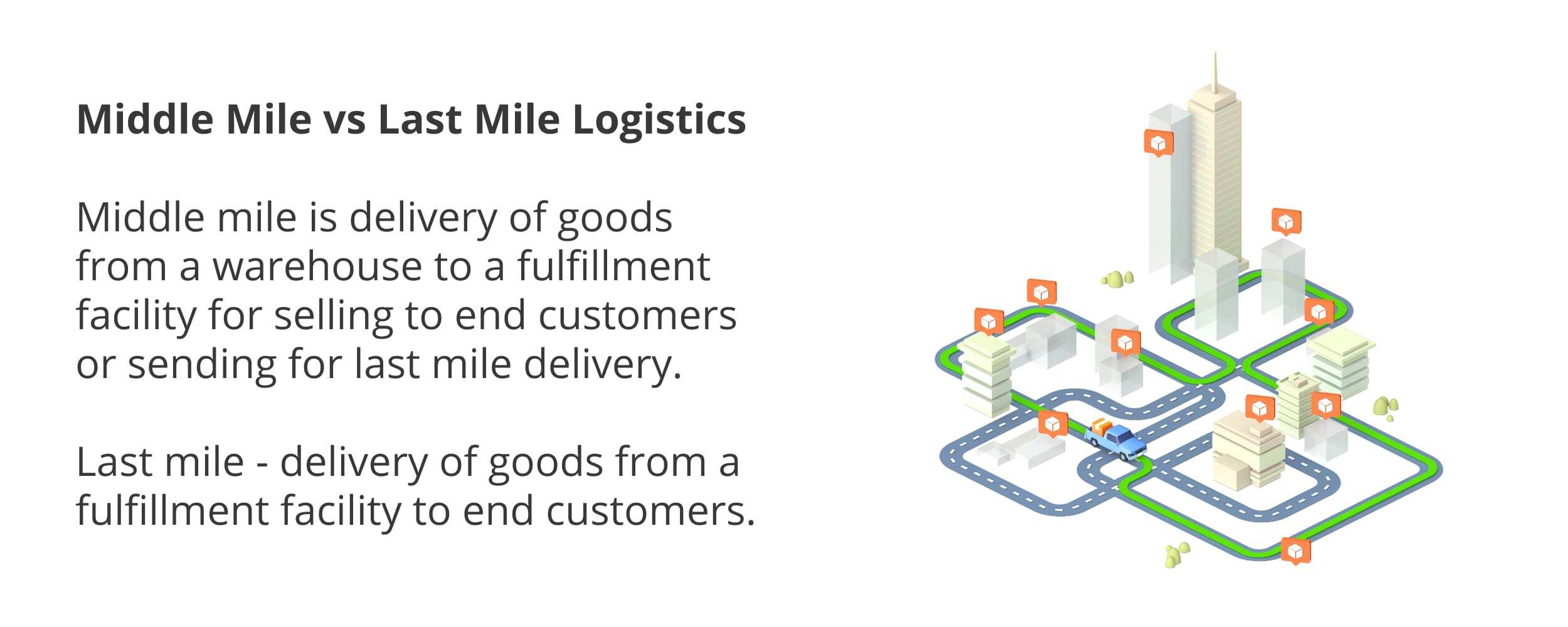 Last Mile Logistics Frequently Asked Questions
Below, you'll find the answers to the most frequently asked questions (FAQs) about the last mile. Our customers have asked these last mile logistics FAQs over the decades, and our last mile experts have put together the answers to help you better understand this part of the supply chain as well as find ways to optimize your last mile delivery operations to grow your business.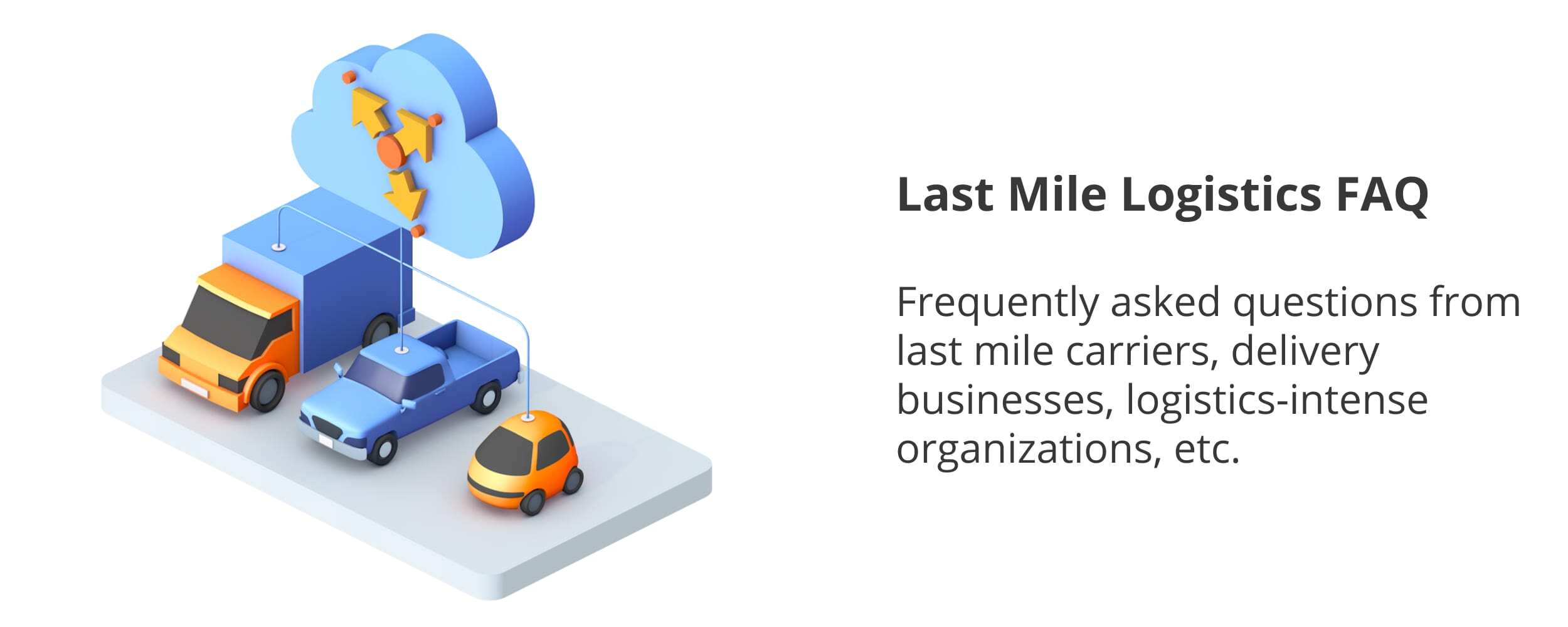 Last Mile Logistics Example and Case Studies
A last mile logistics example can be represented by the logistics processes performed from the moment in which goods enter a last mile carrier's warehouse to the moment when the goods reach the customer's residence. Let's take, for instance, the MADA Community Center, an organization that delivers hot meals, food baskets, furniture, and clothing items to those in need. MADA's last mile logistics operation includes processes such as route planning, driver management, loading the delivery vehicles, route dispatch, etc.
To make sure they make the most of their available resources, MADA Community Center partnered up with Route4Me. As a result, the organization managed to create optimally sized routes for multiple drivers accounting for the loading and carrying capacity of each car. Plus, Route4Me's last mile software also helped MADA to assign the right drivers to the right service area, avoiding wasted time while driving from one part of the city to another.
"It saved us lots of time in creating the routes, but also saved our volunteers many hours of driving." […] it gave us accurate and optimized routes which in turn helped us retain our volunteers – knowing that we really care about their time and effort."
Read more last mile case studies and discover how: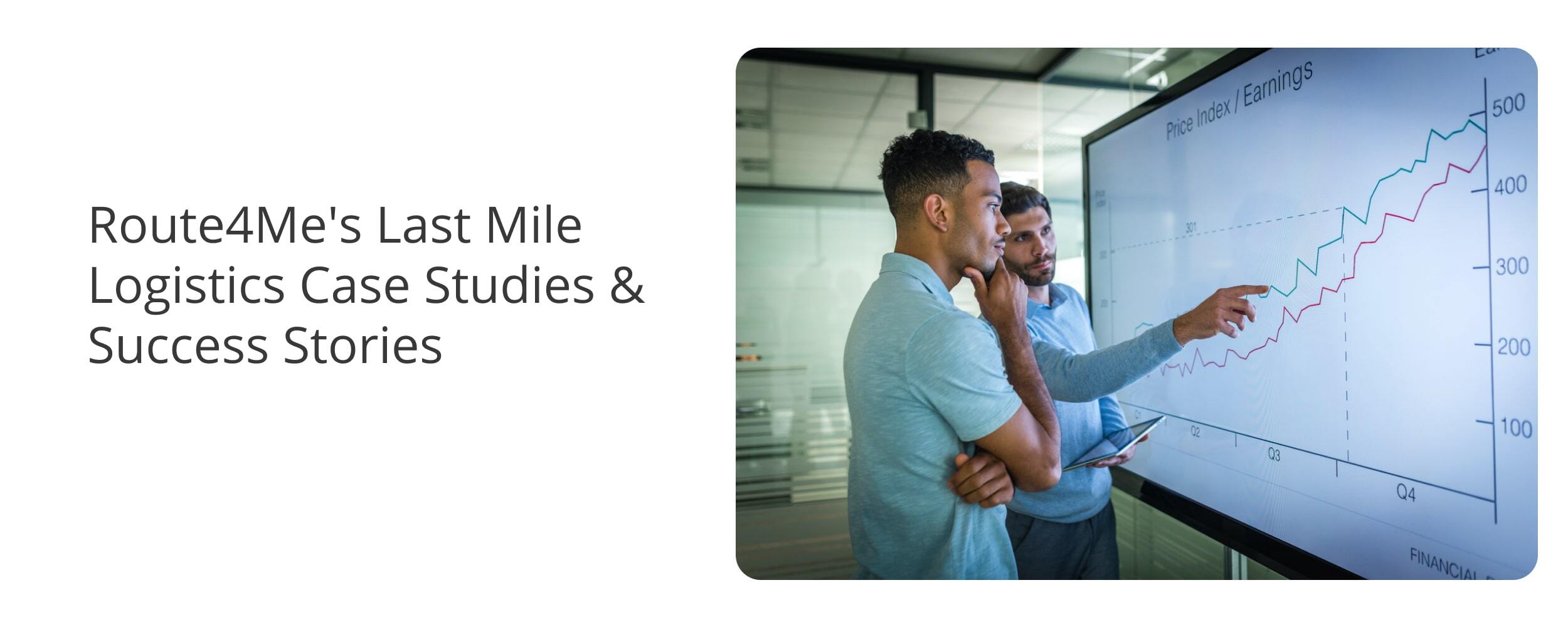 Final Mile Challenges 2023
The Covid-19 pandemic reshaped consumer behavior and accelerated eCommerce adoption, condensing 10 years of growth into as little as three months. Such drastic changes lead to skyrocketing last mile delivery volumes.
In 2023, not a lot has changed. Namely, the consumers still prefer online shopping to the detriment of brick-and-mortar stores. And this continues to impose challenges for last mile delivery businesses. Such last mile logistics challenges include:
Keeping prices competitive considering rising costs and evolving customer expectations
Managing greater volumes and higher capacity demands
Offering new delivery service types, such as contactless delivery, click and collect, pickup, etc.
Leveraging scalable efficiencies and identifying opportunities for growth
Read more about how the Covid-19 pandemic changes the last mile environment inside the linked last mile logistics book.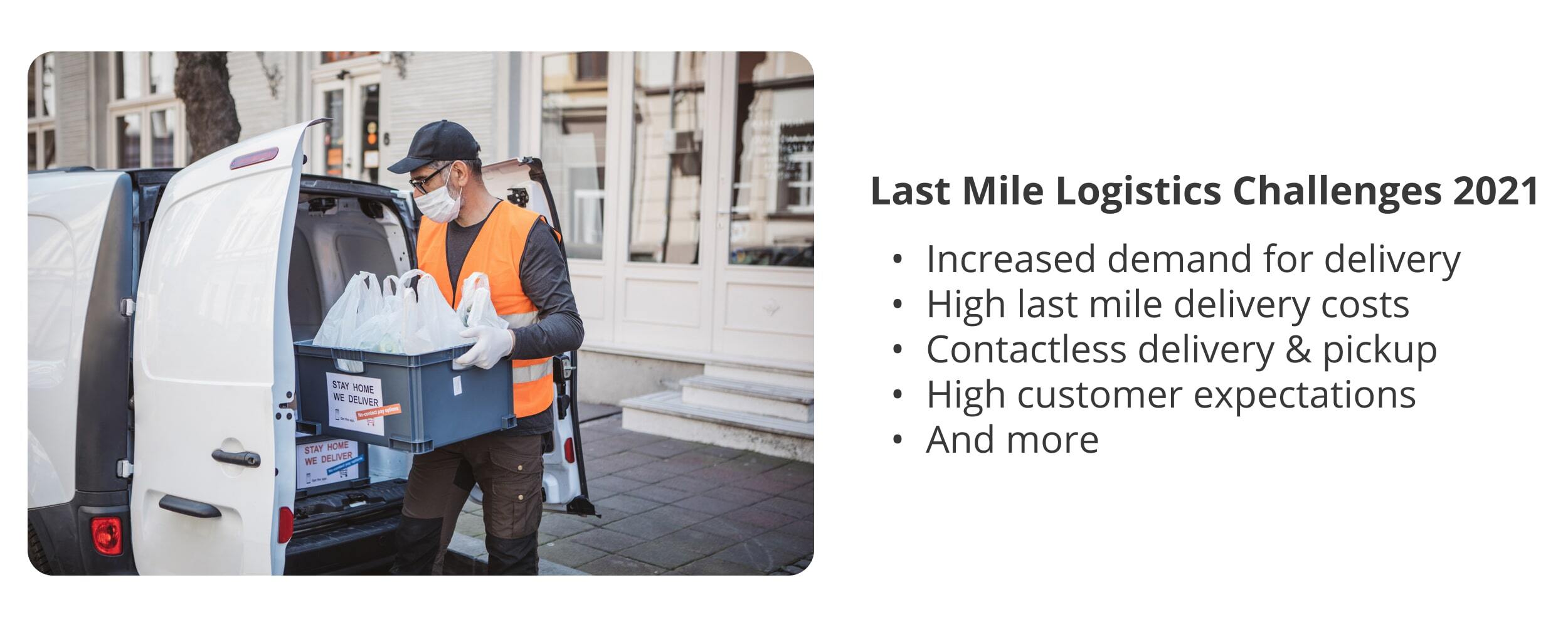 Final Mile Trends 2023
To tackle the challenges caused by the pandemic, carriers found new strategies to reduce costs and improve delivery productivity. For instance, delivery businesses started to partner up with competitors to increase their delivery capacity. This helped carriers meet the spike in demand and stay relevant in the market while the pandemic was unfolding. Other last mile logistics trends in 2023 include:
Delivery appointment booking
Contactless delivery
Curbside pickup
Urban fulfillment centers
Learn more about the most recent supply chain trends on our blog.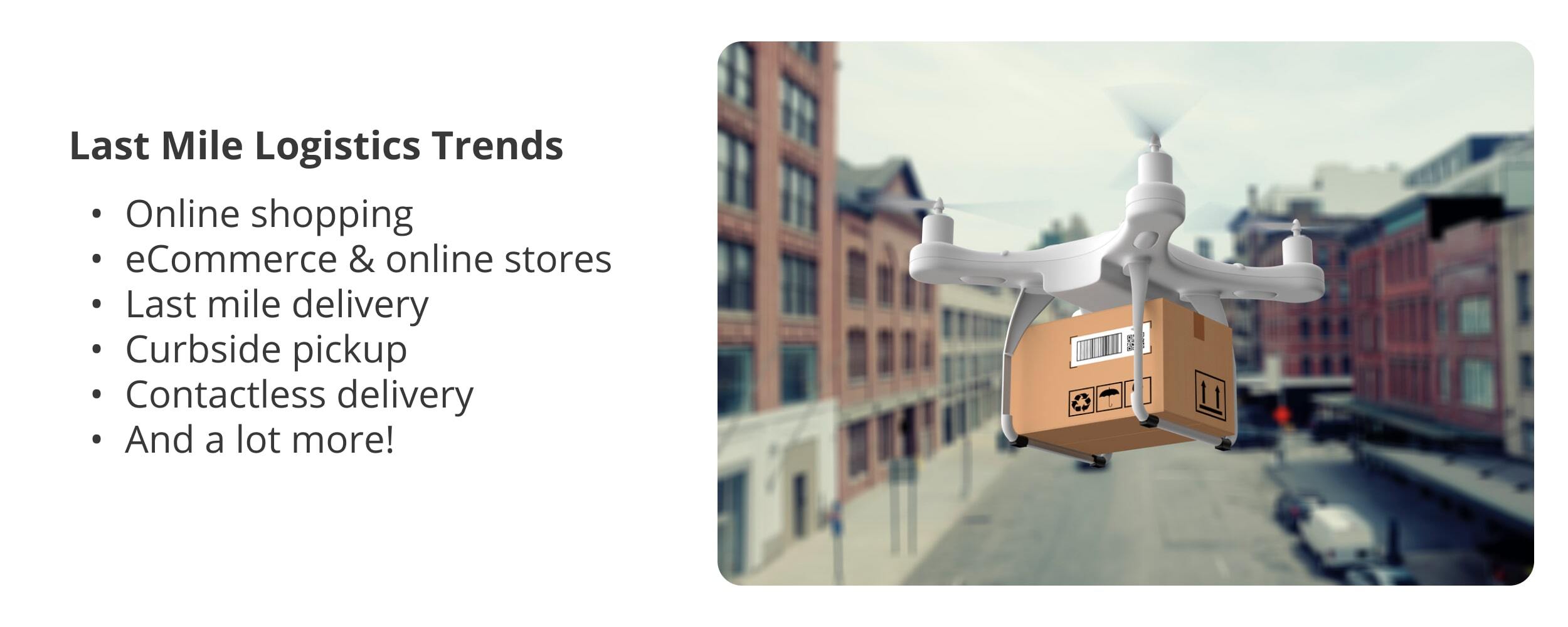 What Is Last Mile Logistics Software and Which One Is the Best for Your Business?
Last mile logistics software is also referred to as last mile delivery optimization software, a delivery route planner, route planning software, logistics optimization software, and other similar terms. It helps logistics and fleet managers win the last mile by offering features such as:
Route planning optimization, scheduling, planning, and dispatching
Near real-time GPS asset tracking and digital proof of delivery
Team, fleet, territory, and service area management
Barcode support, order entry, and a lot more depending on your business needs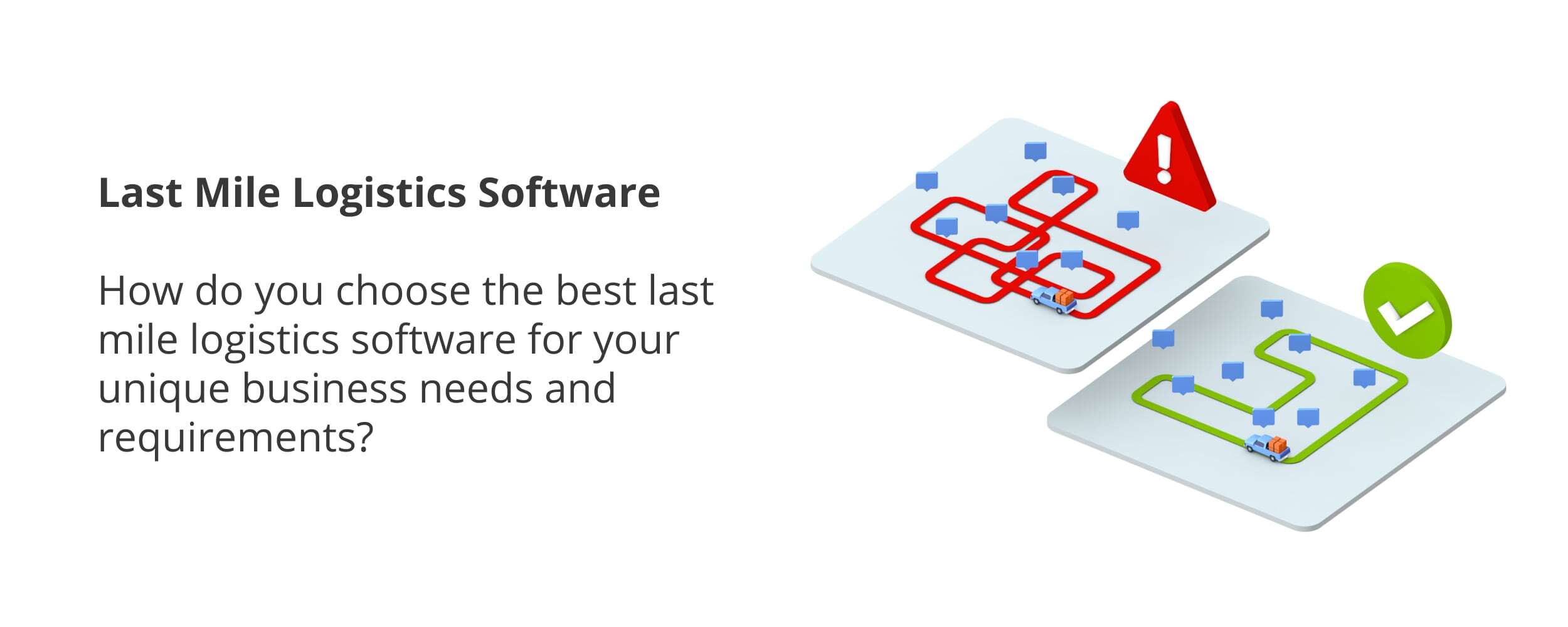 Below, you can gain insights about the most popular last mile delivery solutions in 2023. Plus, you will also get a brief overview of some of the features and capabilities that each platform provides:
Locus Logistics Planning and Optimization Software helps users automate supply chain decisions.
Onfleet Delivery Software offers multiple tools for local delivery management and last mile analytics.
Track-POD Last Mile Delivery Platform features multiple route optimization, driver tracking, and electronic proof of delivery tools.
Tookan Delivery Management Software helps delivery businesses digitize their last mile logistics operations and offers real time fleet tracking and route optimization features.
Route4Me Last Mile Logistics Software provides supply chain professionals with flexible tools for fleet management, driver tracking, ePOD collection, route optimization, route dispatch, and more.
Free Last Mile Logistics Software Trial
Last mile logistics software is your ticket to unbelievable savings, incredible service, and a competitive edge. And to help you experience all this first hand, Route4Me enables you to sign up for a 7-day free last mile logistics software trial.
You're not only getting premium logistics software for free for a whole week. But also, during the trial, you're also able to actually plan routes with your REAL customers' addresses. This is not just a simulation test drive. It's an opportunity for you to leverage real operational efficiencies using your own routing data.
So, are you ready to win the last mile with Route4Me?
Sign up for the free last mile software trial today and start growing your profits in no time!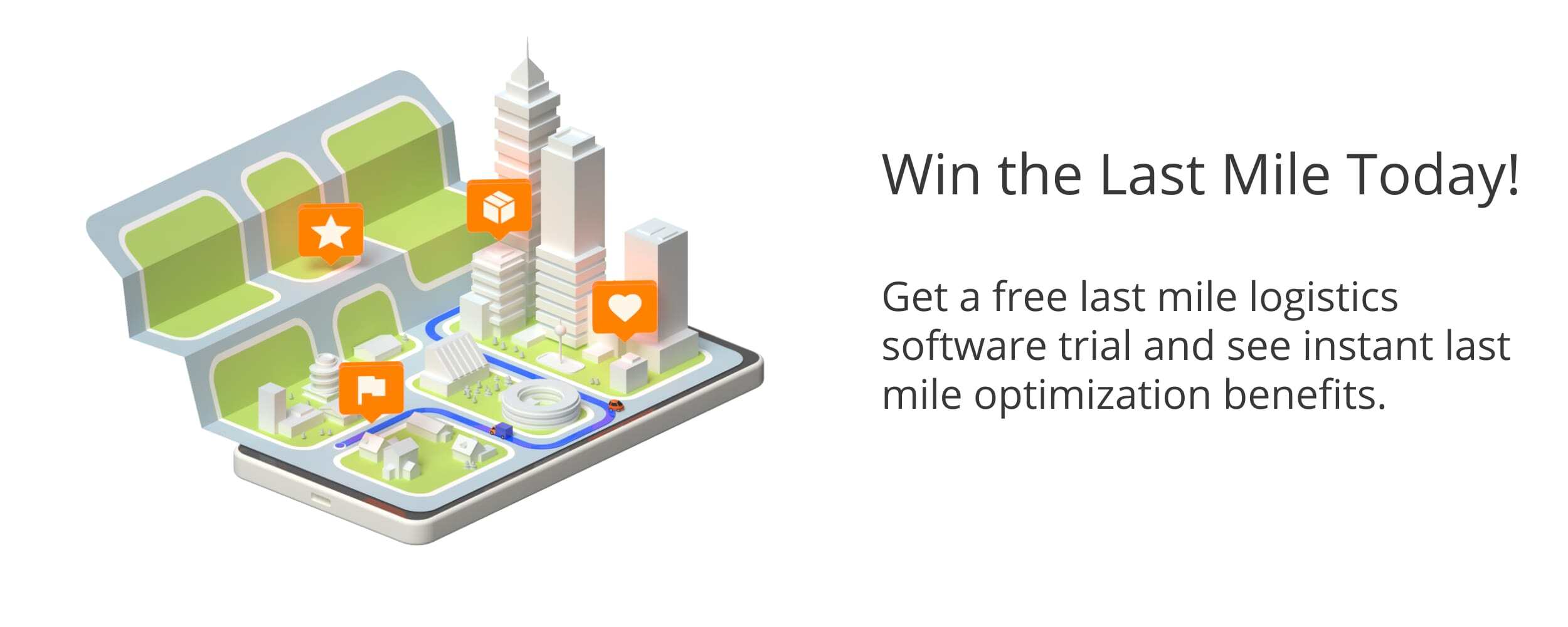 Disclaimer
All the trademarks, logos, and brand names on this page are for identification purposes only. We do not endorse these trademarks, logos, and brand names. All the trademarks, logos, and brand names are the property of their respective owners. If any of the trademarks, logos, and brand names are your property or the property of your company, and you would like us to remove them from our website, please contact us at [email protected] to submit your request.