Barcode Scanner – iPhone Route Planner App
Barcode scanner apps help last-mile delivery businesses save money by not having to invest in expensive barcode scanning equipment. The Route4Me route planner app for iPhone comes with a built-in barcode scanner that will help your delivery drivers and warehouse employees scan package labels with their iOS devices. The barcode types supported by the iPhone barcode scanner include QR Codes, UPC Codes, Code 39, and more! Scanning barcodes instead of manually inputting data helps to simplify the workflow and perform tasks in a faster and more efficient way. Route4Me's iPhone Barcode Scanner helps to lower the chances of possible misspellings and errors. To add barcode data to a stop/address using the iPhone Barcode Scanner, first, go to Routes from the navigation menu at the bottom of the screen, and then open the route that contains the stop to which you want to add barcode data.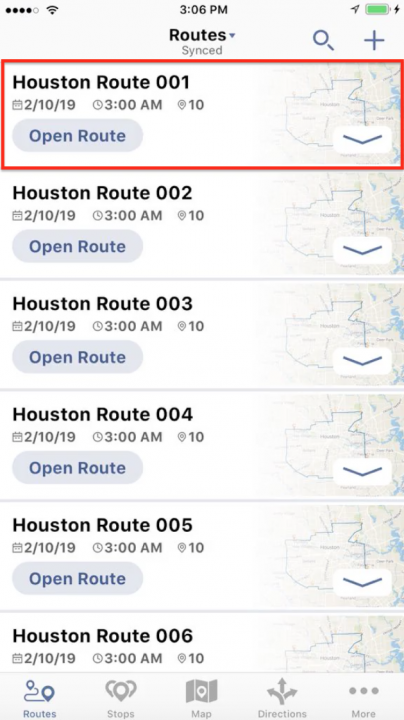 On the Stops screen of the route, tap on the corresponding stop to open its options menu.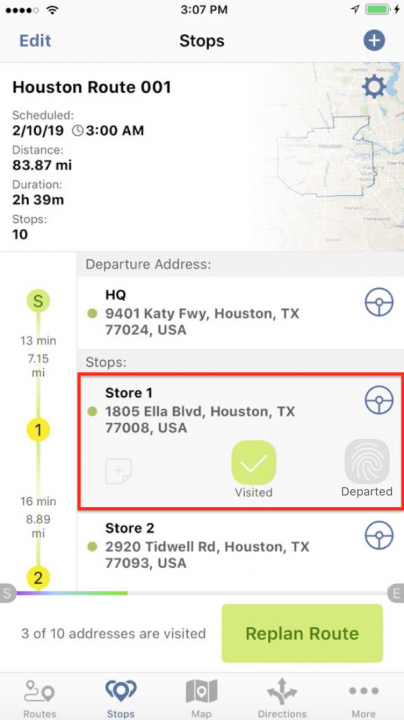 In the options menu of the stop, select Scan Barcode respectively.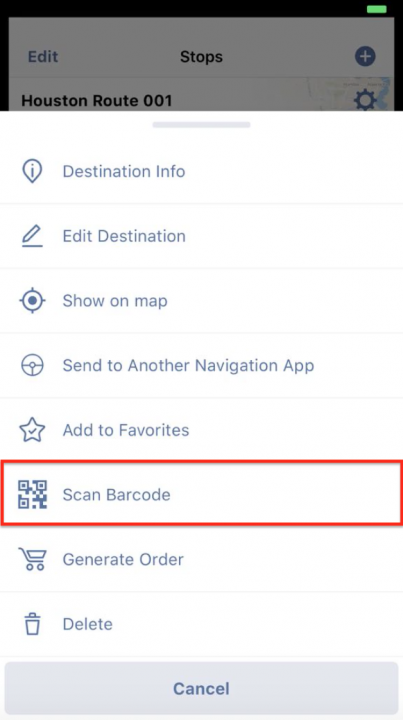 Point your camera at the barcode until the app detects and reads it on the screen in green color. Make sure that the image is clear and sharp for faster and more accurate scanning. A beep sound indicates that the barcode is scanned.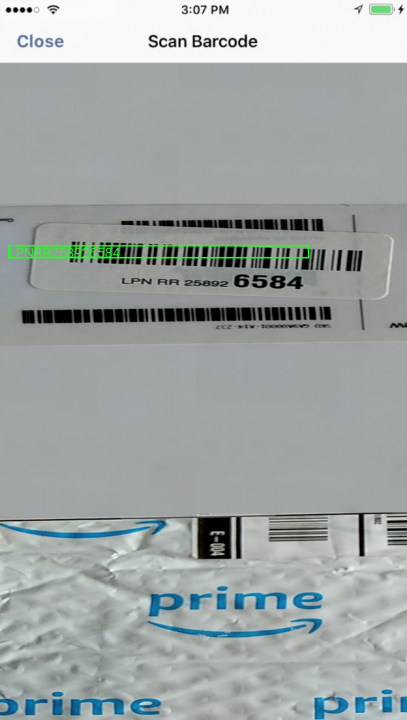 Once the barcode is scanned, its data is added to the Destination Info of the stop. Scroll down to the bottom of the screen to view the added barcode data.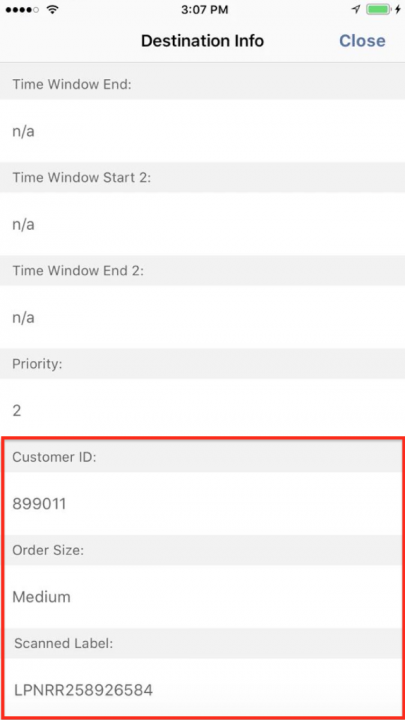 To adjust the settings of the Barcode Scanner, first,  go to More from the navigation menu and select Settings.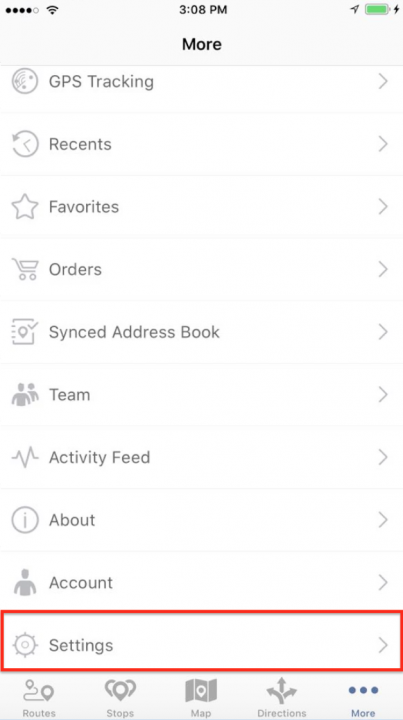 Then, scroll down to the Barcode Scanner section where you can adjust the settings according to your preference.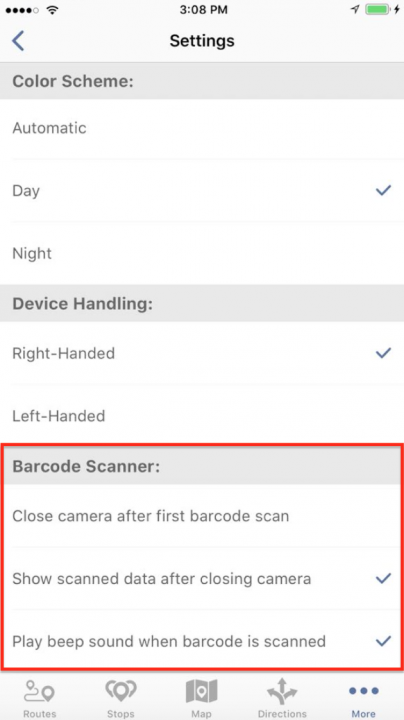 Visit Route4Me's Marketplace to Check out Associated Modules: