Share Routes from the Route4Me Web Platform
Providing your team members, partners, or prospects with full access to your routes is not always secure or productive. For example, you may want to show a route to a team member but not allow them to modify it, demonstrate a route to a prospect without revealing the information of other customers, and so on.
Route4Me's route sharing allows you to do just that – provide your team members, partners, customers, or prospects with the information about your routes but without the ability to make any edits. In addition to sharing already planned routes, you can also share your routes when specifying the route parameters.
To learn more about the difference between sharing your routes and assigning users to routes, visit this page.
To learn more about how to share a planned route, visit this page.
To share a route before it is planned, first, start planning the route. To plan a new route, go to Plan New Route from the navigation menu and select one of the preferred route data import methods: Interactive Map Editor, Copy-and-Paste, Upload a File, or Import Data.
Next, go to the Sharing tab and then input the recipient's email address into the corresponding field. After that, specify the rest of the route's parameters and then complete planning the route.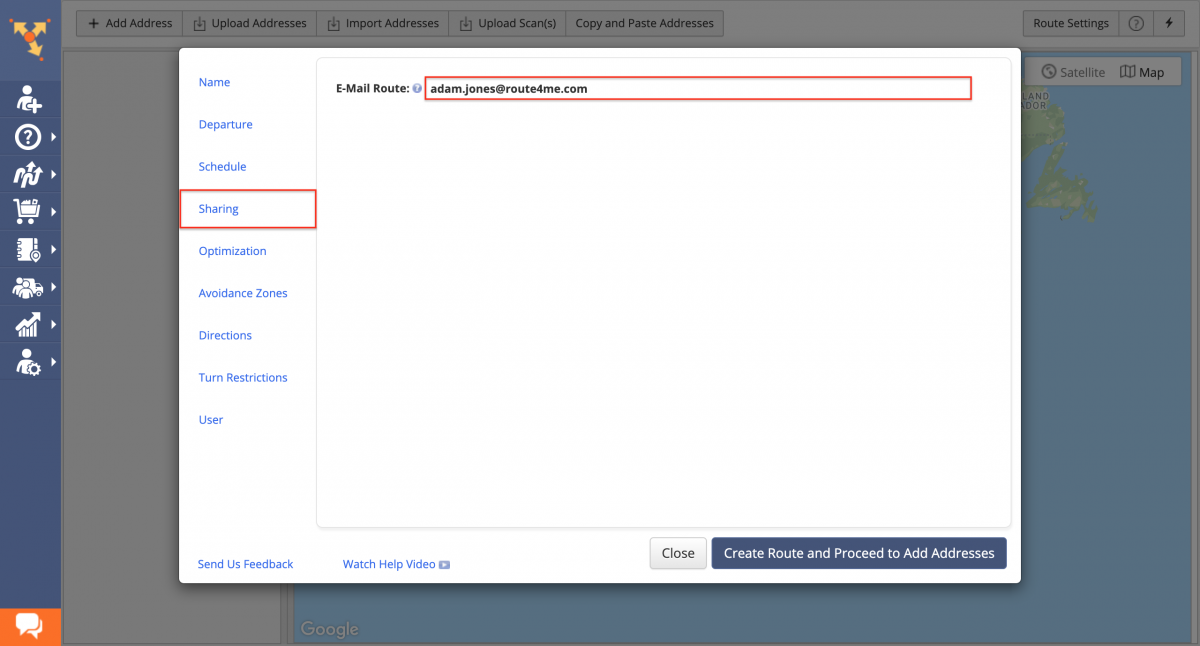 Once the route is planned, this route's details will be automatically sent to the email of the specified recipient. To open the shared route, click on the Open Route Online button in the received email. To view the details of a particular destination on the shared route, click on the preferred stop.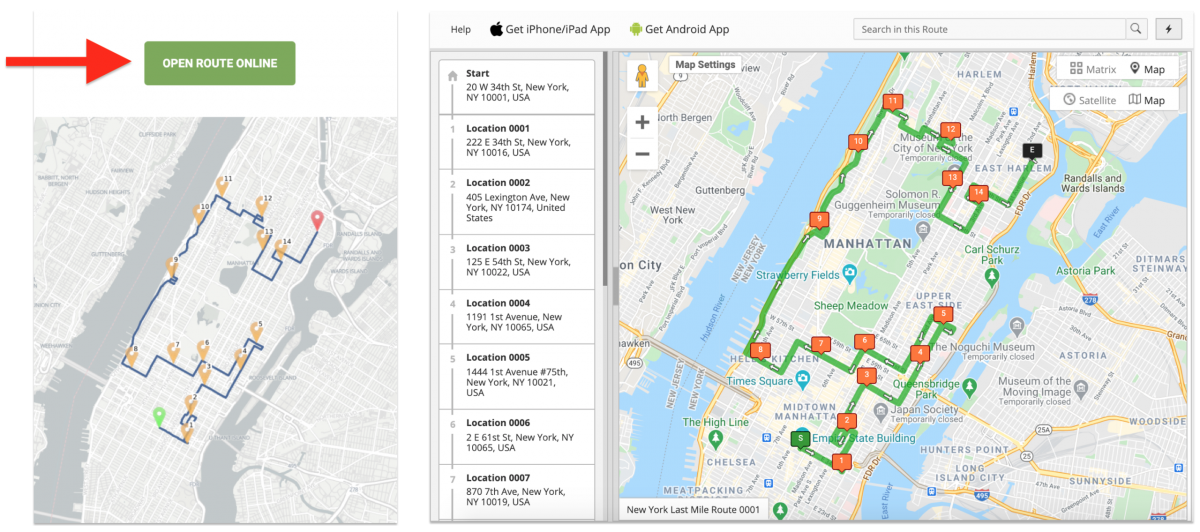 A shared route can be opened using only its public URL that shows limited information about the route's destinations and doesn't provide the ability to edit any information.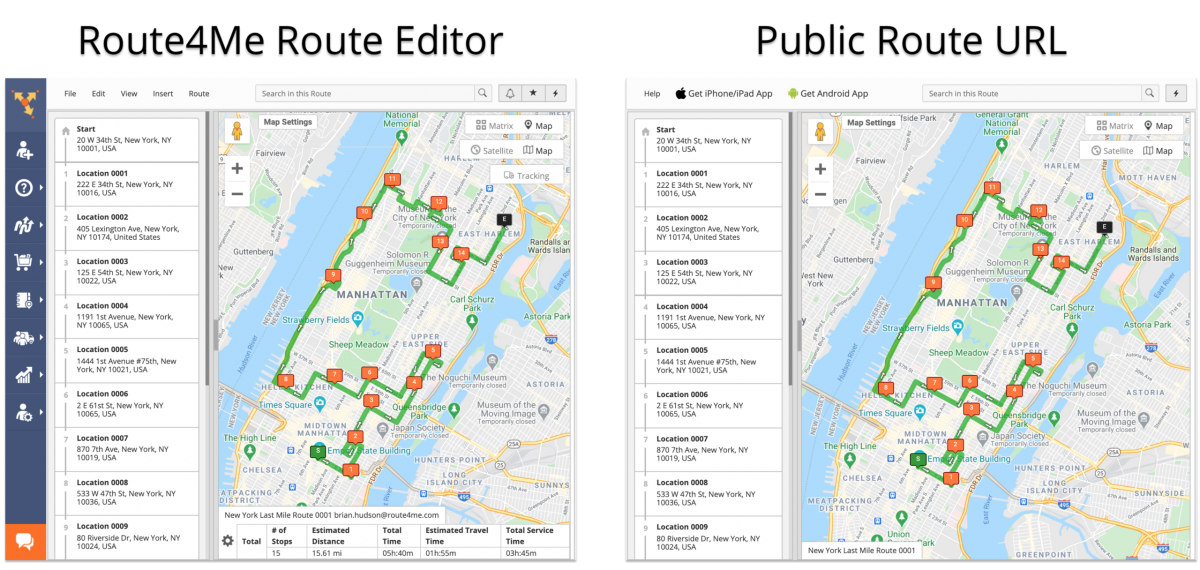 Visit Route4Me's Marketplace to Check out Associated Modules: