Edit Master Route Templates and Update Future Recurring Routes
Route4Me's Scheduled & Recurring Routing is designed for any logistics-intense business with a repeating route schedule – from first mile to middle mile and last mile businesses. With Route4Me, you will be able not only to optimize the most profitable routes but also fully automate your route planning, scheduling, and route dispatch operations.
How does it work? Extremely easy and fast! Create a Master Route template and add a Recurring Schedule in minutes. Flexible scheduling rules allow you to create virtually any possible daily, weekly, monthly, and annual Recurring Route Schedule. Route4Me will automatically generate Recurring Routes based on your custom schedule and auto dispatch routes to drivers and vehicles.
You can edit the Master Route template at any time, and we'll seamlessly schedule, reschedule, plan, optimize, and dispatch new updated routes for you based on your schedule.
To update a Master Route Template, first, go to Recurring Schedule from the navigation menu. In the Recurring Schedule, you can view and manage all Master Routes associated with your Route4Me account. Click on the Three Dots Menu Icon next to the Master Route that you want to edit, and then select Edit Route from the menu.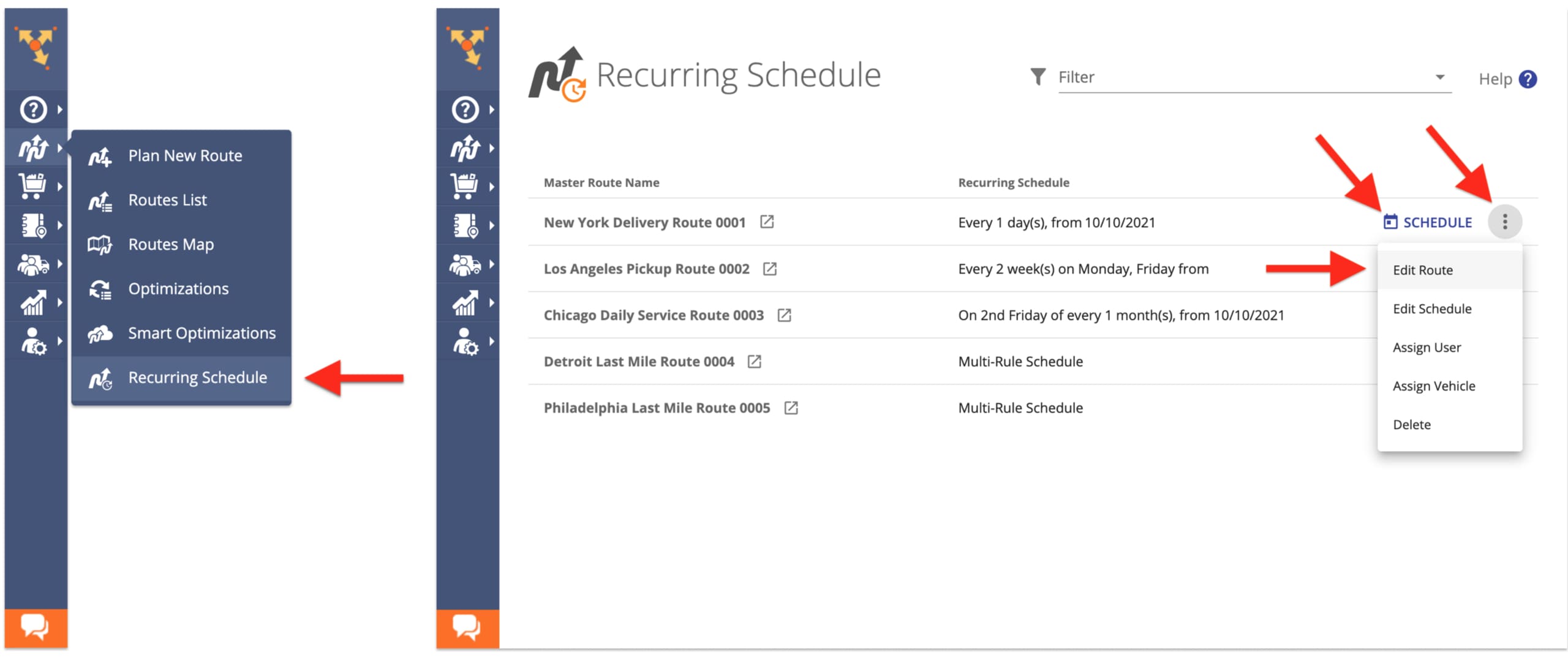 Next, the selected Master Route will automatically open in another tab in the Route Editor where you can adjust the Master Route Template:
Add new addresses or remove existing stops
Update order details on any stop
Update customer details on any stop
Add Custom Data to stop(s)
Change the visitation sequence
And more
After making edits to the Master Route Template in the Route Editor, close the Route Editor and then update the Master Route's Schedule.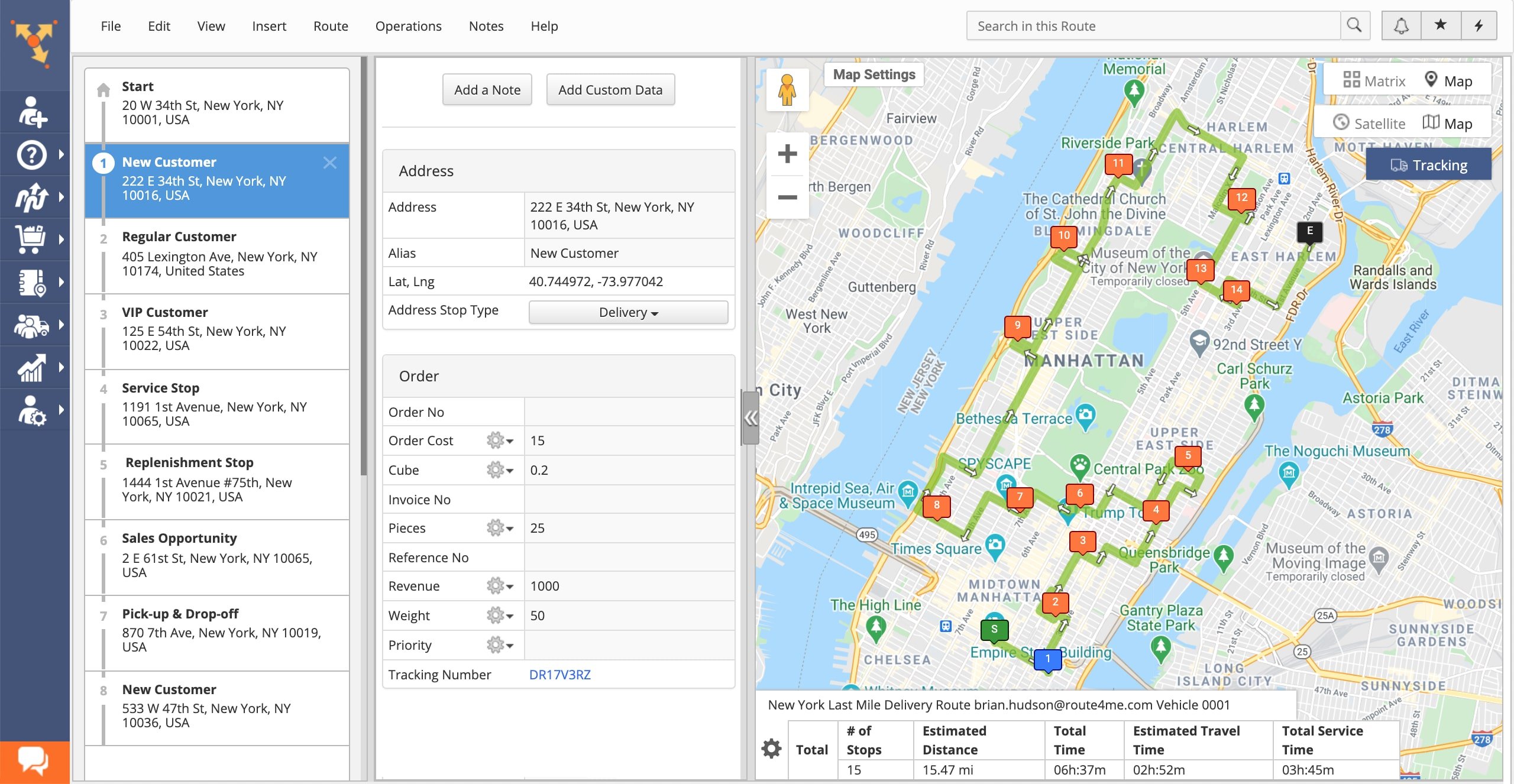 After making the preferred changes to the Master Route Template in the Route Editor, close the Route Editor and go back to the Recurring Schedule to open Master Route's Schedule. Next, make any adjustment(s) to the Master Route Schedule and then click on the Save button to apply the changes.
NOTE: If you update a Master Route Template in the Route Editor and don't update the Master Route's Schedule, no changes will be made to future Recurring Routes.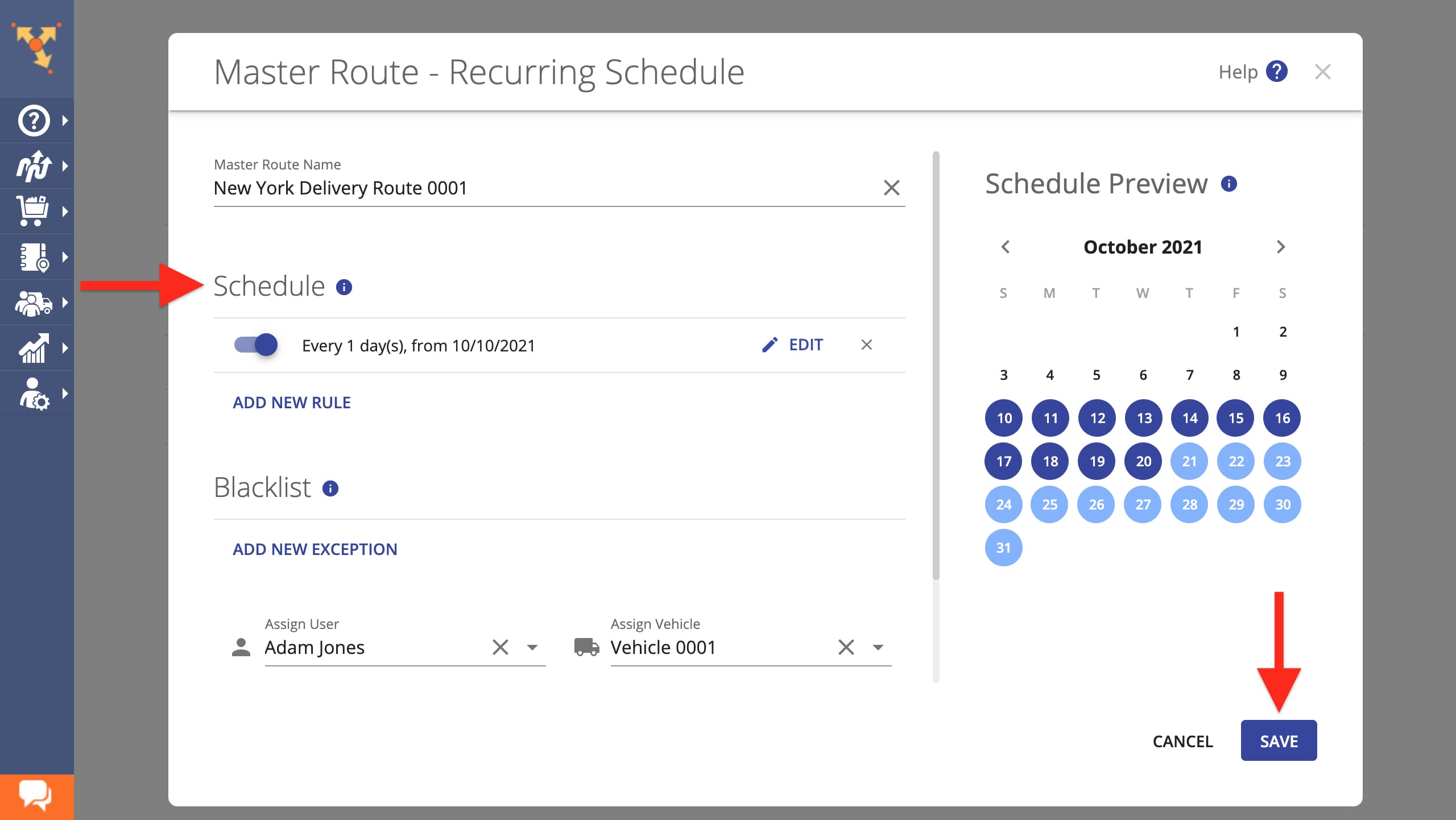 After adjusting the Master Route and updating its Recurring Schedule, template changes will take effect.
NOTE: If you have already created Recurring Routes, after you update the Master Route's Schedule, all already created Recurring Routes will be automatically removed and replaced by new Recurring Routes based on the updated Master Route Template and Schedule.
Please take this into account if you make changes to Recurring Routes and then want to update their associated Master Route template and Schedule.

To keep already created Recurring Routes unchanged and plan new Recurring Routes moving forward, you can create a new Master Route with the preferred parameters and settings.
Automate and streamline your route planning, route scheduling, and route dispatch within minutes.
Get a FREE TRIAL for Your Recurring Route Scheduling & Routing Software Today!
Do you have more questions about Recurring Routing? Visit our Scheduling & Recurring Routing FAQ & RFI.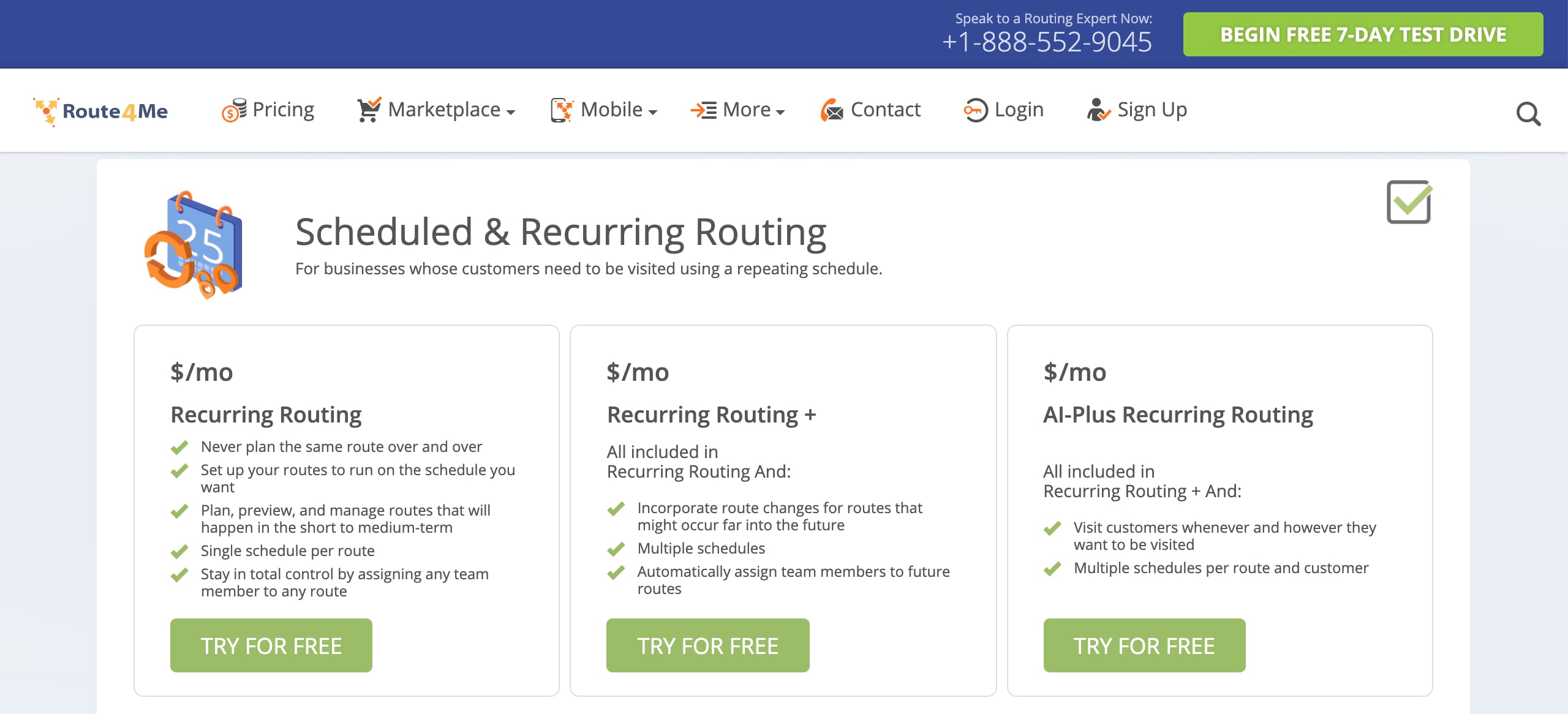 Visit Route4Me's Marketplace to Check out Associated Modules: