Password Reset – iPhone and iPad Route Planner
Route4Me's iPhone Route Planner is designed to make your routing operations and transactions as fast and flexible as possible, allowing you to effortlessly plan, optimize, and navigate routes of any complexity on the go. If you can't log into your Route4Me account when using Route4Me's iOS app, you can easily reset your password in a few simple steps. To learn more about the difference between Route4Me's Mobile and Web subscriptions (accounts), visit this page.
NOTE: If you are a sub-user of another Route4Me account and you can't sign in, please ask your Account Owner to help you log into your account. Alternatively, you can contact Route4Me's Customer Success Team at any time and we'll help you as fast as we can.
To reset the password to your Route4Me account on Route4Me's iPhone Route Planner, first, tap on the "Sign In" button on the main log-in screen and then tap on the "Forgot Password?" button to open Route4Me's password reset page in your browser.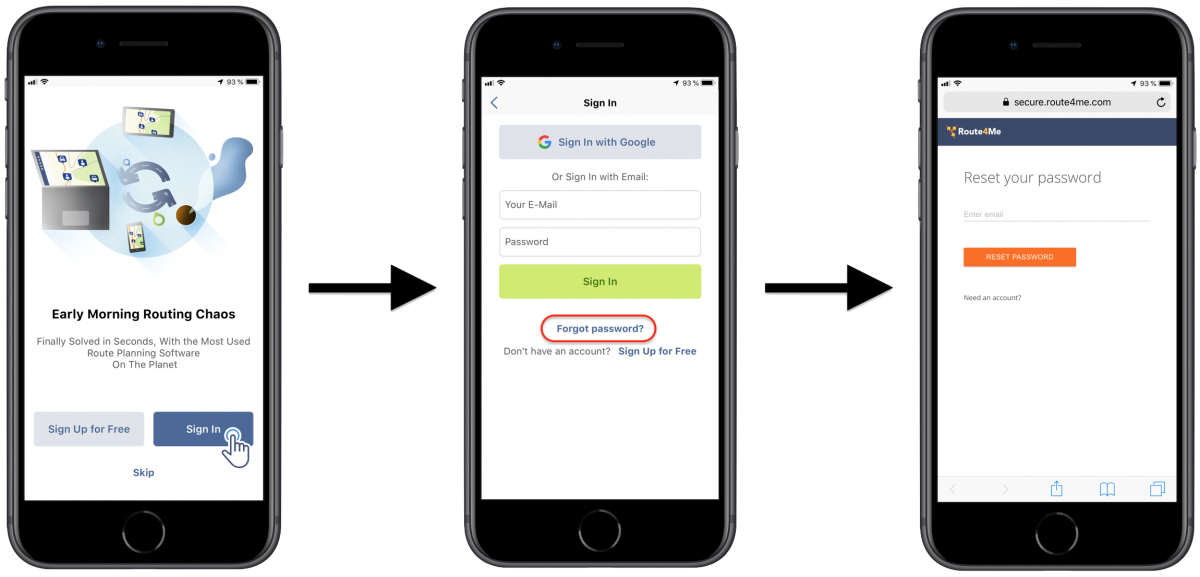 On the "Reset Your Password" page, first, input the email address that is associated with your Route4Me account into the corresponding field and then tap on the "Reset Password" button accordingly. After that, a password reset link will be sent from Route4Me to the provided email address.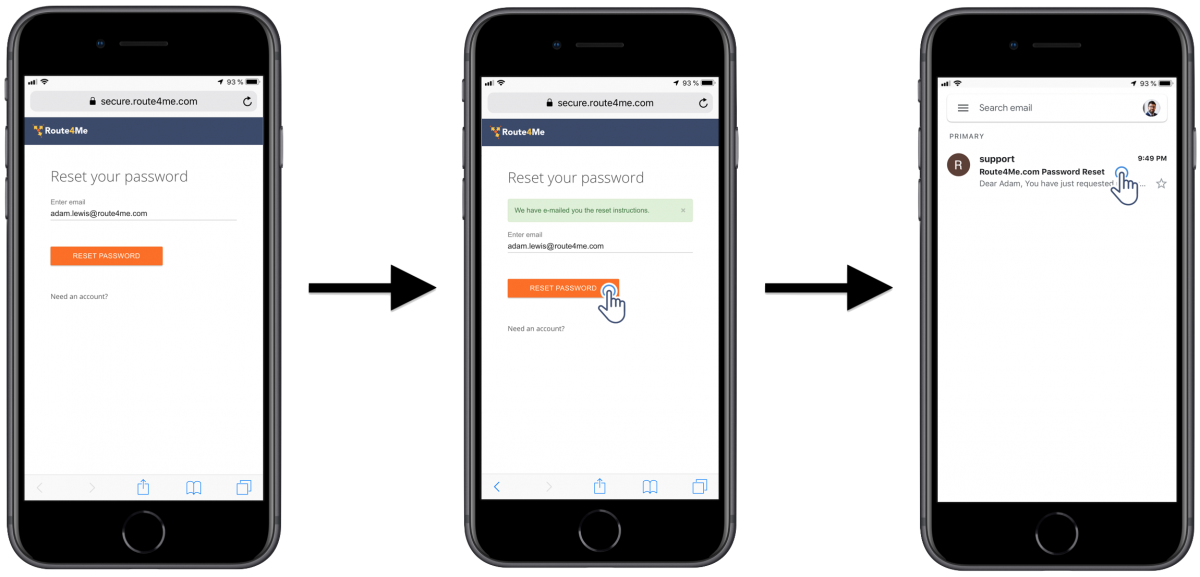 Next, open the received password reset link and then set up a new password for your Route4Me account using the corresponding fields. After adding and confirming the new password, tap on the "Set New Password" button to finish.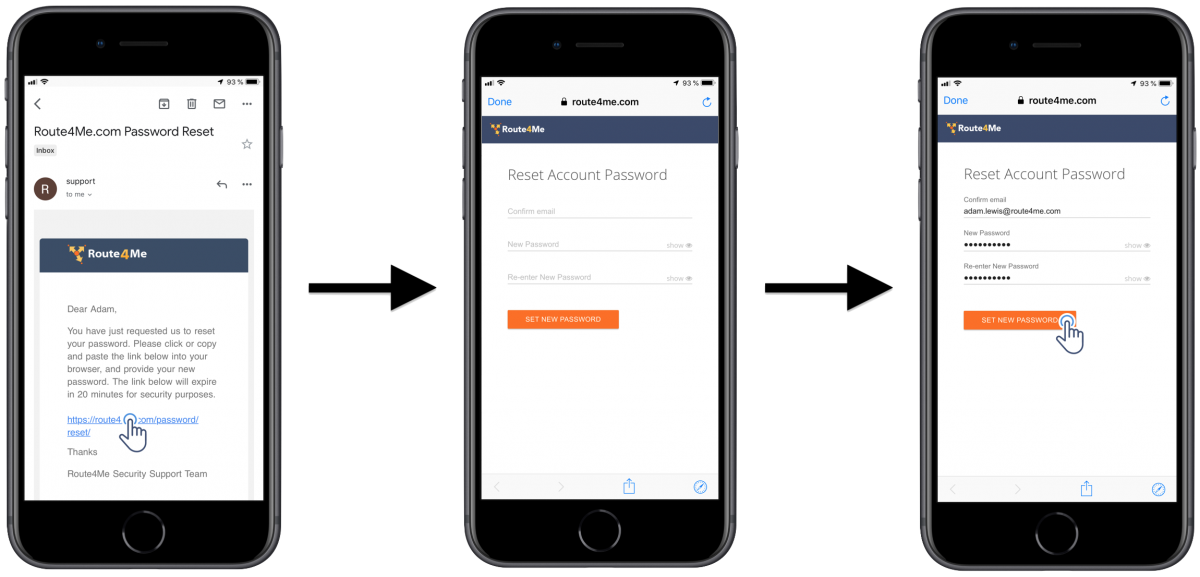 Once the new password for your Route4Me account is set up, you can use it for logging into your Route4Me account accordingly.