Android Weather Map Layers – Viewing Your Routes on the Map with Dynamic Weather Overlays Using Route4Me's Android Route Planner
Unpredictable weather can have a significant impact on planning and driving your routes. Such weather conditions as heavy snows, strong winds, low temperatures, rains, etc. may cause delays and unwanted rescheduling. Route4Me's Route Planner for Android allows viewing weather conditions on the Map in real-time to make the needed adjustments in advance and maintain a consistent and uninterrupted workflow.
To view the weather layers on the map, first, open a particular route on the map and then tap on the layers icon in the bottom left corner of the screen.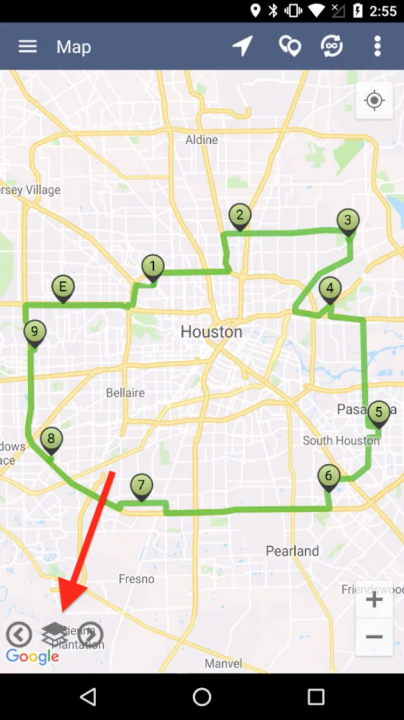 In the "Map Settings" window, select one of the preferred weather layers by checking the corresponding box.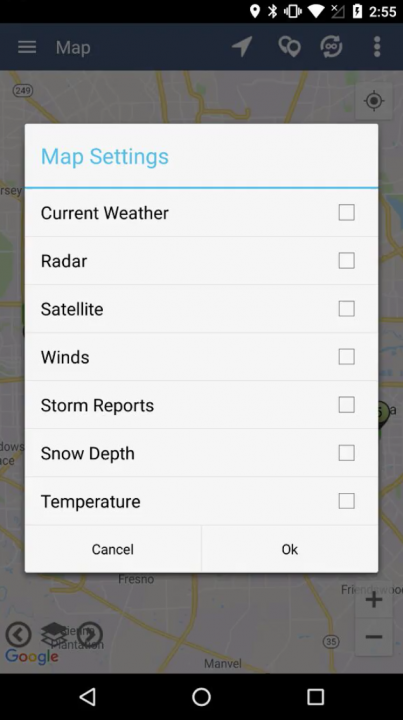 Current Weather: Displays the current temperature on the map in Celsius or Fahrenheit units;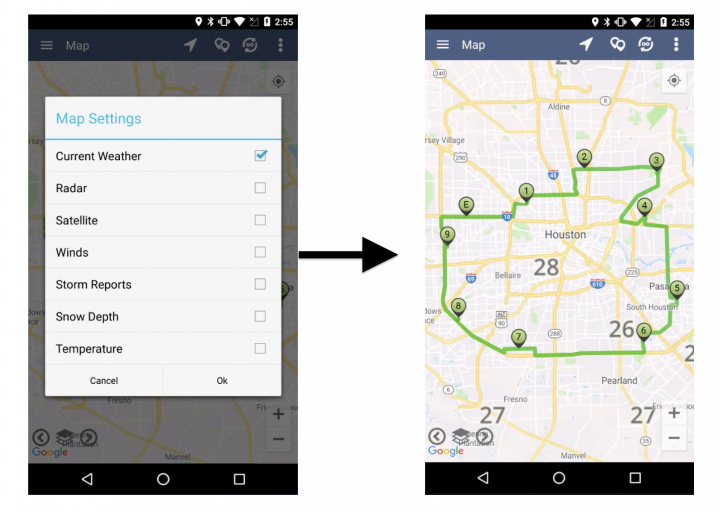 Radar: Displays the radar overlay that differentiates between rain, snow and a rain/snow/ice mix.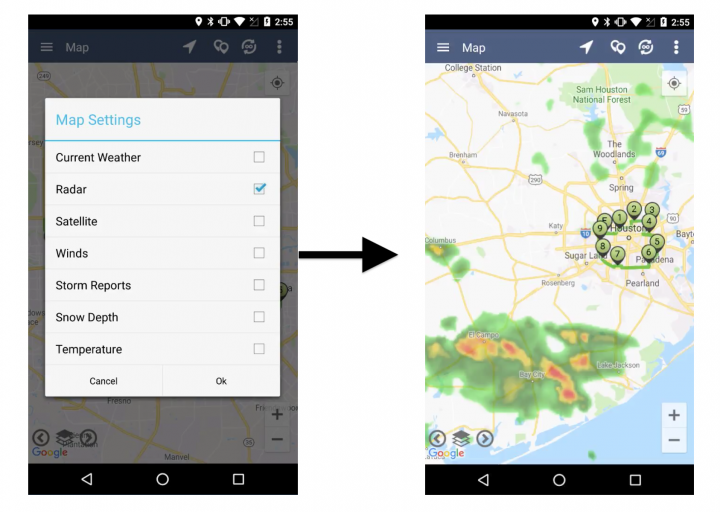 Satellite: Displays the visible satellite overlay of the clouds over the map.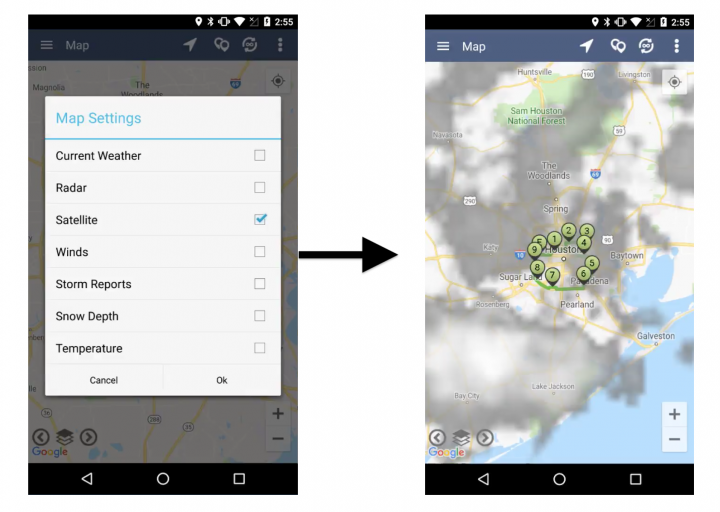 Winds: Displays the current wind speeds as a gradient.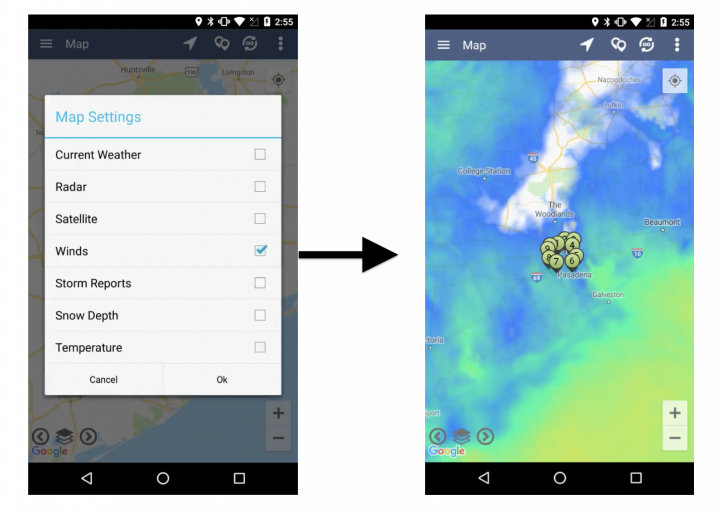 Storm Reports: Displays severe storm reports as yellow dots on the map.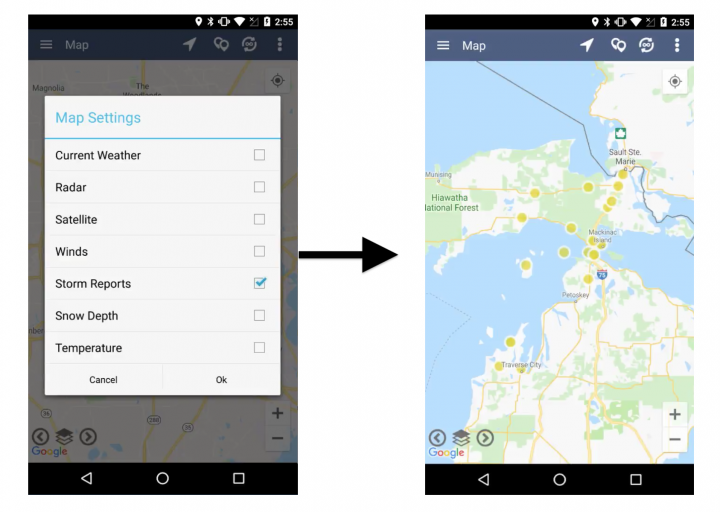 Snow Depth: Displays the current snow depth observed on the ground (as a gradient).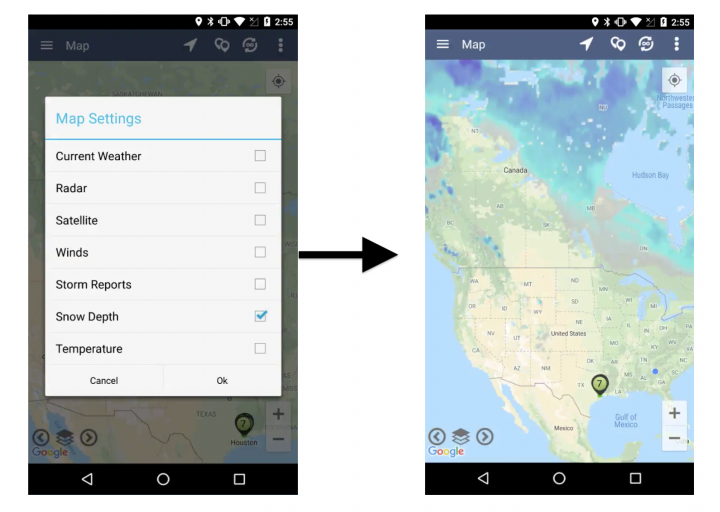 Temperature: Displays the current temperature as a gradient.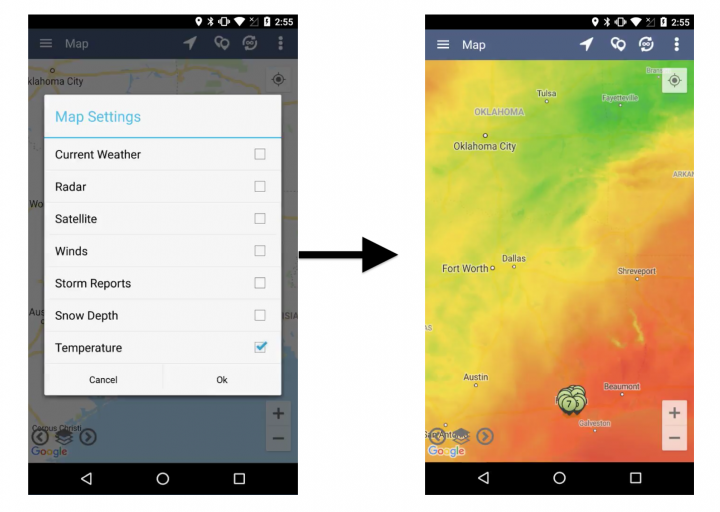 To change the temperature units, first, got to "Settings" from the navigation menu.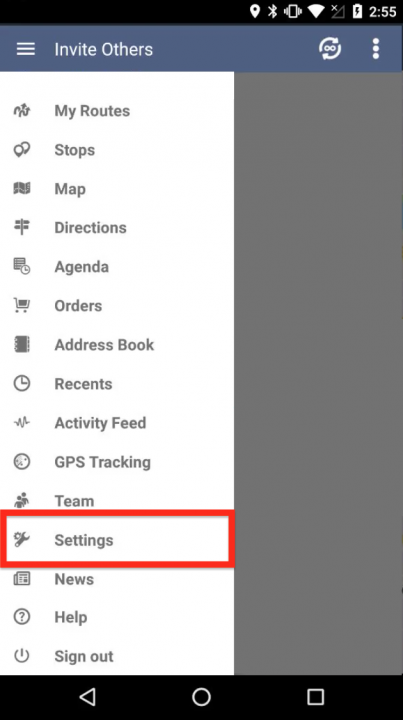 In the "General Settings" tab, scroll down to the "Temperature Unit" section and tap on the preferred option to select it.