Signature Capture – Collect E-Signatures on Android Route Planner
Route4Me's Android Route Planner is designed to make your routing operations and transactions as fast and flexible as possible, allowing you to plan, optimize, and navigate routes of any complexity on the go. Route4Me also enables you to build a well-structured and easily-manageable network of users with different roles and account-level permissions (learn more). To make sure that you are always on the same page with your team and customers, Route4Me allows you to capture your customers' signatures and attach them to route stops as proof of delivery (POD) or proof of service (POS). Thus, you can get real proof that your deliveries arrived as planned, your remote team members properly performed their services at customers' locations, and so on. Depending on the particular needs of your business or unique business model, signature capture can help you to prevent fraud, detect unauthorized pickups or deliveries, minimize legal risks, and more. Moreover, capturing signatures with mobile devices is much more secure and efficient than using pen and paper. Being able to capture signatures using your smartphone is also significantly easier and cheaper than purchasing and setting up special signature capture pads. All signatures that are captured using Route4Me's Android app are securely stored on Route4Me's remote servers and cannot be deleted or altered by other users. To learn more about how proof of delivery can be useful for your business, visit this page.
Customers' signatures can be captured and added to route stops with notes. Thus, to capture customers' signatures, first, open the corresponding route. To do so, go to "My Routes" from the navigation menu and then select the preferred route.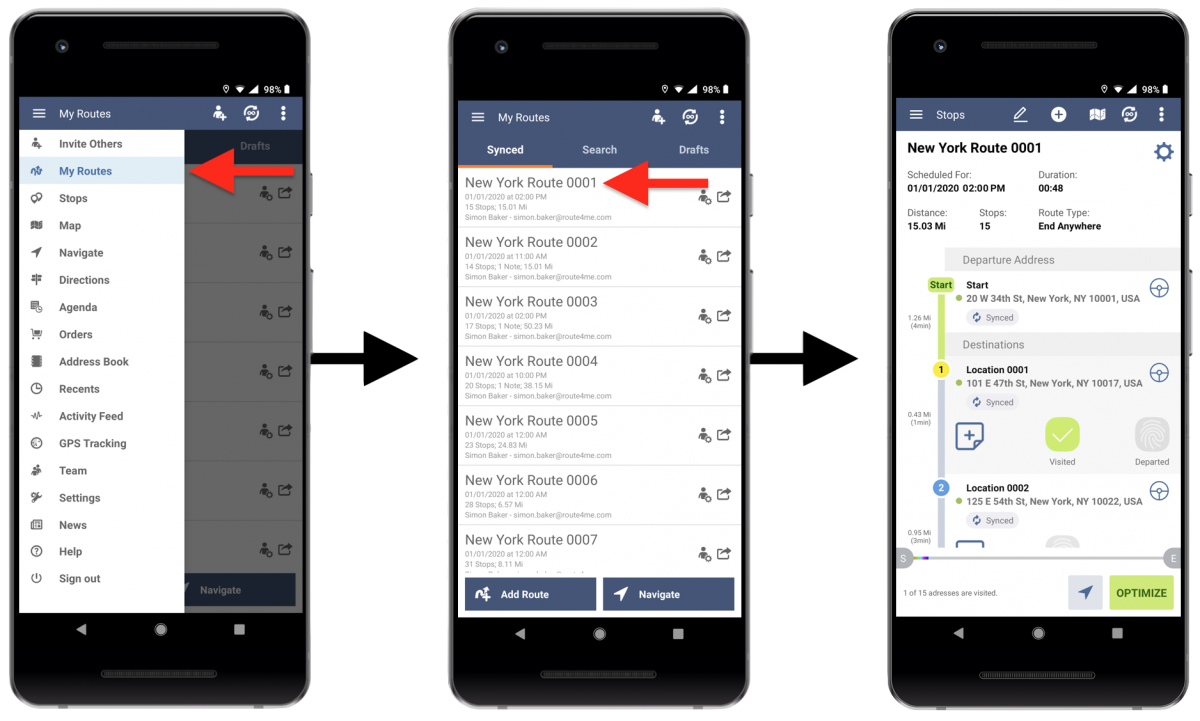 After that, tap on the note icon next to the stop to which you want to attach a captured signature. Alternatively, tap on the stop and then select "Add Note" from the stop's menu.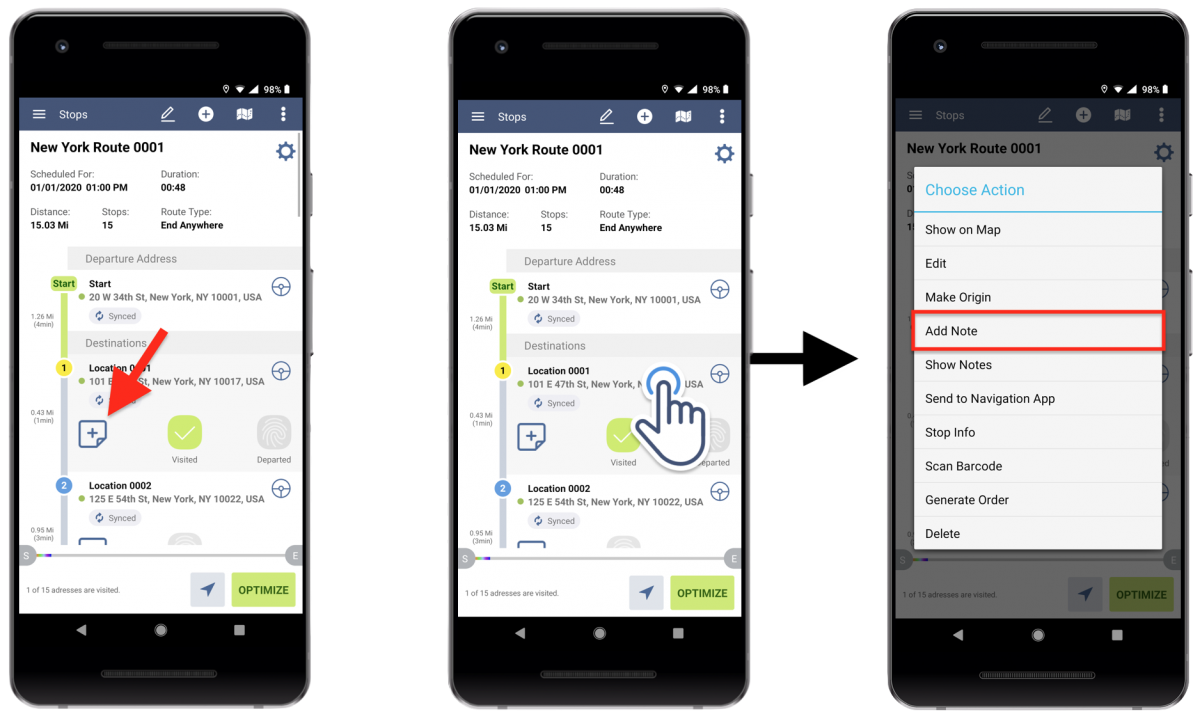 Next, select the note's status → fill out the note's contents → tap on the "Sign on Glass" button to capture the signature. Normally, before capturing customers' signatures, you should prefill the note's details so that the customers can see what they are signing. After the customers leave their signature, tap on the "Done" button to add the signature to the note.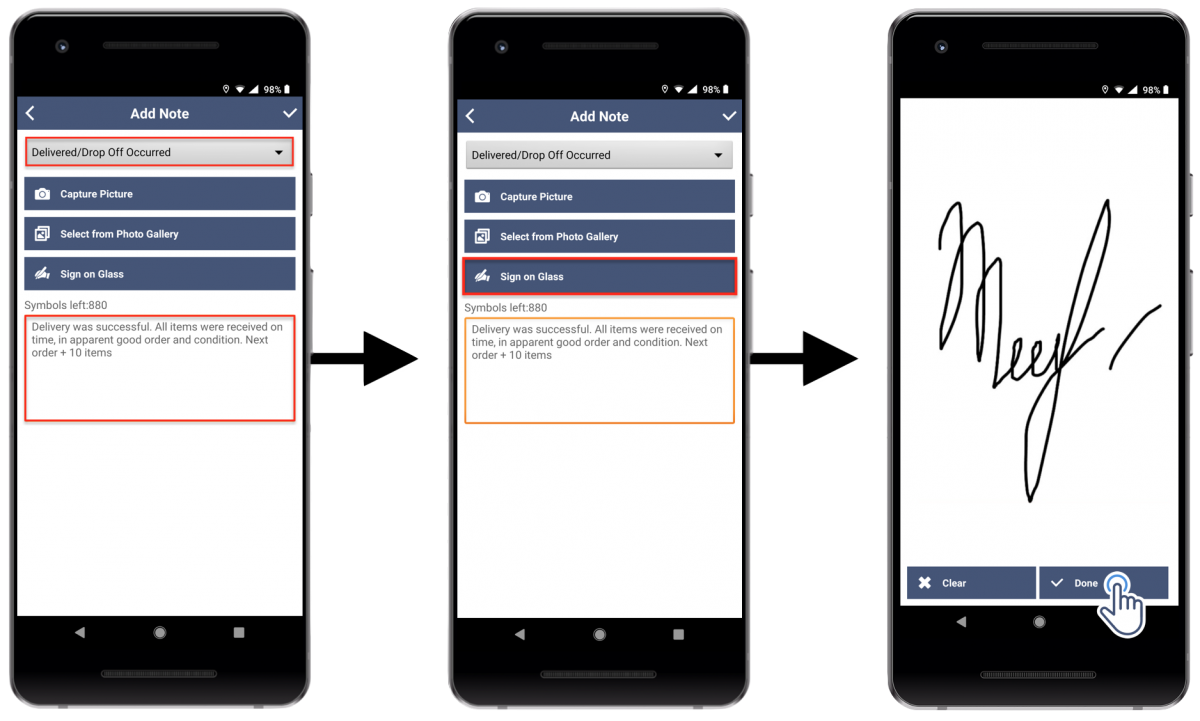 Once the note's details are filled out and the customer's signature is attached to the note, tap on the checkmark icon in the top right corner of the screen to save the note with the signature. NOTE: You can attach one signature per note. If you need to capture multiple signatures at one route stop, you can add multiple notes.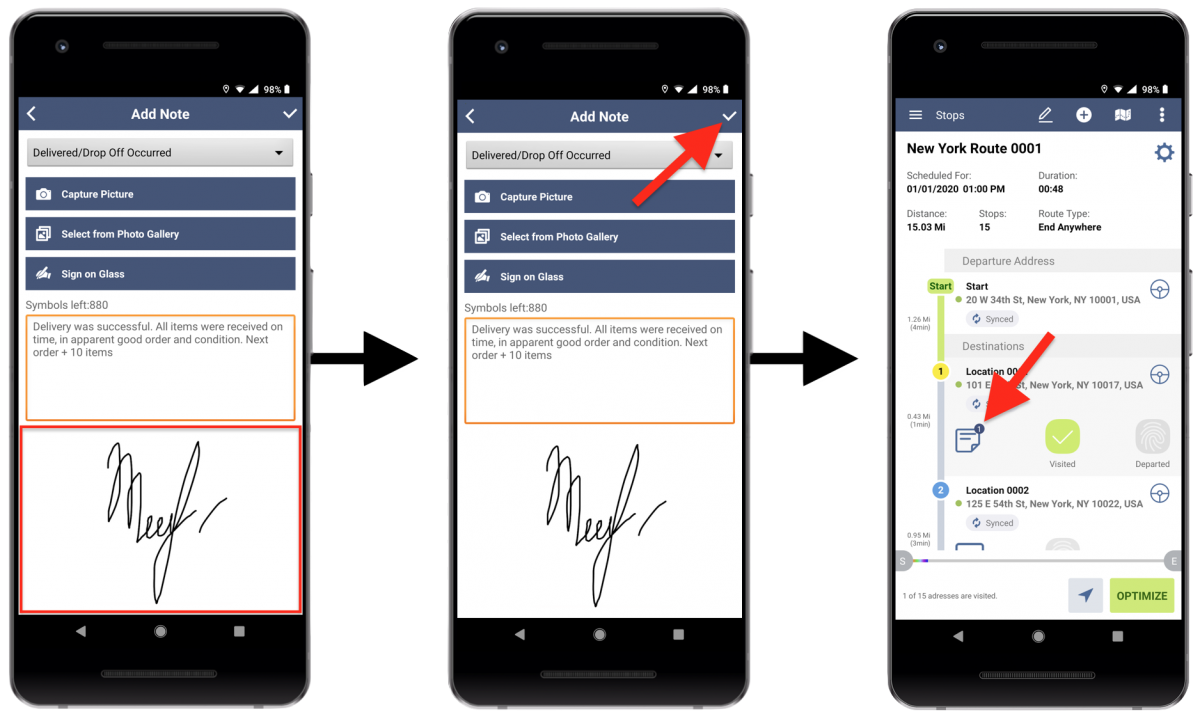 To view the note with the captured signature, tap on the note icon next to the corresponding route stop. Alternatively, tap on the stop that you want to check and then select "Show Notes" from the menu.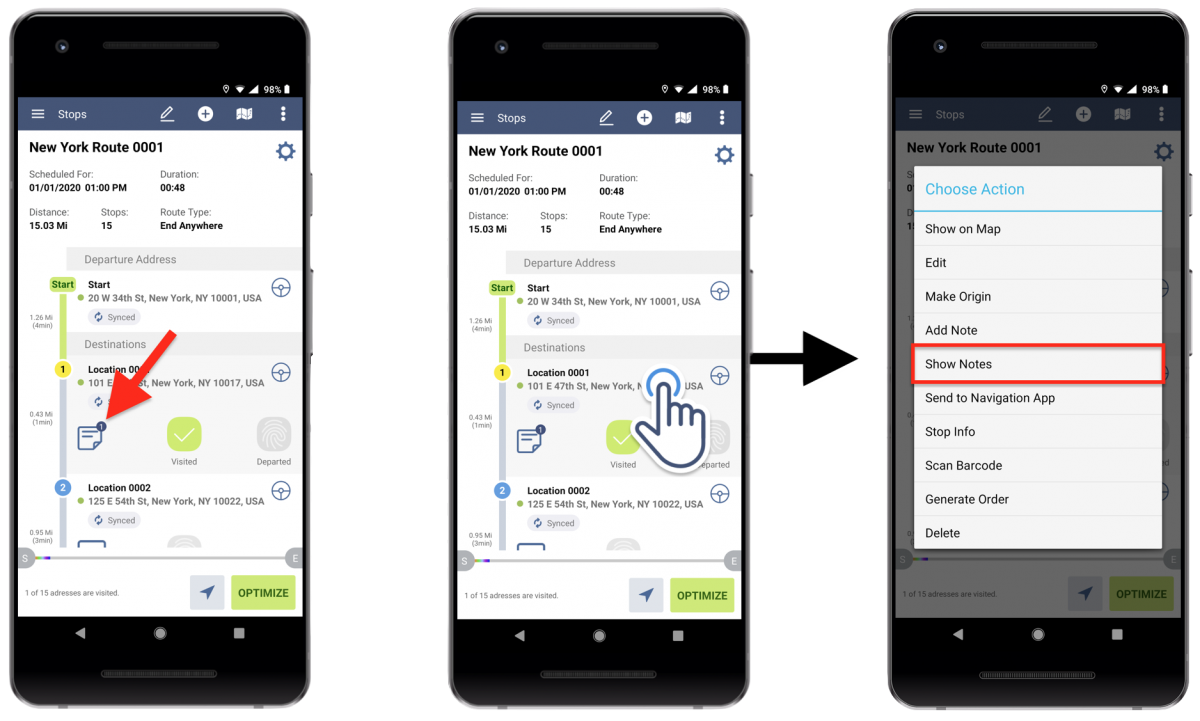 Next, tap on the note that you want to check to open its details. NOTE: For security purposes, regular notes and notes with signatures cannot be deleted or altered in any way. All captured signatures are securely stored on Route4Me's remote servers.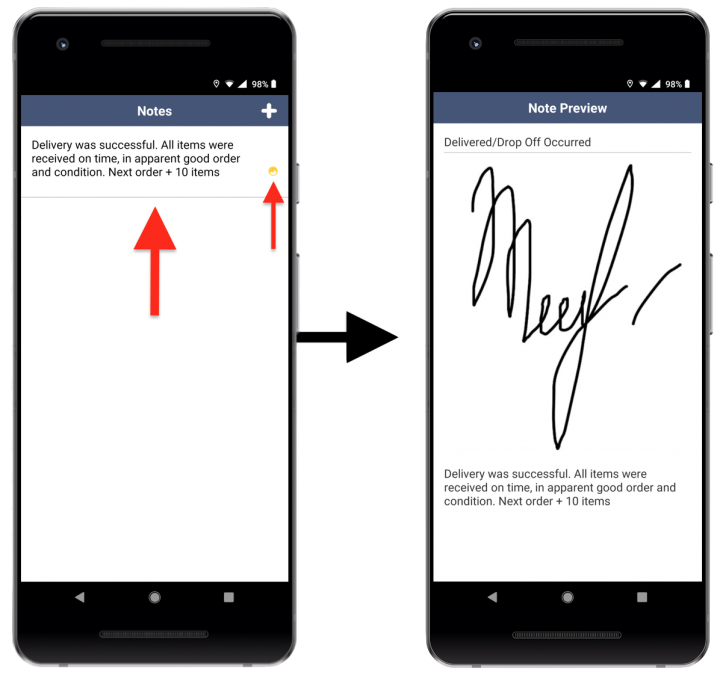 Notes with captured signatures can also be viewed from the Route4Me Web Platform. To do so, once the signature is captured and added to a particular route stop with a note, open the corresponding route stop on the Route4Me Web Platform and scroll to the "Notes" section. Signatures captured using the Route4Me Android app are saved as PNG files. To view or download the captured signature from the corresponding note, click on the "View PNG" button accordingly.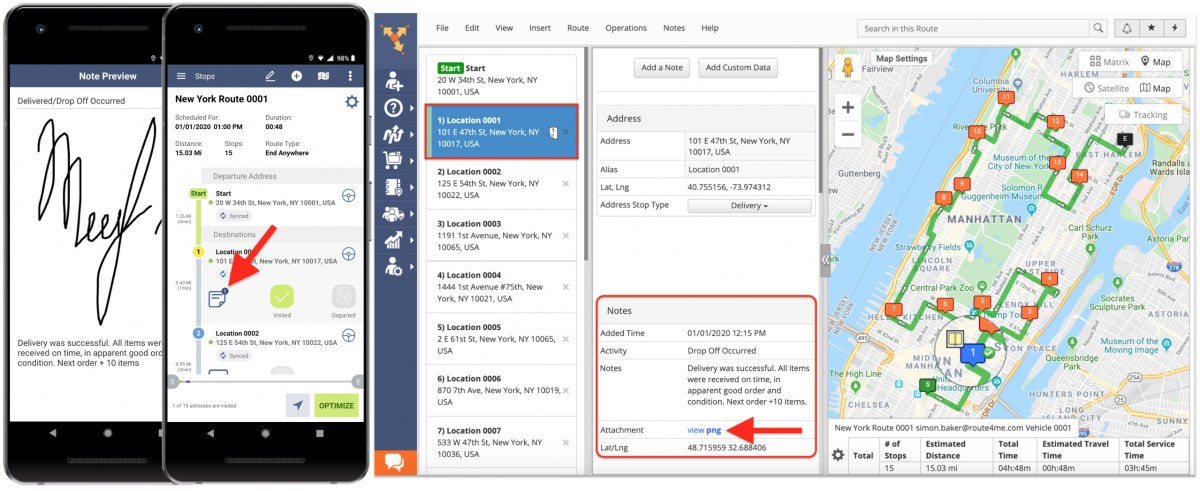 Visit Route4Me's Marketplace to Check out Associated Modules: