Open Route Stops – Android Route Planner App
Route4Me's routing app for Android helps you solve the Traveling Salesman Problem (TSP) and the Vehicle Route Problem (VRP) in seconds. These complex route optimization problems would take ages to solve manually – and the complexity level increases as you add in more stops, optimization constraints, and other particularities. Plus, when calculating everything with a pen and paper is almost impossible to not make mistakes. To avoid all that effort and wasted time, you can plan and optimize routes with the Route4Me routing app for Android in a few seconds instead of hours. By using the Android multi stop route planner app, you will save time, make more money, and utilize your fleet assets and workforce at their full capacity, getting more done with less. Moreover, you can plan and optimize your multi stop routes on the web-based Route4Me route optimization software and then access the planned routes from any device associated with your account.
To open an existing route on your Android device, first, go to My Routes from the navigation menu on the left side of the screen.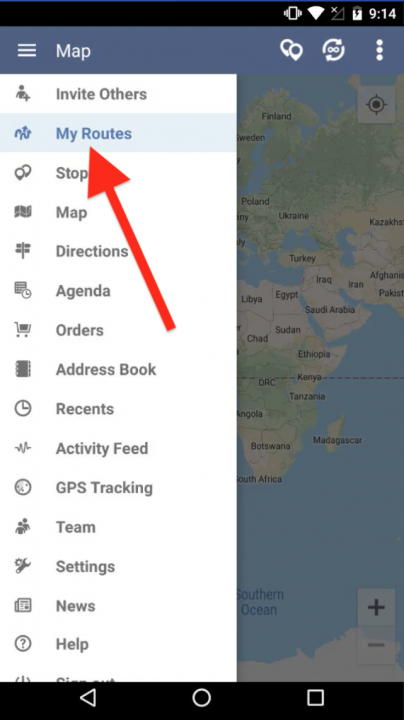 On the My Routes screen, the Synced tab displays all optimized routes that are stored on your Route4Me account and synchronized with the Route4Me's servers.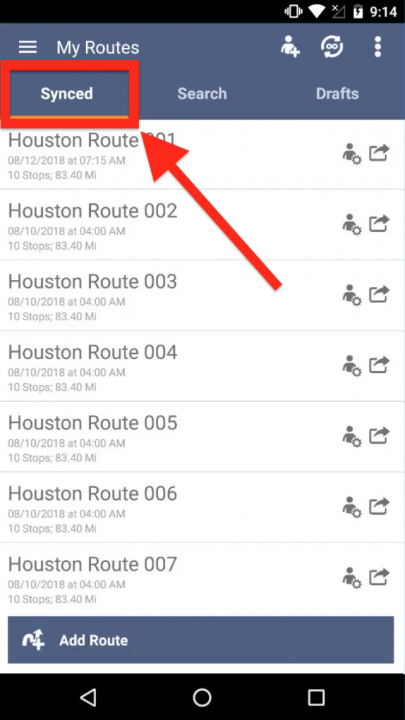 Use the Search tab to navigate through the list of your routes.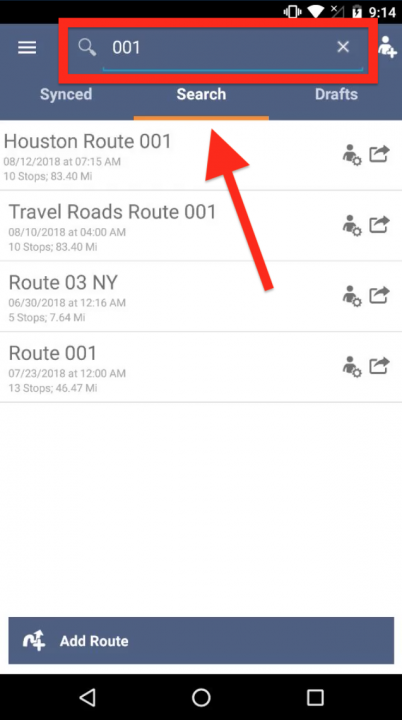 The Drafts tab contains routes that are not optimized. Once a route is optimized and synchronized with the Route4Me's servers it is moved to the Synced tab.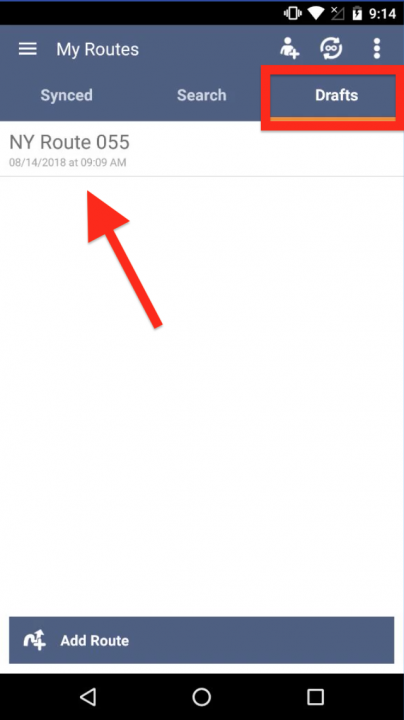 To open a route, first, tap on it to bring up its options menu.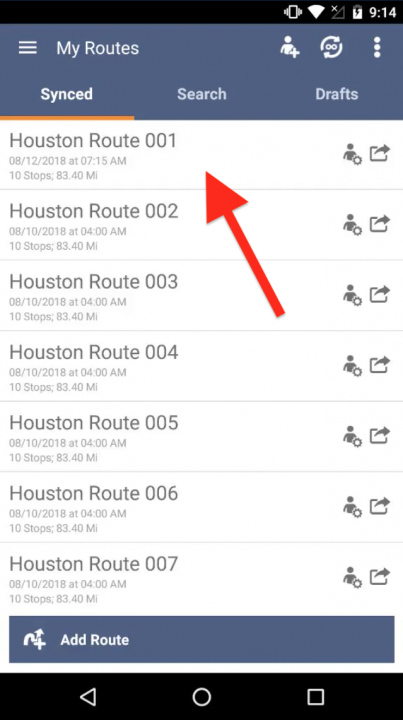 In the Choose Action menu, select Open Route.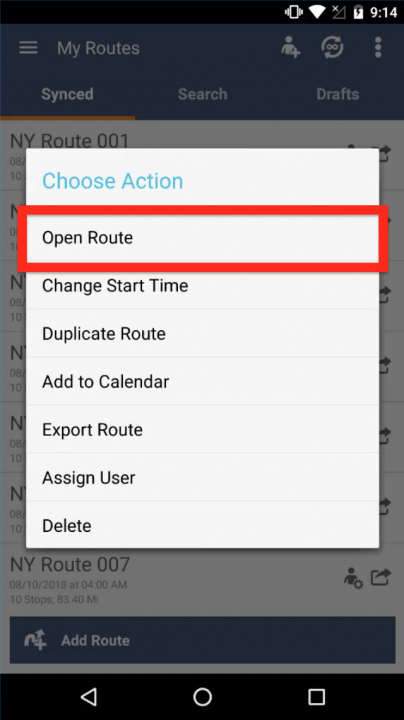 This action opens the route and brings up the route's stops (destinations).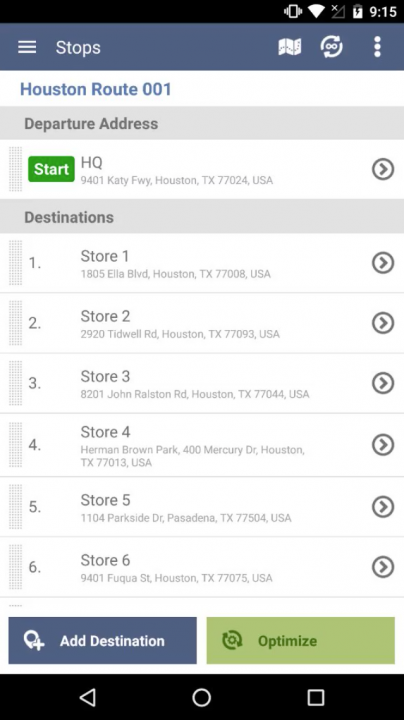 Tap on a stop and select Stop Info from the Choose Action menu to view the content of the stop.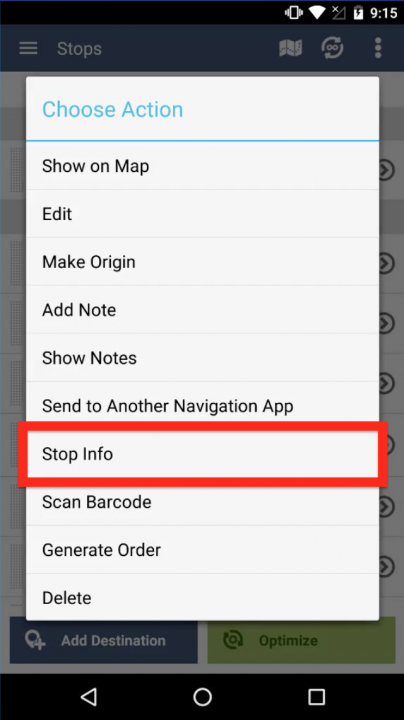 The Stop Info screen displays detailed data about the stop.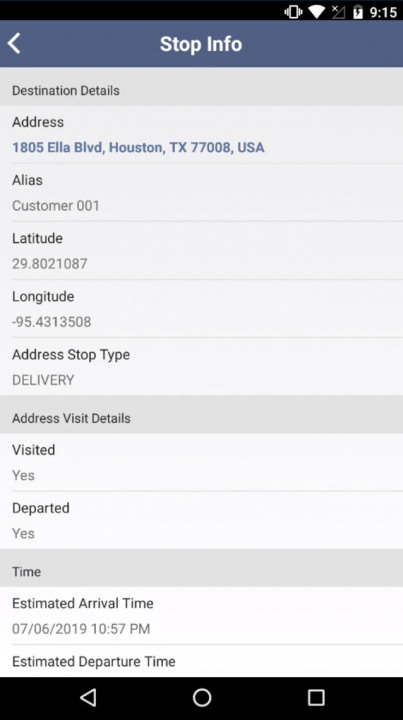 To open the route on a map, tap on the map icon in the top right corner of the screen.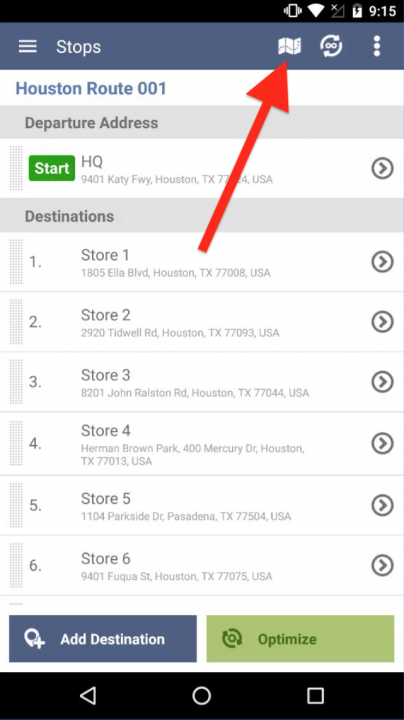 The map displays the route and its stops.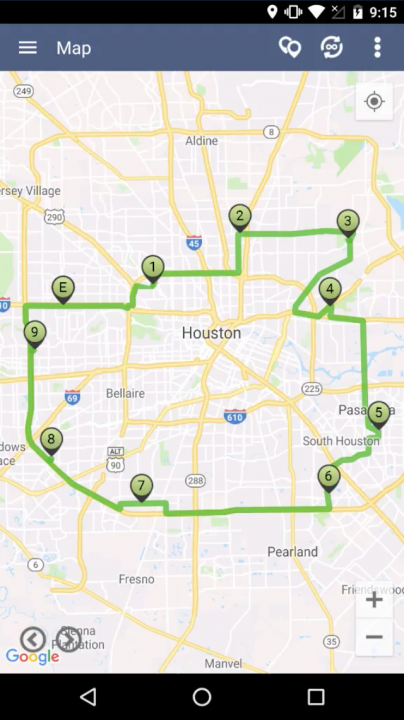 Once you open a route, it is considered to be the Current Route. The current route is displayed in light-blue color on the My Routes screen.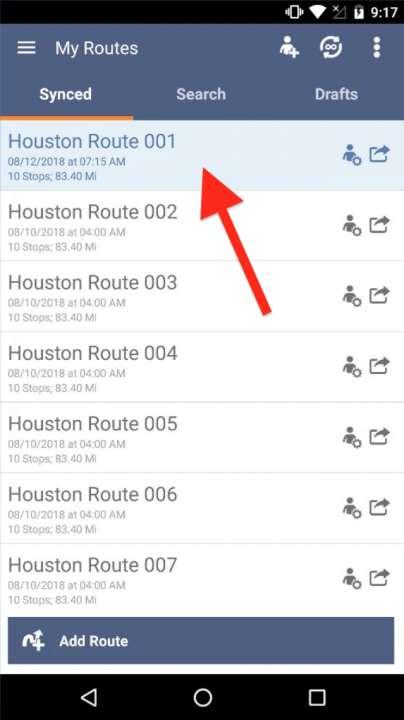 Visit Route4Me's Marketplace to Check out Associated Modules: