Pick Addresses on Map and Insert into Routes – Android Route Planner
The primary goal of the Route4Me Android Route Planner is to make your route planning, driver tracking, and fleet management operations more efficient and flexible. With Route4Me's Android Route Planner app, you can effortlessly insert multiple destinations into your planned routes by picking addresses right from the interactive map without the need to input them manually. Using the map for inserting multiple destinations into your multi stop routes enables you to get a visual understanding of your routing patterns and spatial representation of your customers' locations.
To use the map for adding stops to your routes, first, go to My Routes from the navigation menu.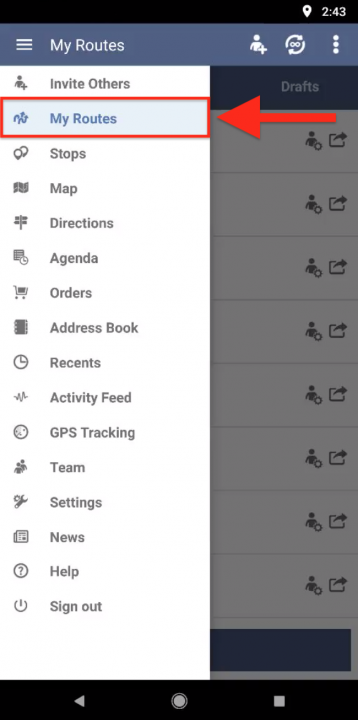 Next, open the planned route to which you want to add addresses from the map.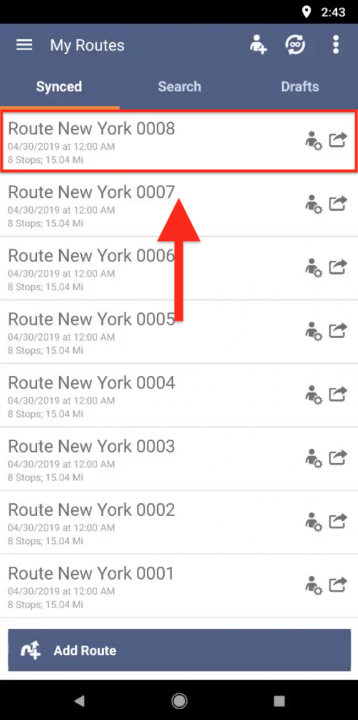 Once you opened the route, tap on the map icon in the top right corner of the screen to open the corresponding route on the map.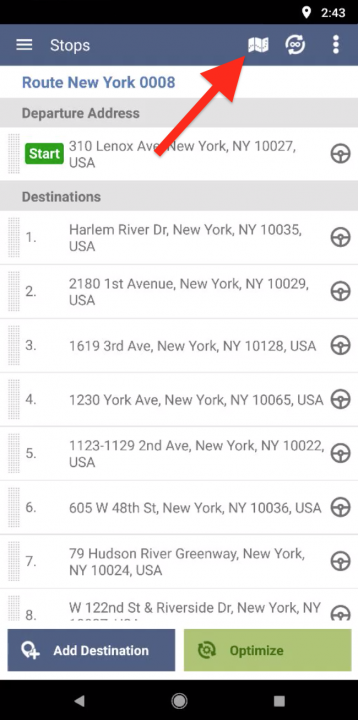 Alternatively, after opening the route, go to Map from the navigation menu.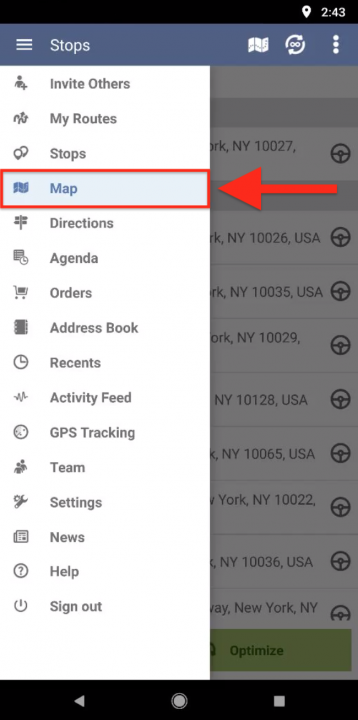 Next, on the route's map, tap and hold on any spot on the map that you want to add to the route as a stop. When you pick a spot on the map, the app adds the nearest valid address located next to the selected spot.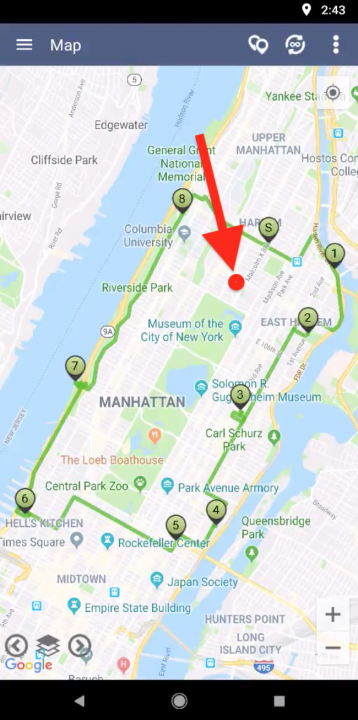 Then, check the address you are adding in the corresponding window and then tap OK to save it.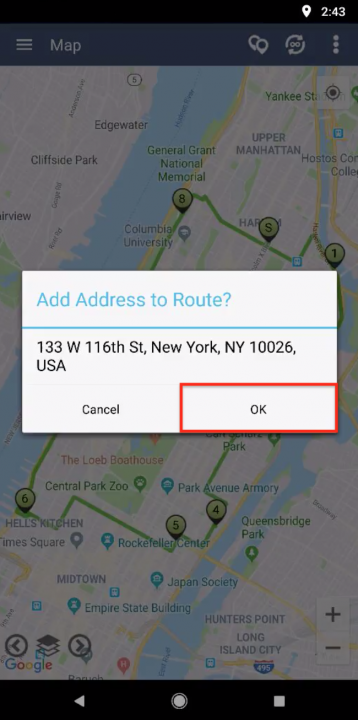 Repeat the process to add more stops to the route. All addresses added using the map are placed at the end of the route, one after another. Once you added one or multiple addresses to the route, the corresponding route should be re-optimized to get the most efficient sequence of stops.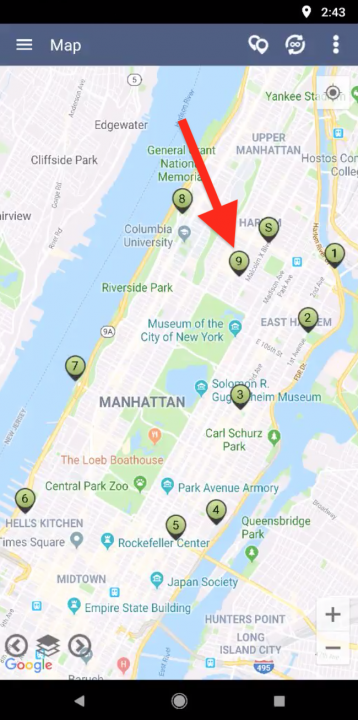 To re-optimize the route, first, tap on the stops icon in the top right corner of the screen.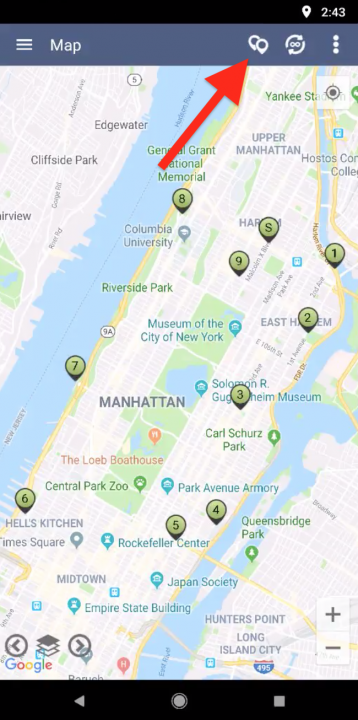 Next, tap on the Optimize button on the route's Stops screen.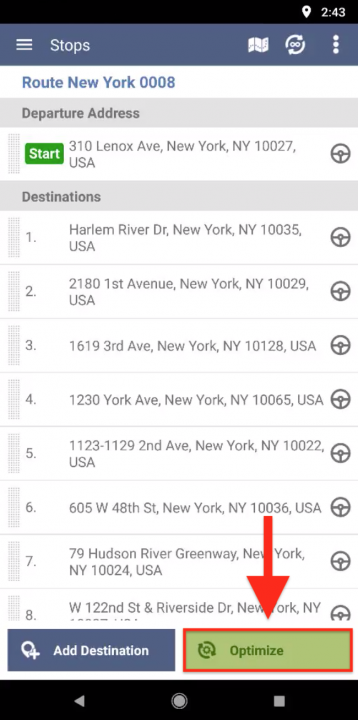 After optimizing the route, tap on the map icon in the top right corner of the screen to return to the route's map.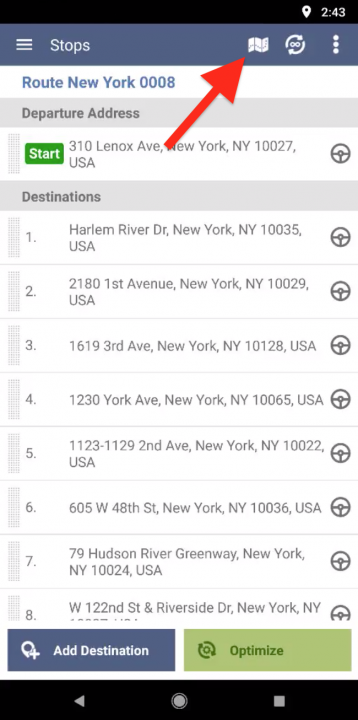 Once the route is optimized, the addresses added from the map are placed in the most efficient and cost-effective sequence.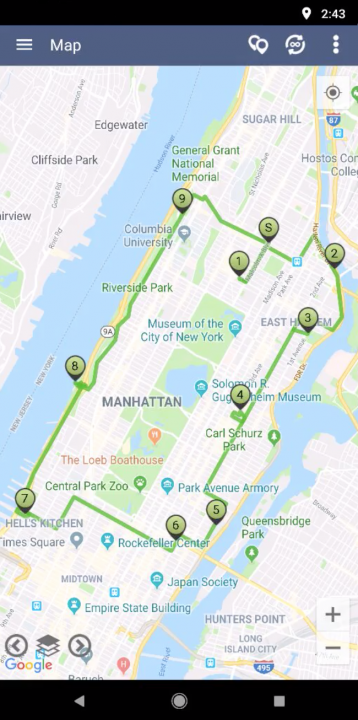 Visit Route4Me's Marketplace to Check out Associated Modules: