Call Customer Orders – Android Route Planner App
Route4Me's Android app is designed to make your routing operations as fast and flexible as possible, focusing on the efficiency of your transactions. Whenever your drivers are out in the field or dispatchers are back at the office, both can make direct outbound calls to the prospects associated with particular orders right from the Route4Me Android Route Planner app. Making direct calls to orders' contacts enables you and your team to save a significant amount of time by eliminating the need to manually locate, dial, and call customers on routes. Moreover, Route4Me's real-time data synchronization helps to ensure that managers and delivery drivers, field sales reps, field service technicians, and other employees out in the field are always on the same page and have access to the same updated and accurate customers' contact information.
To make an outbound call to a prospect associated with a particular order, first, go to Orders from the navigation menu.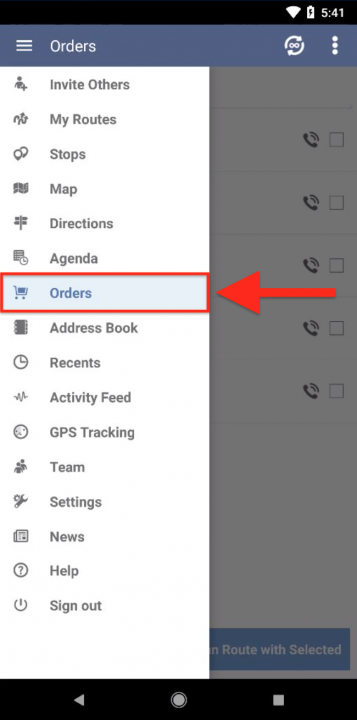 The orders that contain a valid phone number, have a phone icon next to them. The orders that do not contain a valid phone number are displayed without the corresponding icon. To make an outbound call to a prospect associated with a particular order, tap on the phone icon next to it.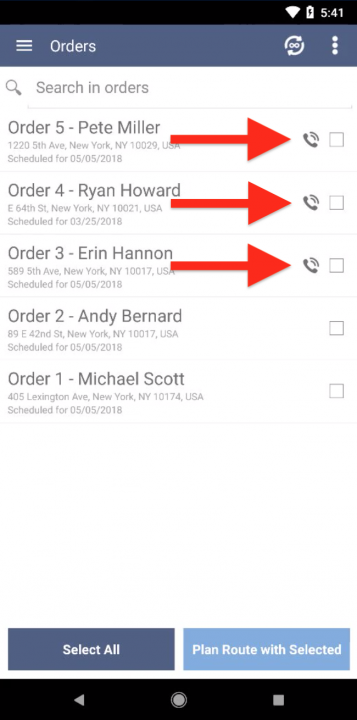 Alternatively, you can open a particular order to view its information and make an outbound call from its Order Info screen. To do so, first, open the order that you want to call.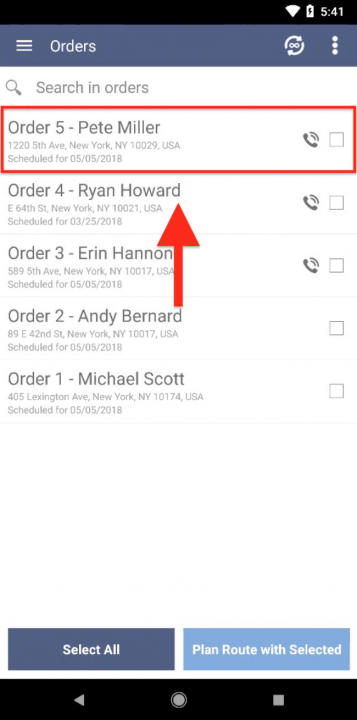 Next, tap on the phone number displayed in the Phone section of the opened order and then proceed to make the call.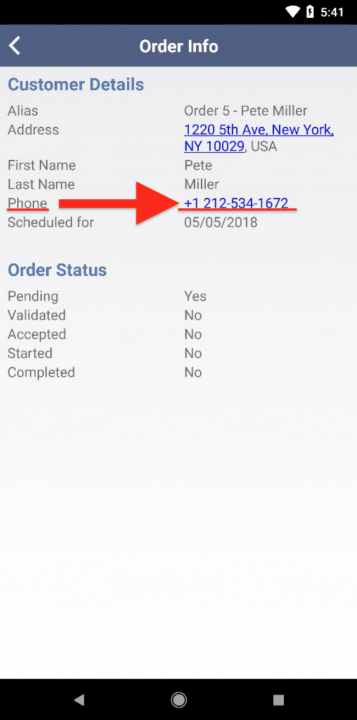 To learn more about generating and managing orders on your Android device, visit this page. Please NOTE that Route4Me's Android Route Planner app only dials the phone numbers attached to the corresponding orders. All calls made from the Route4Me Android app are charged by your mobile network provider as regular calls.
Visit Route4Me's Marketplace to Check out Associated Modules: