Addresses Geocoding (File Import) – Enterprise Architect
With Route4Me's Enterprise Architect, you can geocode hundreds of thousands of addresses without the limitations of any modern web browser or the speed of your internet connection. Geocoding addresses allows you to get precise latitude and longitude coordinates of any location on the map to make sure that your routes are as accurate and efficient as possible. The Enterprise Architect's geocoding engine also helps you to fix insufficient or incorrect addresses by processing them and outputting complete and correct data.
To geocode addresses, first, go to the "Addresses" tab and then import the addresses that you want to geocode by clicking on the "Import" button and then uploading the spreadsheet with addresses (in CSV format) from your device.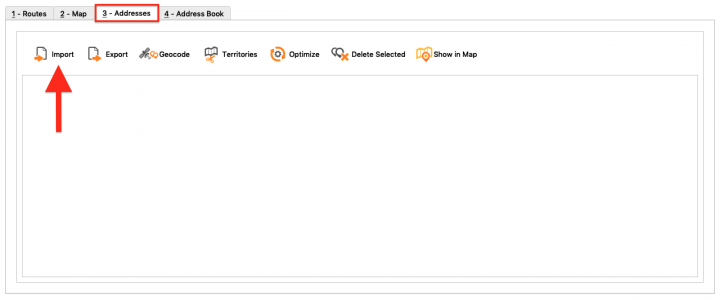 For the spreadsheet to be successfully processed, it must contain a header row and data rows. The header row defines the type of information you are importing, while the corresponding data rows contain the actual data that is being imported into the app. In addition to the obligatory "Address" column, you can also include other data columns with Route4Me's reserved attributes (i.e., Revenue, Weight, etc.) and custom data. To learn more about Route4Me spreadsheet requirements, visit this page.

Once the spreadsheet is imported, all columns with their corresponding data are automatically uploaded to the "Addresses" tab. To geocode the imported addresses, click on the "Geocode" button respectively.

After that, select the column that contains the addresses that you want to geocode and then transfer it from the left-side list to the right-side list by clicking on the corresponding button.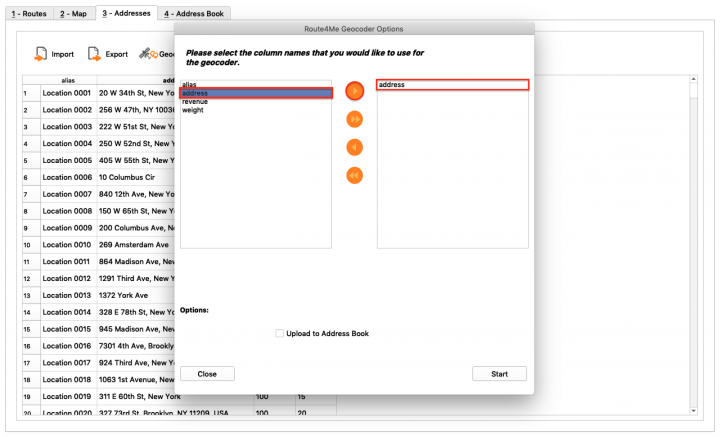 If you want to automatically upload all geocoded addresses to your Route4Me Synchronized Address Book, check the corresponding box and then click on the "Start" button to initiate geocoding.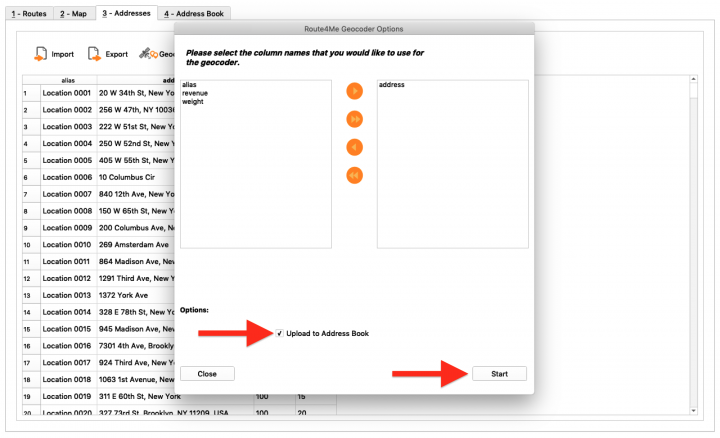 Once the addresses are geocoded, the app assigns unique latitude and longitude coordinates to each geocoded address, as well as automatically corrects and completes all geocoded address ("fixed_address" column).

When you import unfinished or incorrect addresses, the Enterprise Architect takes all available information about the imported addresses and automatically completes or corrects them. The "fixed_address" column contains autocompleted and corrected versions of the imported and geocoded addresses.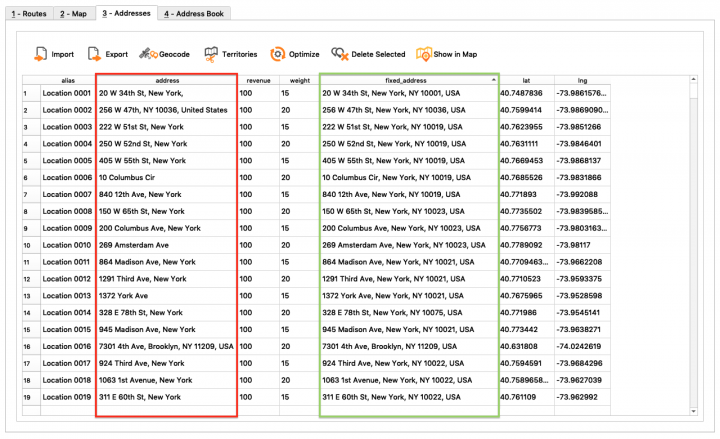 To export the geocoded addresses, in the "Addresses" tab, click on the "Export" button. To view all geocoded addresses on the map, click on the "Show in Map" button accordingly.

When displaying the geocoded addresses on the map, you can export the image of the map with addresses by clicking on the "Export Map" button in the top right corner.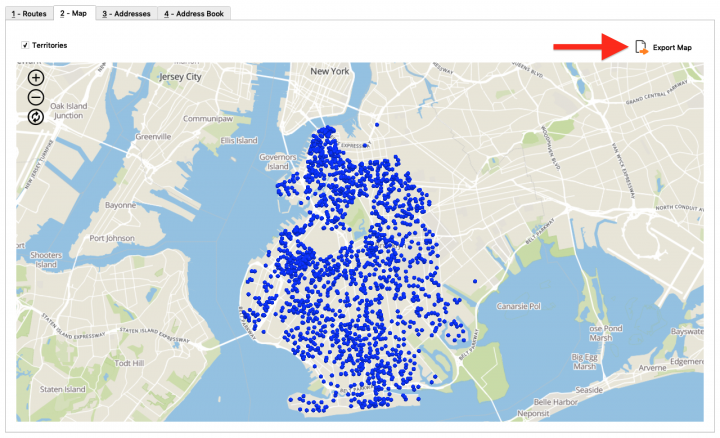 When you check the "Upload to Address Book" box, all geocoded addresses are automatically uploaded to your Route4Me Synced Address Book.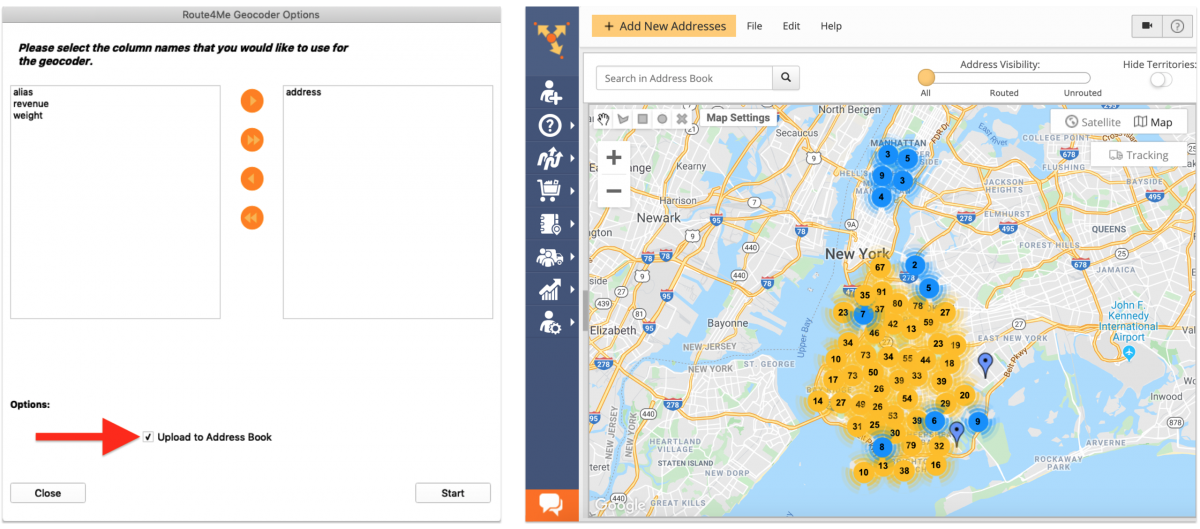 Visit Route4Me's Marketplace to Check out Associated Modules: