Route Optimization for Zebra Devices
Table of Contents
Run the world's most used route optimization software on the world's most rugged Zebra Android devices by Zebra Technologies.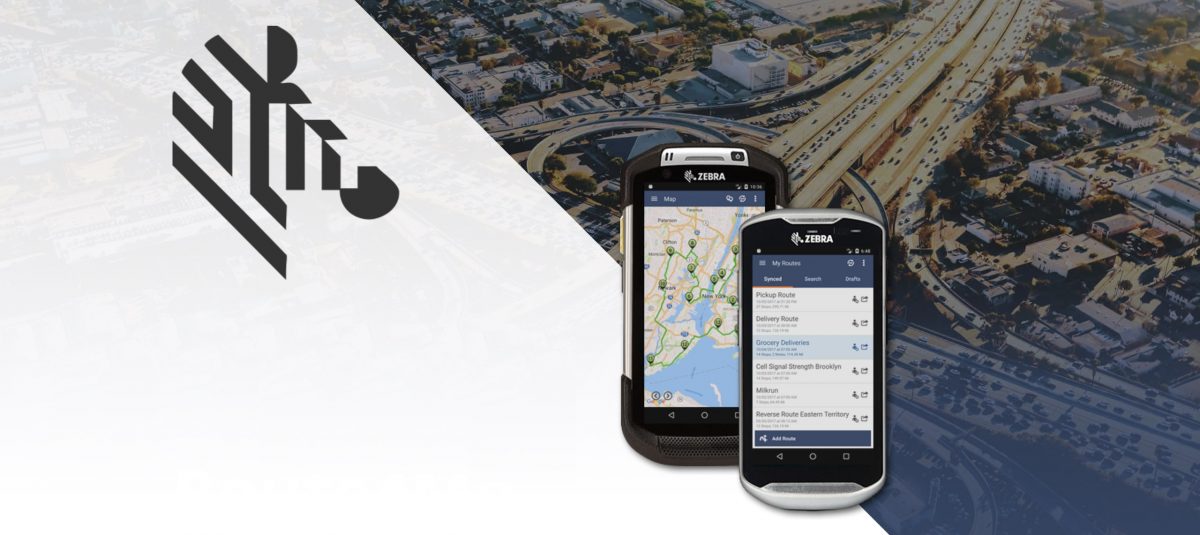 Download the Official and Licensed Route4Me Android Route Planner App on Your Android-Running Zebra Device
Zebra Android Devices by Zebra Technologies
Android is arguably the most popular mobile operating system in the world, familiar to billions of people. Android is widely used in all types of devices, from Chromebooks and TVs to smartwatches and smartphones, and even vehicles. And there are many reasons for it, some of which are: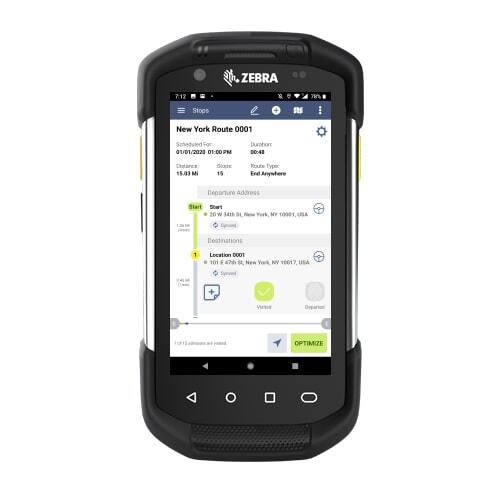 Customization and flexibility: Android can be used on various devices and can be customized to fit any personal, business, and enterprise needs.
Ease of use: Extremely popular, Android is used by billions of people.
Advance data security: Advanced personal and company data security.
Cost-effectiveness: Comes free with almost all devices that can run Android.
Popularity: Android takes over 70% of the mobile operating system market share worldwide.
Zebra leverages Android's capabilities for multiple reasons, some of which are:
Enterprise-ready: Zebra provides the largest selection of enterprise-optimized Android devices in the market.
Exclusive to Zebra Mx Technology: Zebra leverages Android's security for even the most demanding enterprise environments.
Zebra Mobility DNA: Zebra offers a wide range of workforce mobility solutions and various customizations to meet unique business needs and requirements.
That's why Route4Me's Android Route Planner is a must-have software solution for any business that uses Zebra's rugged devices for field operations.
Route Planner App on Zebra Android Devices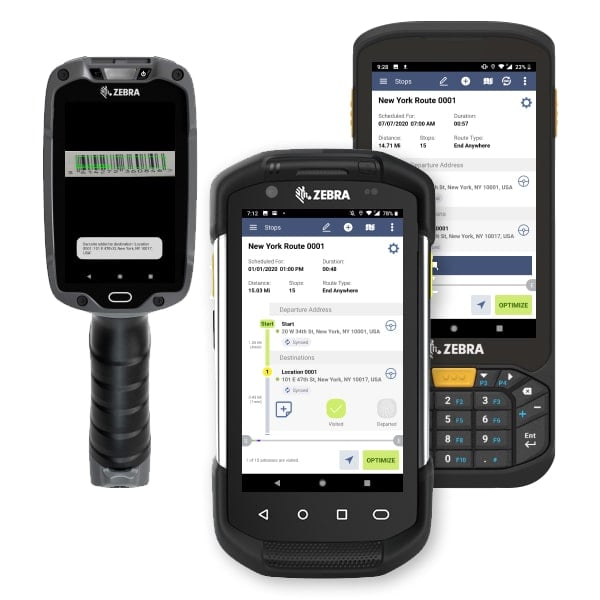 Running the Route4Me Android route planner app on Zebra Android devices and Zebra phones allows you to leverage all the hardware and security capabilities of rugged Zebra devices together with the most downloaded and capable Route Planner app in the world.
Route4Me is used in all types of business and enterprise environments – and the most popular environment is in the field. Depending on the business and industry, field conditions can be quite extreme and too rough for regular smartphones and most enterprise hardware, such as commercial signature pads, scanners, etc.
How to start using the Route4Me Route Planner app on your Zebra mobile device? Extremely easy! Go to Google Play and search for the Route4Me Route Planner and tap Install. Once the app is installed, log in with your Route4Me account. Don't have a Route4Me account? You can get a Route4Me mobile subscription right in the app.
Mobile Devices That Can Survive an Honest Hard Day's Work
It only takes 10 weeks after purchase for the average iPhone user to damage or destroy their smartphone.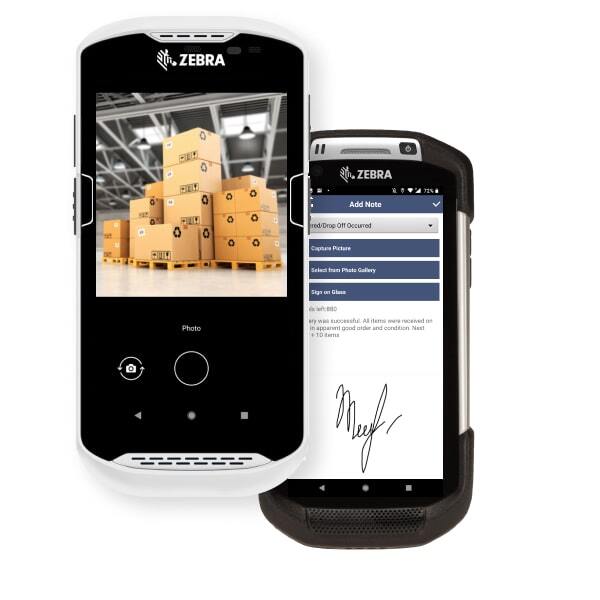 Mobile devices are even more likely to be damaged when they're used in construction, mining, utility service, or any other industry that requires workers to go out and get their hands dirty.
iPhones and most Android smartphones just weren't designed to deal with the unforgiving conditions of hostile operational environments because they are mostly consumer-grade devices. Extreme heat, extreme cold, wet weather, vibration, tumbles, and drops will quickly wear them down.
Even retail warehouses can be harsh environments for mobile devices, as they're full of dust that will harm electronic equipment over time. Warehouse workers or those higher up on a truck or loading dock are prone to dropping their smartphones on concrete floors as well.
Zebra mobile computers were designed to survive with these extreme conditions in mind. They've been drop and tumble tested to ensure that they can survive all kinds of abuse. They're immune to water and dust damage, and they can handle triple-digit temperatures, sub-zero temperatures, and dramatic temperature swings.
Non-rugged devices have an annual failure rate of 10 – 23%, while Zebra devices have an annual failure rate of just 4 – 7%. Each failure will cost you 80 minutes of productivity and 100 minutes of support time. Zebra devices save you money by saving you from the hassle of constantly repairing and replacing your mobile devices. Zebra's device torture tests are so thorough that most "over-the-counter" rugged cellphone cases simply don't stand a chance.
In addition to being durable, Zebra devices have exceptionally long-lasting batteries. They won't die on your employees in the field, so you can always keep track of your team.
Zebra also provides better mounting solutions than most other mobile devices. That makes them especially easy and safe to use while driving, which helps your employees focus on the road and avoid collisions.
Zebra Makes Your Business Faster, More Reliable, and More Predictable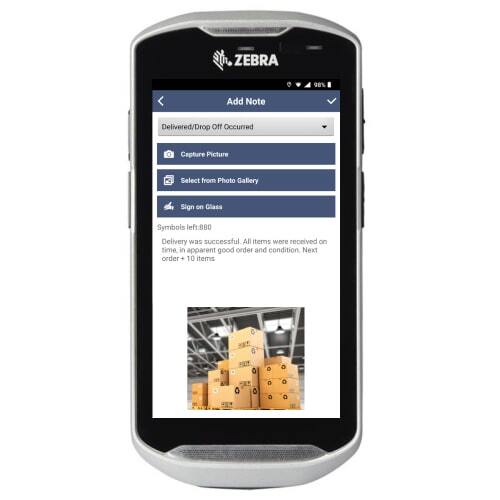 Route4Me's main goal is to improve business speed and operational efficiency.
That's why a "near bulletproof" smartphone isn't the only benefit of Zebra devices – there's a lot of power under the hood, too. These are high-performance machines capable of running the most advanced enterprise software reliably.
Integrating them into your existing system is simple and pain-free.
These devices will streamline your workflows and increase efficiency. In the warehouse, they will help you stage orders, verify shipments, replenish stock, and update inventory more rapidly. Overall, you'll be able to get more work done with fewer workers.
In the field, you can use Zebra devices to capture and send information, such as electronic signatures and photo records of delivery. When paired with GPS tracking software, these mobile computers become homing beacons that show you the location of your drivers in real-time. Plus, you can pair it with a mobile printer to print new labels on-the-fly.
Business Grade Optimization Works Better on Business Grade Hardware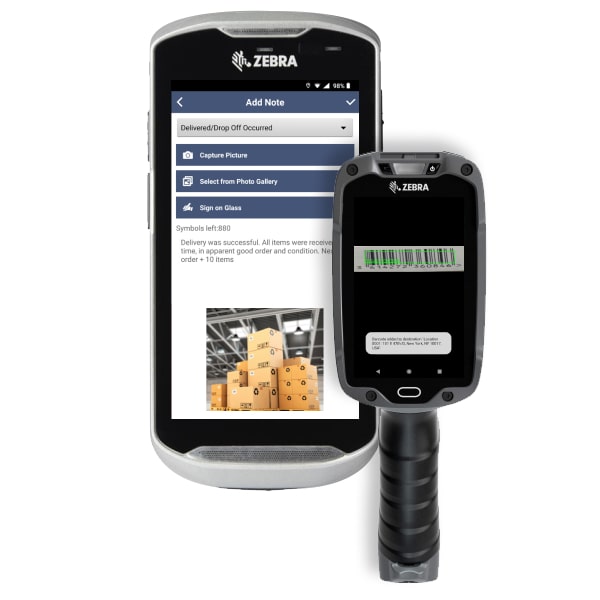 You already know that Route4Me is a must-have software for any business that relies on field employees.
With Route4Me, most routes are optimized and dispatched in seconds. And, if there's ever a reason to make a last-minute adjustment to your routes, such as a highway closure or an order cancellation, you can re-optimize the route and share the changes with your driver instantly. Any change you make to a route is automatically shared with the user assigned to that route. You're all accessing the same information at the same time.
Also, Route4Me can be used in the warehouse, distribution center, or facility to create faster and more accurate picking routes. This one-two punch lets you boost productivity before your people ever go on the road.
On top of route optimization, the Route4Me mobile app offers GPS tracking, geofencing, real-time chat, and much more. It gives you everything you need to manage your entire business from your Zebra device.
Visit Route4Me's Marketplace to Check out Various Modules and Add-Ons:
For More Route Planner App Tips, Check Out Route4Me Route Planner.