Generate Orders from Address Book – Android Route Planner App
The Address Book is a centralized database of all contacts and addresses that are stored on your Route4Me account. You can easily generate orders from your Address Book contacts and plan entire routes with them using your Android device. Being able to effortlessly create orders with your customers' addresses and then plan and optimize routes with the created orders enables you to increase the mobility and flexibility of your business operations.
To plan a multi stop route with a set of particular Address Book contacts, first, you need to create orders from the corresponding contacts. To do so, first, go to Address Book from the navigation menu.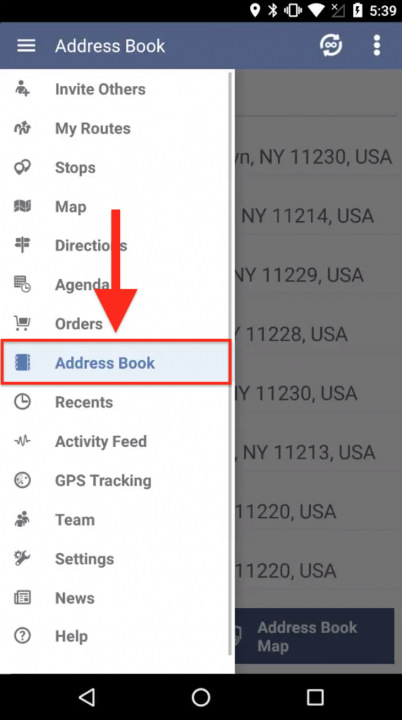 Use the search bar at the top of the screen to navigate through the contacts in your Address Book. You can search for contacts by aliases, full or partial address names, custom data, etc.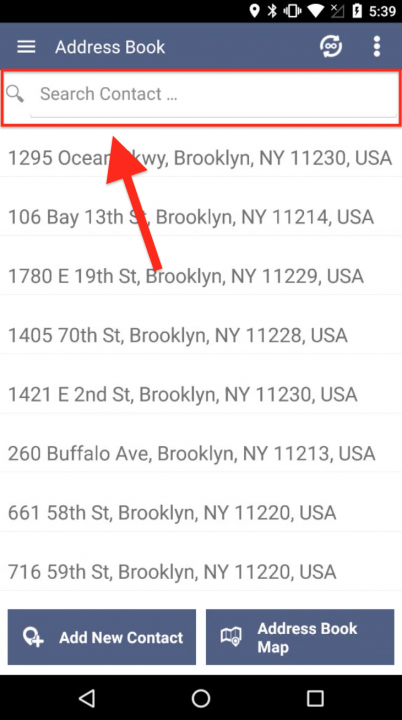 Then, tap on the contact that you want to convert into an order.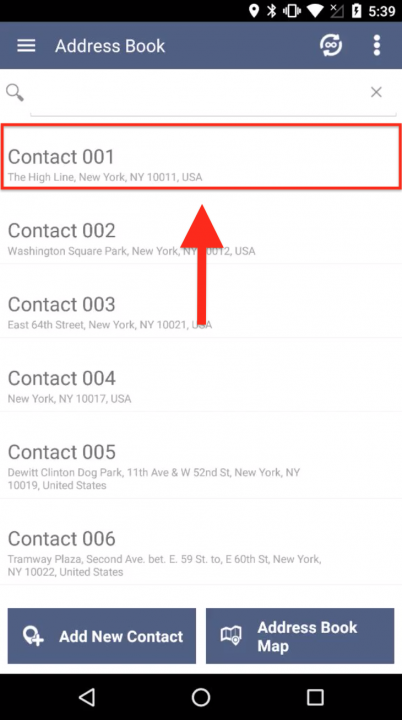 After that, select Generate Order respectively.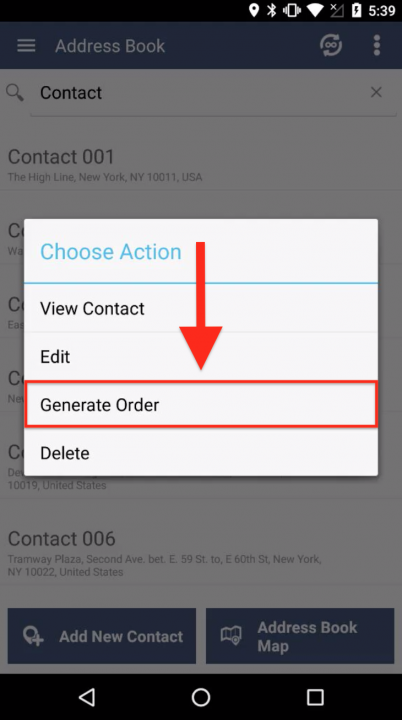 Then, schedule the order for a specific date and tap OK. Orders can be scheduled for your convenience. However, the orders scheduled for a specific date can be re-used for planning routes that are scheduled for different dates.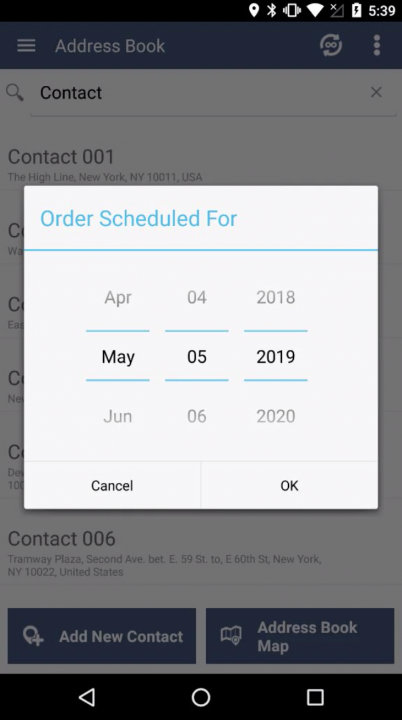 Once the order is generated, the corresponding notification will indicate so at the bottom of the screen. Repeat the process to convert more contacts that you want to use for planning a route into orders.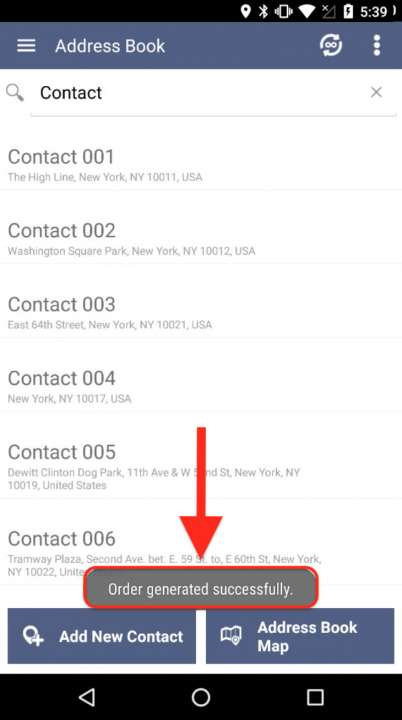 Next, go to Orders from the navigation menu.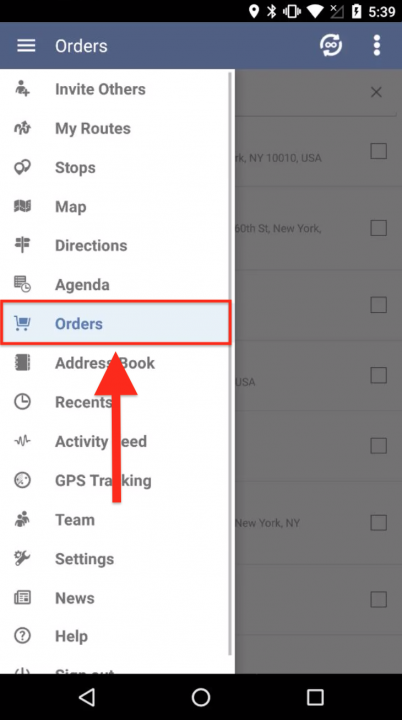 On the Orders screen, you can view all orders generated from the corresponding contacts. All orders are assigned the same aliases as the aliases of the contacts that they were generated from. Use the search bar at the top of the screen to navigate through the list.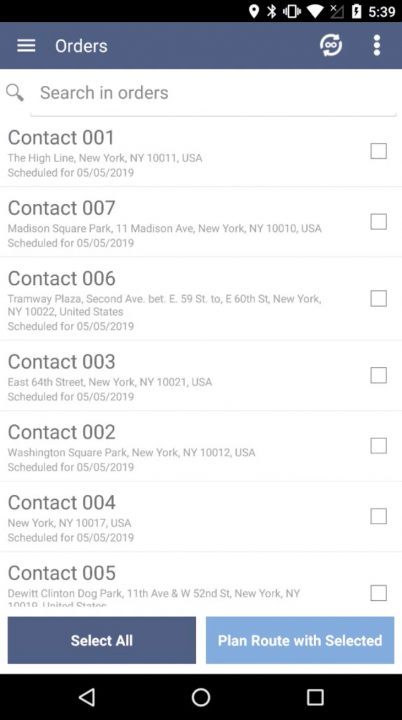 To plan a route with a set of orders, check the boxes next to the orders that you want to select, and then, tap Plan Route with Selected respectively.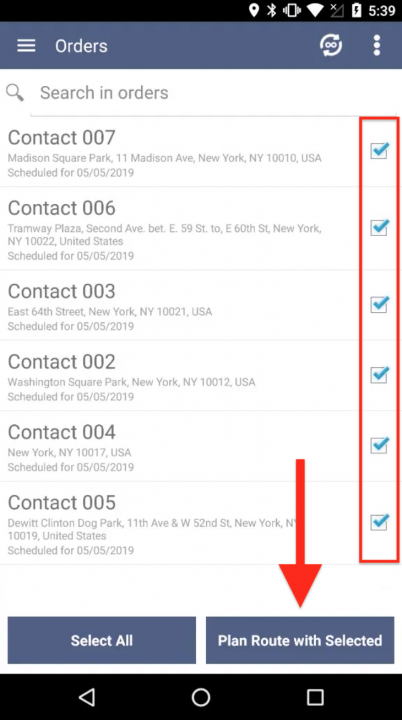 After that, specify the route's settings and tap on the checkmark icon in the top right corner of the screen.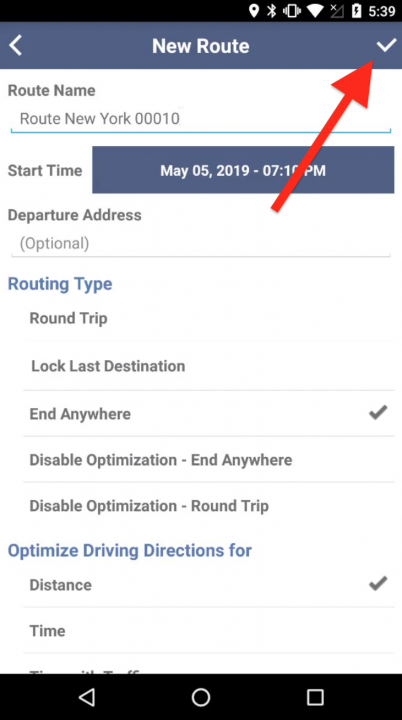 Once the route is planned, you can edit it, navigate it, and perform other preferred activities. All routes planned on your Android device are instantly synchronized and become available across all authorized devices.