Export Routes as CSV Files – Android Route Planner App
Route4Me's Mobile Route Planning Apps provide seamless continuity through the entire route optimization and navigation process. Furthermore, both iOS Route Planner and Android Route Planner apps support multiple features for route management. For example, our apps allow you to export route planner routes as CSV files.
You can use downloaded route files for various route planning and route management purposes. For instance, you can share exported routes with other team members, store route files as POD for compliance purposes, etc. Additionally, exported routes can be shared via such storage and productivity apps as Google Drive, Dropbox, and many more. Learn more about how to download route planner routes on iPhone or iPad.
Table of Contents
Open and Export Route Planner Routes
First, open the preferred route by going to "My Routes" from the navigation menu. Next, tap on the route that you want to download and then select "Export Route" from the menu. After that, the app will automatically save the route as a CSV file to your device's internal storage.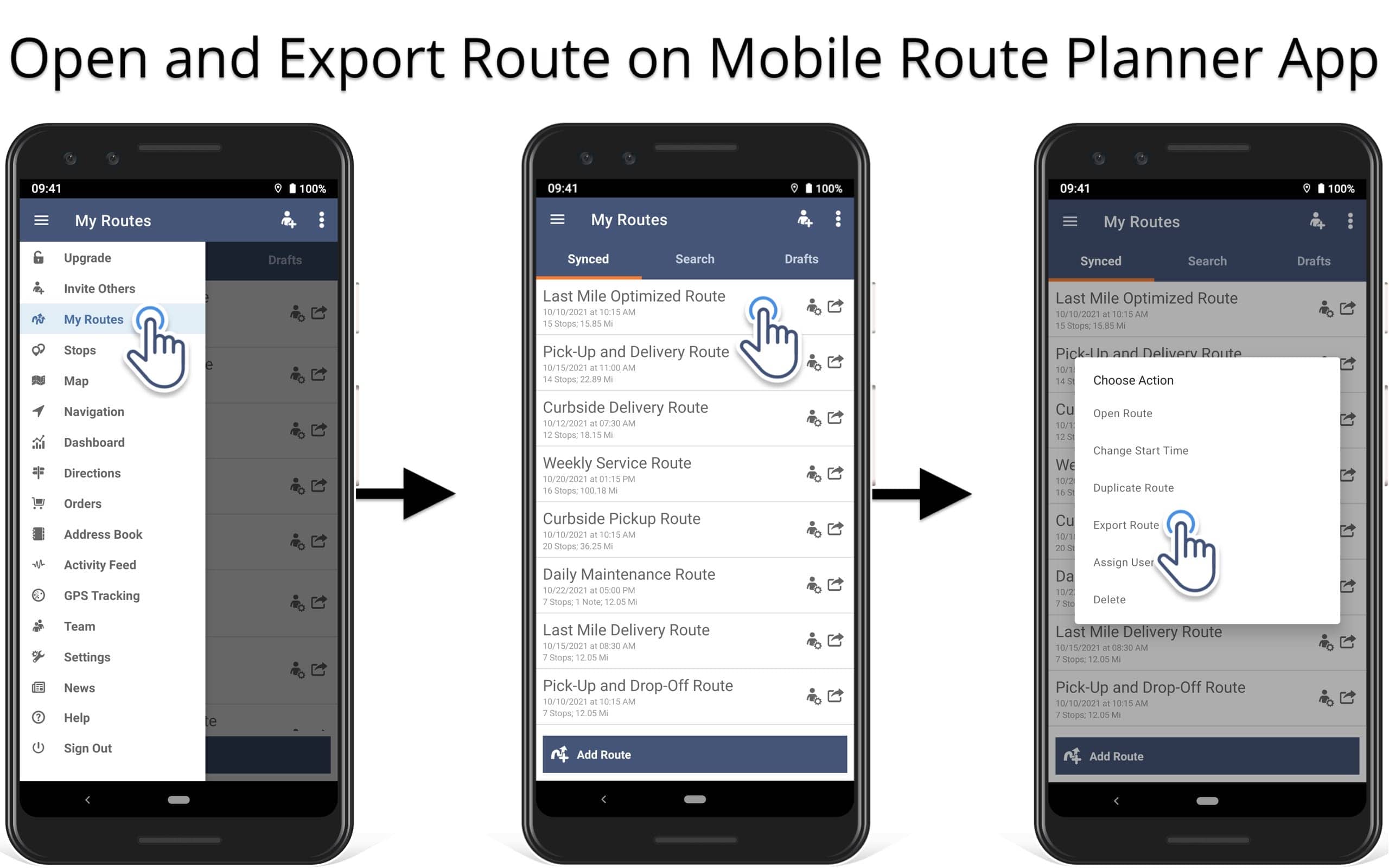 Locate Downloaded Routes in Android Device Files
Correspondingly, you can access and manage your CSV route files in the internal storage of your Android smartphone or tablet. Specifically, open the "Files" app on your Android device and then go to "Downloads" from the menu. Accordingly, in the "Downloads" folder, you can find all downloaded routes.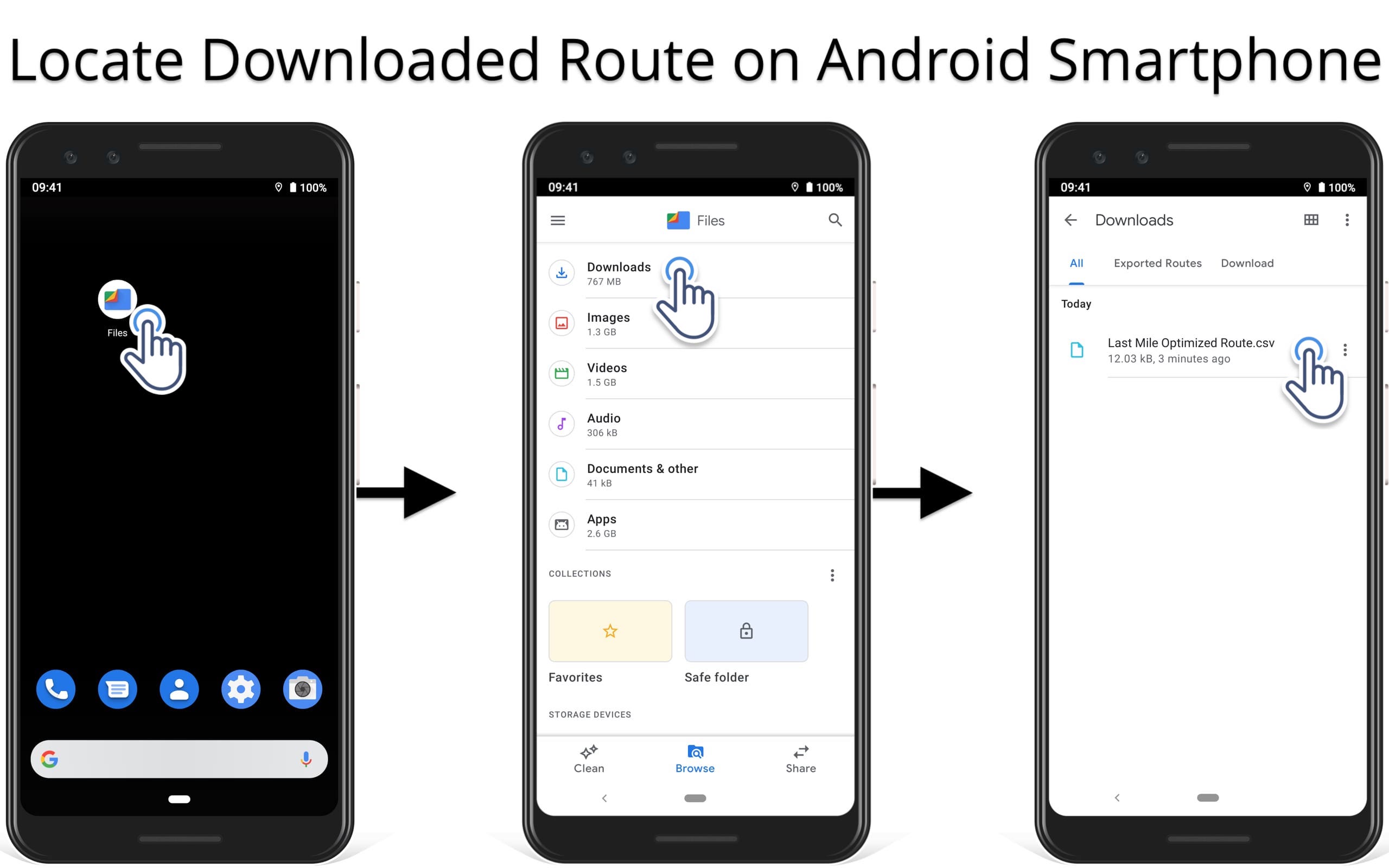 Additionally, when you download your first route, the app automatically creates the respective "Route4Me" folder, where you can access all files downloaded from the route planner app. First, go to "Internal Storage" in the "Files" app. Next, go to the "Download" folder, where you can find and open the "Route4Me" folder.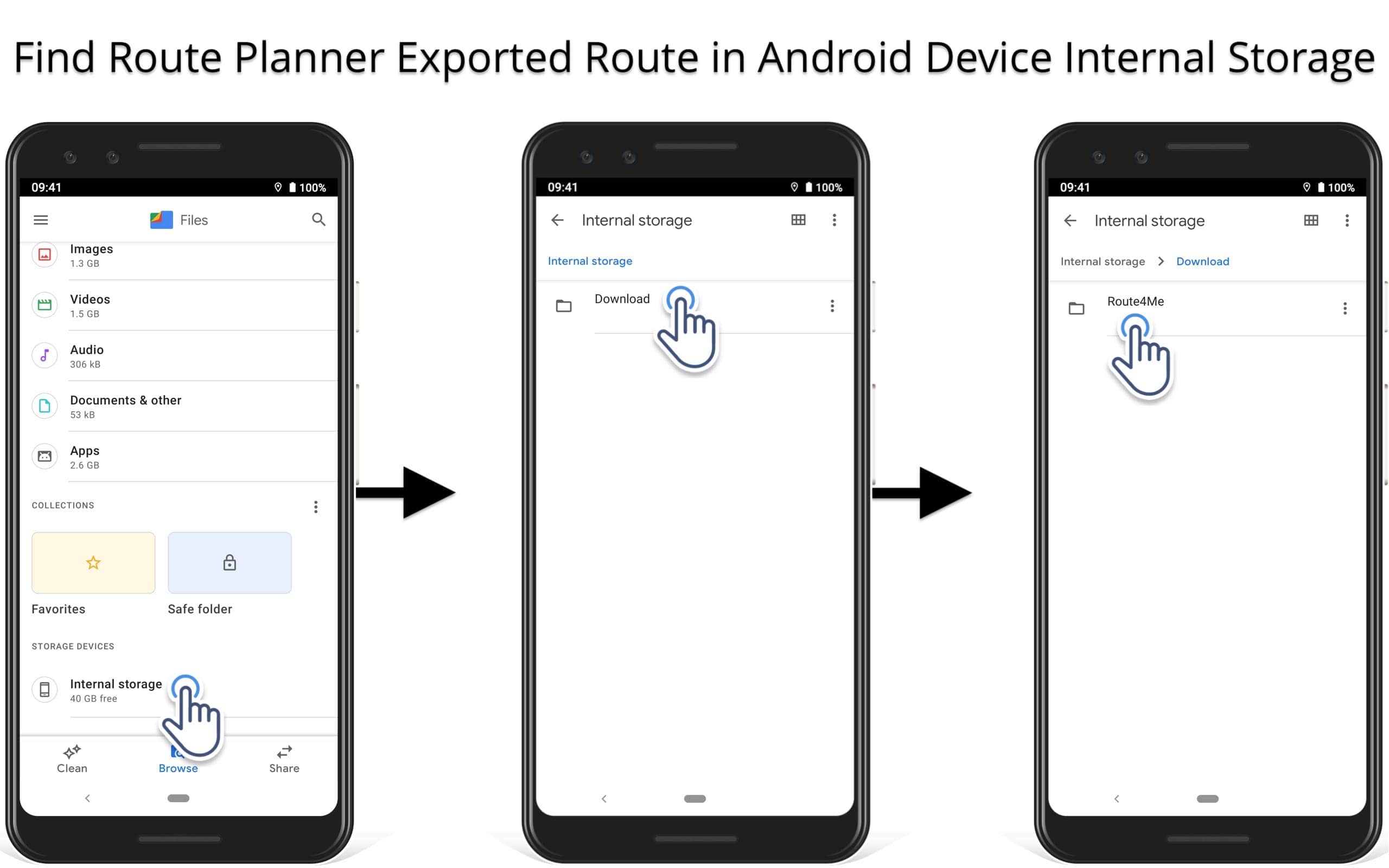 Share Exported Route Planner Routes via Google Drive, Dropbox, and other Apps
Furthermore, after downloading CSV route files, you can easily share them using various storage and productivity apps. For example, you can send route files in Gmail, share routes via Google Drive, save routes to Dropbox, and so on.
Specifically, tap on the three dots menu icon next to the preferred route and then select "Share" from the menu. After that, select the preferred app from the list of all automatically detected apps installed on your Android smartphone or tablet.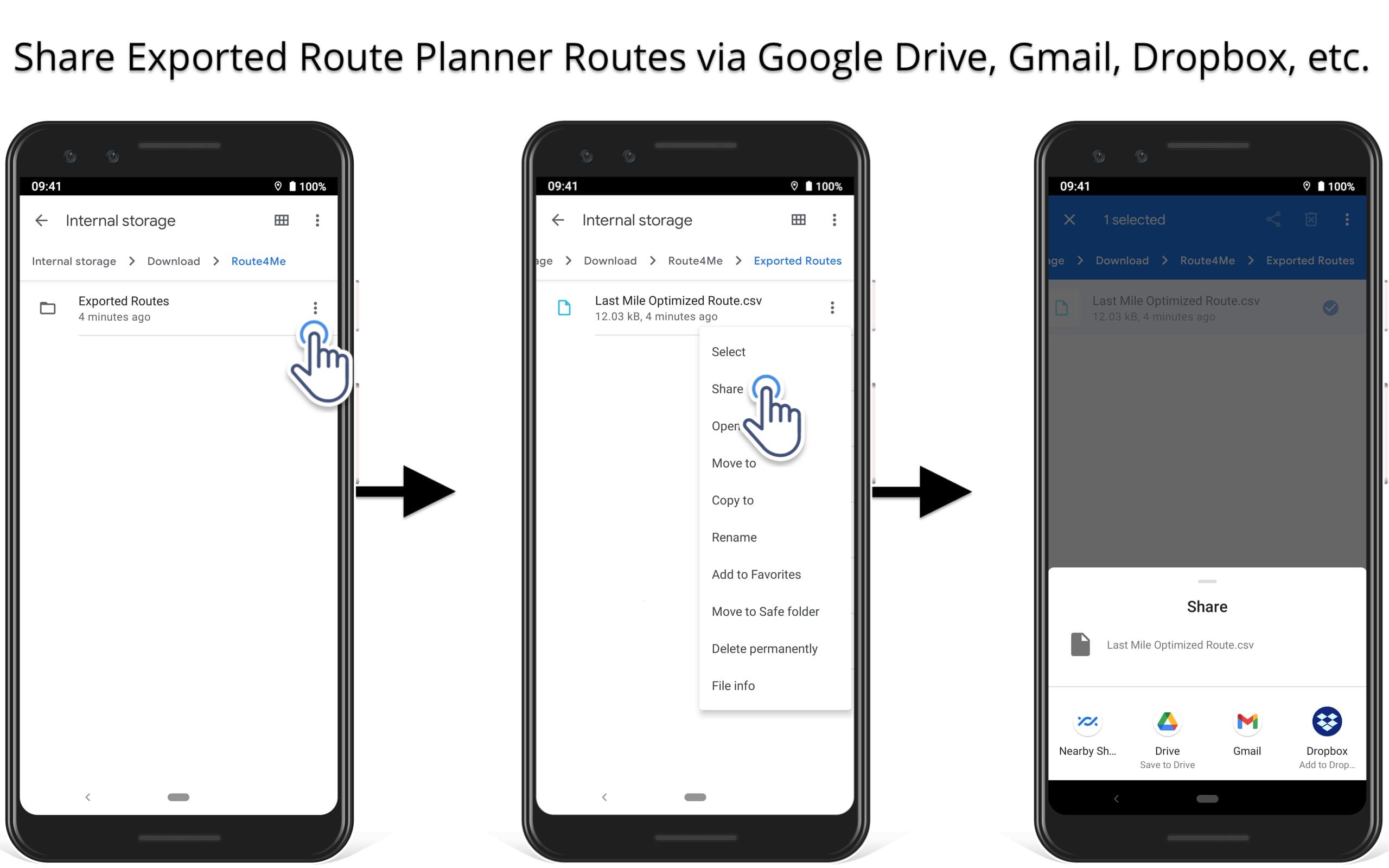 Visit Route4Me's Marketplace to Check out Various Modules and Add-Ons: