Edit Route Stops – Android Route Planner App
Route4Me's Android Route Planner is designed to make your routing operations and transactions as fast and flexible as possible, allowing you to plan, optimize, and navigate routes of any complexity on the go. With Route4Me's Android app, you are able to effortlessly modify any stop on your planned routes and instantly synchronize the corresponding changes with all associated devices in near real-time. Thus, whenever drivers and field employees edit stops using Route4Me's iOS and Android mobile apps, managers and dispatchers back at the office can view instant updates using the Route4Me Web Platform and vice versa.
To edit stops on a particular route, first, go to "My Routes" from the navigation menu to open the list of all routes associated with your Route4Me account and then open the corresponding route accordingly.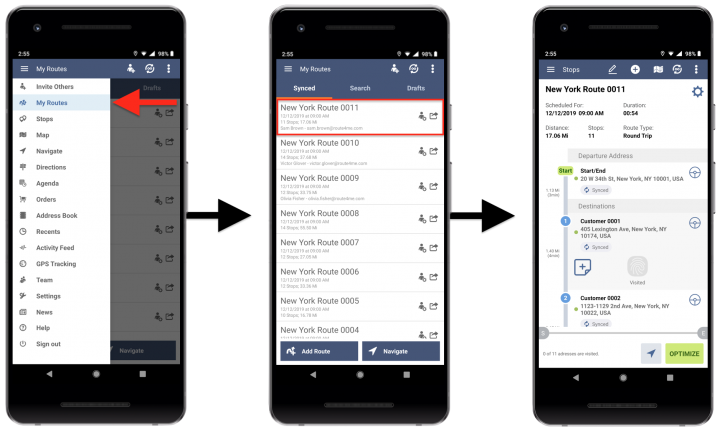 Next, tap on the stop that you want to modify and then select "Edit" from the stop's menu.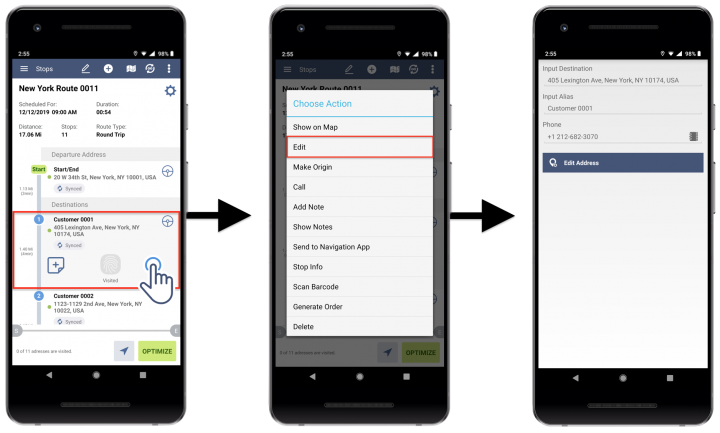 After that, you can change the stop's alias and associated phone number using the corresponding fields. To change the address of the stop, first, input the full or partial address into the corresponding field and then select the geocoded and corrected address accordingly. To apply the changes, tap on the "Edit Address" button.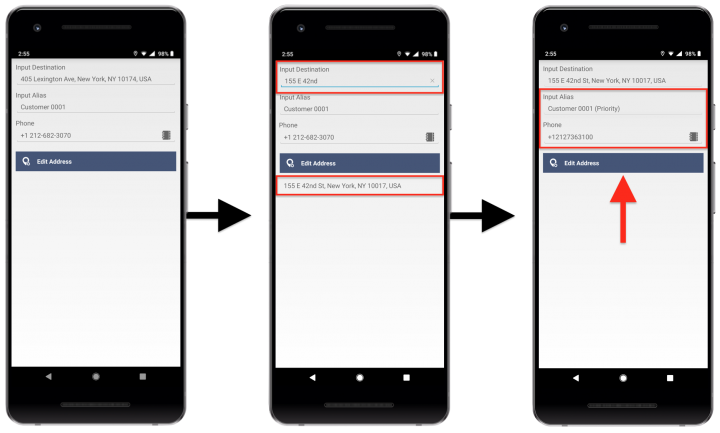 Once the stop is modified, it is displayed with updated details on the route's "Stops" screen. When you change the address of a particular stop on the route, this stop remains on the original sequence position on the route and the route's distance and duration can change accordingly. If you optimize the route, the stop's sequence position may change.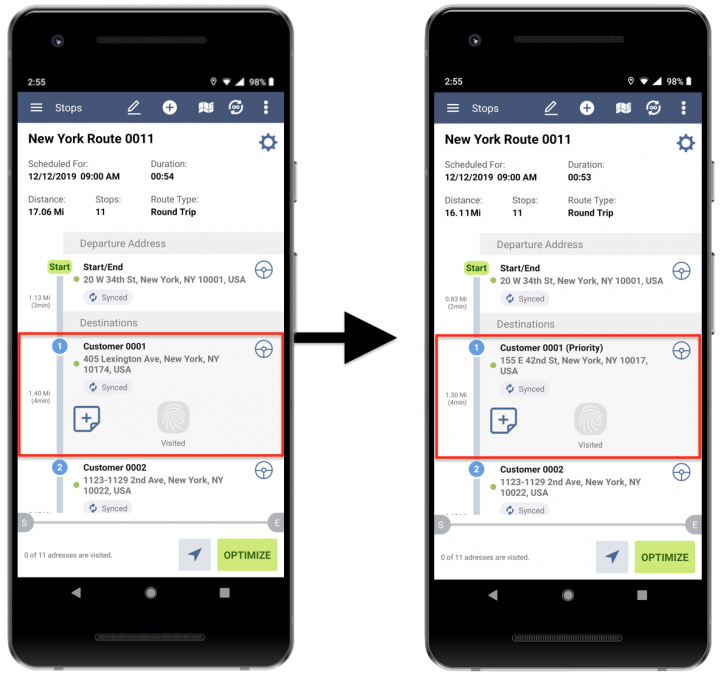 Route4Me provides near real-time data synchronization across all associated computer and mobile devices so that whenever you edit one or multiple stops on a particular route using Route4Me's iOS or Android mobile app, the corresponding changes can be instantly synchronized with the Route4Me Web Platform and vice versa.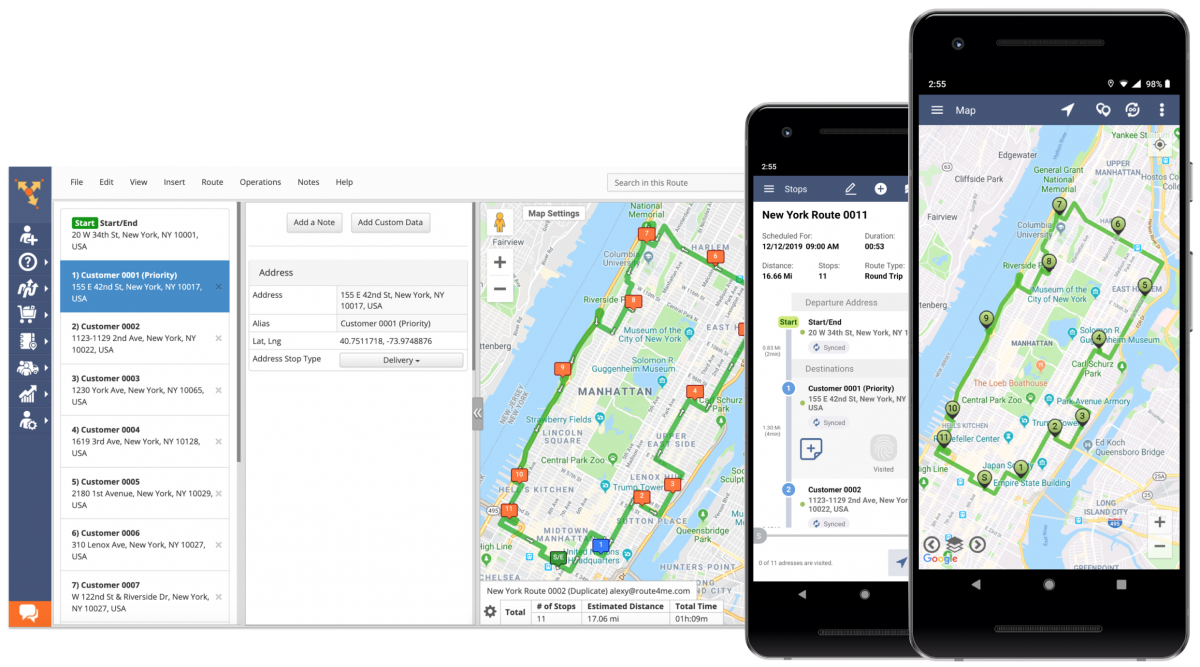 Visit Route4Me's Marketplace to Check out Associated Modules: