Route Stops Bundling – iPhone Route Planner App
Route4Me's Stops Bundling feature allows you to automatically combine all the route destinations that are approximately in the same geographic region, into Stops Groups. To use the Stops Bundling feature on your Route4Me iOS or Android mobile app, make sure that Route4Me's Stops Bundling Add-On is enabled for your Route4Me Web Account.
To plan and optimize route(s) with Stops Bundling that can be opened using Route4Me's iOS mobile app, first, go to "Plan New Route" from the navigation menu. Next, select one of the preferred route data import methods: Interactive Map Editor, Copy-and-Paste, Upload a File, or Import Data.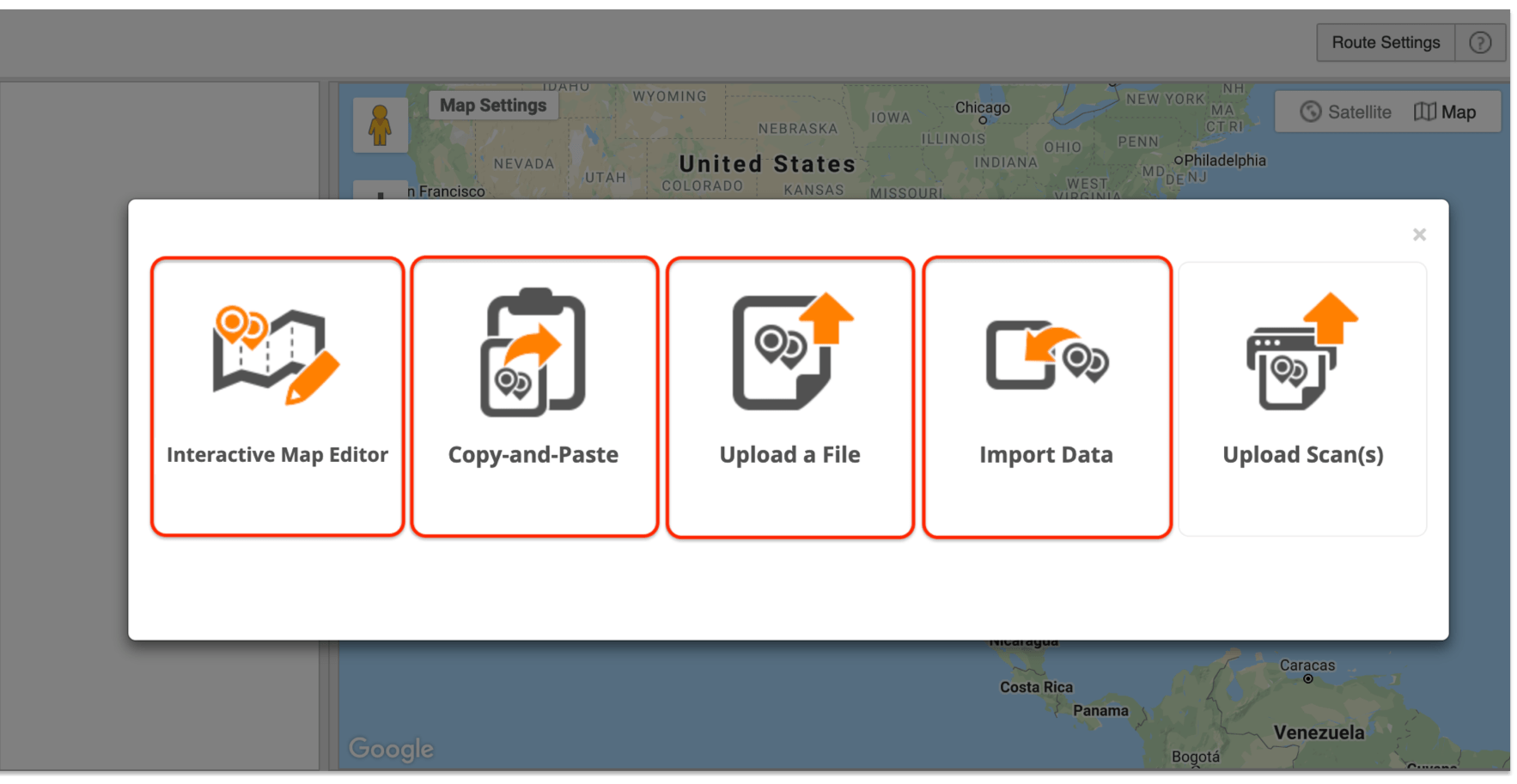 Route4Me's Destinations Bundling allows you to bundle route stops that have the same address or the same latitude and longitude coordinates. When you are formatting your route data spreadsheet, for multiple route destinations to be bundled into a single bundle (merged or separate), these route stops must have the same address (see the example below) or the same latitude and longitude coordinates. To learn more about how to format spreadsheets for Address Bundling or Coordinates Bundling, visit this page.

After uploading your spreadsheet with addresses, adjust the Stops Bundling settings. To do so, click on the "Bundling" menu button in the top left corner of the "Verify Addresses on Map" window. After that, use the "Group Locations into Bundles" window to specify the preferred bundling parameters.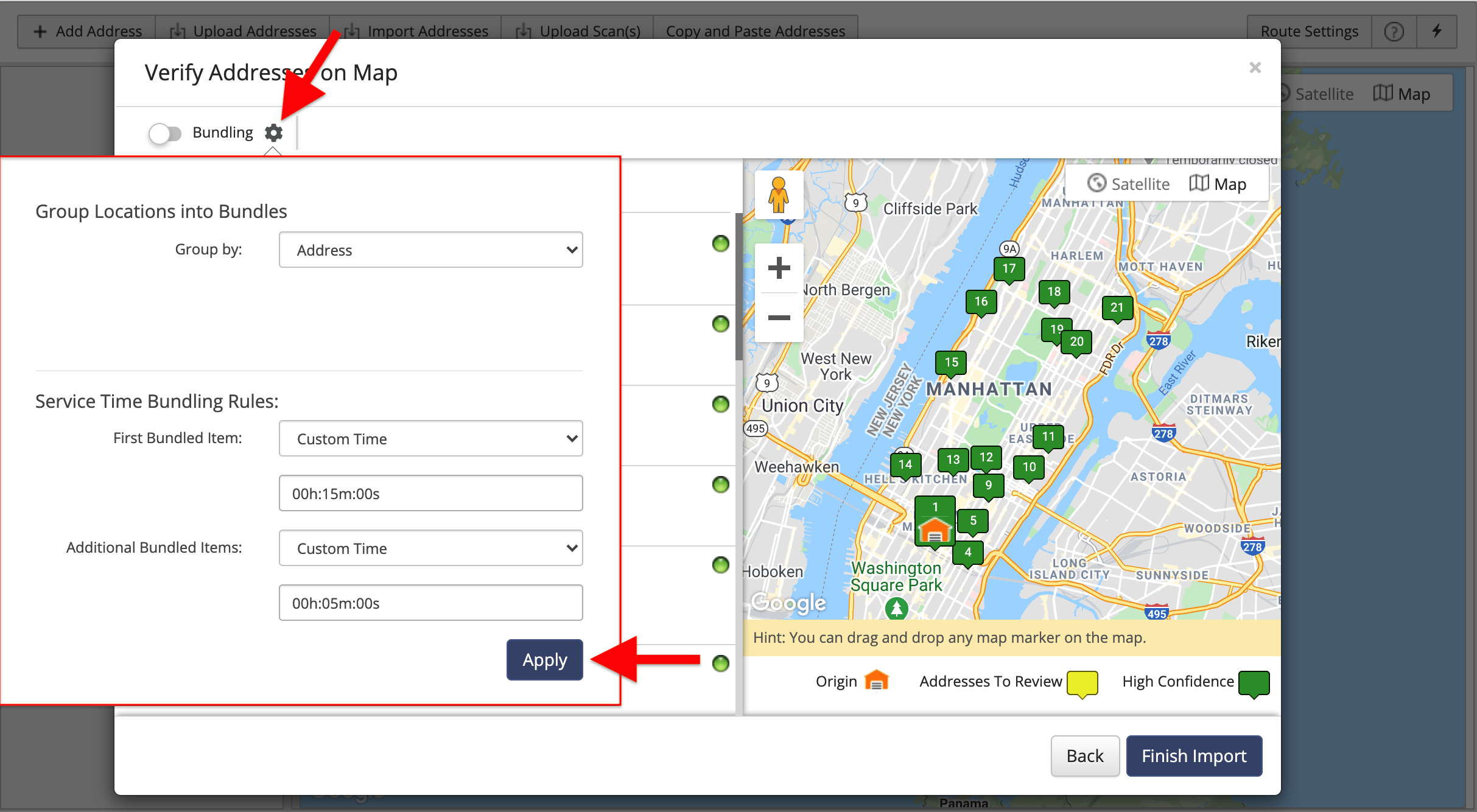 After specifying the preferred Bundling parameters, make sure that you have applied them to the addresses by switching the corresponding button.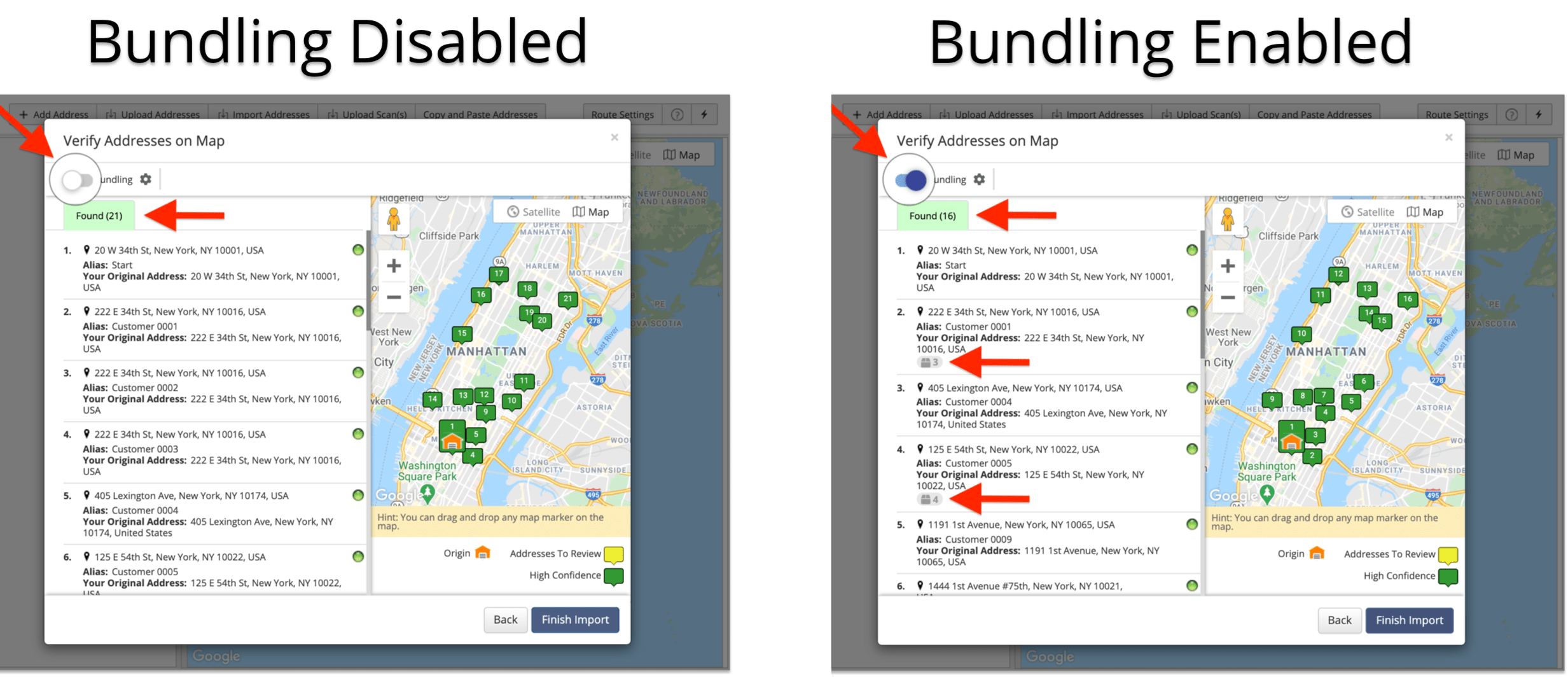 To open the planned route with bundled addresses on your Route4Me iOS Route Planner, go to Routes from the navigation menu and then tap on the Open Route button next to the route that you want to open.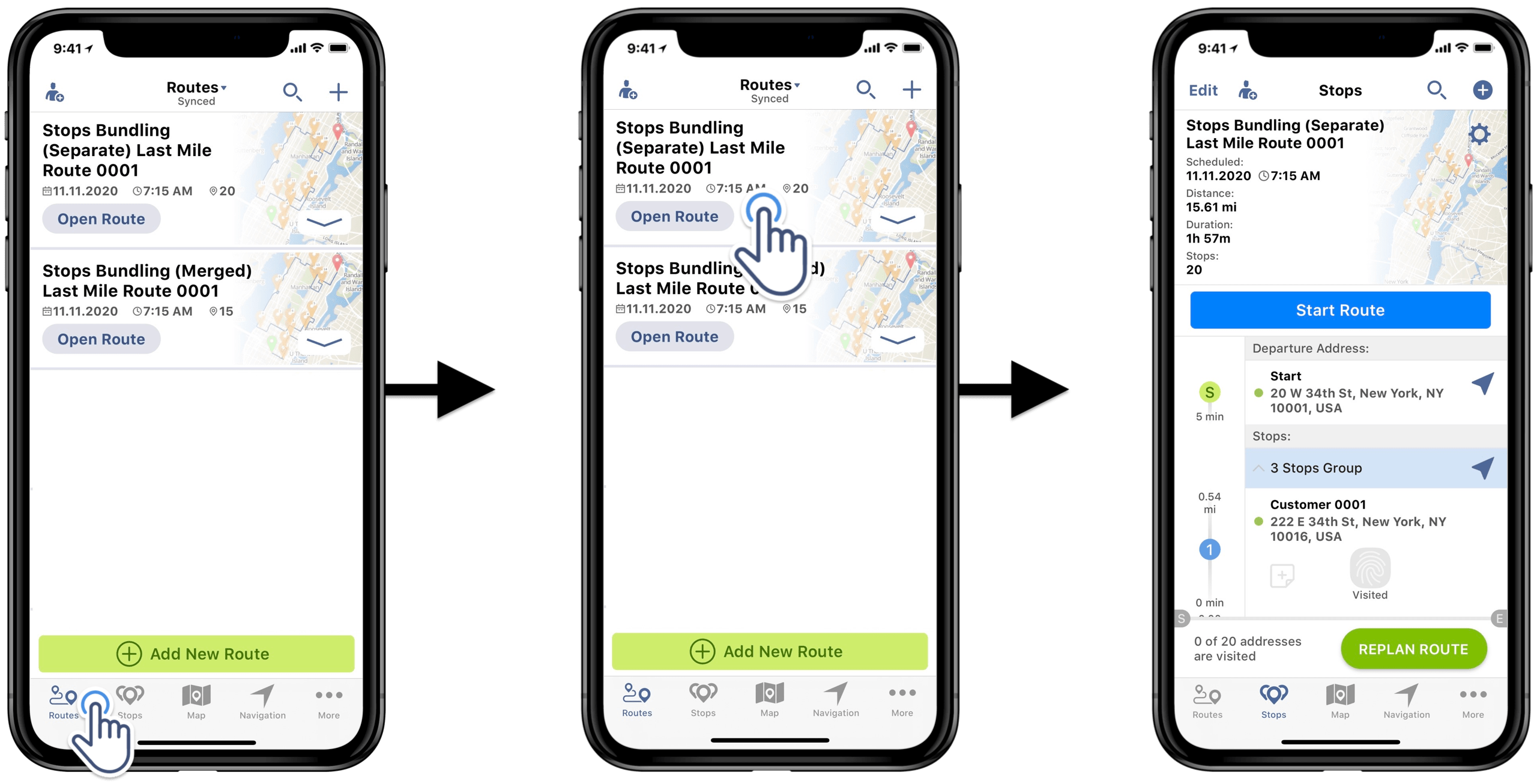 Route4Me will create one or multiple Stops Groups with all destinations that have the same address or coordinates.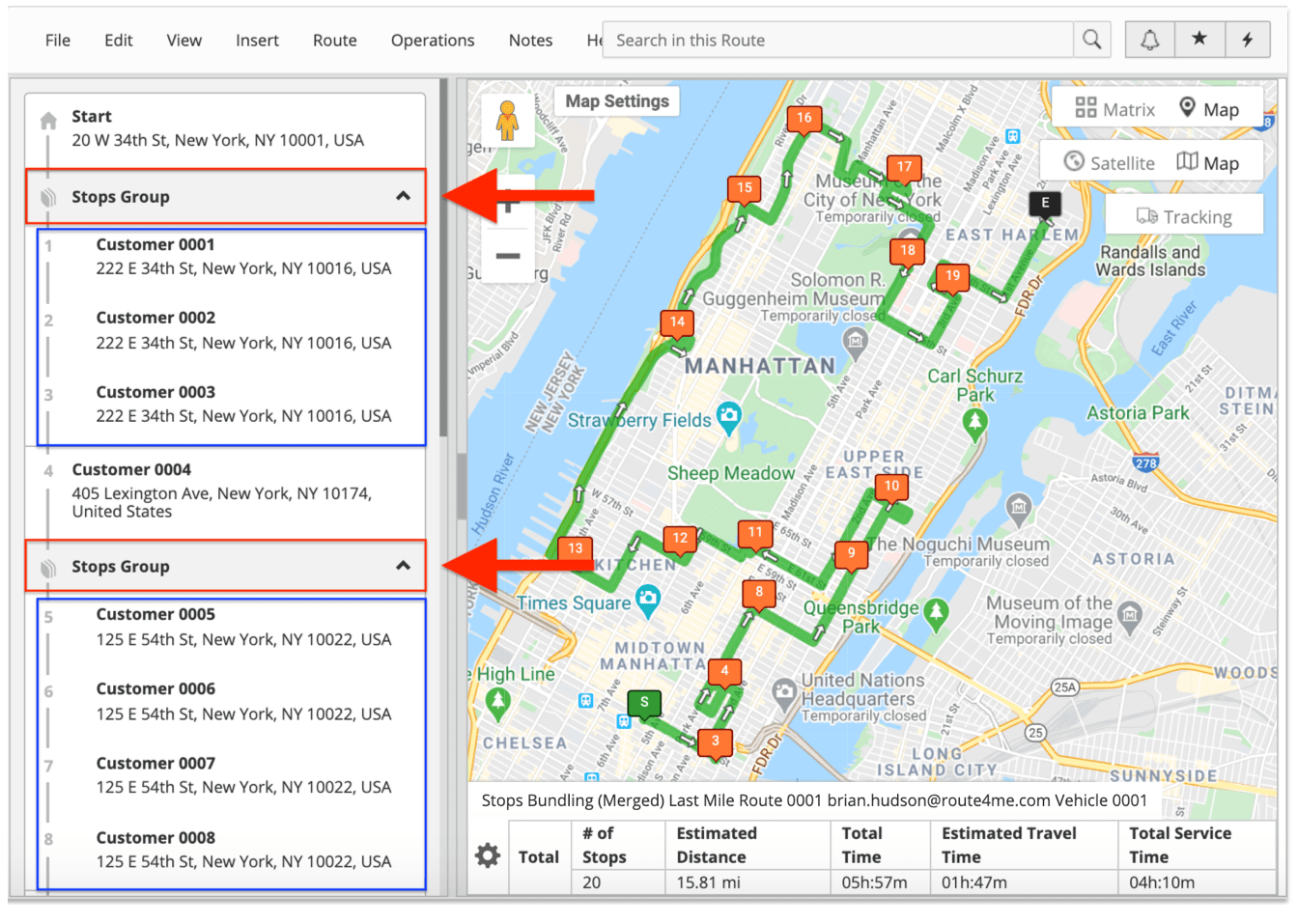 On your Route4Me iPhone app, each Stops Group is displayed as a set of separate route destinations with the header that indicates how many stops with the same address or coordinates are included into the given bundle (Stops Group).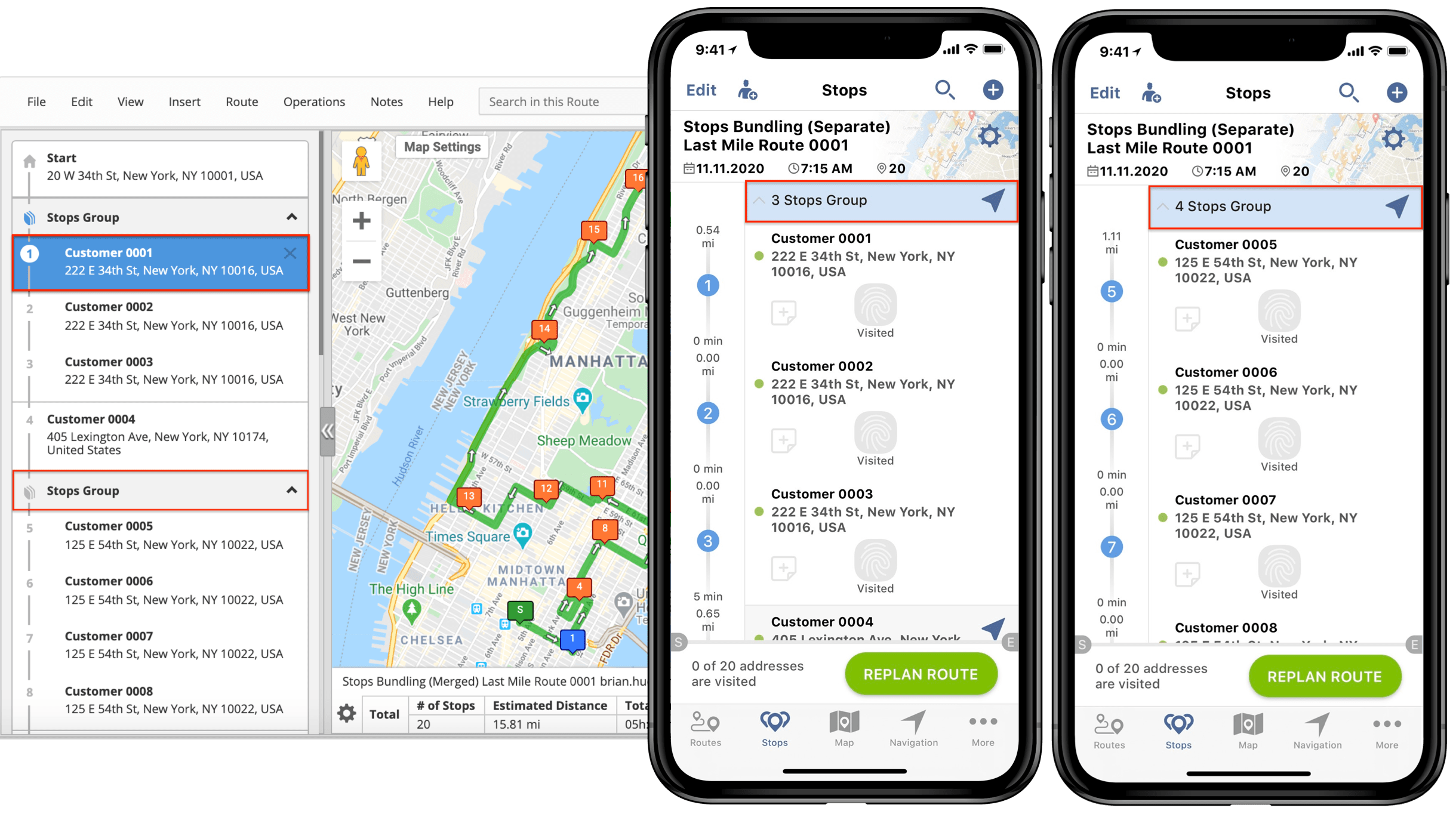 Each destination in every Stops Group is displayed as a separate destination that has its own separate order details, stop manifest, ETAs, and other order details. To open the order details of a particular destination in a specific bundle (Stops Group), tap on the given destination and then select "Destination Info" from the menu.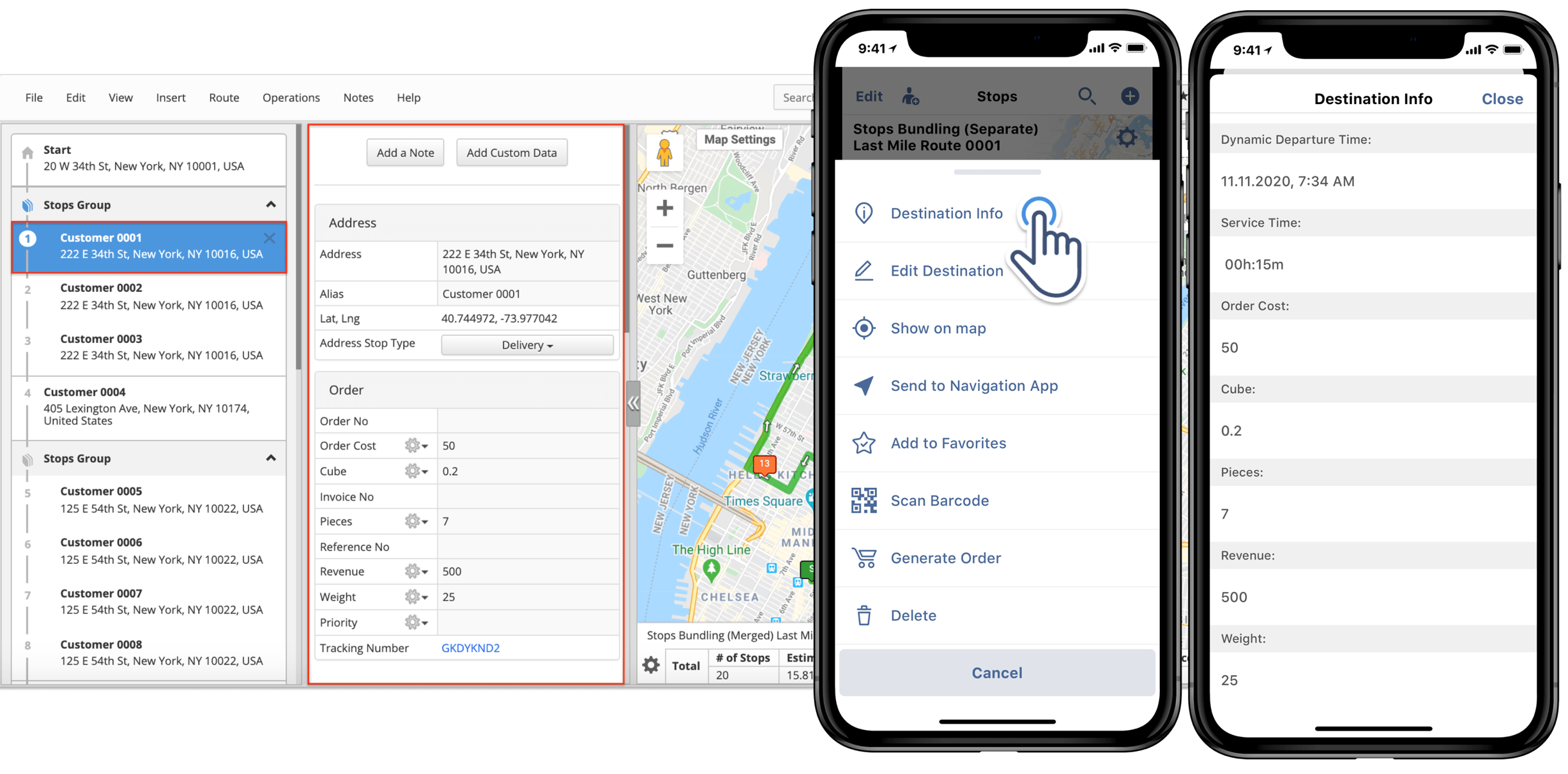 Visit Route4Me's Marketplace to Check out Associated Modules: