Does Route4Me Support CRM Integrations?
Yes, Route4Me supports multiple CRM integrations. You can integrate your Route4Me last mile route planner with such CRM systems as Salesforce, Zoho CRM, HubSpot, QuickBooks, Pipedrive, and many more. Once the integration is completed, you can automatically send CRM contacts to your Route4Me account and then use them for planning profitable routes.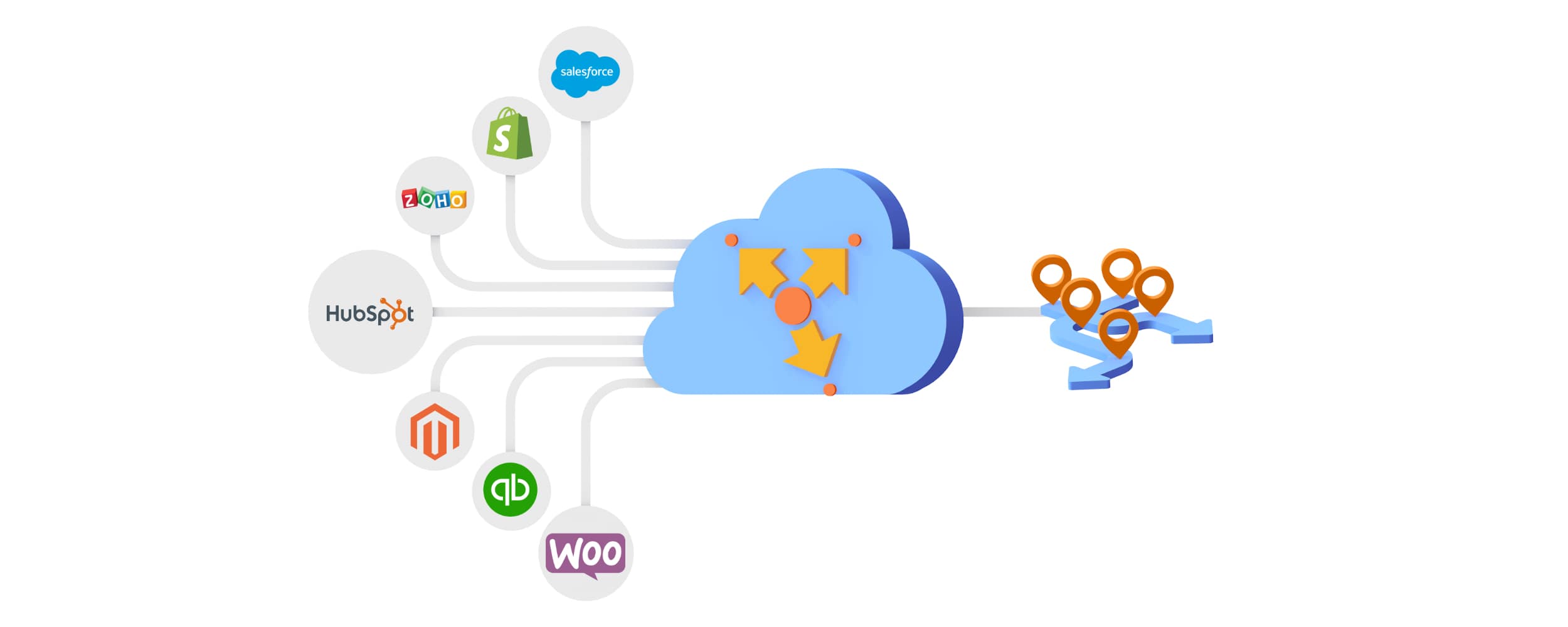 Route4Me CRM Integrations Process Overview
You can integrate your Route4Me account with a CRM system using Zapier. The integration process is quick and easy. To integrate your Route4Me solution with a CRM system, use these simple steps:
Log into your Route4Me, CRM, and Zapier accounts
Select the preferred CRM system and Make a Zap
Set up the CRM trigger event
Test the integration
Set up the Route4Me synchronization event
Specify the CRM contact and address data to be synchronized
Switch on the CRM integration by enabling the respective Zap
The steps may vary depending on the specific CRM system and integration type. Zapier will provide additional instructions if needed.
Once the integration is enabled, you can automatically send contacts, customer details, and addresses from the connected CRM system to your Route4Me account. Depending on the integration, you can set up different triggers for synchronizing CRM addresses with Route4Me. Learn how to set up integrations with some of the most used CRM systems here:
Route4Me also supports direct and more complex integrations with CRM systems. If you need to integrate your Route4Me account with a CRM system directly, without third-party software, please contact our Customer Success Team.
Plan Routes with CRM Contacts and Addresses
Once your CRM addresses are imported, you can use multiple address management and route planning tools to turn your customer addresses and orders into optimized routes.
Most integrations synchronize CRM addresses and customer details into Route4Me's Address Book Map. On the Address Book Map, you see imported addresses on a map, create Address Territories, filter addresses with Search Groups, and plan routes. The Address Book Map supports multiple route planning options: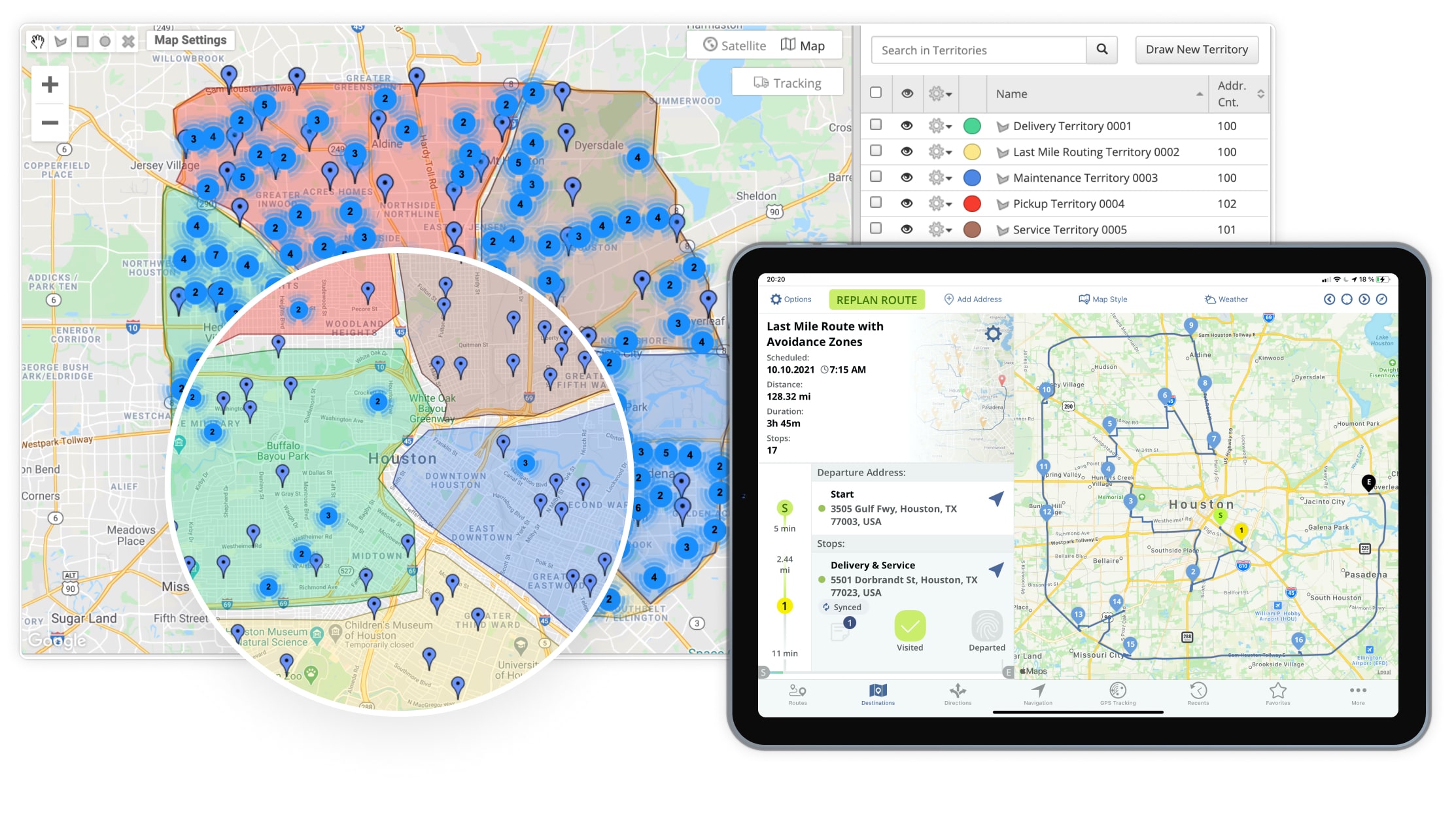 If you liked this request for proposal (RFP) post about Route4Me's integrations with CRM systems, check out more Q&As!