Download Addresses – Export Search Groups Addresses
Your Route4Me Address Book (List/Map) is a centralized database where you and your team members can securely store and manage the information about thousands of customers' locations, depots, commercial facilities, warehouses, and any other relevant prospects or real-world locations. When you have all that data saved on your account, you can use Route4Me's Advanced Search Groups Add-On for structuring, filtering, and utilizing this data for your particular business needs or unique business model. Moreover, you can effortlessly export or download addresses from entire search groups at any time and use them for sharing with your delivery drivers, field sales reps, field service technicians, and other field employees, making reports, analyzing patterns in customers' orders, and more.
To download addresses from your search groups, first, go to "Address Book Map" from the navigation menu.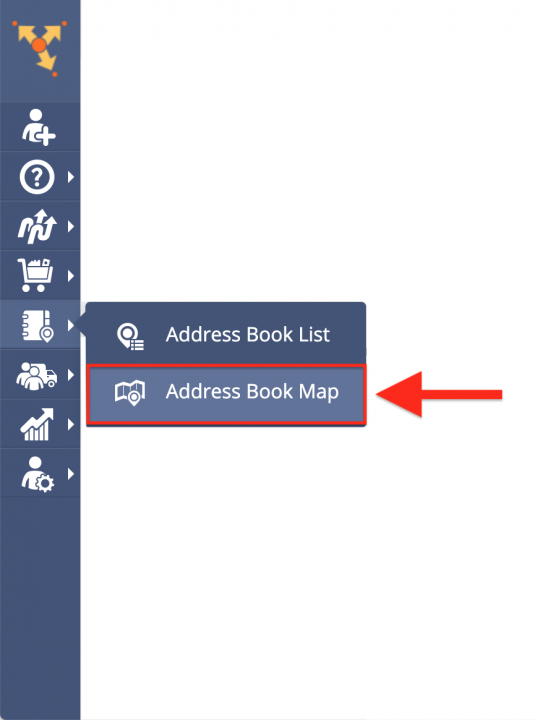 Next, you can display on the map only those search groups from which you want to download addresses. To do so, check the corresponding boxes next to the search groups that you want to view on the map. Learn more about how to create new advanced search groups.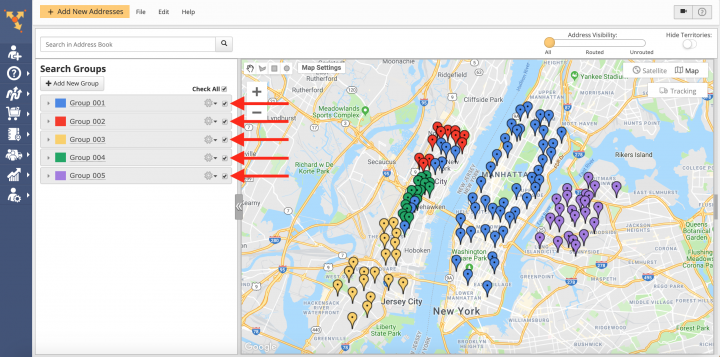 To export addresses from a single search group, first, click on the gear icon next to this search group and then select "Download Addresses" from the menu.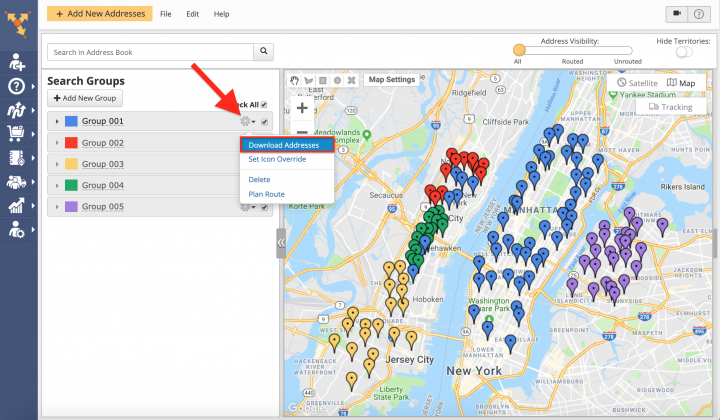 To download addresses from multiple search groups at a time, first, check the corresponding boxes to display these search groups on the map. After that, use one of the drawing tools in the top left corner of the map to draw an area around the addresses that you want to export.
Next, right-click on the area with the addresses that you want to export and then select "Download Area Addresses" from its menu. After that, a  CSV file with the corresponding addresses will be downloaded to your device.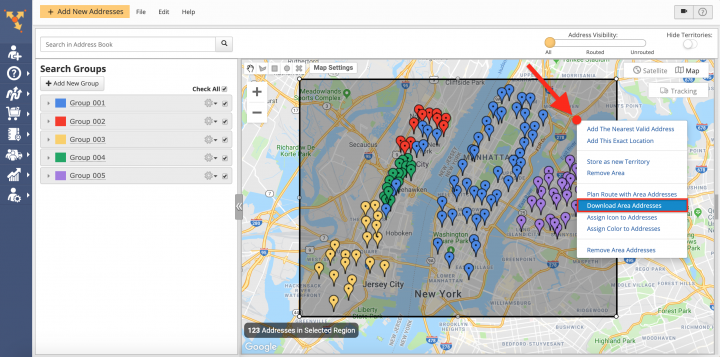 Visit Route4Me Marketplace to Check Out More Add-Ons: