Update Route4Me Android Route Planner App
Route4Me's Android Route Planner is designed to make your routing operations and field transactions as efficient and flexible as possible, allowing you to plan, optimize, and navigate routes of any complexity on the go, create and manage users, generate orders, and much more. We are continuously expanding the capabilities and enhancing the performance of our Android and iOS mobile apps to deliver a smooth and effortless user experience with the focus on performance and efficiency. We encourage you to enable auto-updates on your Android smartphone so that you can always stay up-to-date and get the latest features and performance enhancements.
If the automatic updates are not enabled on your Android device, you can manually check if your Route4Me mobile app needs to be updated in the Google Play Store. To do so, first, go to the Google Play Store app and then tap on the menu icon in the top left corner of the screen. Next, go to "My apps & games" from the menu and then go to the "Updates" tab accordingly. If the Route4Me app is displayed in the "Updates" tab, it means that the updated version of the app is available. Tap on the "Update" button to update the app.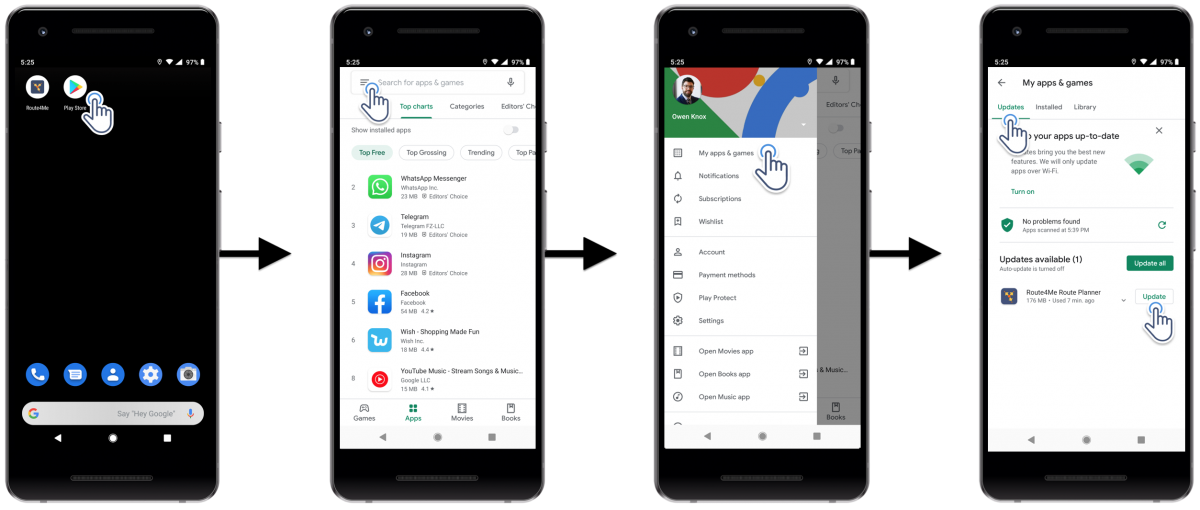 Alternatively, search for the Route4Me Route Planner app to open its Google Play app profile and then tap on "What's new" in the app's profile to learn more about the updates.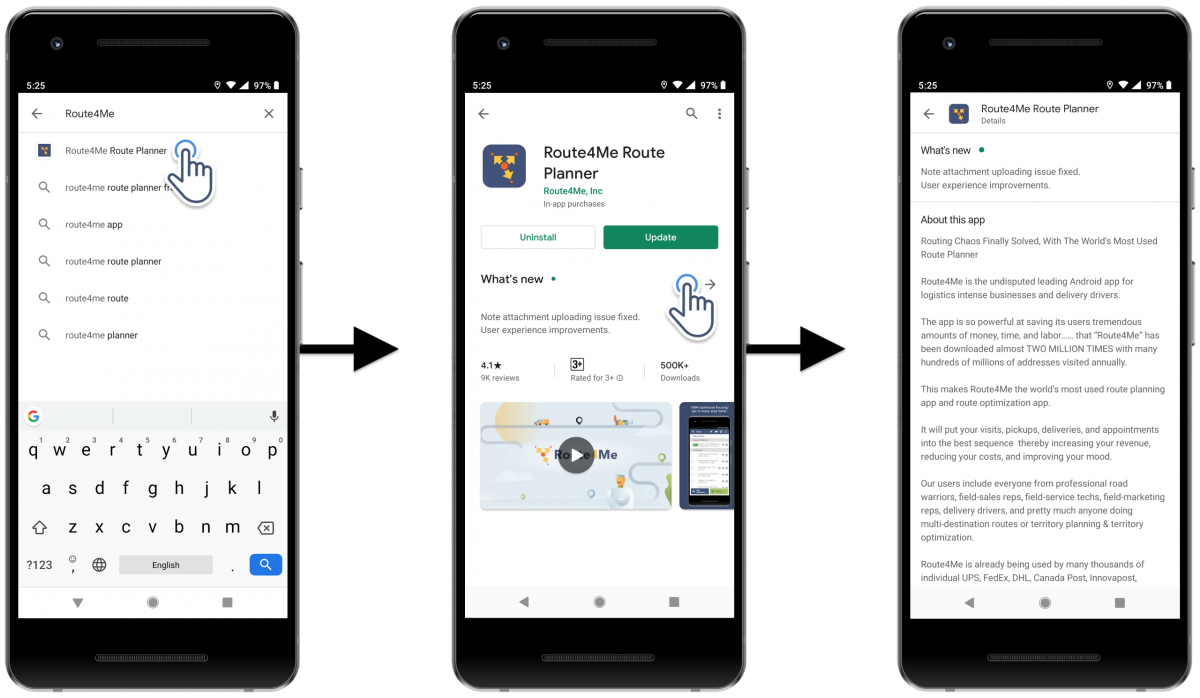 To update the app from its Google Play Store app profile, tap on the "Update" button accordingly.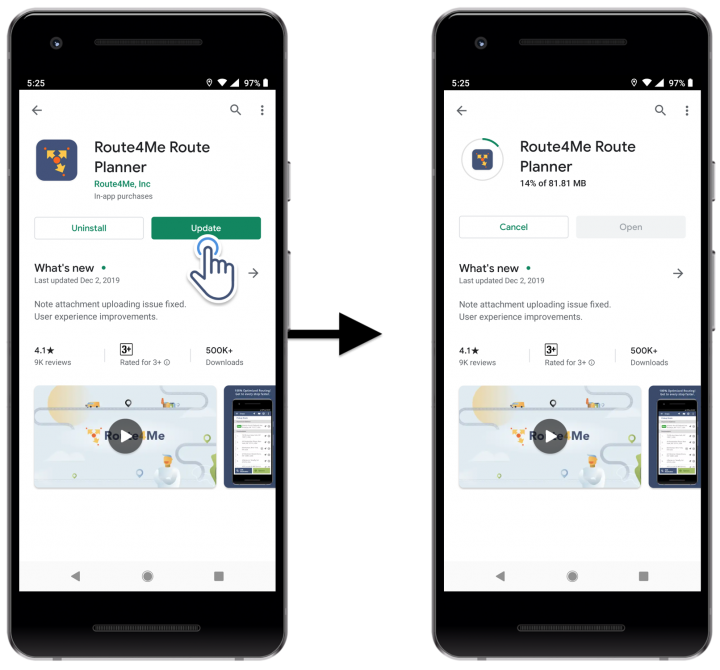 Enabling Automatic Updates on Your Android Device
To make sure that all apps on your Android smartphone (including the Route4Me app) are automatically updated, first, go to "Settings" in the Google Play Store. Next, tap on "Auto-update apps" and then select the preferred auto-updates option accordingly.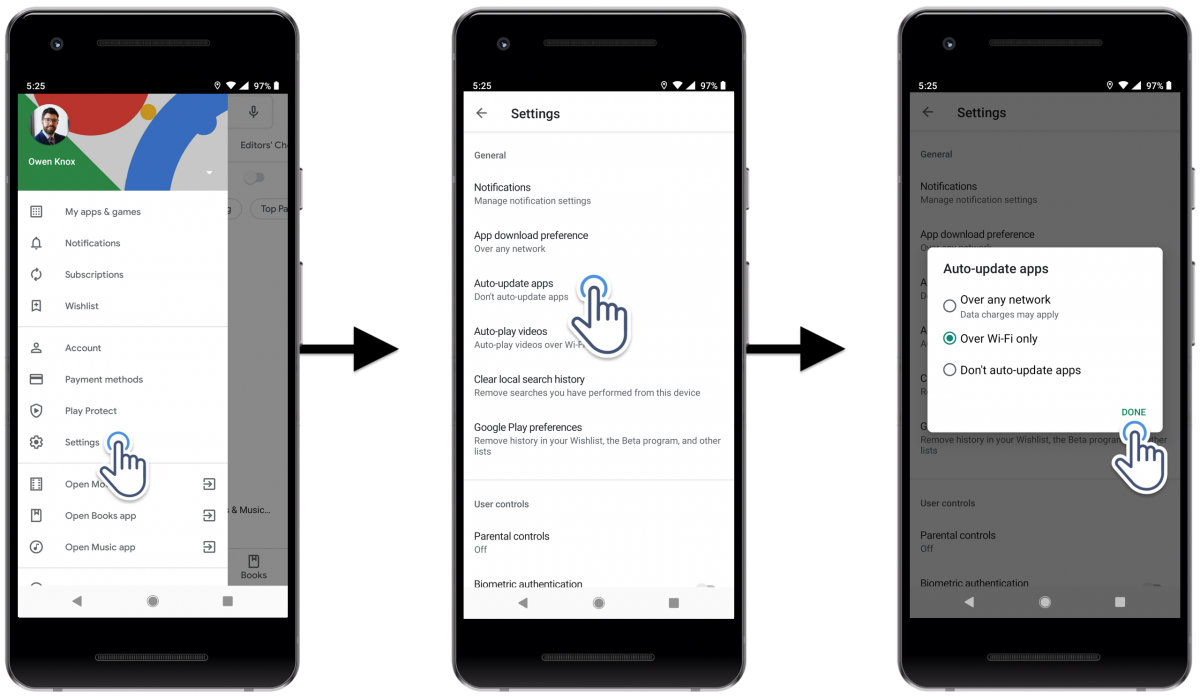 Visit Route4Me's Marketplace to Check out Various Modules and Add-Ons: