Delete/Uninstall the Android Route Planner App
Route4Me's Android Multi Stop Route Planner is designed to make your route planning operations and field transactions as efficient and flexible as possible, allowing you to plan, optimize, and navigate routes of any complexity on the go, create and manage users, generate orders, and much more. The Android Multi Stop Route Planner with multiple stops offers you the ability to always stay up to date with your drivers' whereabouts and progress. Moreover, the multi stop route planner app can serve as an extension of the Route4Me route optimization software for your delivery drivers, helping them navigate planned routes, capture electronic proof of delivery (ePOD), and more.
NOTE: When you delete Route4Me's Android Multi Stop Route Planner app from your Android smartphone, it doesn't cancel your Route4Me Mobile subscription and doesn't affect your Route4Me Mobile subscription in any way. Your Route4Me Mobile subscription is linked to the Google Play Store account that was used for purchasing it and billed through this Google Play Store account accordingly.
To uninstall the Route4Me Route Planner app from your Android device, first, open its app profile in the Google Play Store. To do so, open the Google Play Store app and then type in the name of the Route4Me Route Planner app in the search bar. Then, open the profile of the Route4Me Android Route Planner app accordingly.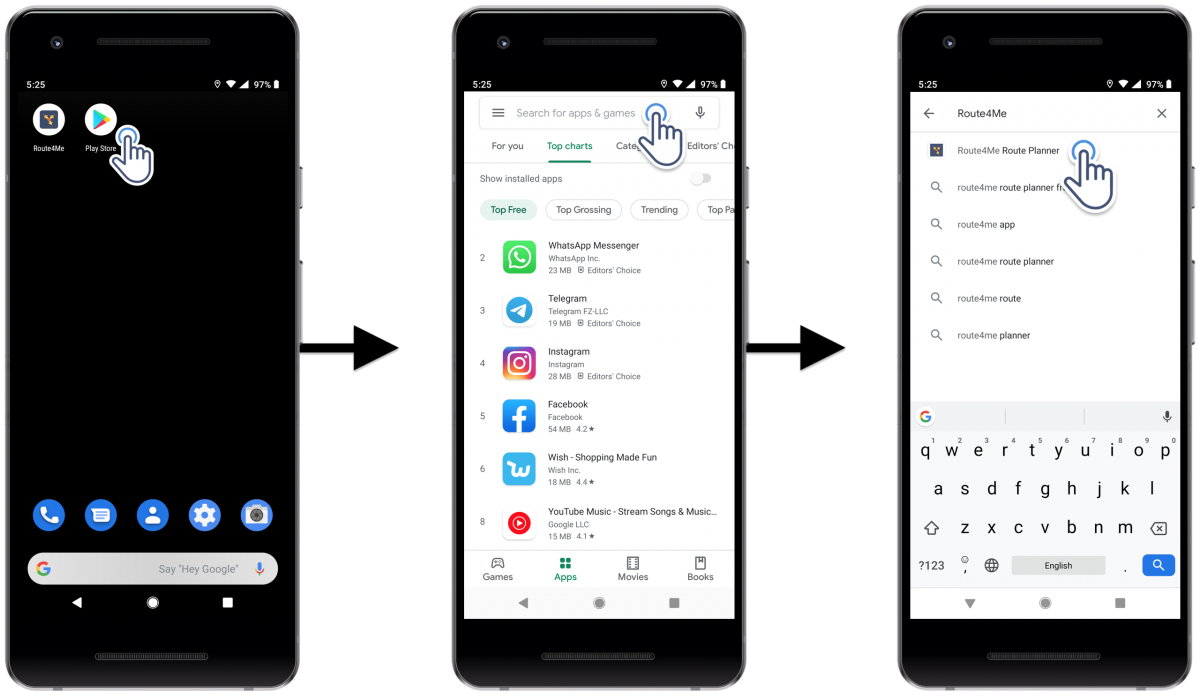 Next, select the Route4Me Route Planner from the search results to open the app's Google Play Store profile. After that, tap on the Uninstall button and then confirm when prompted to delete the app from your device.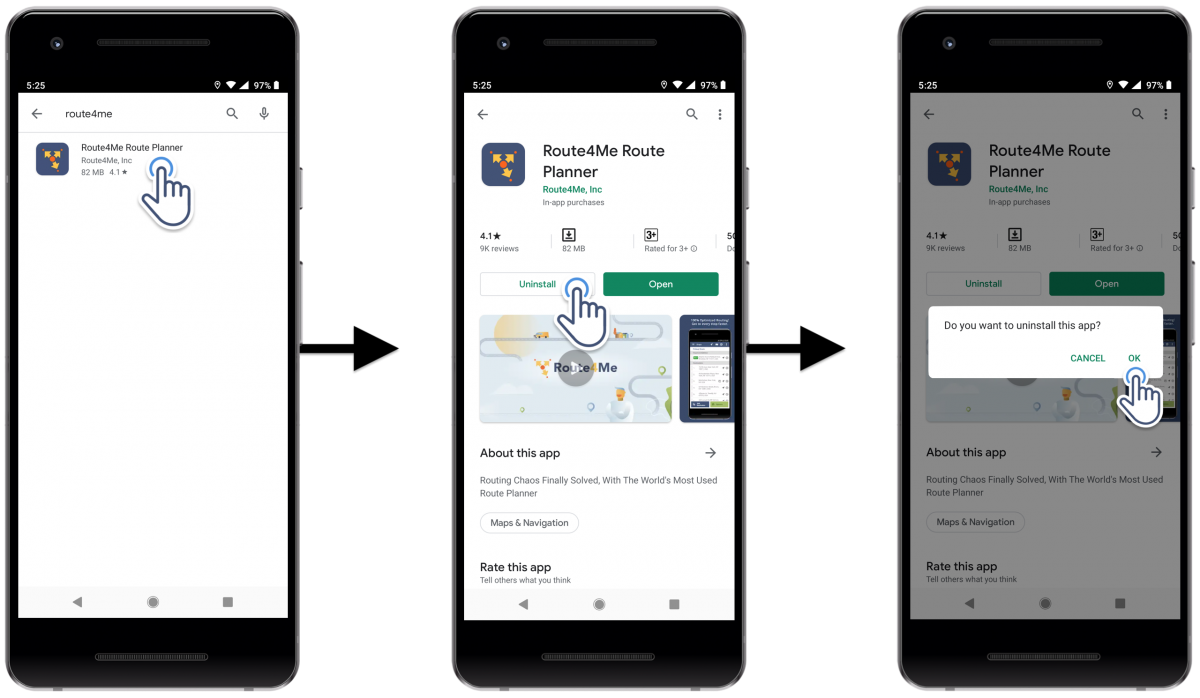 Alternatively, on the home screen of your device, hold and drag the Route4Me app to the Uninstall bin. Or, tap on the route planner app on your home screen and hold until the Uninstall option pops up on the screen. Then tap on the Uninstall option from the app's pop-up menu.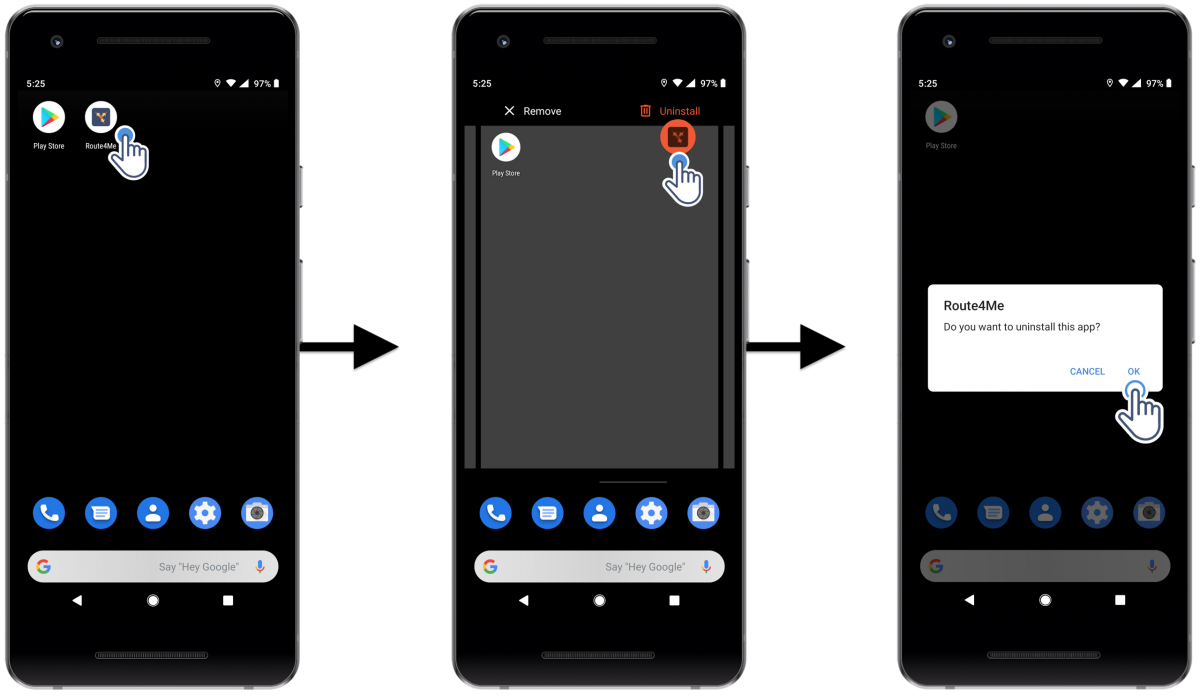 Visit Route4Me's Marketplace to Check out Various Modules and Add-Ons: