What Are the Different Destination Types Supported by Route4Me?
The Route4Me Route Planner enables you to assign different routing destination types to your route stops. Specifically, you can define a route stop by the type of service required by that particular customer. For example, you can plan a route with pickup and dropoff (delivery) route stops, service addresses, meetup locations, and more!
Furthermore, once you choose the destination types for your stops, these become available on your driver's Android Route Planner and iOS Route Planner apps. These attributes help your drivers and field employees quickly identify what type of route stop is next and what action is required to service that particular address. Plus, you can use this actionable intelligence for various auditing, monitoring, and reporting purposes.
Routing Destination Types
Route4Me's dynamic routing software gives you the ability to manually set the destination type for each stop on your planned routes. Alternatively, you have the possibility to define the destination types in bulk by creating a spreadsheet containing the corresponding data.
Currently, Route4Me's route planning software supports the following routing destination types:
Driver break
Pickup
Delivery
Meetup
Service
Visit
Drive by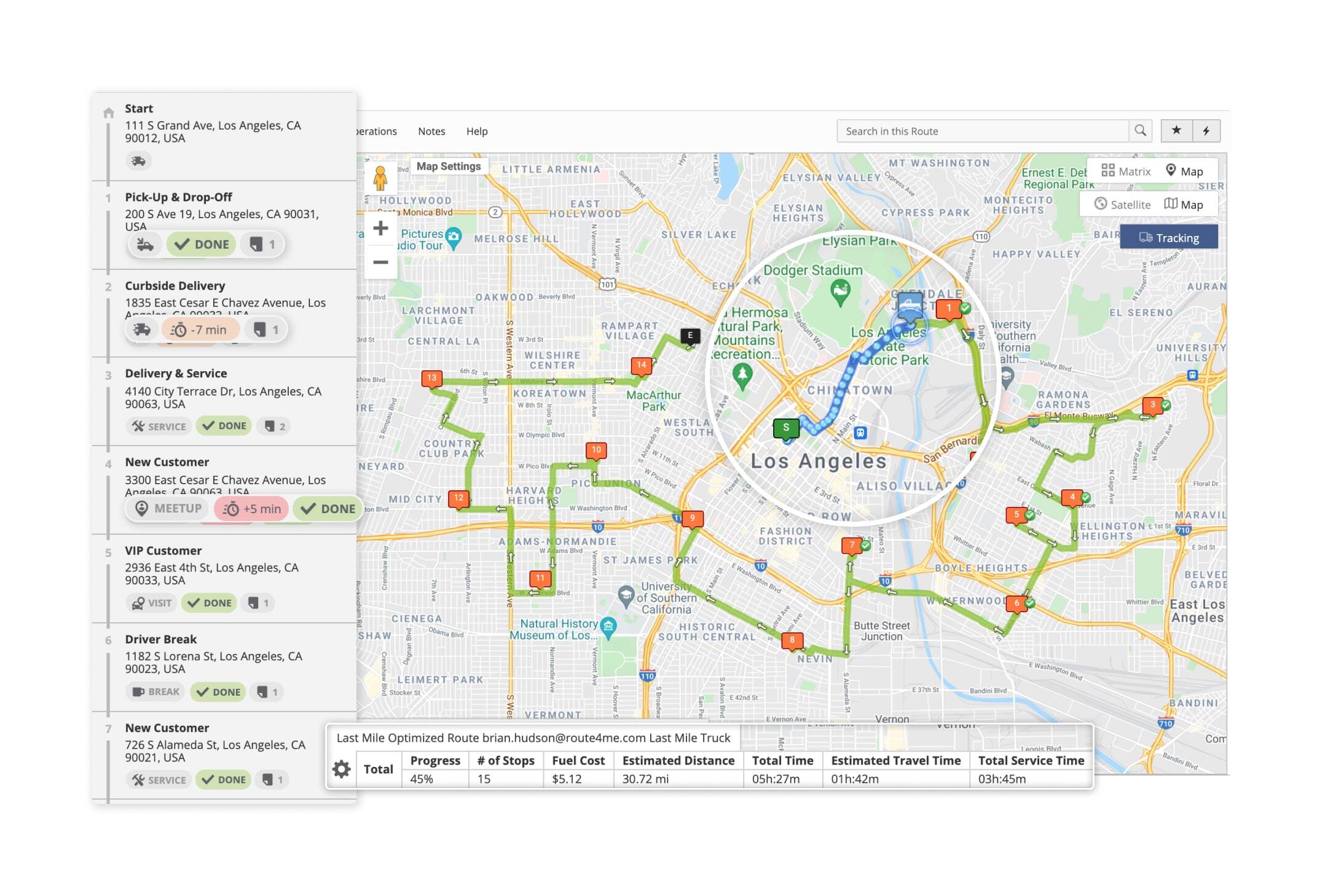 Learn more about:
Pickup and Delivery
You can select any destination type for any stop on your routes. Furthermore, when selecting the "Delivery" and "Pickup" route stop types, your route optimization output will be recalculated.
On that note, you can plan routes with dropoff (delivery) and pickup address pairs and improve your reverse logistics processes. To do so, you need to upload a spreadsheet with dedicated columns for pickup and dropoff attributes. Or, you can also manually set "Delivery" and "Pickup" routing destination types to your route stops.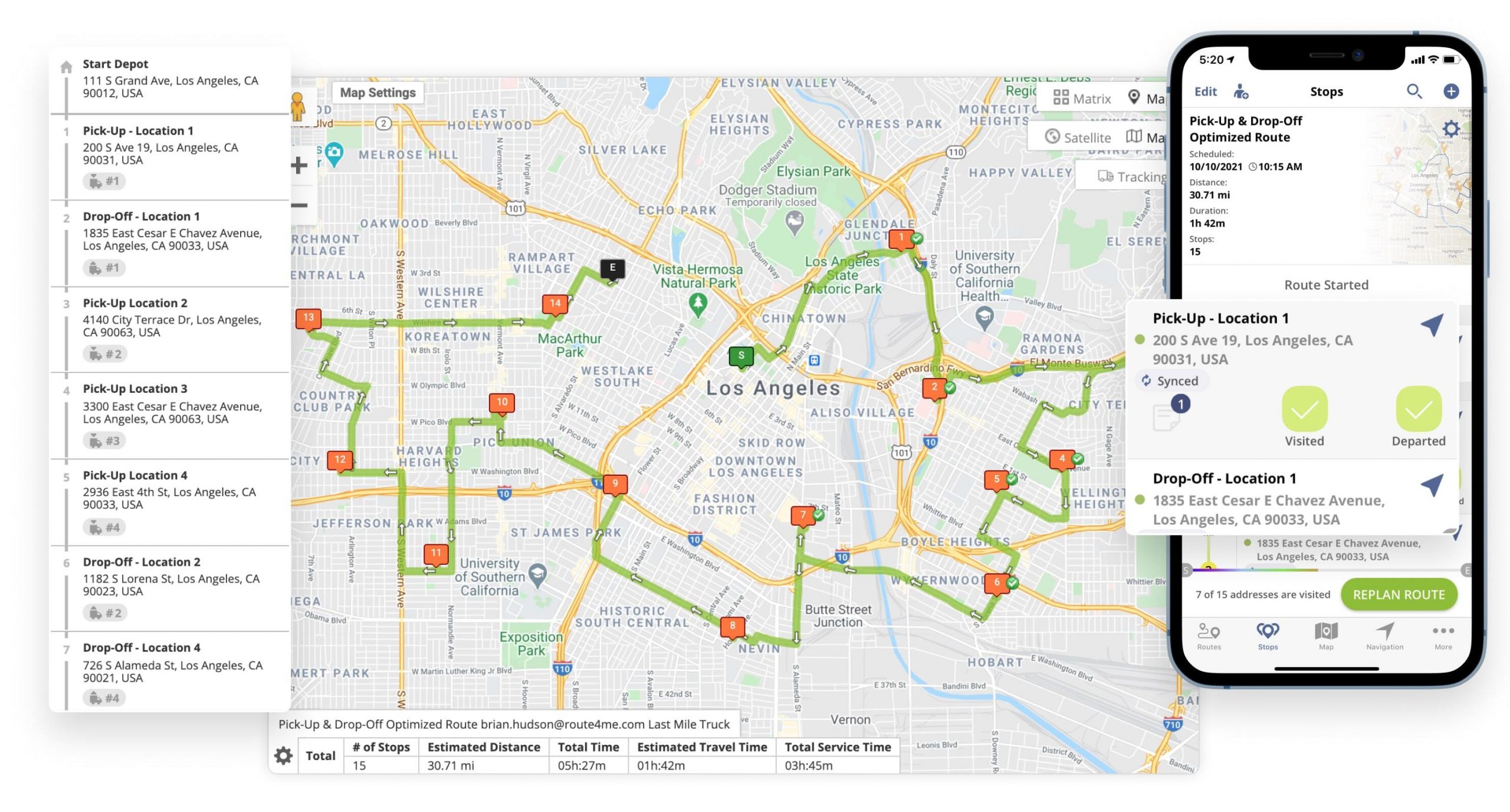 Moreover, you can plan pickup and dropoff routes that account for customer availability and time windows. Alternatively, you can also use the Joint Pickup and Dropoff Route Optimization feature, which helps you ensure that your drivers never transport more than one passenger or package at once. This feature is useful not only for reverse logistics but also for passenger transport, large package delivery, and similar last mile operations.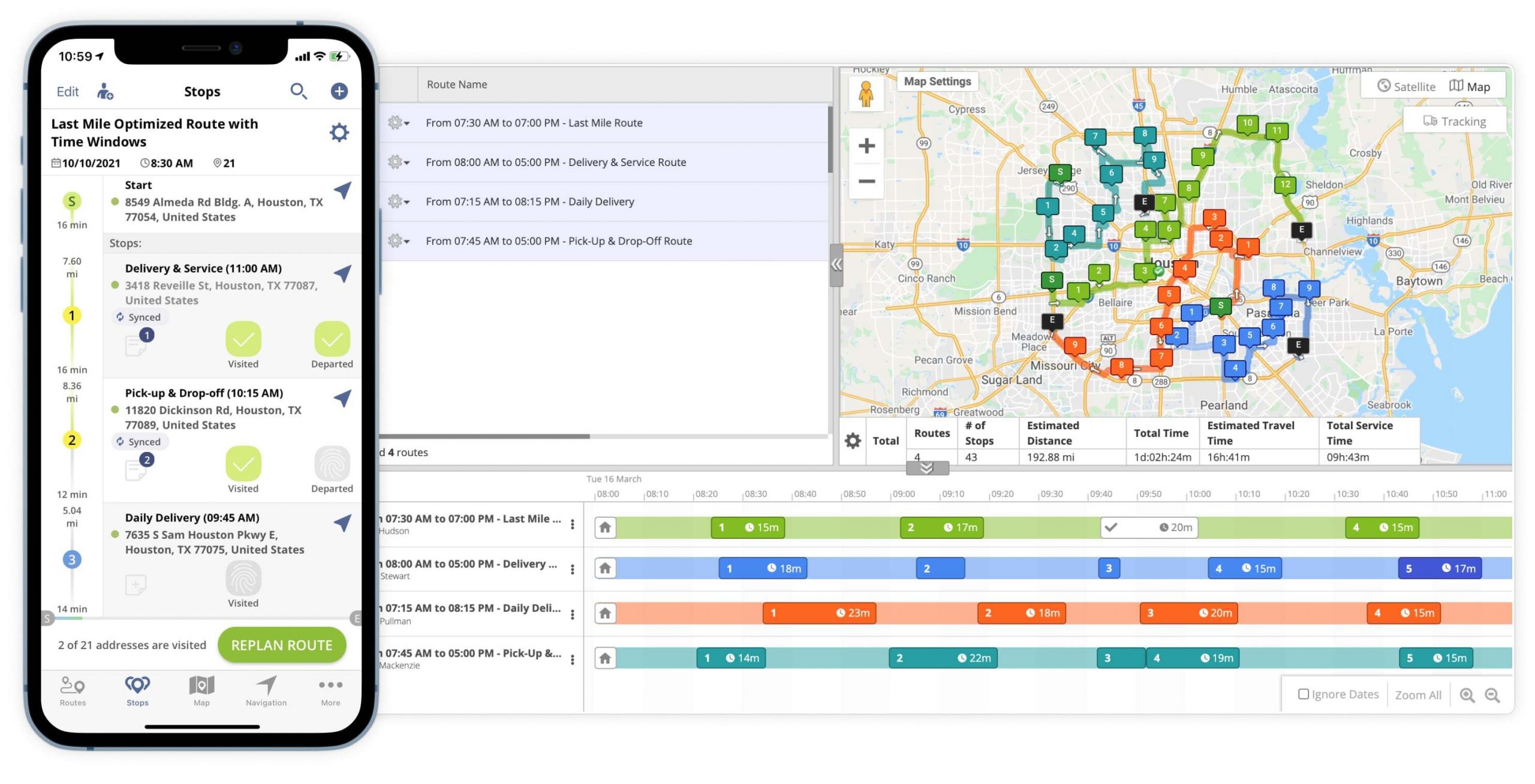 If you liked this request for proposal (RFP) post about Route4Me'srouting destination types, check out more Q&As!