What Is Route Optimization in 2023? Trends and Best Software
In an increasingly delivery-reliant world, route optimization differentiates mediocre delivery services from the best-in-class last mile carriers. Modern consumers want to use convenient and mobile-friendly tools to make product and service orders. Furthermore, customers expect fast and on-time delivery, delivery location selection tools, free shipping, and other benefits offered by such giants as Amazon, UPS, FedEx, etc.
Therefore, all last-mile businesses and carriers need to keep their competitive edge and use route optimization to:
Deliver more without additional drivers and vehicles
Optimize mobile workforce and fleet management
Equally distribute workload among delivery drivers, sales reps, field marketing reps, etc.
And a lot more!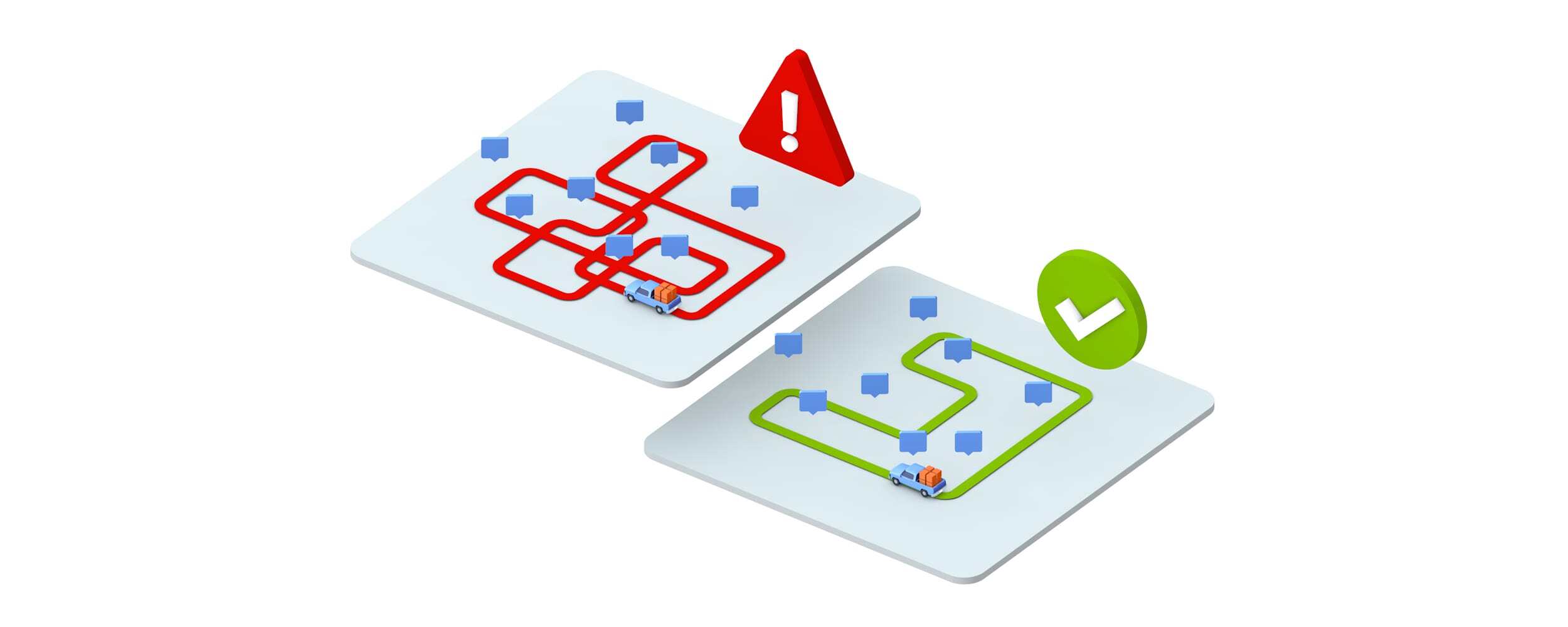 By reading this article, you will learn about what route optimization entails, what is the route optimization definition, how FedEx and UPS optimize their routes, and more.
Table of Contents
The Definition of Route Optimization
The definition of route optimization explains the process of determining the fastest route to visit multiple destinations in the most optimal sequence. However, route optimization is not only about calculating the fastest route with multiple stops – especially when it comes to delivery logistics businesses.
In this article, you can learn about the differences between route planning and route optimization, what dynamic routing is and what type of businesses need it, the most frequently asked questions about route optimization asked by Route4Me customers, and more. Plus, by reading further, you'll also discover multiple inspiring route optimization case studies and success stories as well as the easiest way to optimize routes for free.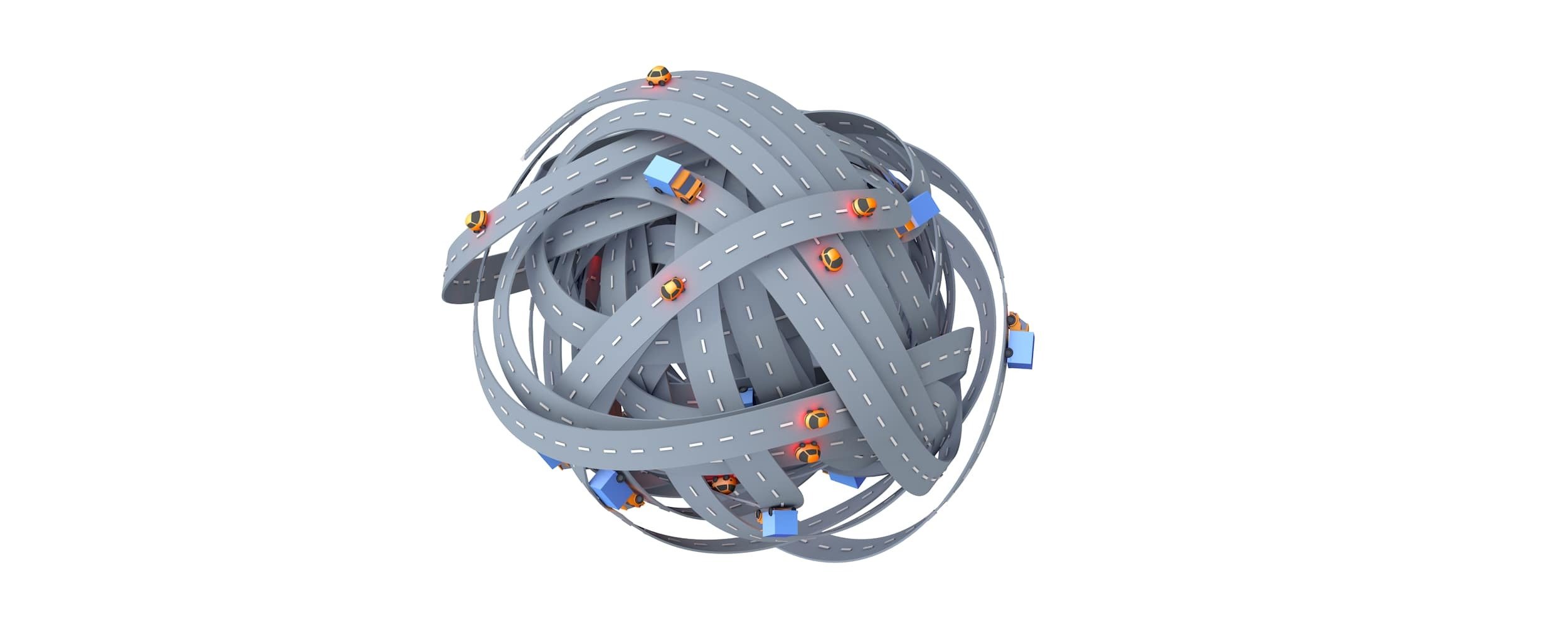 Route Planning vs Route Optimization
Route planning is the process of manually sequencing multiple addresses to create a route. In comparison, route optimization is the process of automatically computing the optimal address order and creating the fastest route possible.
Usually, logistics software designed for commercial use features both these processes, offering users the ability to plan and optimize routes in seconds. On the other hand, free route planning software solutions offer basic address mapping services without any route optimization tools or capabilities.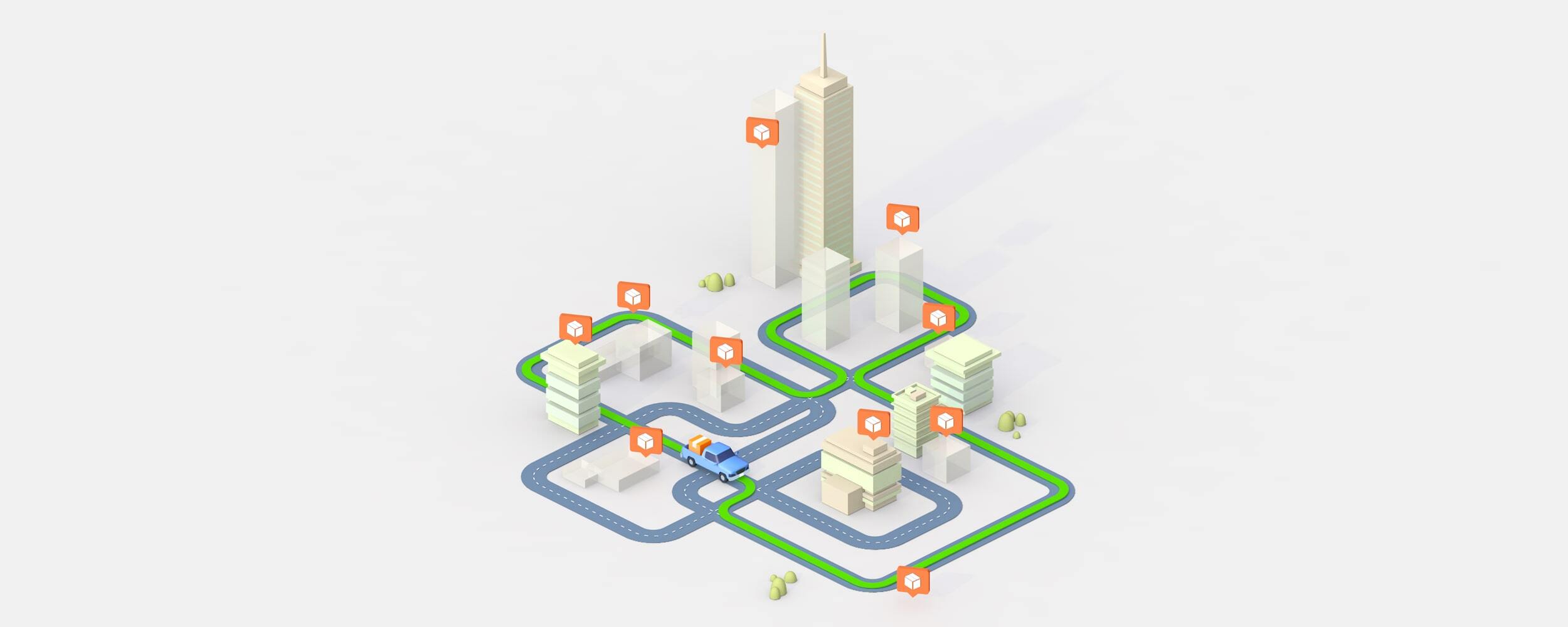 Consequently, last mile businesses and field-oriented organizations opt for route optimization software that can accommodate their logistics needs rather than resuming to a simple mapping service like the Google route planner or the Waze navigation app. For example, Route4Me's route optimizer solution gives fleet managers, dispatchers, and route planners the ability to input a set of business rules and customer variables and then automatically sequence destinations for the shortest driving directions and fast travel time between each destination.
Route Optimization Frequently Asked Questions
Below, our delivery route optimization experts collected and answered the most common route optimization FAQs about routing, scheduling, and optimization that our customers have asked over the course of the last decade.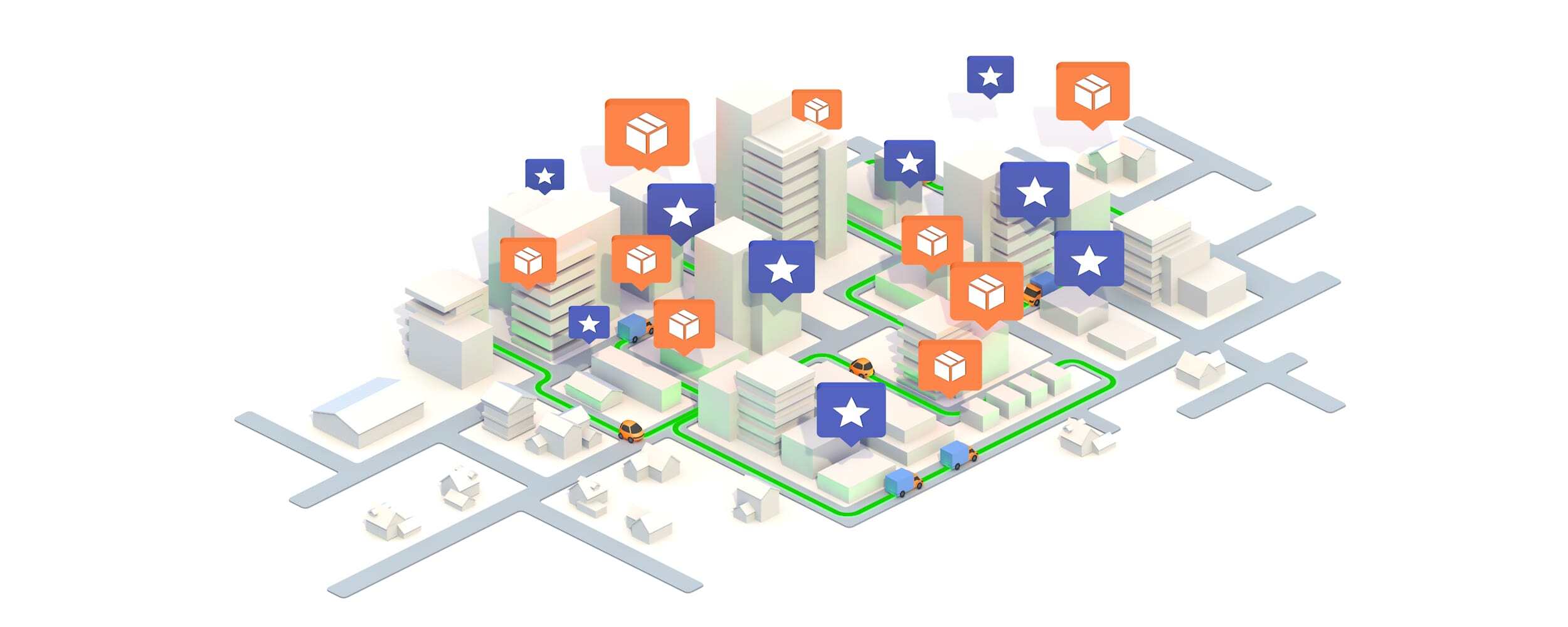 Route Optimization Examples and Case Studies
Now that you have a better idea of what route optimization is and how it works, it's time to discover real-life cases and business success stores. Read further to learn how real businesses managed to:
Frictionlessly implement new, delivery-focused operational models overnight
Maximize deliveries without investing in extra resources
Saved time and made more money
And more!
So, to better understand the impact optimized routes have on operational efficiency, read the following route optimization case studies.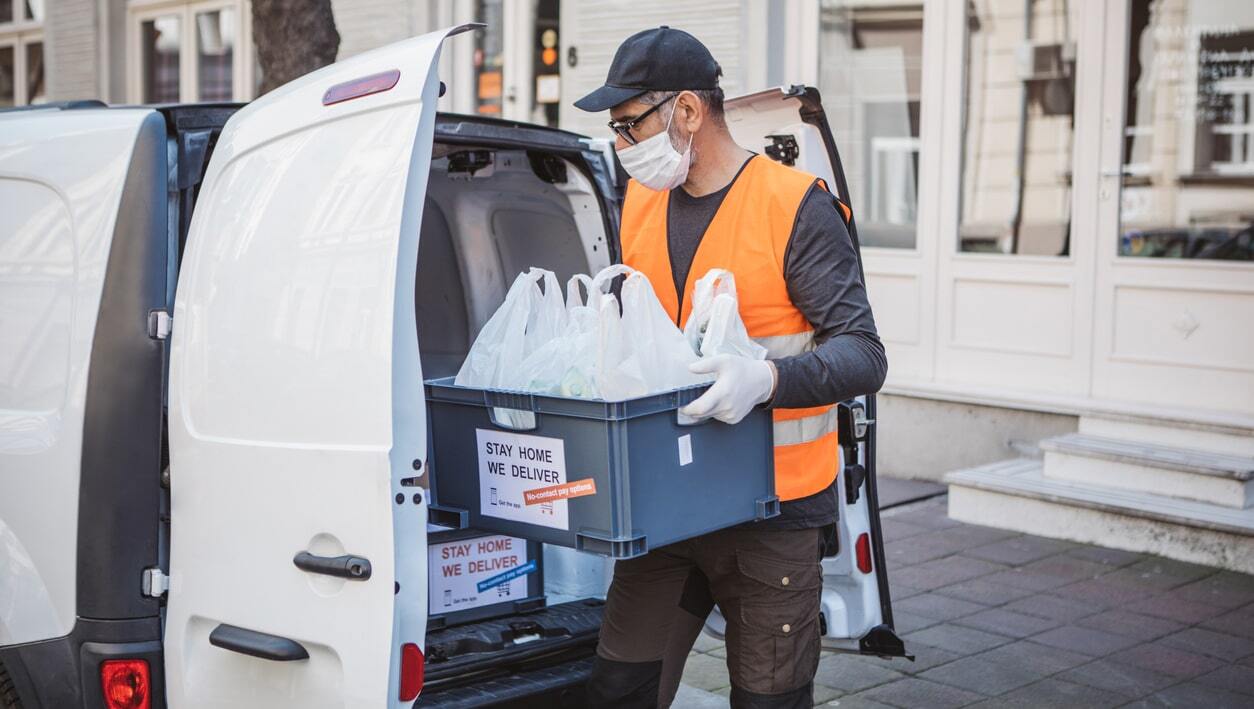 ENYP – Faster Food Delivery for the Vulnerable
ENYP provides fresh food to underprivileged individuals and families. Because of the COVID-19 outbreak, ENYP had to switch from a food collection service to a delivery-focused model and partnered up with Route4Me to improve their routing processes. Specifically, ENYP was struggling with minimizing time and travel-related expenses while trying to keep up with a 357% increase in demand for their delivery services.
Route4Me's route optimization software offered ENYP the means to quickly adapt to a new delivery-based operational model without investing in additional assets, staff, vehicles, etc.
"The Route4Me app has been invaluable in enabling us to plan our delivery routes to multiple addresses, and coordinating our teams and volunteers for deliveries."
Furthermore, Route4Me helped ENYP to:
"ensure time efficiency, minimizes our travel costs, and also helps us to ensure our staff and volunteers are time efficient in their hours supporting the project."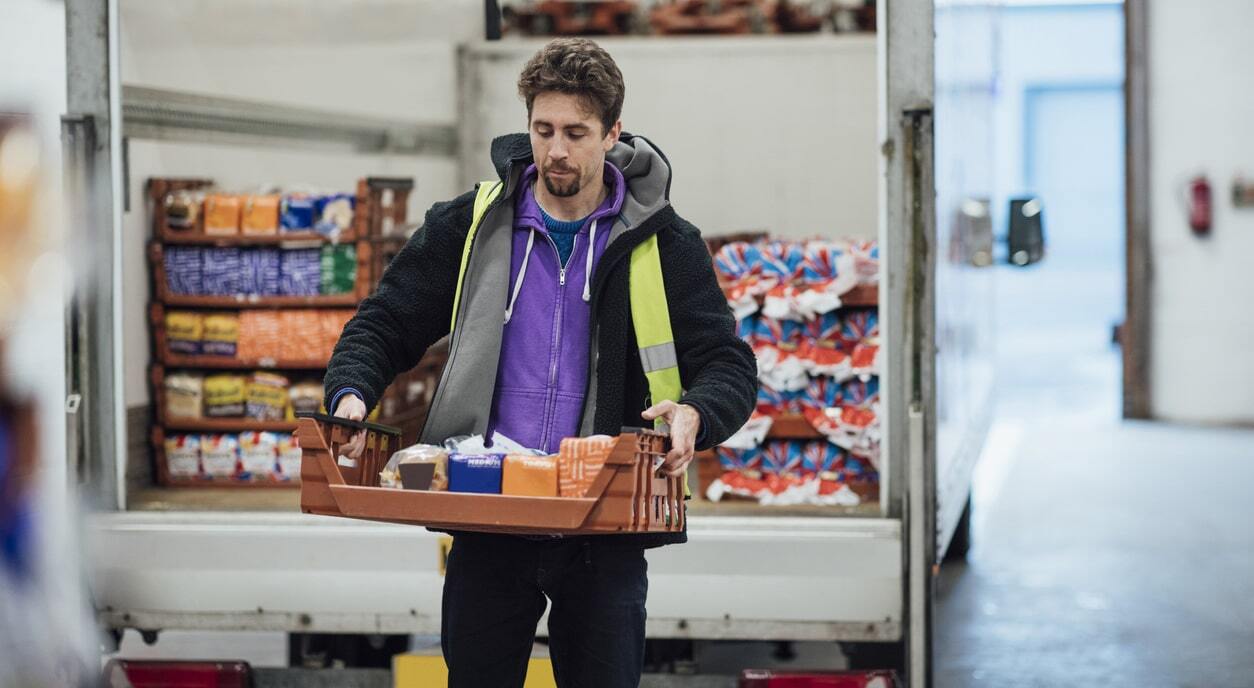 ACORx – More Medication Adherence Packaging (MAPS) Delivered to Those in Need
ACORx pharmacy helps people stay on track with their prescriptions by delivering pre-organized medications to over 100 patients in Western Pennsylvania daily. Since ACORx manages deliveries in house, they started looking for a method to minimize their operational expenses and improve fleet efficiency.
Consequently, ACORx started using Route4Me's route planning and optimization solutions to make their last mile processes more profitable and seamlessly switch to a contactless delivery model. As soon as they started to manage their logistics operation with Route4Me, ACORx  improved their last-mile delivery operations in terms of "time and expense savings."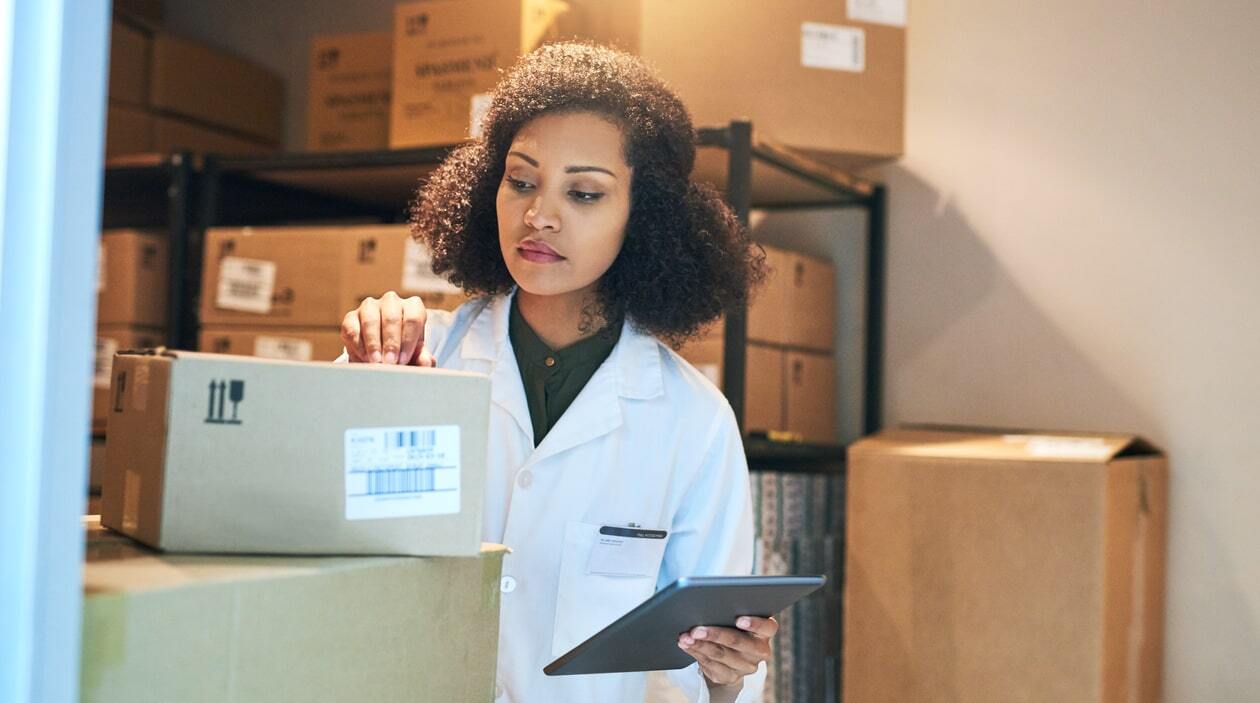 And as for the newly implemented contactless delivery service, ACORx made great use of Route4Me's iOS Route Planner and Android Route Planner apps. Particularly, the ACORx drivers found our route planner's electronic proof of delivery (ePOD) features especially convenient.
More Route Optimization Case Studies
But that's not all! Get inspired by other businesses' route optimization success stories, and discover how Route4Me helped other logistics intense organizations attain their operational goals. For example:
Route Optimization Software 2023
In 2023, competition is at its peak among last-mile carriers. Particularly, the COVID 19 pandemic opened new opportunities and raised new challenges for last mile businesses as the demand for home delivery went through the roof. As a result, to gain an edge over the competition, carriers are always on the lookout for the best route optimization software. And, if you want to join their search, read further to discover the most in-damnd route planners, route optimization apps, and driver apps available on today's market.

Onfleet Last Mile Delivery Software
Onfleet is a versatile delivery optimization software that features multiple tools for any business size activating in the last mile environment. Furthermore, the Onfleet web-based platform enables users to choose from multiple optimization options, dispatch routes, send delivery notifications to customers, and more.
Moreover, Onfleet provides driver-focused route planner apps that support navigation and other features necessary for successful, on-time deliveries. However, Onfleet's unidimensional last-mile focus limits its usability for other field-oriented industries, such as field marketing, field service, field sales, etc. Plus, Onfleet's route optimization solutions are billed per task, which means that as your customer base grows, so will your invoice. Check Onfleet alternative route planning software.
MapQuest Driving Directions and Maps
MapQuest is a popular free online web mapping service. Similar in supported features with Google Maps and HERE Technologies, MapQuest doesn't have what it takes to support a dynamic last mile business. Although the MapQuest trip planner supports basic route optimization capabilities and a few more route planning tools, its usefulness stops there.
Specifically, the MapQuest route planner doesn't allow users to plan routes with more than 26 stops. Thus, MapQuest would qualify as the best free route planner with multiple stops for personal use and non-commercial drivers, but it's not suitable for businesses. Read more about MapQuest alternative routing software.
MyRouteOnline Route Optimization Online Multi-Stop Planner
The MyRouteOnline route optimizer is available as a web-based routing software as well as a driver app. Furthermore, the MyRouteOnline route planner gives users the ability to plan routes with a maximum of 350 stops. Plus, the features supported by MyRouteOnline cover basic logistics needs, such as multi-stop route optimization, service times, optimization goals, etc.
In conclusion, given the route stop limitations per route and the insufficient optimization features, MyRouteOnline is suitable for small and medium-sized businesses. Discover a more flexible MyRouteOnline alternative route planner that can cater to the needs of businesses of any size.
OptimoRoute Delivery Routing and Field Service Scheduling
The OptimoRoute delivery planning and field service scheduling software supports multiple features, including:
Live driver tracking
Workforce management
Route analytics
Delivery scheduling
Order tracking
And more!
Moreover, OptimoRoute can be used across many industries, such as HVAC services, post and couriers, laundry and dry cleaning, retail and distribution, waste collection, pool maintenance, etc. Here's how to find a better OptimoRoute alternative delivery planning and scheduling software.
Routific Delivery Planning Software
The Routific route planner gives users the ability to manage their delivery business using multiple last mile specific tools, such as customer notifications, route dispatch, driver tracking, route optimization, etc. Additionally, Routific is available both as a web service and route planner app. Plus, the Routific mobile route planner app for delivery drivers supports ePOD collection.
Although it's a great tool for mapping local delivery routes, Routific might not be suitable for planning sales routes and field service trips. Moreover, Routific is suitable only for small and medium-sized fleets. For more features and routing flexibility, check out this Routific alternative delivery planning software.
Route4Me Last Mile Optimization Software
Route4Me's enterprise-grade route optimization software is today's most used routing service in the world, suitable for any business size. Furthermore, our route planning and optimization platform offers logistics intense businesses the support they need to plan, optimize, schedule, and dispatch their multi stop routes.
Deliver more with less
Use a wide range of customer variables
Maximize fleet profitability and use fewer vehicles to cover the same workload
Get more accurate estimates for how many vehicles and drivers are necessary to complete your deliveries
Improve their business's bottom line
And much more!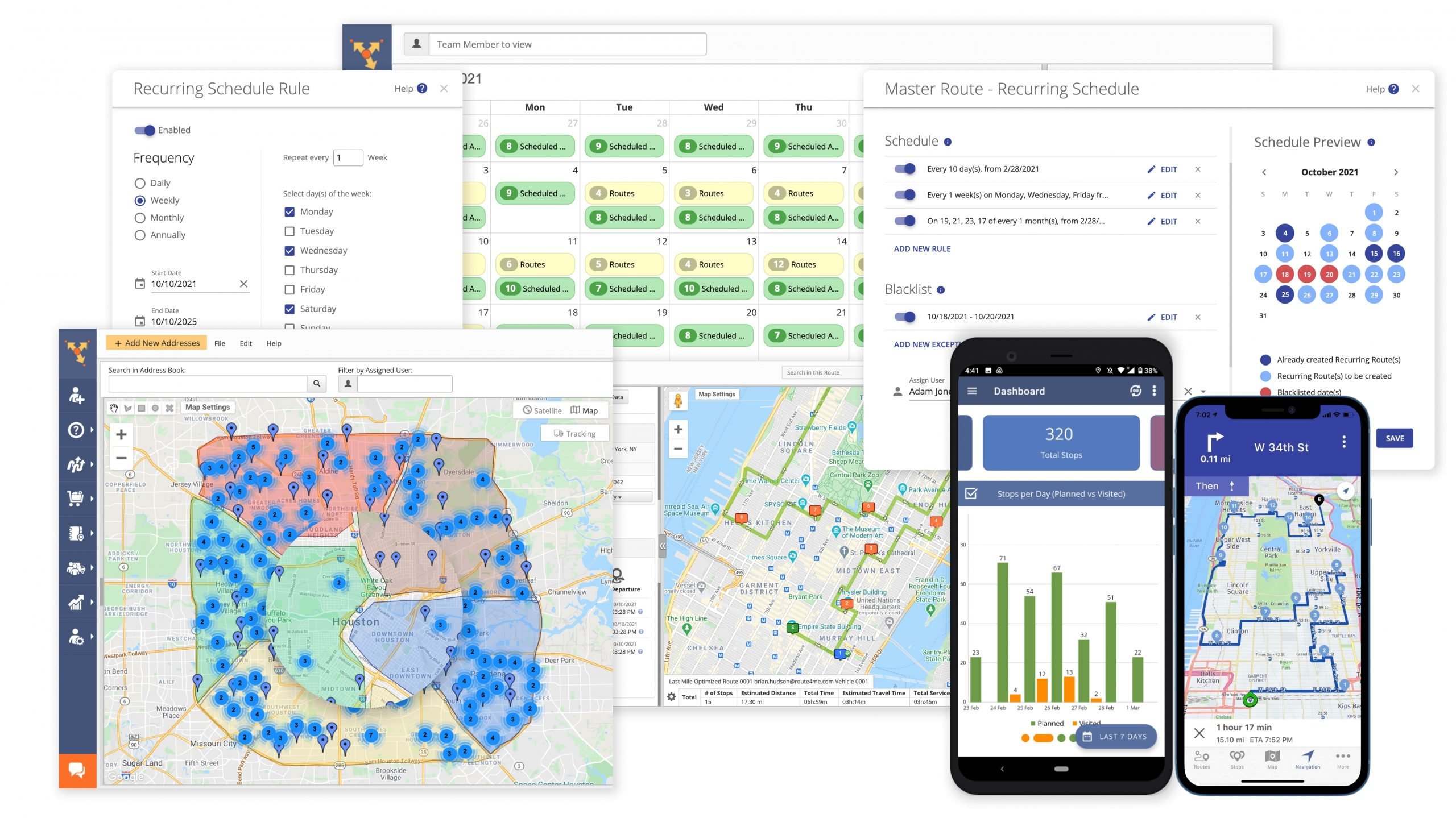 Moreover, Route4Me's Android Route Planner and iOS Route Planner mobile apps double as driver apps and mobile route management apps. Particularly, our apps provide flexible features for delivery drivers and field employees as well as dispatchers, route planners, and fleet managers. Specifically, the Route4Me Route Planner apps offer voice-guided, turn-by-turn navigation, route optimization, ePOD collection capabilities, and a lot more! Furthermore, on the web-enabled routing platform, Route4Me customers can:
Free Optimization Software Trial
Ready to give the best route optimization software in 2023 a try?
Route4Me offers new customers a free optimization software trial for a whole week. That means you can easily plan unlimited routes with your own routing data for 7 days without any charge. Moreover, you don't even need your credit card when signing up for the free trial.
So, are you ready to register for the best route planning software free trial?
Begin your free trial and discover how Route4Me can help you achieve a 300% increase in your operational efficiency.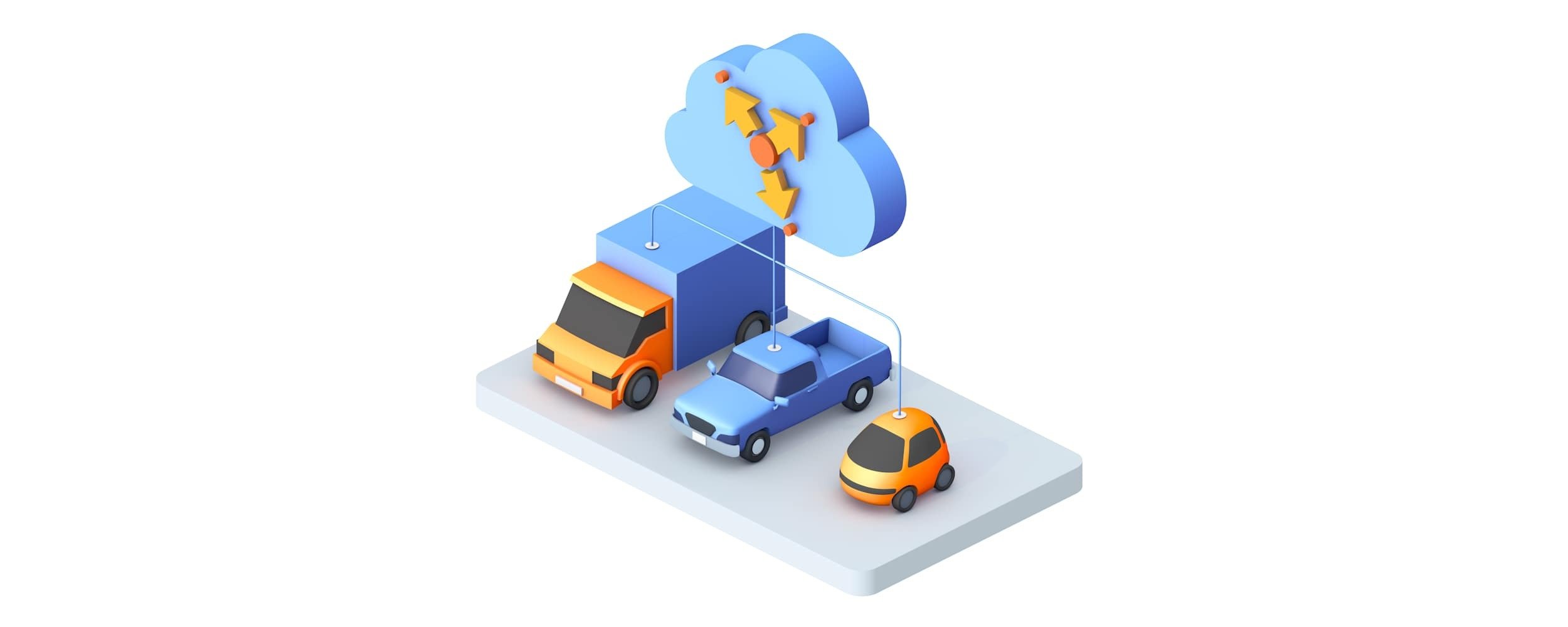 Disclaimer
All the trademarks, logos, and brand names on this page are for identification purposes only. We do not endorse these trademarks, logos, and brand names. All the trademarks, logos, and brand names are the property of their respective owners. If any of the trademarks, logos, and brand names are your property or the property of your company, and you would like us to remove them from our website, please contact us at [email protected] to submit your request.

Visit Route4Me's Marketplace to Check out Associated Modules: