Continuous Route Navigation and Single Stop Navigation – Android Route Planner
Route4Me's Android Route Planner is designed to make your routing operations as fast and flexible as possible, enabling you to plan, optimize, and navigate routes of any complexity using only your smartphone or tablet.
To ensure that you can navigate your optimized route as safely and efficiently as possible, Route4Me's Android app features in-app voice-guided navigation. Route4Me's in-app navigation considers multiple variables, such as traffic, vehicle type, etc., and generates the most optimal driving directions. Furthermore, the app also supports in-app voice-guided navigation for commercial vehicles.
For more convenience, you can easily switch between the Single Stop and Continuous Route Navigation modes. The Single Stop Navigation mode allows you to navigate from your current location to any selected route destination. The Continuous Route Navigation mode creates navigation directions for visiting all destinations on the route in the most optimal sequence.
To enable the preferred navigation mode on your Android Route Planner app, go to Settings from the navigation menu and select the preferred mode in the In-App Navigation Mode settings section.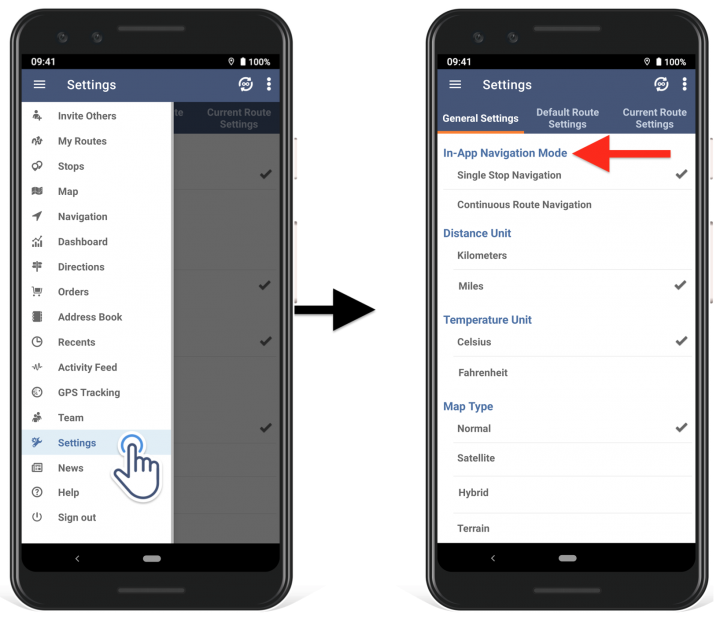 To navigate a route on your mobile Android Route Planner using the In-App Voice-Guided Navigation, open the preferred route, and tap on the arrow icon next to the route destination to which you want to navigate. Next, tap on Route4Me In-App Navigation when prompted to select the navigation app.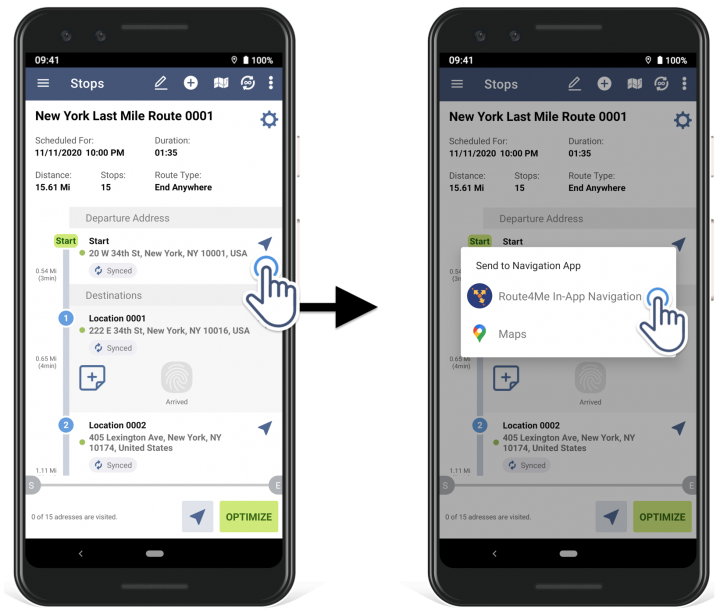 Single Stop Navigation
Single Stop Navigation generates the most efficient navigation directions from your current location to the selected route destination.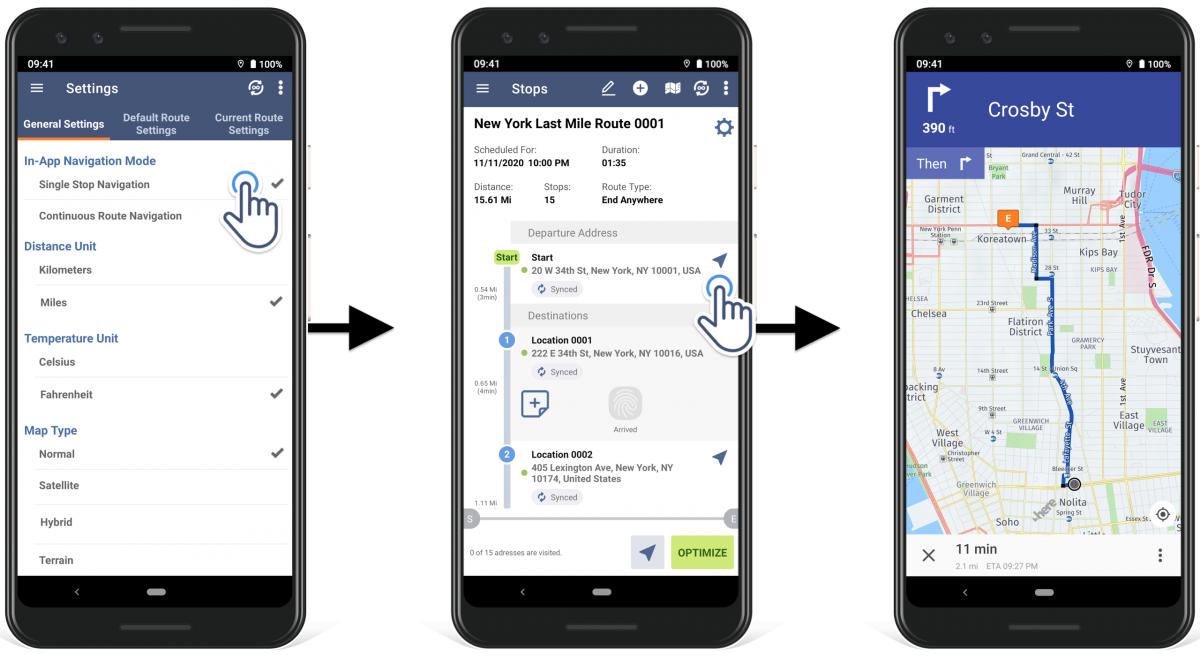 Continuous Route Navigation
Continuous Route Navigation generates the most optimal navigation directions and visitation sequence from your current location to the selected route destination and through all following destinations on the route. Furthermore, Continuous Route Navigation allows you to see the total navigation distance and the total navigation travel time for the entire route.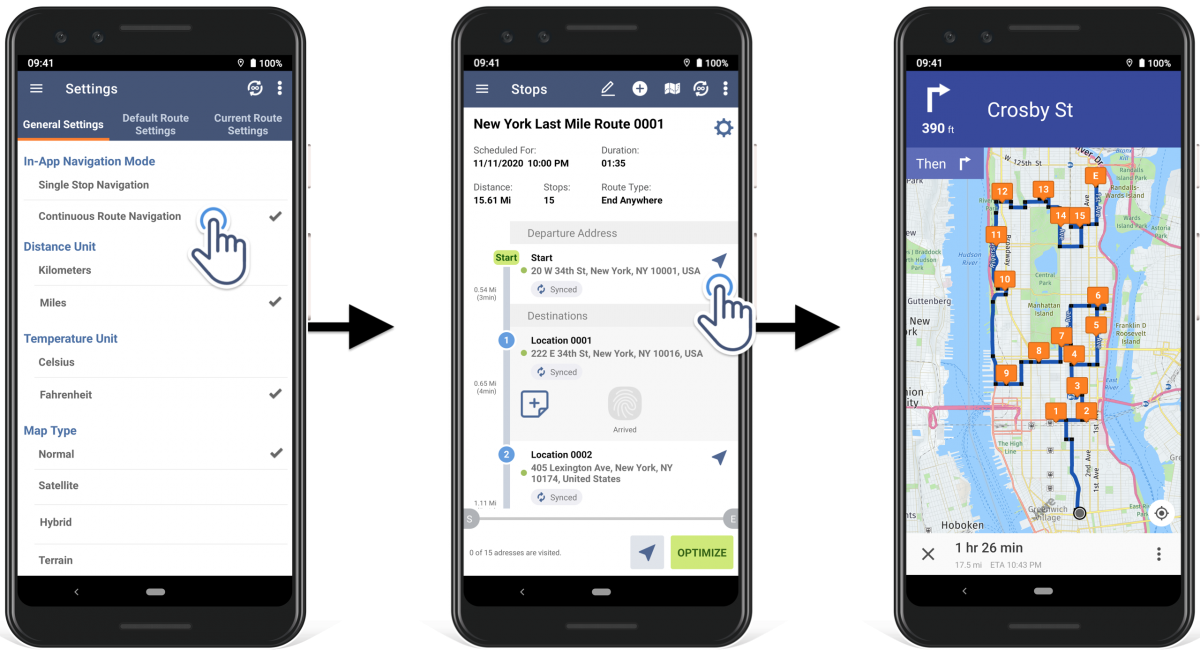 Visit Route4Me's Marketplace to Check out Associated Modules: