Use the iOS Route Planner Mobile Free Plan – NO Registration
Route4Me's iPhone Route Planner allows you to try out the app straight after installing it without the need to register an account right away. Using the app without registration helps you to get a quick feel of how the Route4Me optimization engine works and see how beneficial it can be for your business. Nevertheless, we encourage you to register a free account and try out dozens of additional features without any payments or attachments.
To use the app without registration, tap "Skip" on the main login screen.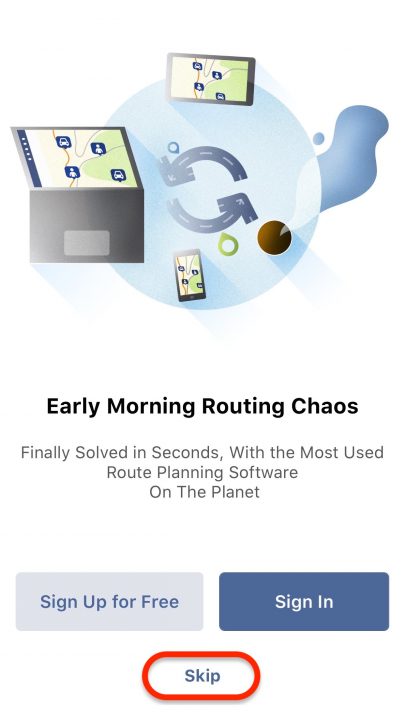 Next, tap "Confirm" when prompted.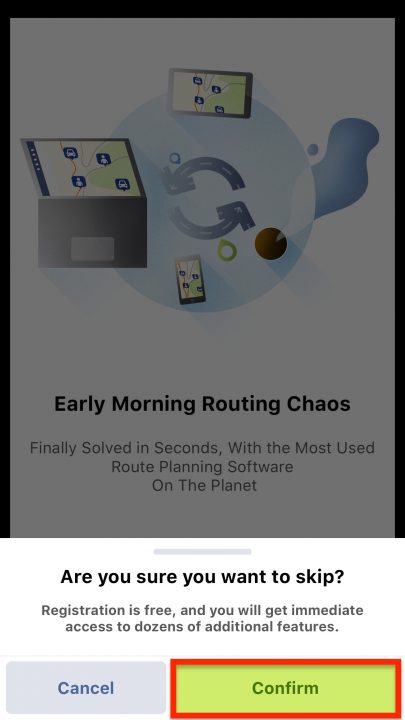 When using the app without registration, you get the "Mobile Free" plan that allows you to optimize up to 10 routes per month.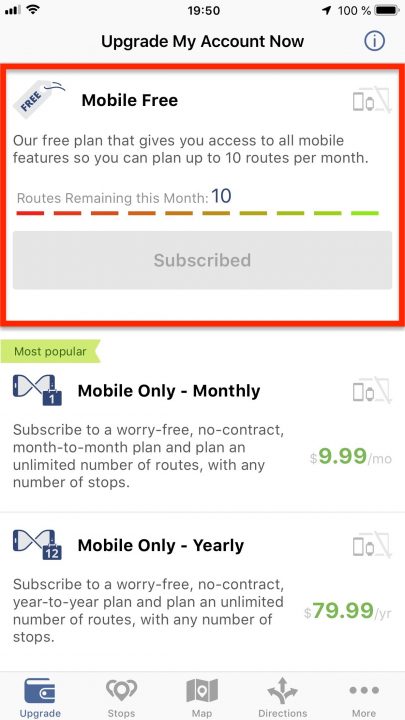 To plan a new route, first, go to "Stops" from the navigation menu at the bottom of the screen. Then, either tap "Set Your Departure Address" or the plus icon in the top right corner of the screen to add destinations to the route. You can learn how to plan a route when using the app with a paid subscription plan on this page.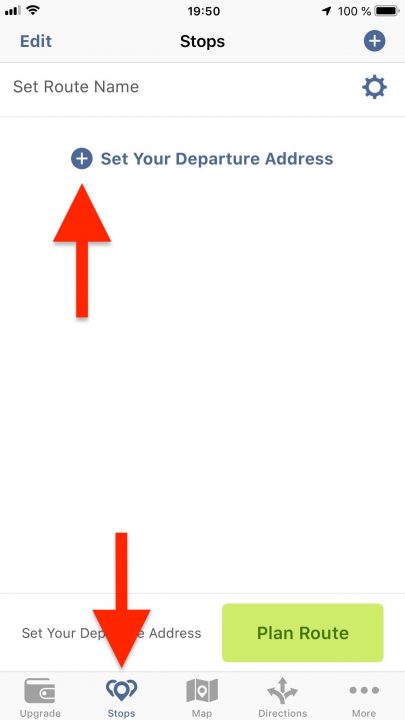 After that, select the preferred method for adding addresses to the route.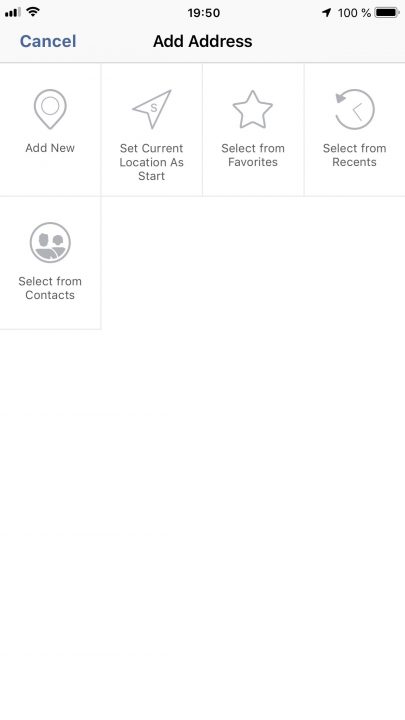 After adding addresses, tap on the corresponding button to plan and optimize the route.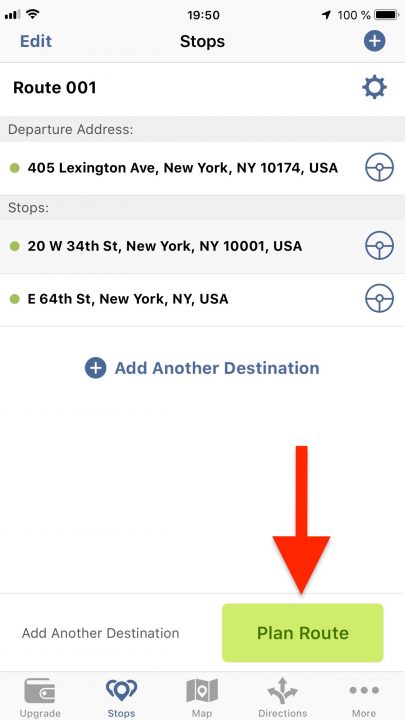 Once the route is planned, you can navigate it using third-party navigation apps, add notes to stops, view the route on the map, as well as edit it and add more destinations.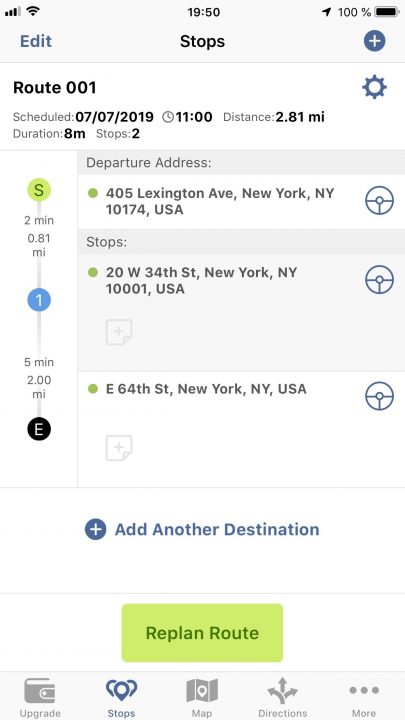 Instead of creating a different route, you can re-plan the existing one. To do so, delete stops or add new ones to the route and then tap on the "Replan Route" button respectively.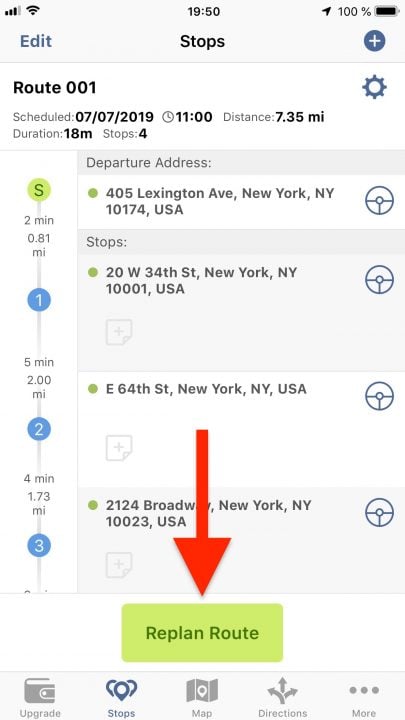 When using the "Mobile Free" subscription, one free route is deducted each time you re-optimize the route.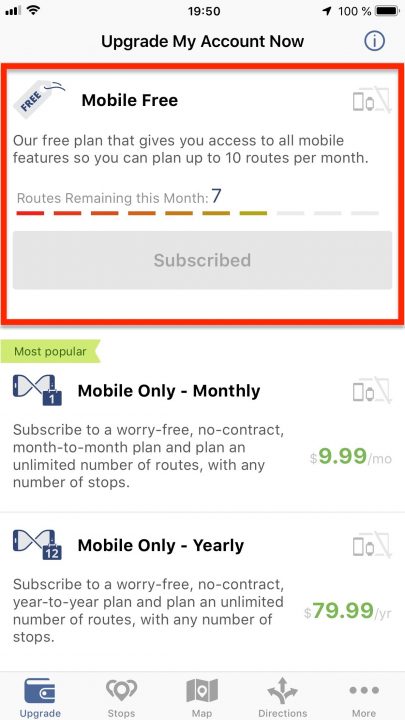 Once you use all free routes, we encourage you to register a free account or purchase an in-app subscription so that you can fully benefit from using the app.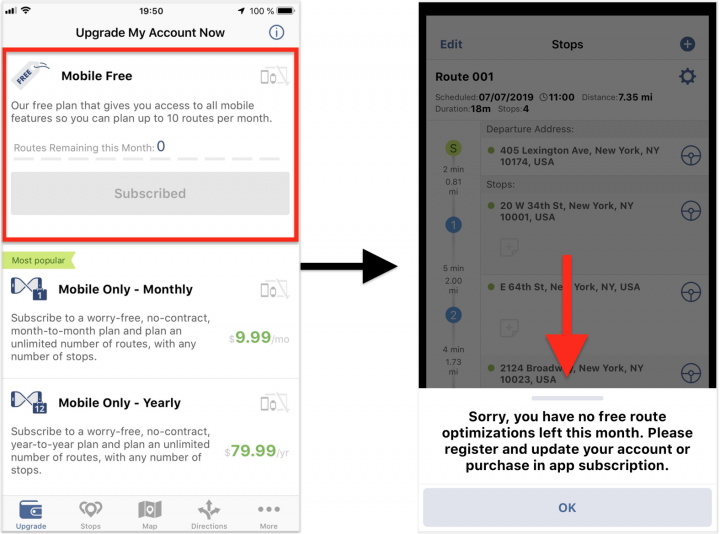 Visit Route4Me's Marketplace to Check out Associated Modules: