Set Up a Free Route4Me Account – iOS Route Planner
The main goal of the Route4Me's iPhone Route Planner is to make your routing activities more flexible and enable you to effortlessly plan, optimize and navigate complex routes on the go. After downloading the app, you can easily set up a new Route4Me account from your iPhone and start planning and optimizing your routes right away.
To register a new account using the Route4Me's iPhone app, first, tap "Sign Up for Free" on the main sign-in screen.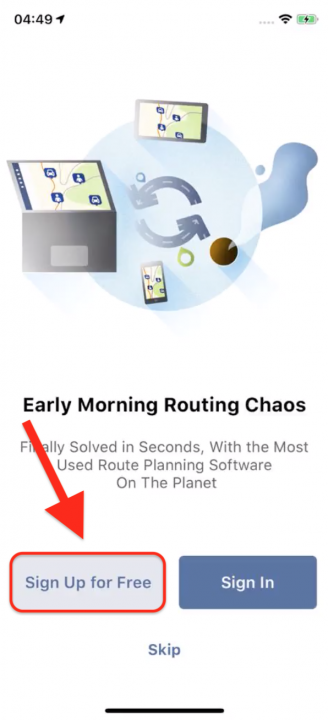 Next, tap "Your Industry" to select the field of your business activities.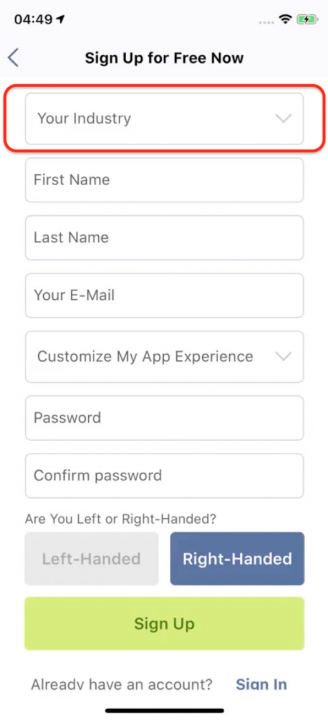 Then, select one of the available variants and tap "Done." In case the industry of your business is not included in the list, scroll to the bottom and select "Other."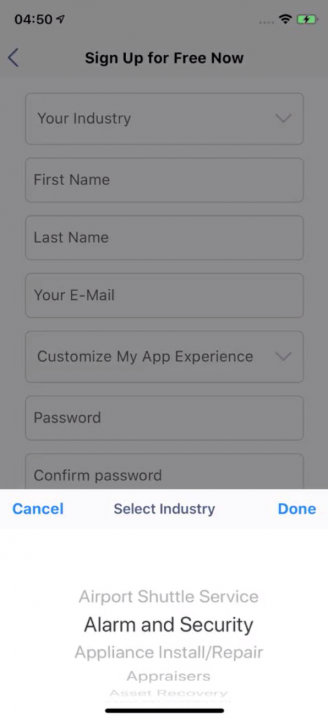 Next, fill out your first name, last name and the email address that you want to link to your new Route4Me account.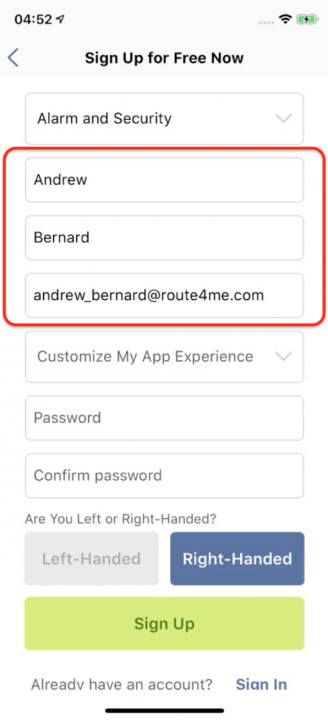 Tap "Customize My App Experience" to choose how you are planning to use the app.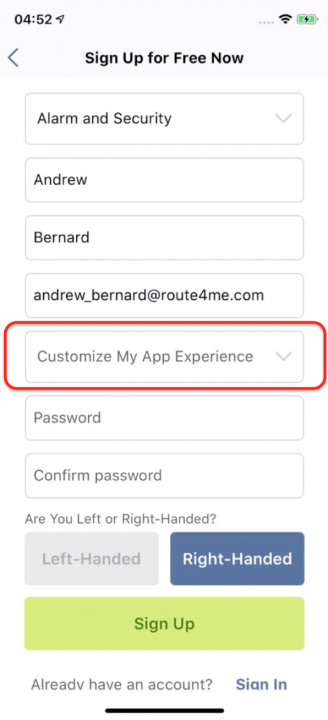 Then, select one of the suggested variants and tap "Done."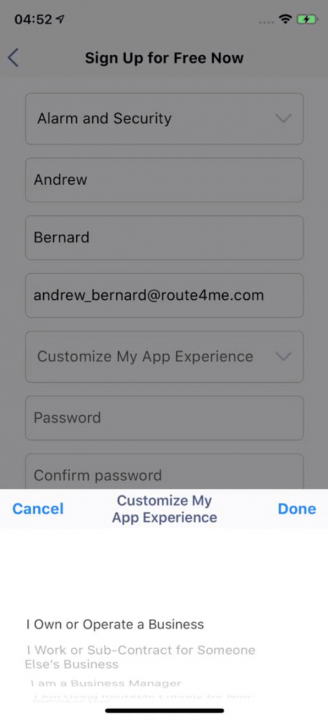 After that, create and confirm a password to your new Route4Me account in the corresponding fields.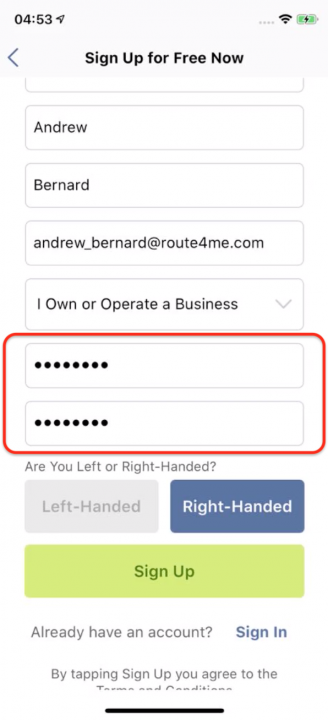 Finally, choose whether you want to adapt your app to the left-hand or right-hand usage. This is a unique feature that helps to make your route planning experience more comfortable.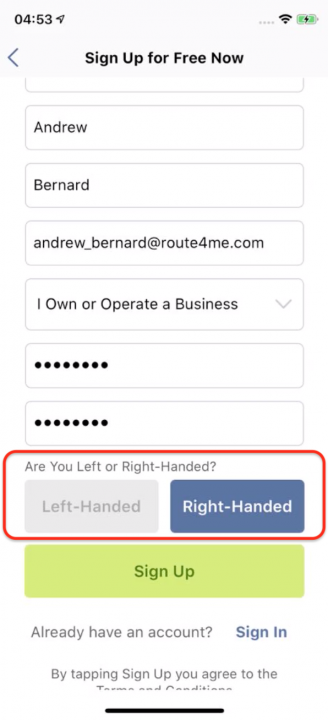 Once you fill out the information, tap "Sign Up" to register your new Route4Me account.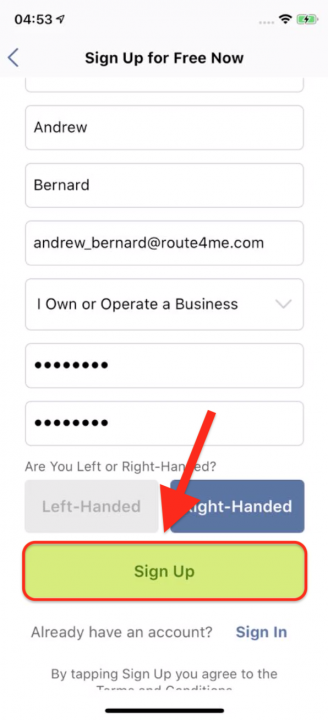 Route4Me will instantly create your new account and automatically sign you in. Upon the first sign-in, Route4Me's iPhone app provides comprehensive in-app tutorials for guiding you through the main features of the app.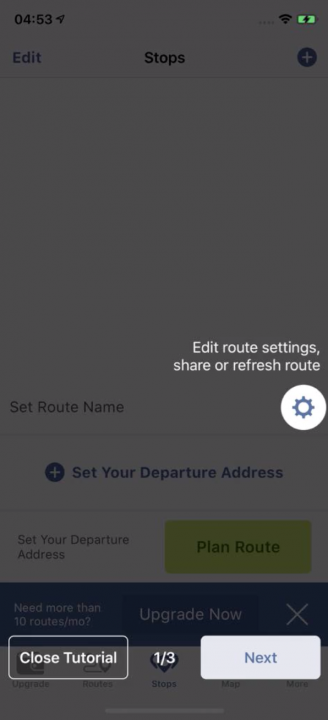 By default, when registering from your iPhone, you get the "Mobile Free" subscription plan. You can learn more about different subscription plans and their advantages here.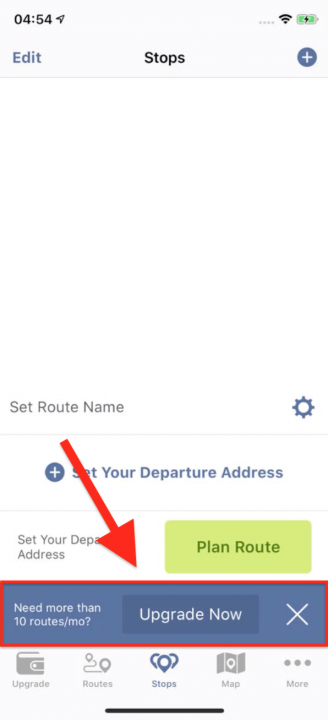 Visit Route4Me's Marketplace to Check out Associated Modules: