Pick Addresses on Map and Save to Address Book – Android Route Planner
Route4Me's Address Book is a centralized database of all contacts and addresses that are stored on your Route4Me account. With the Route4Me Android Route Planner app, you can effortlessly map addresses by dropping pins on the interactive map and then add the addresses to your Address Book as contacts. Adding contacts from the Address Book Map enables you to get a visual understanding of your routing patterns and spatial representation of your customers' locations. All contacts added to your Address Book from the map can be instantly synchronized across all associated computer and mobile devices.
To use the map for adding contacts to your Address Book, first, go to Address Book from the navigation menu.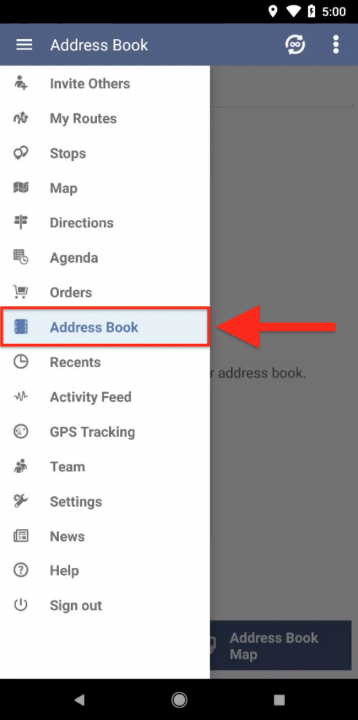 Next, tap on the Address Book Map button.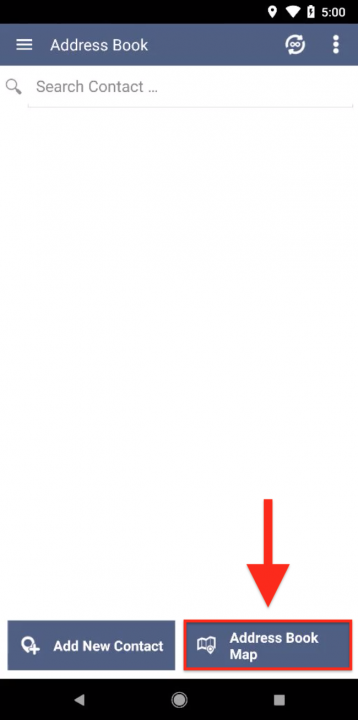 On the interactive map, tap and hold on any spot that you want to add to your Address Book as a contact. When you pick a spot on the map, the app adds the nearest valid address located next to the corresponding spot.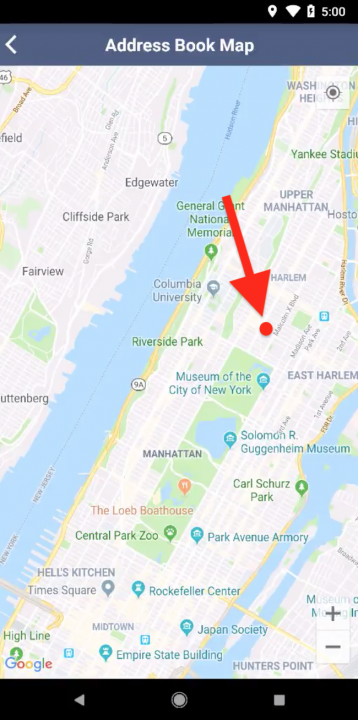 You can also pick an address of a particular location. To do so, first, tap and hold on any location that you want to save as a contact.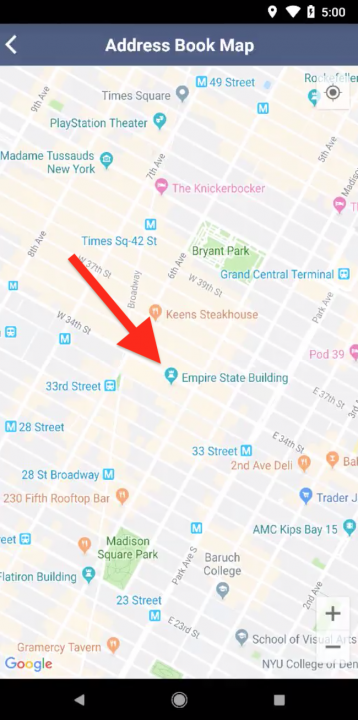 Next, check the address you are adding in the corresponding window and then tap OK to save it.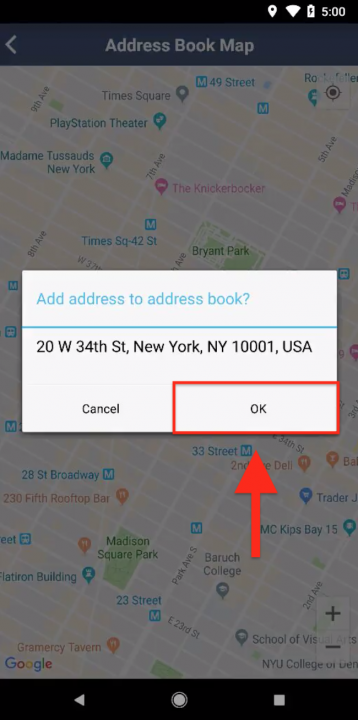 After that, fill out the corresponding fields with the contact information that you want to associate with the address. With Route4Me, you can also create Address Book groups to filter all your addresses and contacts right on the map.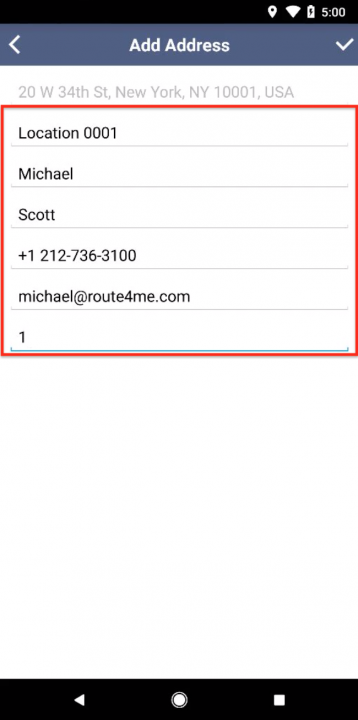 After filling out the contact information, tap on the checkmark icon in the top right corner of the screen to save the corresponding address to your Address Book.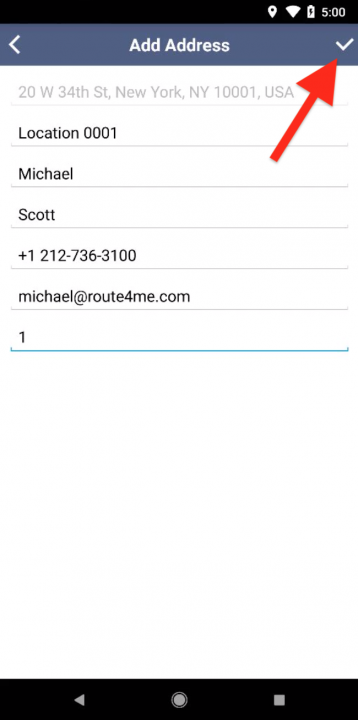 Once the address is saved to your Address Book, you can view it on the Address Book Map.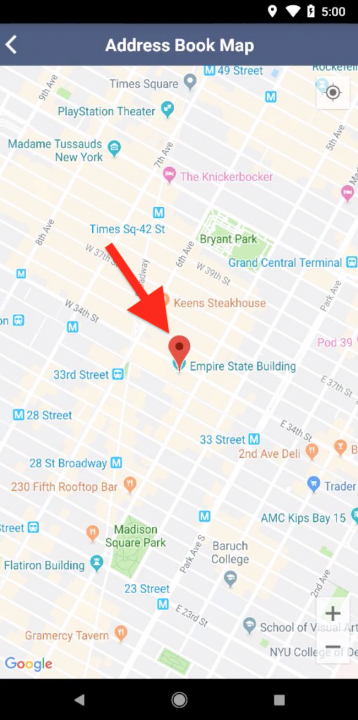 All contacts added from the Address Book Map can be found in your Address Book where you can manage, modify, and use them for planning routes.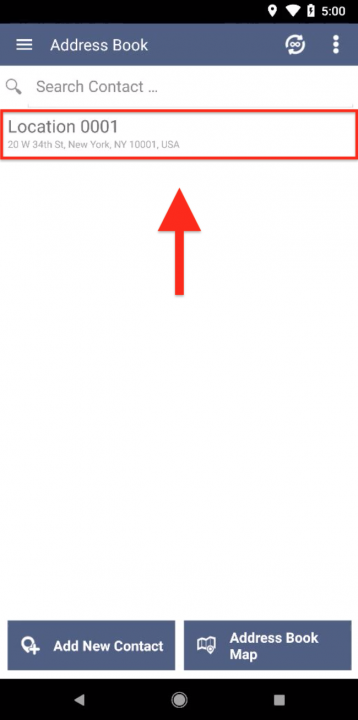 Visit Route4Me's Marketplace to Check out Associated Modules: