Track Users' GPS Location on Android Route Planner App
Route4Me's Android Route Planner enables you to effortlessly manage your entire mobile workforce on the go and make sure that you always delegate the right tasks to the right people. With Route4Me's Route Planner app, you can create a well-structured and easily-manageable network of users that can have different roles and responsibilities based on the corresponding account-level permissions (learn more). Moreover, with Route4Me's precise GPS tracking and instant data synchronization, you can Android track location of your entire team in near real-time, as well as view the tracking history for each user with timestamps and driving speed.
Android Track Location
To track the current location of your team members and view their tracking history, go to "GPS Tracking" from the navigation menu. After that, you can use the map to Android track location of all users associated with your Route4Me account in near real-time. Each team member is displayed on the map as an icon with the corresponding initials.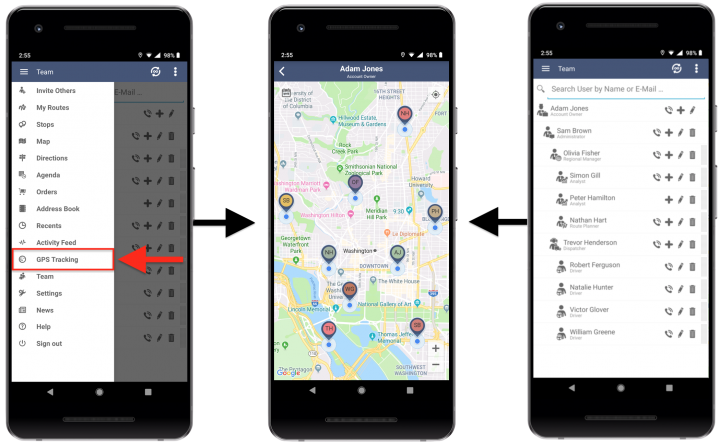 To track the location of a particular user in near real-time or view this user's tracking history, tap on the icon of this user on the "GPS Tracking" map.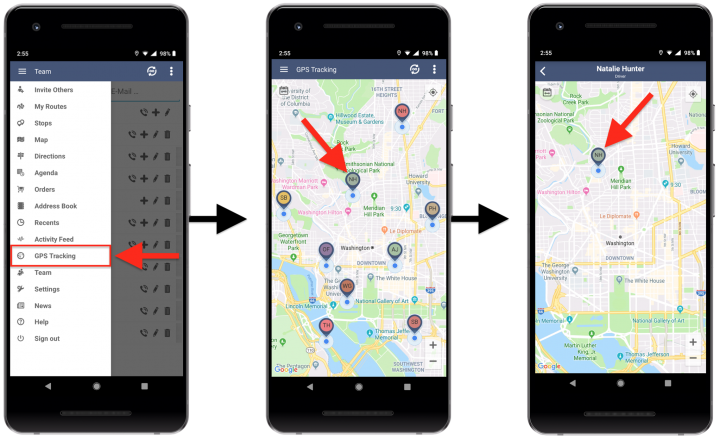 Alternatively, go to "Team" from the navigation menu and then tap to open the user that you want to check. After that, the current location of the selected user will be displayed on the map accordingly.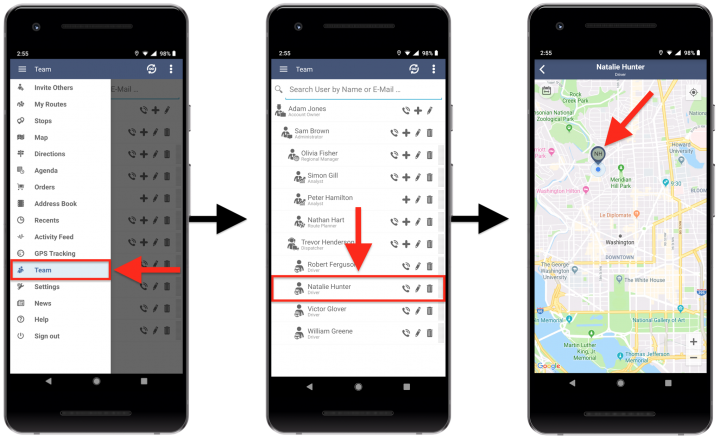 Android Track Location History
To view the user's Android track location history, tap on the calendar icon in the top left corner of the map and then select from the list the time interval for which you want to view all available tracking history of the user. After that, the map will display all roads that were driven by the user (as driving lines) for the selected time interval. The dots that connect driving lines show where the GPS signal was synchronized between the user's mobile device and Route4Me's servers.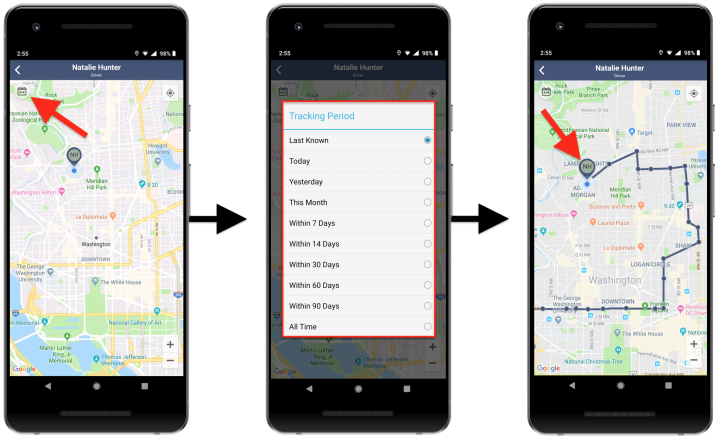 You can tap on any preferred synchronization spot to check the time and date, as well as the driving speed of the user when the corresponding synchronization spot was created.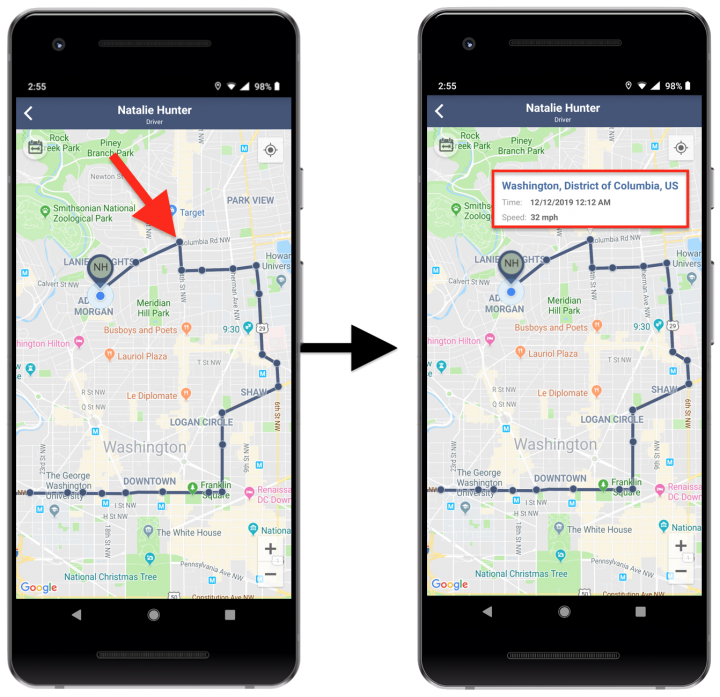 Visit Route4Me's Marketplace to Check out Associated Modules: