What Is Route Management?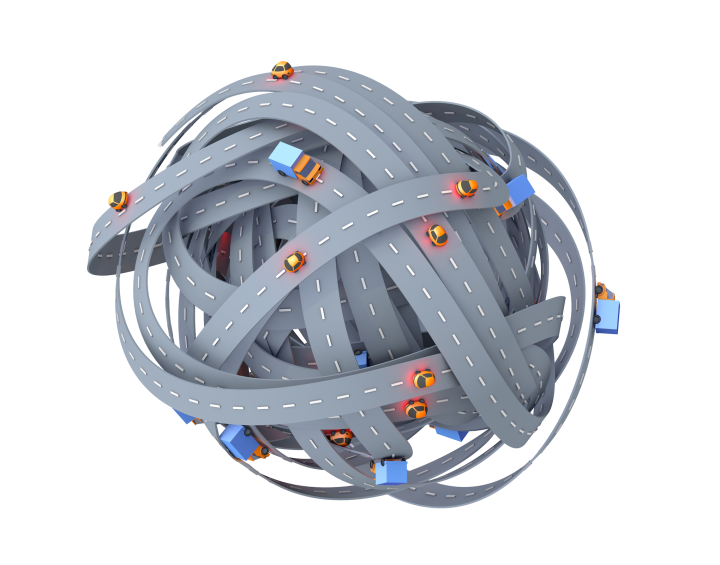 Table of Contents
Route Management is about the most efficient way to plan, dispatch, track, and audit last-mile routes. Route management is also referred to as route optimization, route planning, delivery routing, last mile optimization, etc. Its objectives are usually achieved with the help of delivery route planners or route optimization software solutions that can create the fastest and most cost-effective routes in seconds.
Route Management Best Practices
For most modern last mile businesses, route management includes multiple stages, and each stage is streamlined within its operating scope. Best routing management practices include route planning, scheduling, dispatching, navigation, tracking, and audit or analysis. These processes can be leveraged with the help of digital tools, such as a delivery route planner, route optimization software, or route management software. Routing management best practices involve:
Split your delivery workload evenly among your drivers
Track driver performance and route progress
Monitor driving behavior and remediate speeding and other dangerous actions
Minimize accident risk by avoiding U-turns and left turns
Account for the delivery time windows provided by each customer
Reduce idling time between stops
Cut operating expenses and improve fleet efficiency
Prevent unauthorized personal use of the company's assets
Ensure that you're using your fleet resources at their full capacity
What Is Route Management Software?
Route Management Software – similar to Route Optimization Software and delivery route planners – is a tool that can automatically solve the Vehicle Routing Problem (VRP) as well as the Travelling Salesman Problem (TSP) by using advanced computing algorithms. It's designed to help fleet managers create the fastest and most cost-effective routes in minutes instead of hours. Once implemented, it enables businesses to maximize efficiency, reduce costs, improve vehicle utilization, and more.
What Are the Benefits of Route Management Software?
The benefits of using a delivery route planner or route management software include:
Fast Route Planning: Create and dispatch your routes in a couple of minutes
Fleet and Team Optimization: Make the most of your workforce and fleet resources
Operating Costs: Reduce fuel and payroll expenses
Performance Boost: Navigate the most time-efficient and cost-effective routes
Customer Satisfaction: Reduce late deliveries and increase customer loyalty
Infrastructure Visibility: Keep track of the necessary maintenance services for your vehicles
Who Can Benefit from Route Management Software?
Route management software and delivery route planners are designed for any business that runs field service activities, offers delivery, pick-up, or home services, and owns its own fleet. This solution computes through millions of possible routing scenarios to find the most efficient routes. Routing management software will benefit everyone within a company, from business owners and fleet managers to drivers and dispatchers. Some of the businesses that can put routing management software to good use include:
Restaurants that offer food delivery and catering services
Courier companies
Medical equipment installation firms
API software providers
Housekeeping services
Cable or satellite installation
Waste collection
And a lot more
Visit Route4Me's Marketplace to Check out Associated Modules: