What Is GPS Tracking?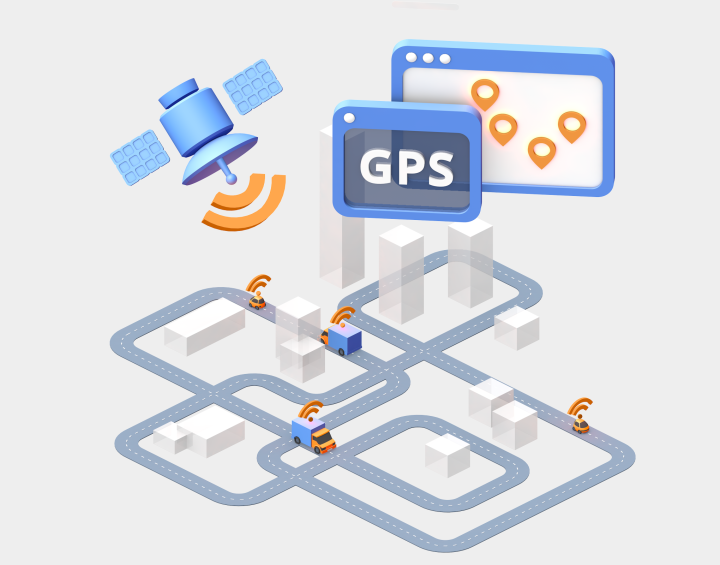 GPS tracking is the process of monitoring the geographical position of an object or person. GPS stands for Global Positioning System and uses the satellites orbiting the Earth to determine the precise coordinates of a GPS receiver.
GPS tracking is utilized for commercial purposes by companies engaged in last mile delivery and other logistics processes.
Table of Contents
GPS Tracking Devices
GPS tracking or geotracking devices are used to monitor the geographical location of an object or person. In the case of fleet management, GPS tracking devices have multiple applications, enabling fleet managers to:
Monitor fleet resources' geographical position in near real-time
Assure that drivers don't take unauthorized breaks, drive aggressively, or slack off
Prevent fuel card fraud and abusive usage of company property
Identify and remediate dangerous driving behaviors
5 Benefits of GPS Tracking Devices for Fleet Management
Here are the five most relevant benefits of using GPS tracking devices to help you manage your fleet:
Improve your drivers' safety: See when your drivers are speeding and remediate the problem right away.
Increase productivity and track progress: See how far on their route your drivers are and identify unplanned downtime and unauthorized stops.
Reduce operational costs: Access the stored data from your GPS devices and identify which vehicles need to be scheduled for maintenance revisions based on their mileage.
Prevent fraud: See exactly how much fuel your vehicles are consuming and which employees use the company's fuel card and fleet resources for personal trips.
Visit Route4Me's Marketplace to Check out Associated Modules: