Invite Users to Join Route4Me – Android Route Planner App
Route4Me is continuously working on improving your route planning and route optimization experience. Help us to advance the quality of your planned routes by inviting your delivery drivers, field sales reps, field sales technicians, dispatchers, and business associates to Route4Me. To send an invitation using your route planning app for Android, first, tap on the three dots icon in the top right corner of the screen, and then select Share App.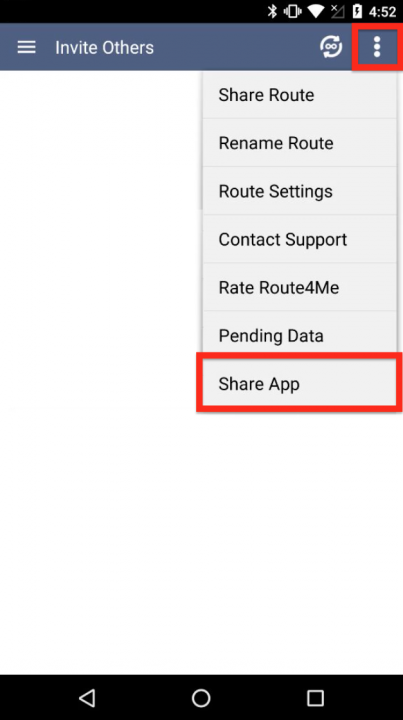 When prompted, tap Continue.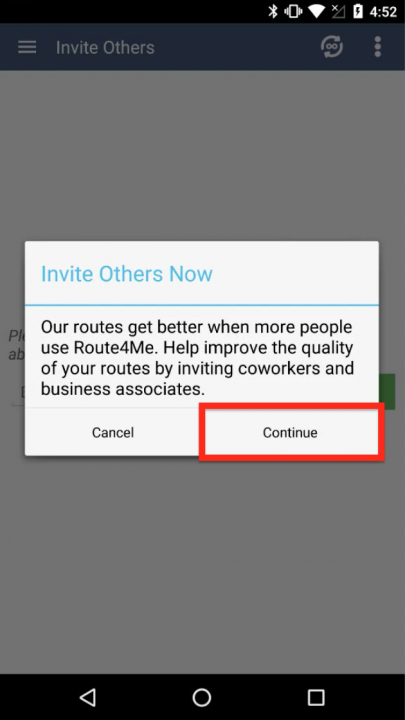 Then, select one of the apps on your Android device that you want to use for inviting your coworkers or business associates to Route4Me. Once you select the app, follow further instructions from the selected app respectively.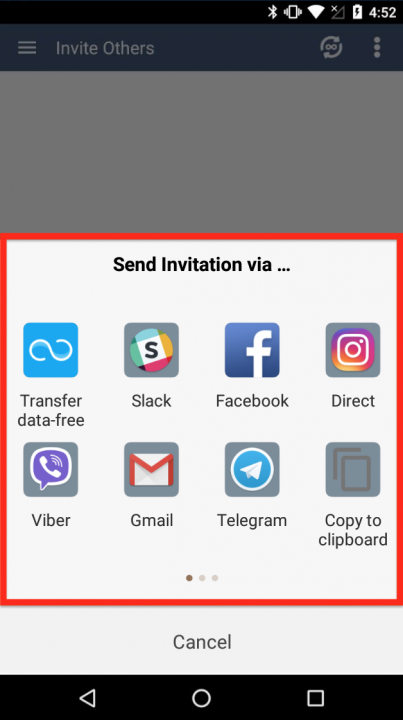 Alternatively, you can create a list of the people you want to invite to use the Route4Me route planning app for Android and send multiple invitations at once. To do so, first, go to Invite Others from the navigation menu.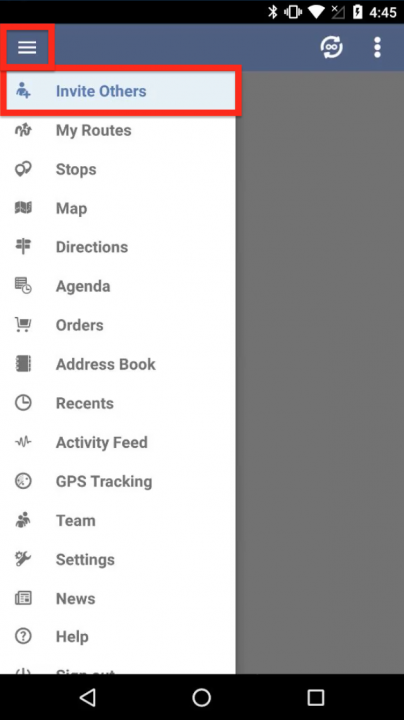 Then, type the email address of the person you want to invite into the corresponding field and tap Add.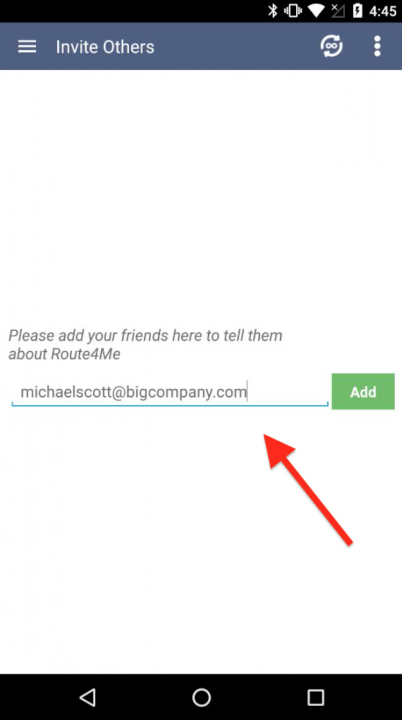 If you want to invite multiple people, keep adding their email addresses to the list respectively.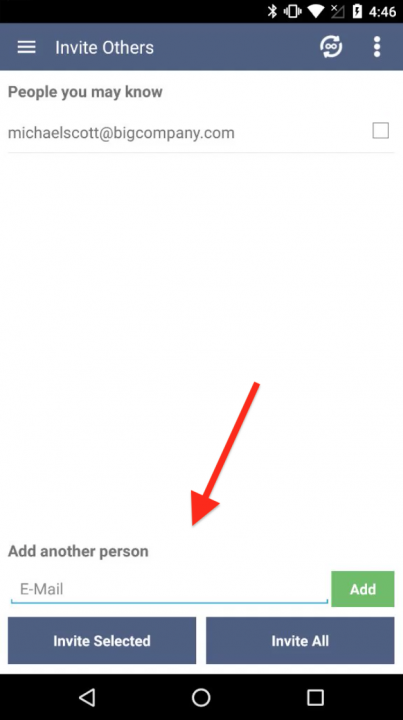 Once the list of the people you want to invite to Route4Me is complete:
Select one or multiple email addresses from the list by checking the corresponding boxes and tap Invite Selected;
Tap Invite All to send an invitation to all email addresses on the list.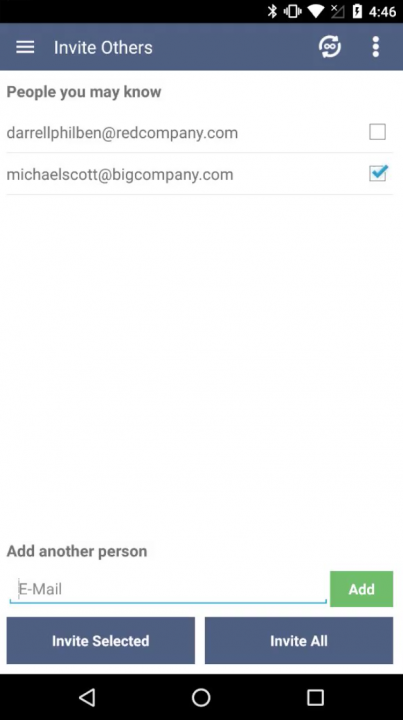 An invitation contains a brief description of Route4Me and registration links for Web, Android, and iOS platforms.