Software Advice Route Planning Software Reviews on Route4Me
Software Advice (softwareadvice.com) is an online Business Software Review platform that provides advisory and user reviews services to diverse businesses in more than 300 different business software categories. Software Advice has already helped more than 700k buyers to find the best software for their unique business needs in such markets as CRM, HR, Business Intelligence, and many more. On the Software Advice website, buyers can browse through industry-specific software categories, learn about the pricing of different solutions, check out the features offered by various vendors, read the reviews left by real users, and compare multiple software providers side-to-side.
Route4Me on Software Advice and Other Business Software Review Websites
Being one of the most downloaded and used last mile optimization platforms in the world, Route4Me is featured on the majority of the most popular software review websites. In addition to Software Advice, Route4Me is also featured on such software reviews platforms as G2 Business Software and Services Reviews, Top Software at Capterra, and other third-party platforms that allow you to choose the right software.
In the Route4Me Software Advice profile, you can learn more about Route4Me from the feedback left by real users that have used Route4Me within their business environment. Furthermore,  Software Advice also allows you to compare Route4Me with other route planners, various types of routing and logistics optimization software, route planning platforms, etc.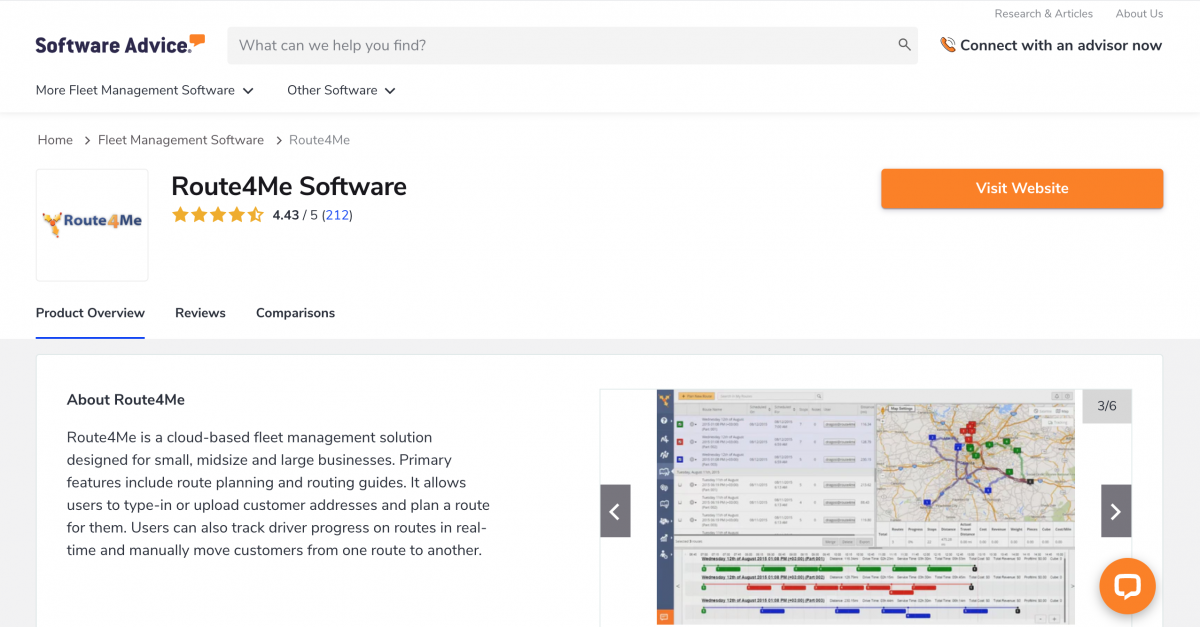 Popular Guides Featuring Route4Me
Route4Me is more flexible than most routing and logistics optimization platforms in the market, supporting and offering a diverse range of optimization features and custom solutions. Thus, in the Popular Guides Featuring Route4Me Software Advice section, you can check out the following Software Advice business software categories that feature Route4Me:

One of the most reliable and relevant sources of information on how useful and effective any business software can be is the feedback and reviews left by real buyers and users that have actually implemented this software within their organizations. On the Route4Me Reviews page or in the Reviews tab of the Route4Me Software Advice profile, you can find the reviews and feedback left by Route4Me's real users.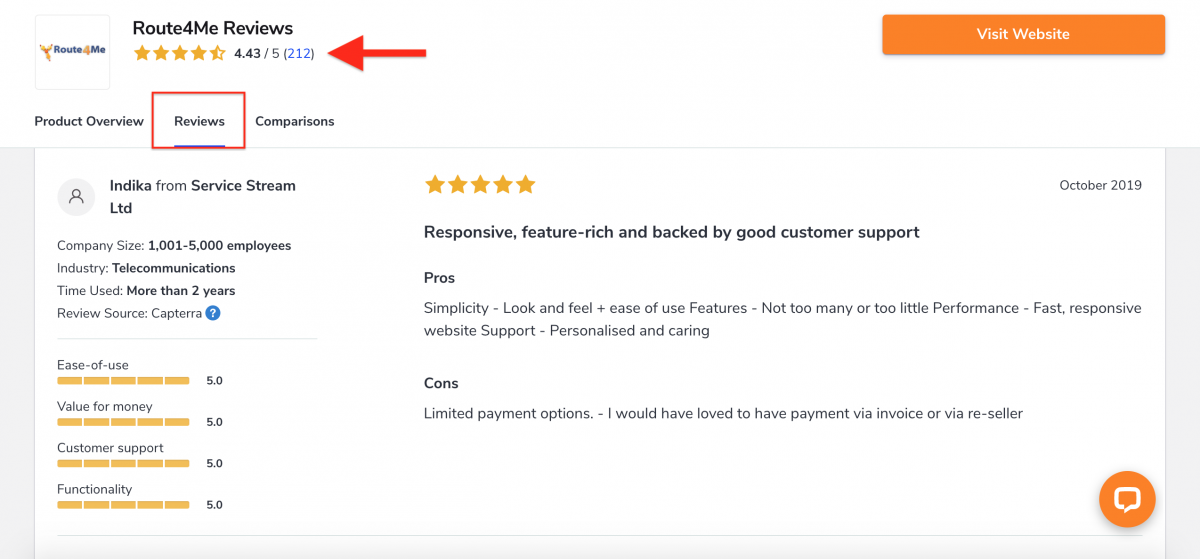 In the Route4Me Comparisons section of the Software Advice Route4Me page, you can compare Route4Me with other available optimization SaaS companies and see why so many businesses choose to go with Route4Me over the competition. When comparing Route4Me and other products side-by-side, Software Advice allows you to compare the number of real user reviews, user ratings, pricing, offered solutions, supported features, and more.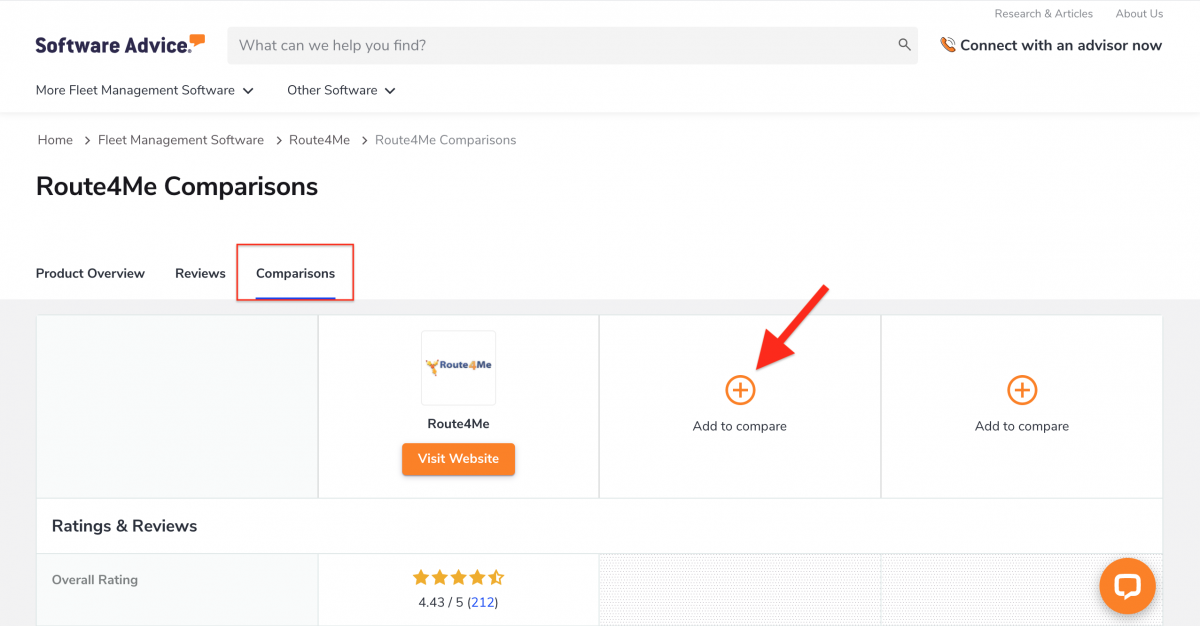 Popular Route4Me Comparisons
In the Popular Route4Me Comparisons section of the Software Advice Route4Me profile, you can find some of the most popular and recommended comparisons:
Route4Me vs Verizon Connect Reveal
Route4Me vs Wintac
Route4Me vs Rose Rocket
Route4Me vs Mobiwork MWS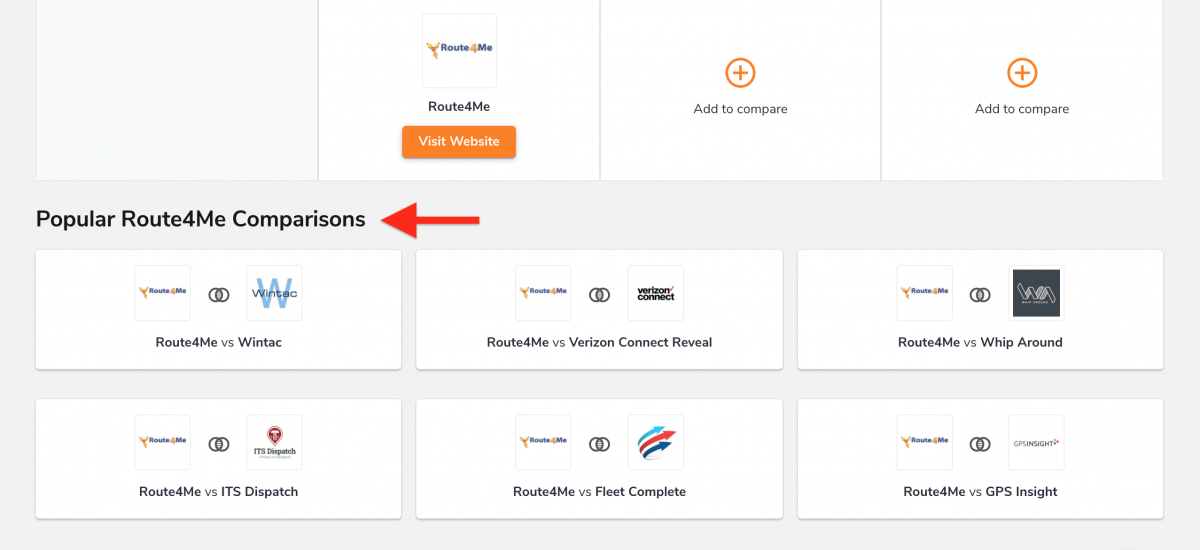 Visit Route4Me's Marketplace to Check out Associated Modules: