Filling Out Your Route4Me Account Information After Registering with Google, LinkedIn, or GitHub
For maximum convenience and efficiency, Route4Me enables you to use quick authentication with your Google, LinkedIn, or GitHub account so that you can create a new Route4Me account with just a few clicks and fill out your account details later.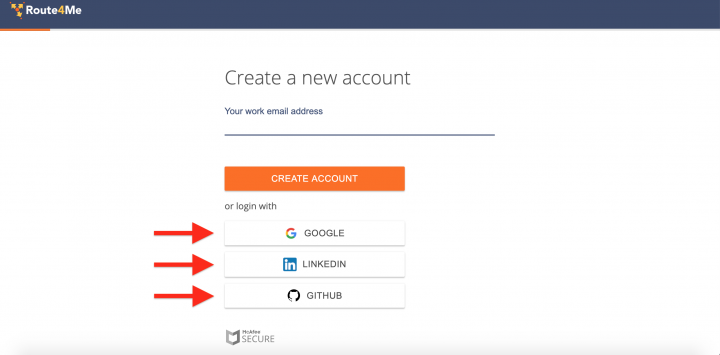 When you register using the Google, LinkedIn, or GitHub authentication, only your first and last name, the phone number used for verification, as well as the email address associated with the selected authentication option are copied into your Route4Me account. All other settings in your Route4Me account are set to default and you can adjust them accordingly.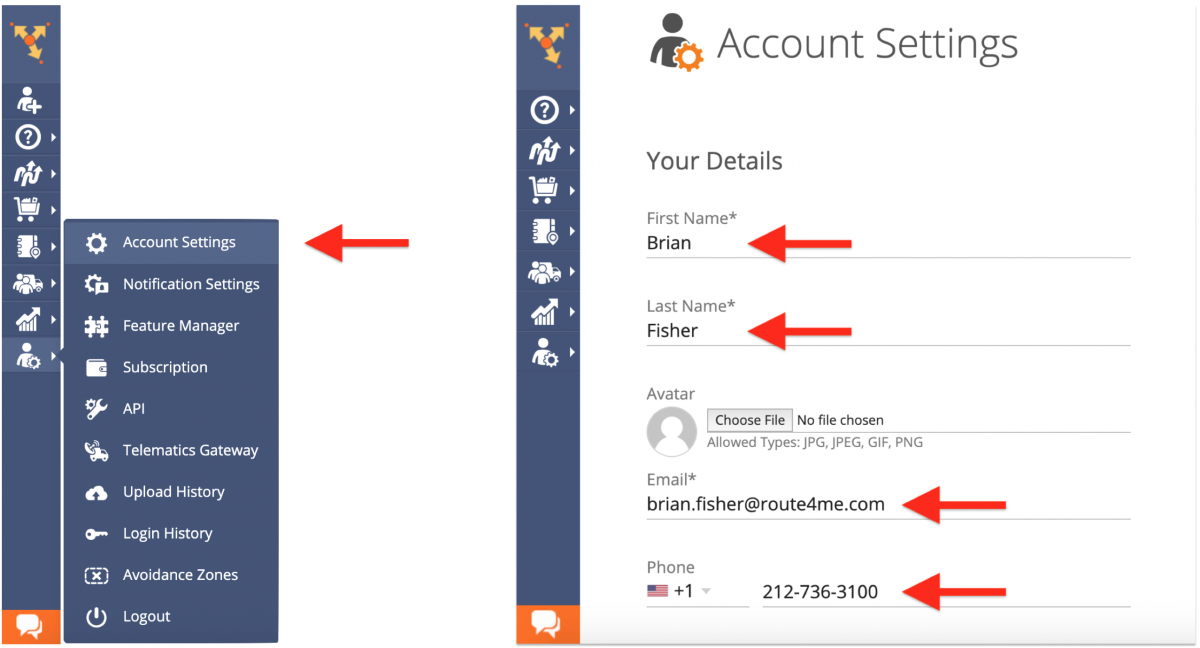 To add a photo to your Route4Me account, in the Account Settings, first, click on the "Choose File" button and then upload the image from your device in one of the supported formats.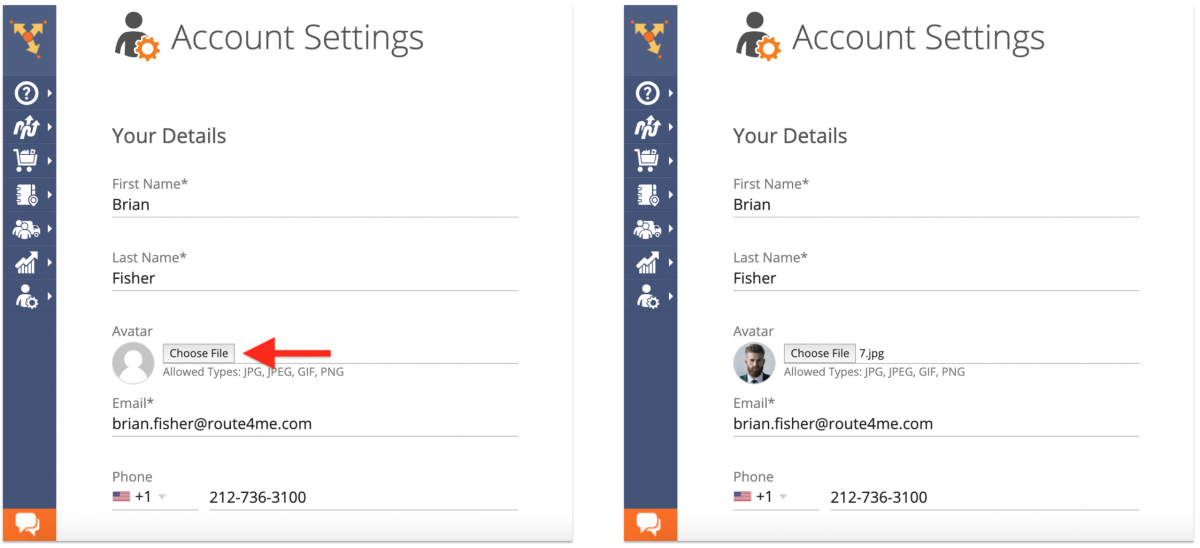 Next, you can update the password to your Route4Me account if you want to be able to log into your Route4Me account with your email address and not only with Google, LinkedIn, or GitHub (learn more).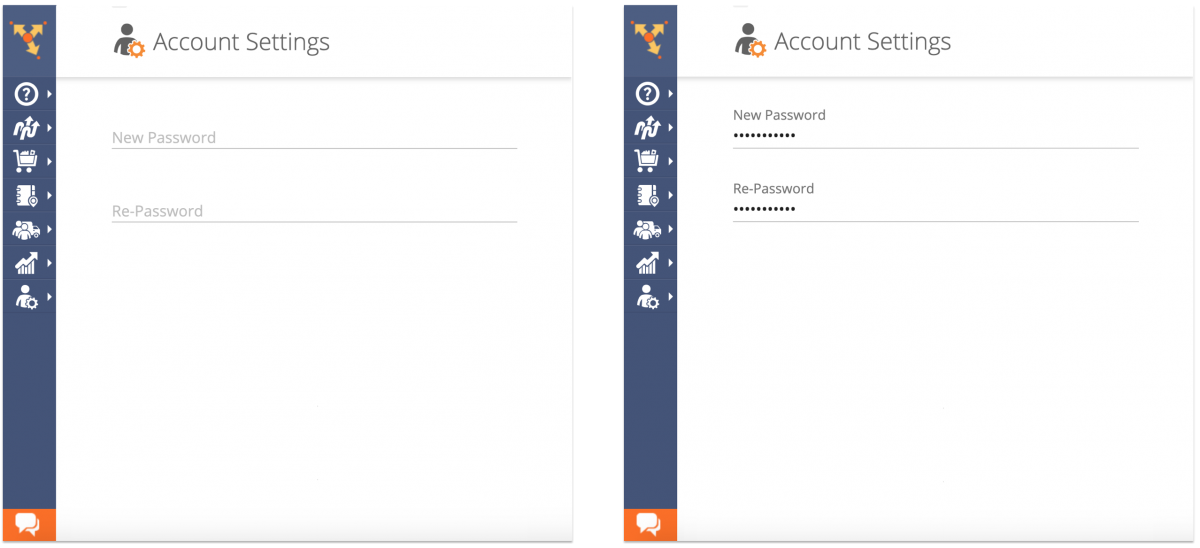 After that, you can fill out your Company Profile information, as well as adjust your Route4Me account unit preferences. To receive an email every time a new route is planned on your Route4Me account, check the corresponding box.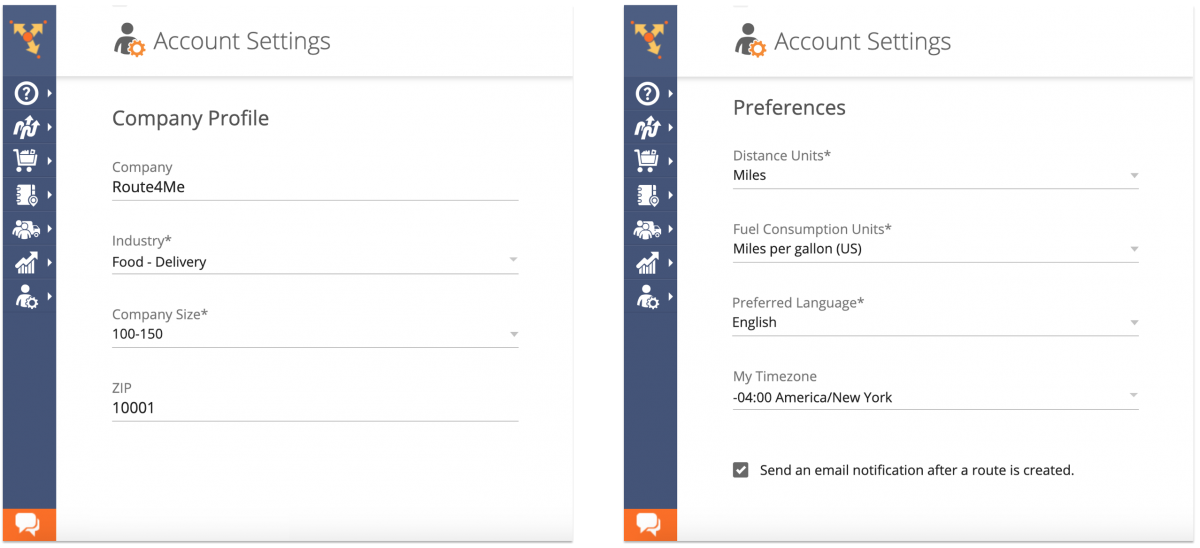 Next, you can modify your default geofence settings and then set up your Activity Feed Settings. To apply all changes, click on the "Save" button. To learn more about managing your Route4Me account settings, visit this page.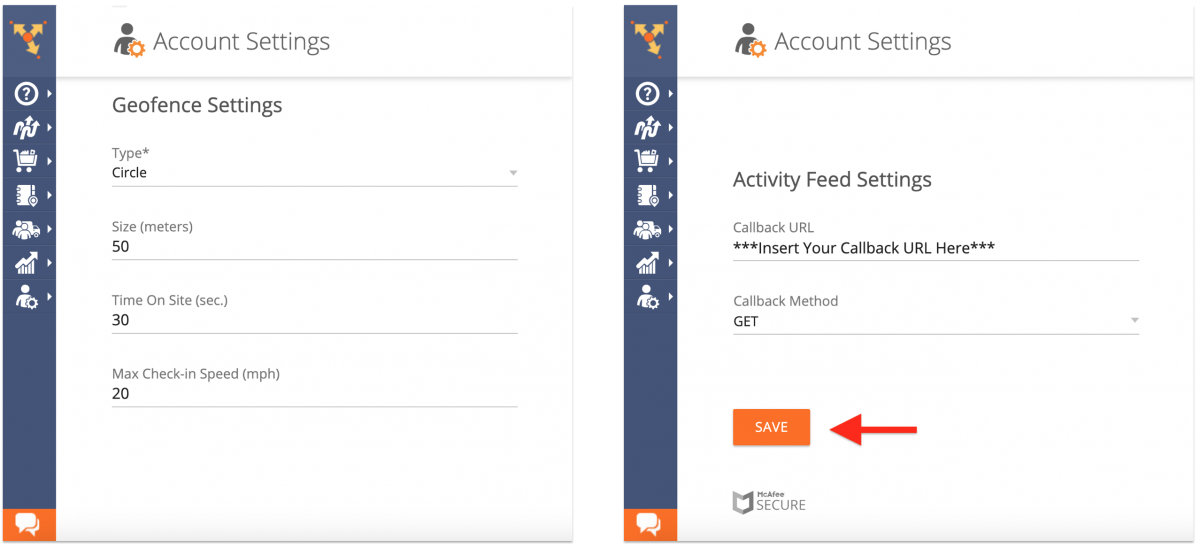 Visit Route4Me's Marketplace to Check Out Various Industry-Specific Subscription Plans: