Uninstalling the Route4Me Android App
We would be sorry to see you go but if you no longer need to use the Route4Me's Android app, you can uninstall it from your device. Uninstalling the app will not affect your Route4Me web or mobile subscription/account.
To uninstall the app, first, go to the "Settings" menu on your device and then select "Apps" or "Application Manager" to open the list of all applications installed on your device. Use the search bar to locate the app in the list.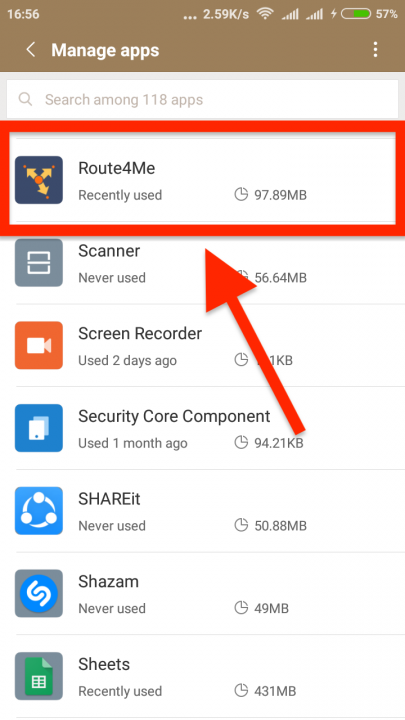 Once you open the app's menu, tap "Uninstall" at the bottom of the screen.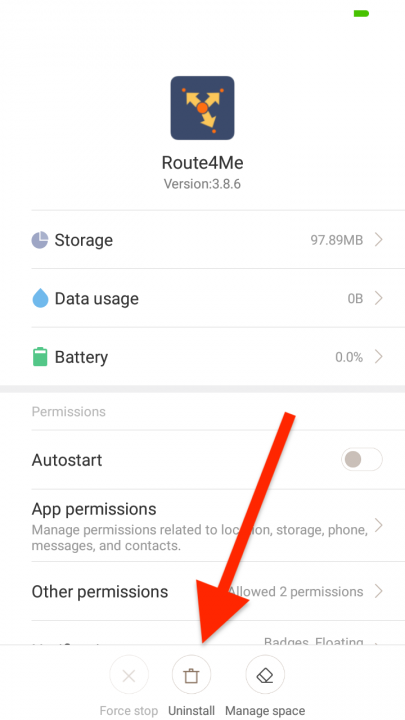 Alternatively, you can uninstall the Route4Me app from the Google Play Store:
Open the Google Play Store on your device;

Select "My apps & games" from the navigation menu;

Select the Route4Me app;

Tap "Uninstall."