Software and Hardware Requirements – Route4Me's iOS Route Planner
Route4Me's iOS Route Planner is designed to make your routing operations faster and more flexible to allow you to effortlessly plan, optimize, and navigate routes of any complexity on the go. Furthermore, Route4Me's iOS mobile app is utilized by many businesses of different sizes and types for dispatching routes to drivers and coordinating them in the field, collecting proof of service and delivery, communicating with distributed teams in near real-time, and much more.
To provide you with a smooth, comfortable, and productive user experience, Route4Me's iOS app can be installed and used on most modern iPhones, iPads, and even iPods without compromising the app's performance.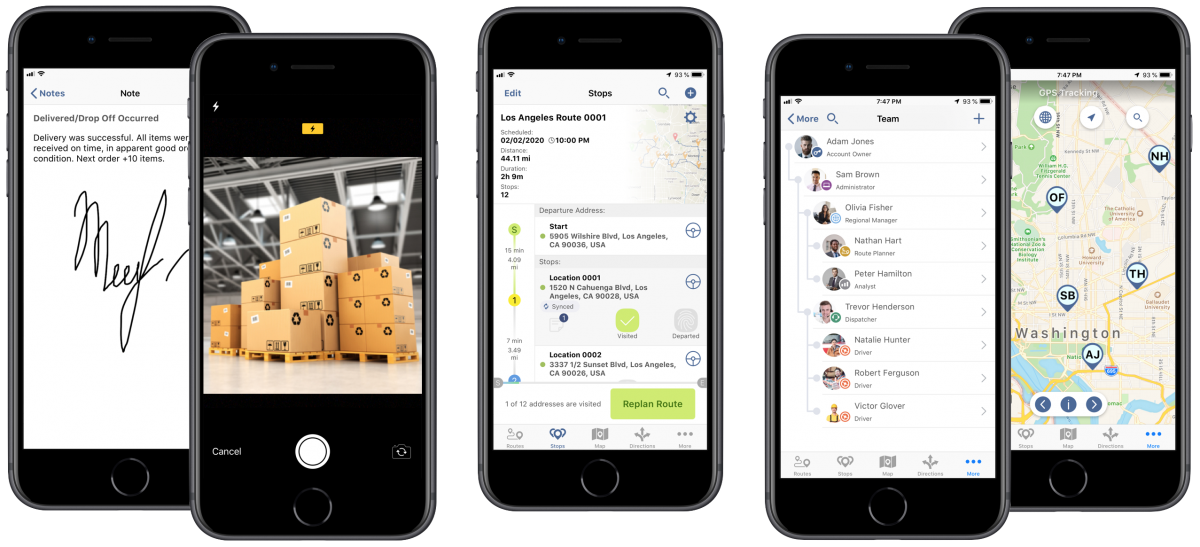 Below you can find the minimum and recommended software and hardware requirements for using Route4Me's iOS Route Planner mobile app on your iPhone, iPad, and iPod.
| Requirements | Minimum Requirements | Recommended Requirements |
| --- | --- | --- |
| Software | iOS 13 | Route4Me's iOS Route Planner can be installed on any iPhone, iPad, or iPod that runs iOS 13 and higher versions of iOS. NOTE: According to the latest security best practices, we recommend installing the newest iOS version on your iPhone, iPad, or iPod and use Route4Me's mobile app only on updated and secure devices. |
| Hardware | iPad mini (5th-generation), iPhone SE, iPhone 6s, iPod touch (7th-generation) | Route4Me's iOS Route Planner is developed to deliver maximum performance regardless of the device your company or your organization chooses to use. Thus, any iPhone, iPad, or iPod model that supports iOS 10 and higher versions of the iOS operating system will be able to ensure fast performance and smooth user experience when using Route4Me's iOS app. |
Visit Route4Me's Marketplace to Check out Various Modules and Add-Ons: