Scan E-Ink Barcodes on Digital Labels – Android Route Planner App
Table of Contents
Digital labels or e-ink labels are rapidly replacing printed tags in retail, logistics, warehousing, and many other industries. Route4Me's Android barcode scanner enables you to effortlessly scan any type of e-ink barcodes and e-ink electronic labels for securely capturing accurate and up-to-date data. When out in the field, using the Android barcode scanner helps to significantly reduce the time of data input, decrease the chances of possible typing errors, as well as improve the overall efficiency of your team's routing and warehouse operations.

Scanning E-Ink Barcodes from Digital Labels Using the Android Barcode Scanner
To capture data from a digital e-ink label and add it to a route stop, first, go to My Routes from the navigation menu and then open the planned route that contains the stop(s) to which you want to add barcode data.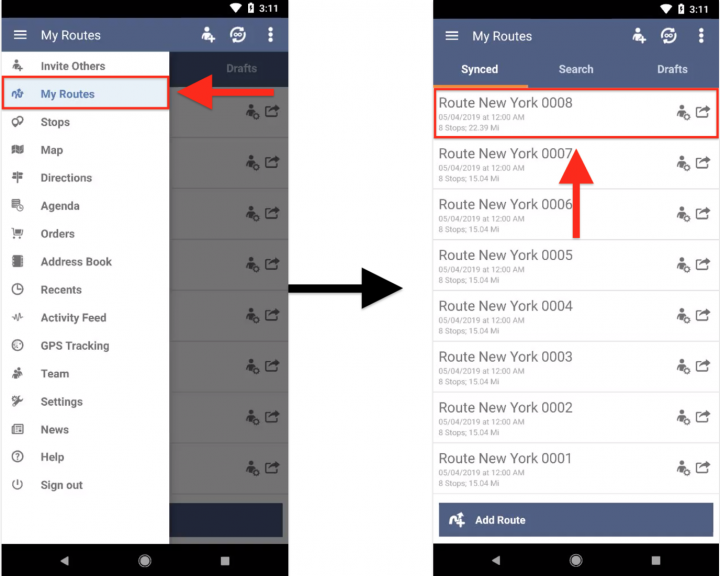 On the Stops screen of the opened multi stop route, tap on the stop for which you want to scan one or multiple barcodes using the Android barcode scanner.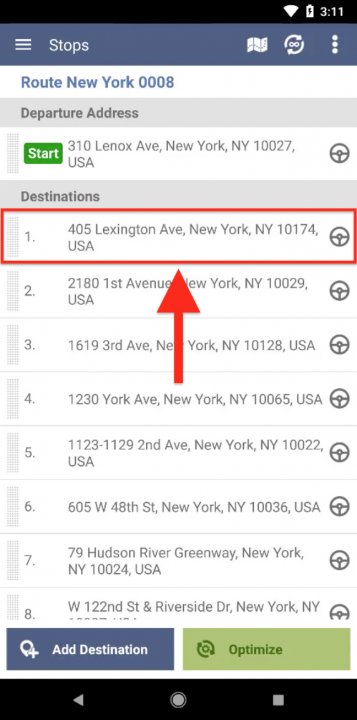 After that, select Scan Barcode from the stop's Choose Action menu.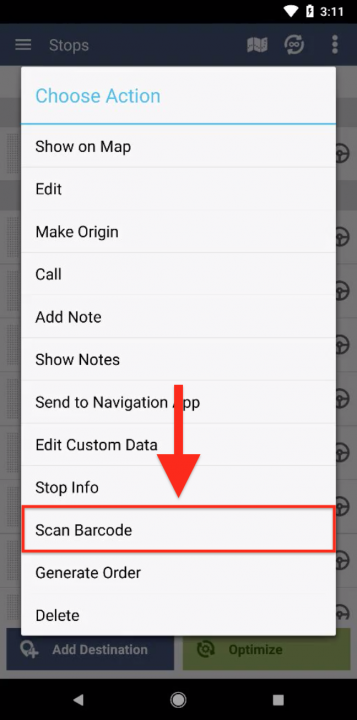 Next, point the camera of your device at the digital label until the app detects and scans the corresponding barcode. Make sure that the image is clear and sharp for faster and more accurate data capture.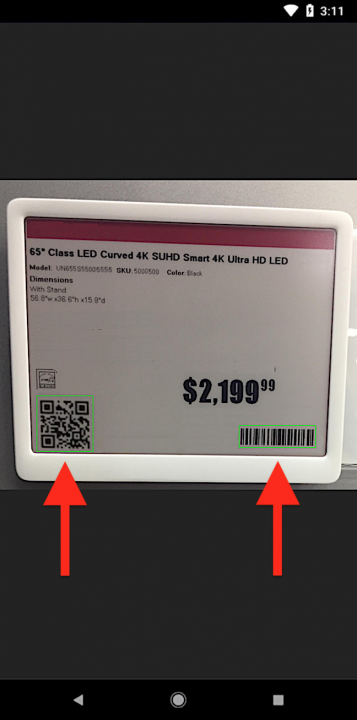 Viewing Captured Barcode Data
Once the barcode is scanned, the Stop Info screen opens automatically (if defined in the settings). The information captured from the scanned barcode is added to the Custom Data section of the corresponding stop.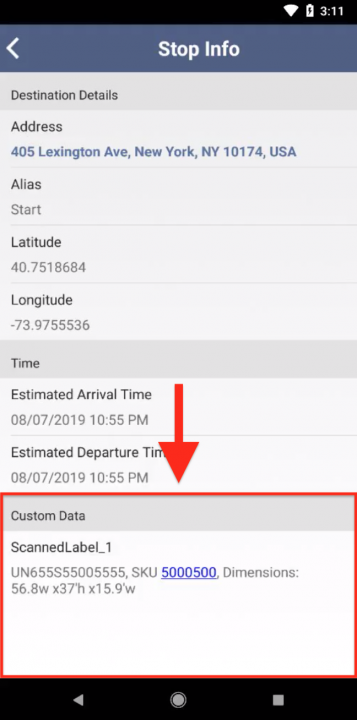 Alternatively, you can check the Custom Data section of the stop manually. To do so, first, tap on the stop that you want to check.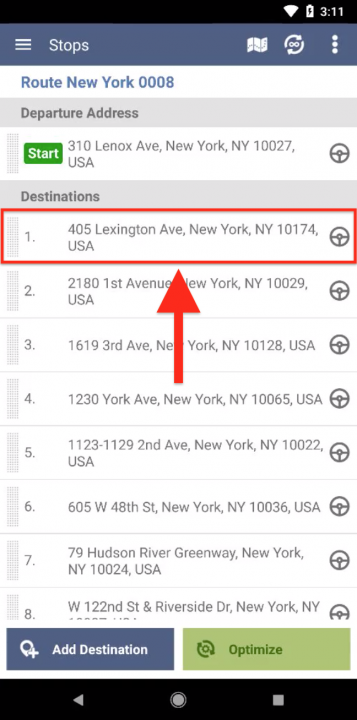 After that, select Stop Info from the stop's menu and then scroll to the Custom Data section respectively.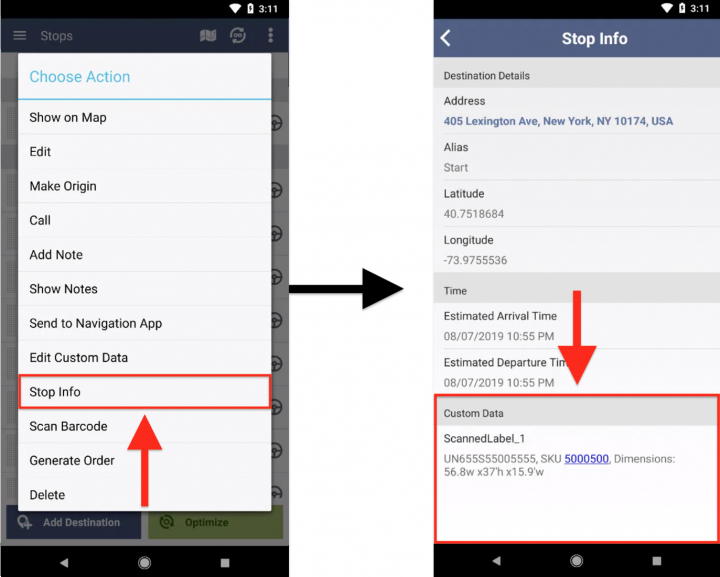 Adjusting the Android Barcode Scanner Settings
To adjust the settings of the barcode scanner, first, go to Settings from the navigation menu.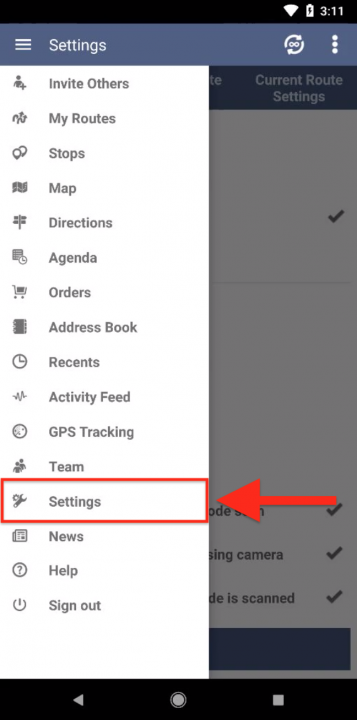 After that, scroll down to the Barcode Scanner section where you can adjust the corresponding settings according to your preference.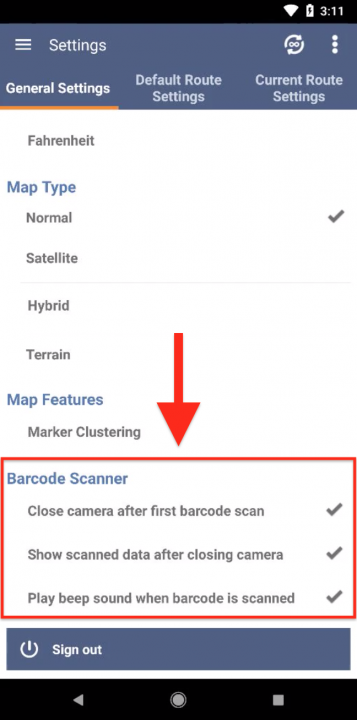 NOTE: By default, you can scan/add one barcode per one stop. Route4Me also provides additional note customizations that allow you to configure the number of barcodes that must be reconciled at a particular stop.
Visit Route4Me's Marketplace to Check out Associated Modules: