Activity Stream – Android Route Planner App
Route4Me's Android Route Planner is designed to make your routing operations and transactions as fast and flexible as possible, allowing you to plan, optimize, and navigate routes of any complexity on the go. The Activity Stream on your Route4Me Android app is an analytics and log auditing tool that allows you to view all activities performed by you and the associated team members on your routes. The Activity Stream can show you when new stops were inserted into your routes, when your route addresses were marked as "Visited" and "Departed," when notes were added to route stops, and many other relevant events that are all stored in one convenient space. Moreover, all events are logged into the Activity Stream in near real-time. Thus, field employees and managers can easily collaborate on common routes and synchronize all updates in near real-time for maximum efficiency and mobility. For example, the route planner at the office can insert new stops into the route that has already started and the driver on this route will be able to check all updates in the Activity Stream right away and act accordingly. In this way, you can make sure that all members of your team are always on the same page with each other and your customers and your service destinations are always visited on time.
To view the Activity Stream of a particular route, first, open this route to make it the current route/active route. To do so, go to "My Routes" from the navigation menu and then tap to open the route that you want to check.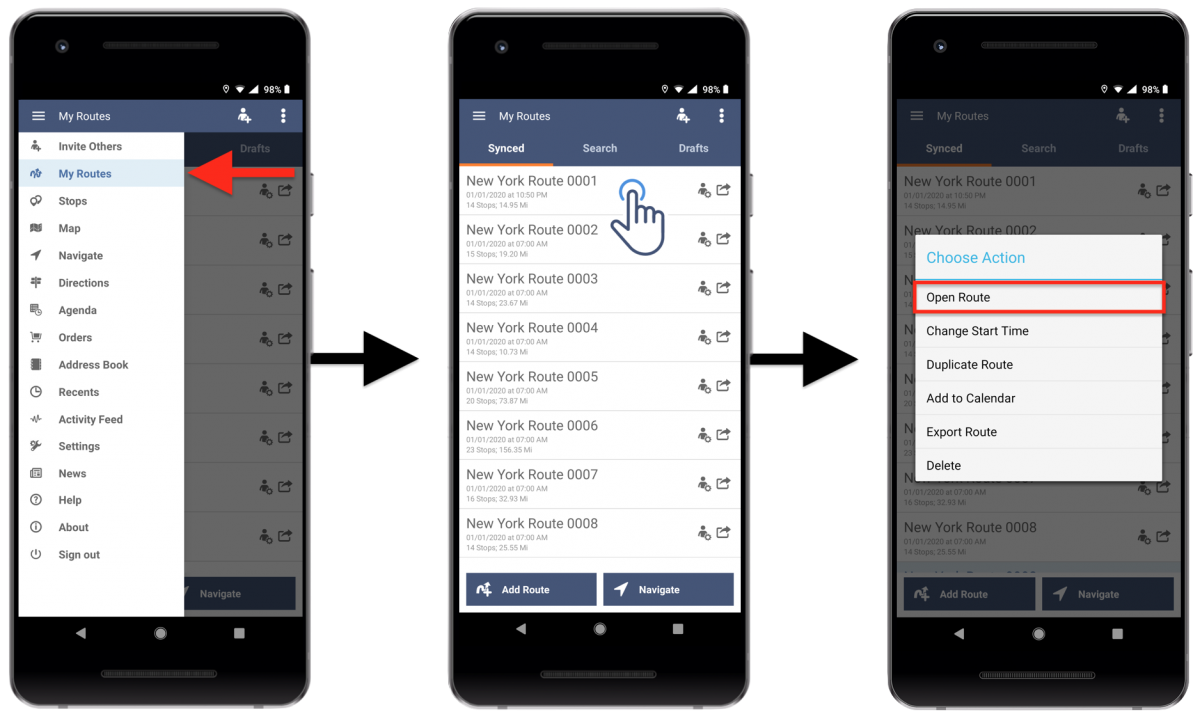 After opening the preferred route, go to "Activity Feed" from the navigation menu to open the Activity Stream of the current route.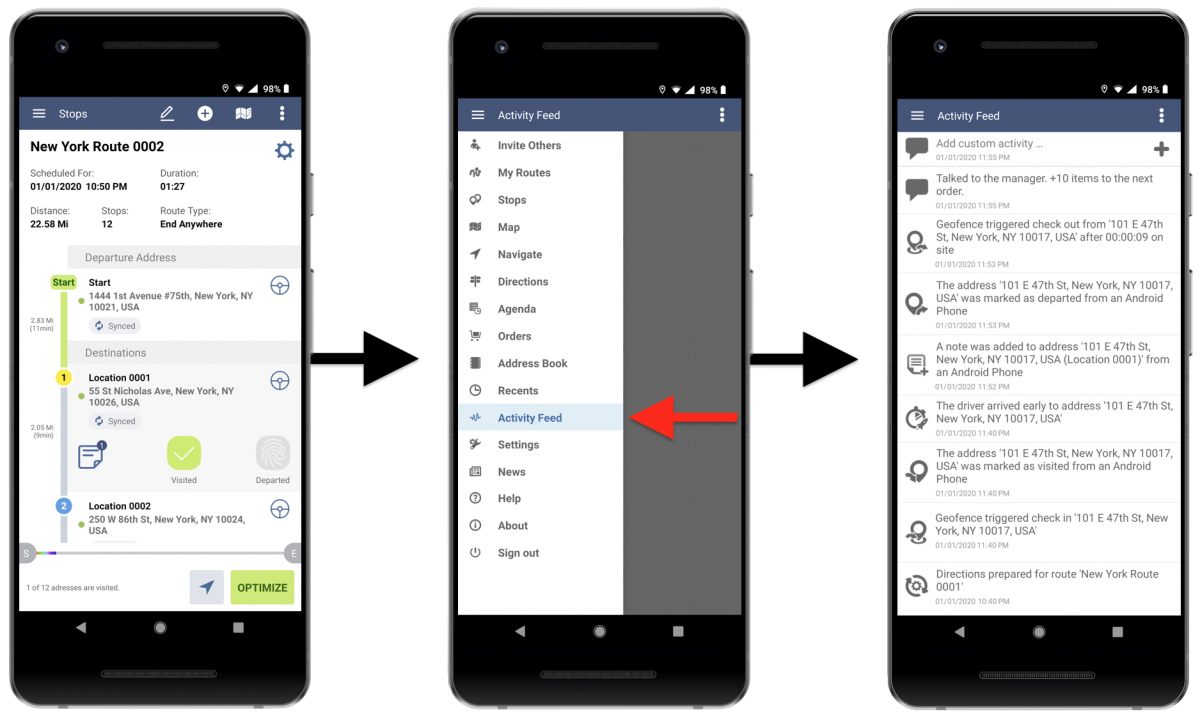 The Activity Stream shows all activities performed on the opened route by the assigned user and the user's account owner in chronological order (learn more about Route4Me's User Hierarchy). Thus, for example, the manager can add new stops into the route while the driver can mark them as "Visited" and "Departed" and both users will be able to see each other's actions in the Activity Stream.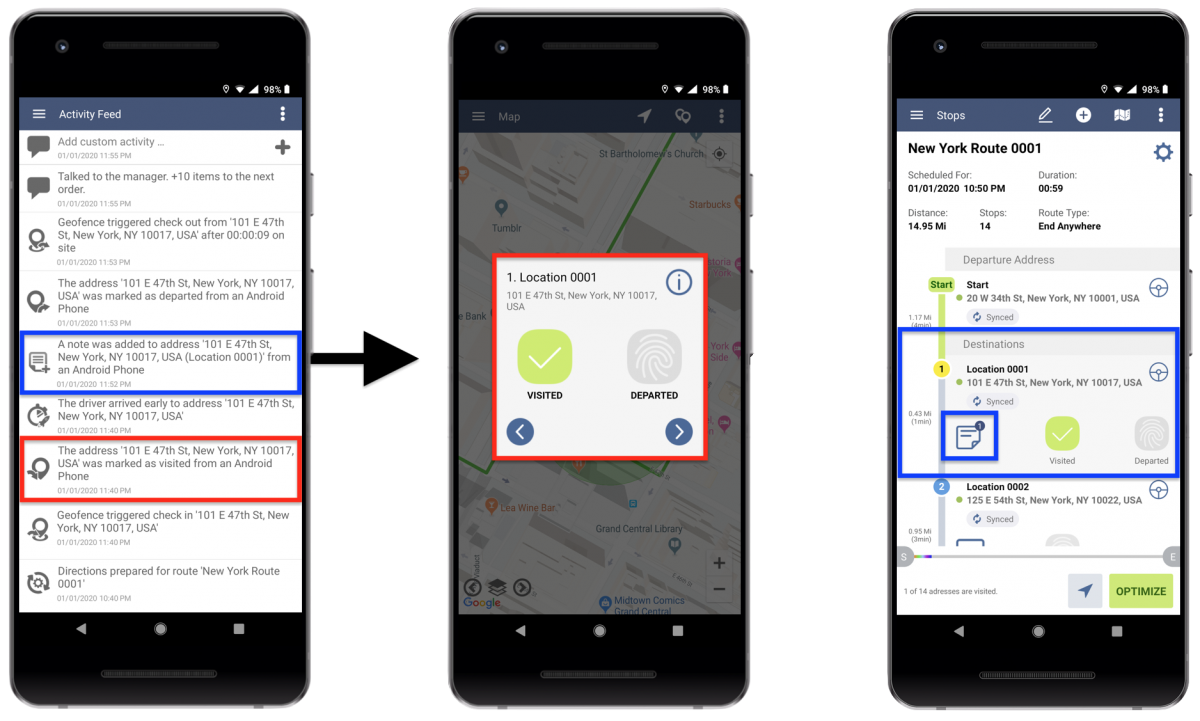 To view which stop on the opened route is associated with a particular event in the Activity Stream, tap on this event and the associated route stop will open automatically.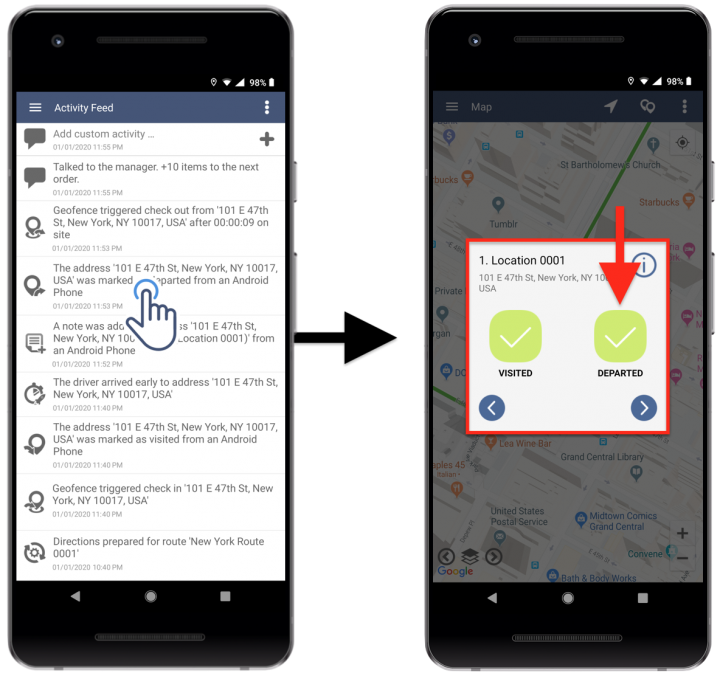 The Activity Stream can also show what Route4Me platform was used for performing each activity (Route4Me Web Platform, Route4Me iPhone Route Planner, or Route4Me Android Route Planner). To learn more about what events are recorded and stored in your Account Activity Stream, visit this page.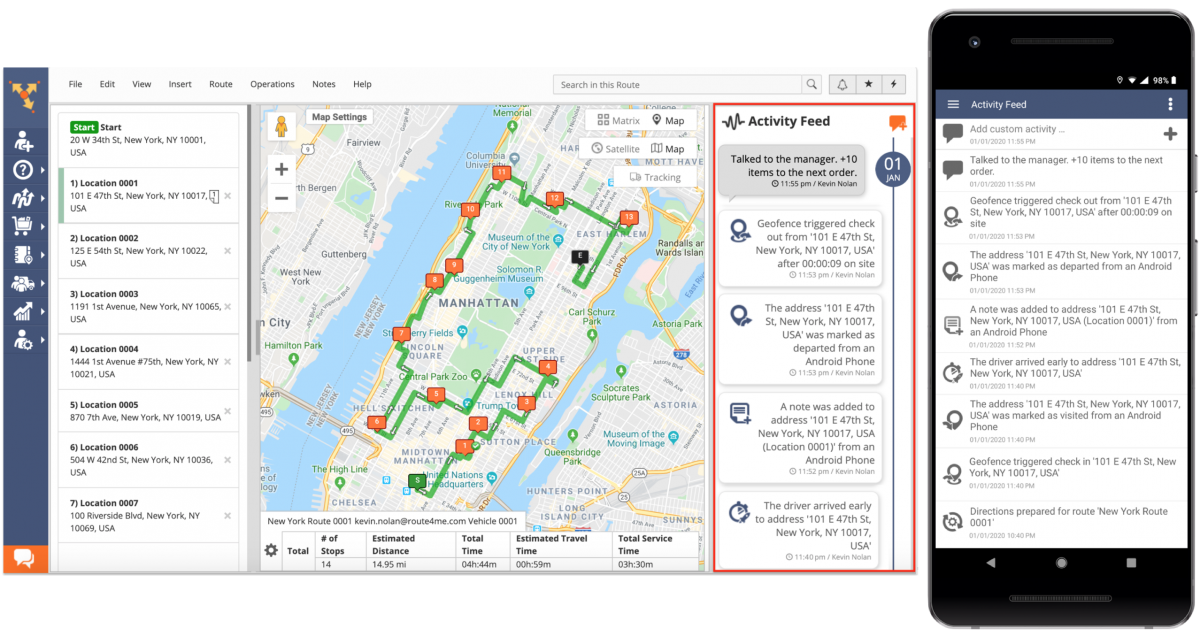 Visit Route4Me's Marketplace to Check out Associated Modules: