Retrieve Onboarding Recordings – Download Training Sessions
To make sure that you can easily capture and share with your Team Members the information learned during Onboarding meetings and trainings, your Onboarding sessions can be recorded upon your consent and then made available in your Route4Me account. To download your Onboarding recordings, please make sure to check your Route4Me account within 48 hours from the time of the meeting or training completion. If your recordings are not added to your account's Team Files within 24 hours, please contact your Onboarding Specialist. At Route4Me, we are strongly committed to protecting the security of your personal information and your right to privacy. Thus, your Onboarding recordings can be retrieved from within the Account Owner's account only, meaning that other Sub-Users (Team Members) of the Account Owner can't access or view the corresponding recordings.
To access and download your Onboarding meeting and training recordings, first, go to "Files" from the navigation menu. To learn more about using your Team Files, visit this page.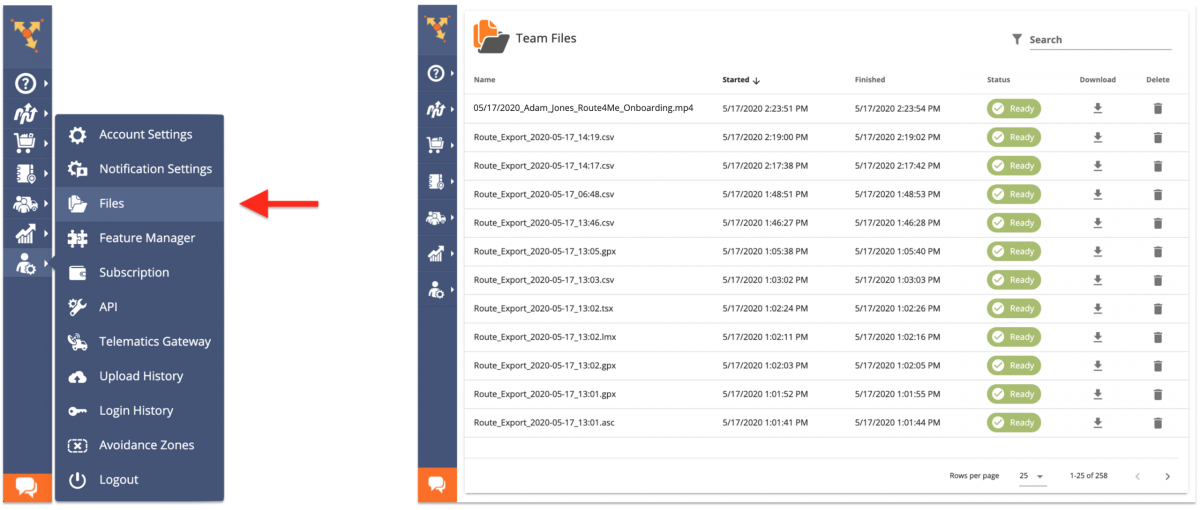 To locate your Onboarding recordings, you can use the search in the top right corner of the Team Files screen. The name of your Onboarding file(s) should contain the date of the given Onboarding session, the name of the given Account Owner, and the corresponding extension.

To download the preferred Onboarding recording, click on the Download button next to the name of this recording. After that, the selected recording will be downloaded to your computer in the ".mp4" file format.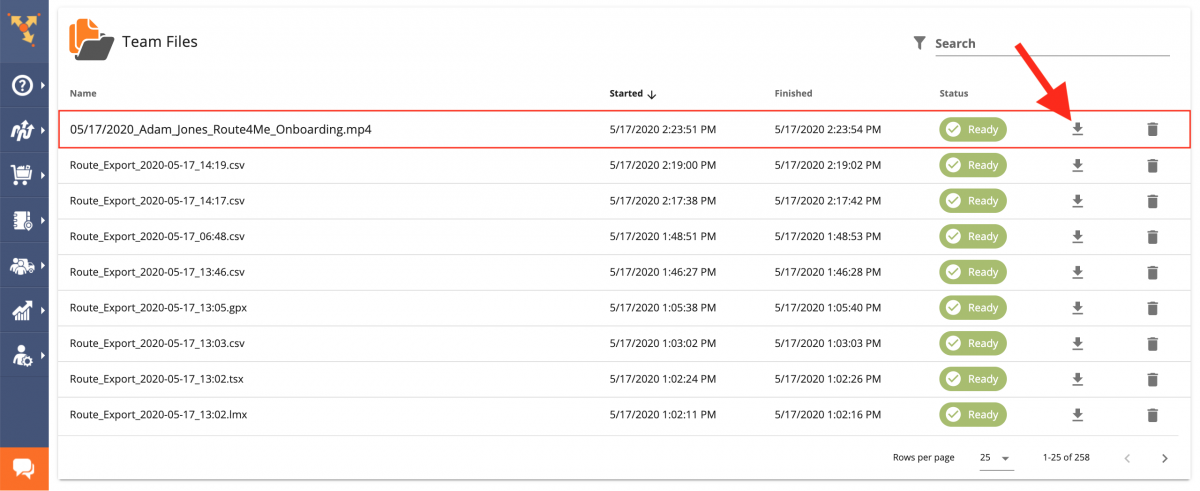 Visit Route4Me's Marketplace to Check out Various Modules and Add-Ons: