Customer Portal – Real-Time Order Tracking for Customers
The "Real-Time Tracking for Customers" feature allows your clients to get an updated status of their delivery or pick-up. Each route stop has an assigned tracking number that can be viewed in the "Order" section of a stop in the Route Editor.
Tracking number can be sent out to customers via email and/or SMS. The SMS and email are sent to the email address and phone number that are input in the corresponding fields. These fields can be viewed and edited in the "Customer" section of a stop.
To send out the tracking number via SMS and/or email to all customers on the route, in the Route Editor, click "Operations" → "Approved to Execute."
To view the status of an order, a customer should go to Route4Me Tracking Page and input the received tracking number respectively. The tracking website can be accessed both from a computer and from a smartphone/tablet.
The tracking screen is split into 2 parts: the tracking map and the order data.
The Tracking Map displays the driver's current location;

Order Data displays the estimated arrival time and date.
The estimated arrival time window can be adjusted as per your specific needs. The Route4Me logo on the tracking page can optionally be replaced with the logo of your own company.
The arrival time corresponds with the Predicted Estimated Arrival Time in the Route Editor. The Predicted Estimated Arrival Time is updated each time a driver marks an address on a route as visited and departed.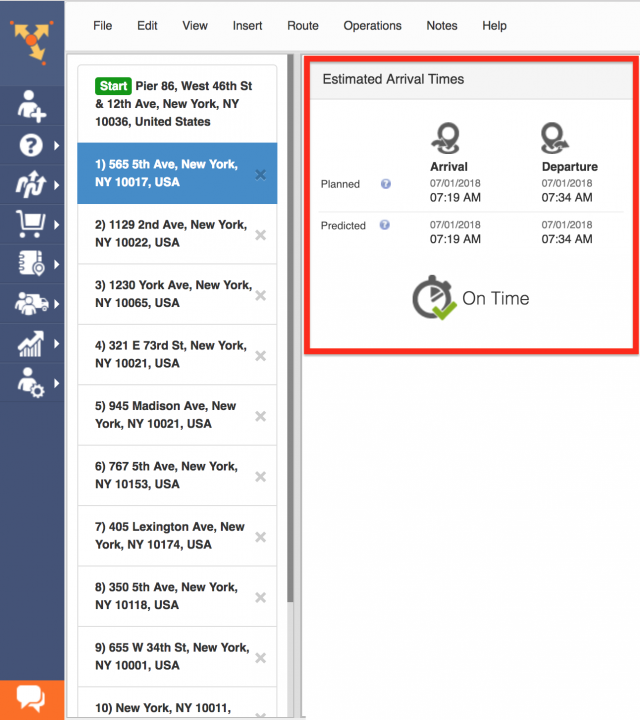 Visit Route4Me's Marketplace to Check out Associated Modules: