Dial and Call Team Members on Android Route Planner App
Route4Me's Android Route Planner enables you to build a well-structured and easily-manageable network of users and orchestrate your entire mobile workforce on the go (learn more). To make sure that you can effortlessly reach your team members at any time without having to waste your time and effort on looking for the right phone number, you are able to dial all users that are associated with your account right from the Route4Me Android app with just a touch of a button.
To dial the phone number of a particular team member using the Route4Me Android app, first, go to "Team" from the navigation menu to open the list of all existing users associated with your Route4Me account.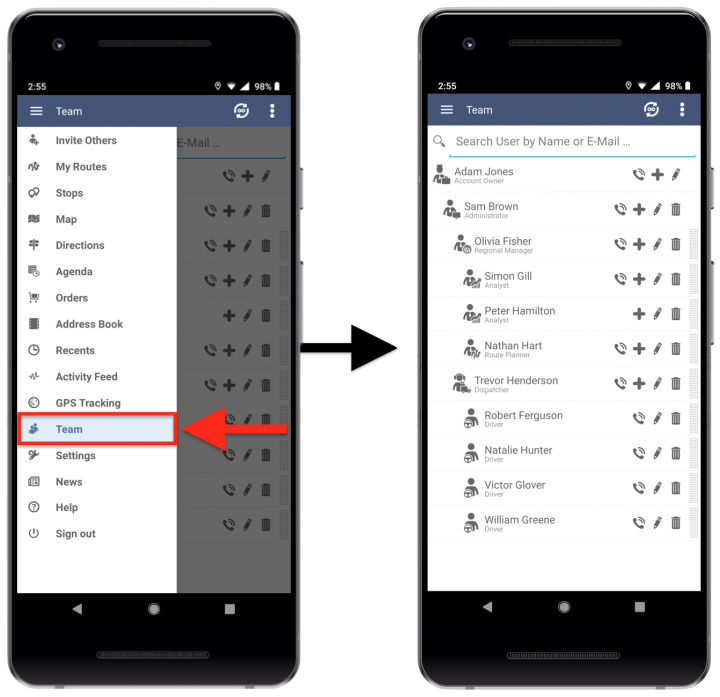 After that, tap on the phone icon next to the team member that you want to call. Next, select the preferred app for making the call and then choose whether you want to use this app only once or set it up as the default app for making calls to your team members from the Route4Me Android app.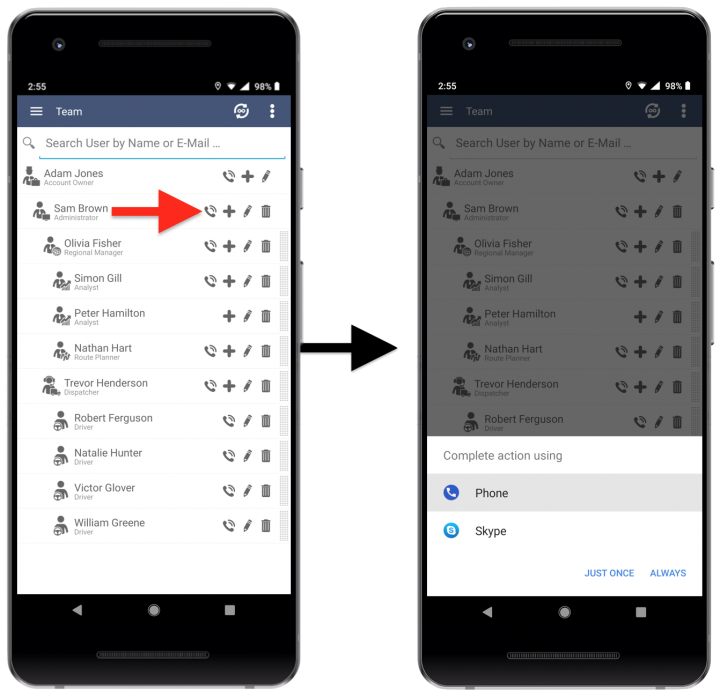 To view or edit the phone number of a particular team member, first, tap on the edit icon next to this user. After that, you can view and edit the user's phone number in the corresponding field. To learn more about modifying user accounts, visit this page.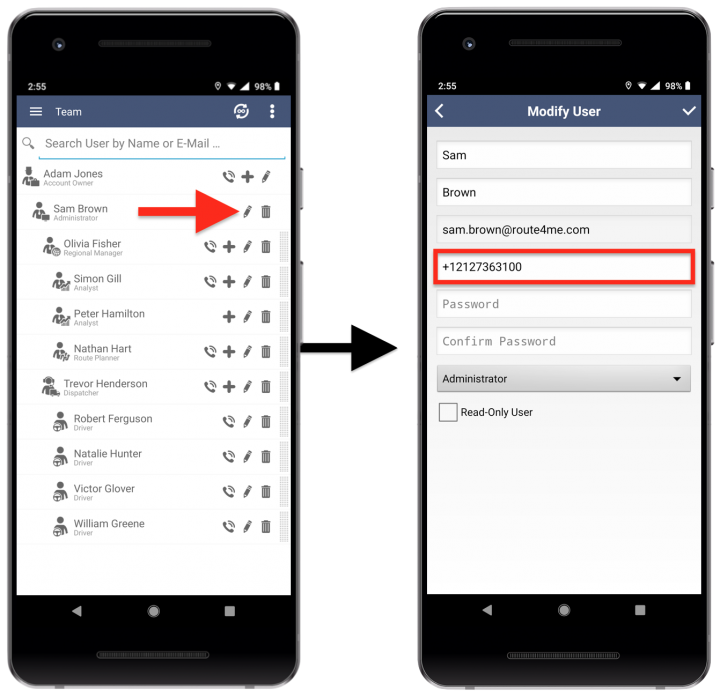 NOTE: The Route4Me Android app only dials the phone numbers of your users and all calls made from your Route4Me Android app are charged by your service provider accordingly.
Visit Route4Me's Marketplace to Check out Associated Modules: