Getting Trained on the Route4Me Platform
Route4Me provides intuitive and user-friendly tools for planning and optimizing complex routes. We encourage our customers to become more comfortable with using our platform through an onboarding program. The program consists of up to 2 free online onboarding sessions, lasting 1.5 hours each. During the onboarding sessions, one of our professionals explains the basics of the platform, as well as presents multiple use case scenarios that can be based on your specific business needs. Before the session, you can send us an address list that you would like to be used during the call.
Please click on this link to schedule an onboarding session. 
To schedule an onboarding session, first, select your time zone from the list and click on the "Set time zone" button to proceed.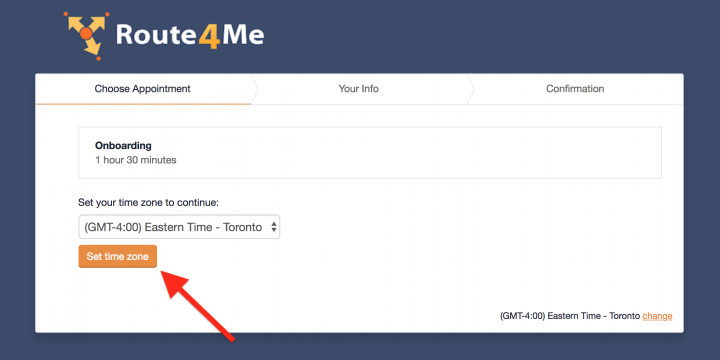 Select your preferred time and date for the onboarding session from the calendar and click "Continue."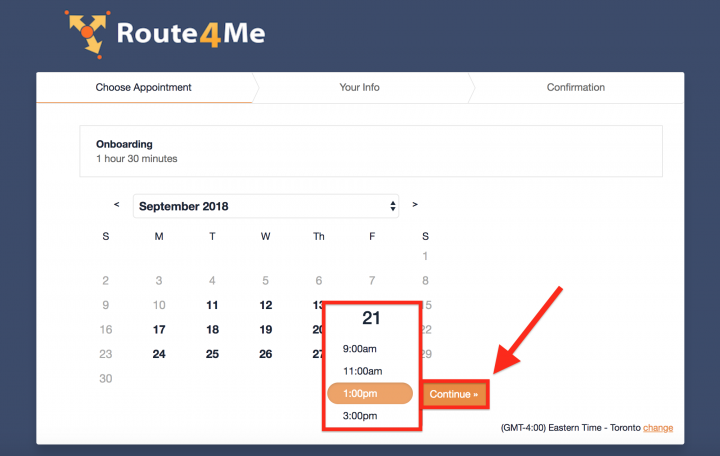 Next, type in your name, phone number, and email address into the corresponding fields.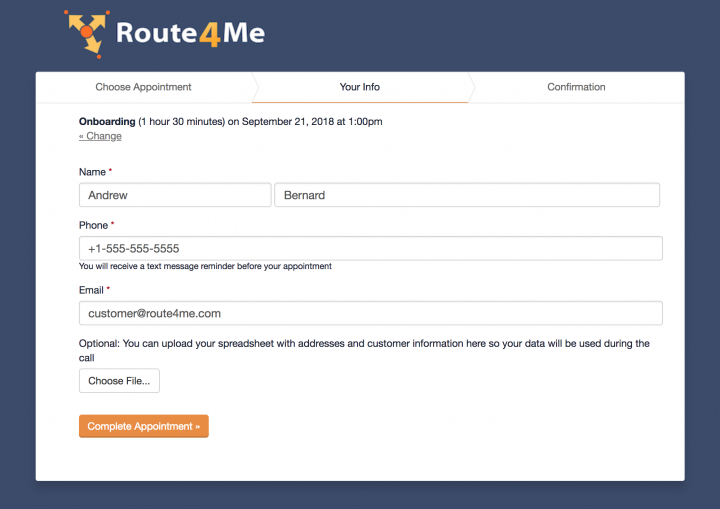 Optionally, you can attach a file with an address list that will be used during the onboarding session to provide realistic experience based on your specific business needs. To do so, click "Choose File," then upload the file from your device or one of the supported file hosting services. Click "Complete Appointment" to finish.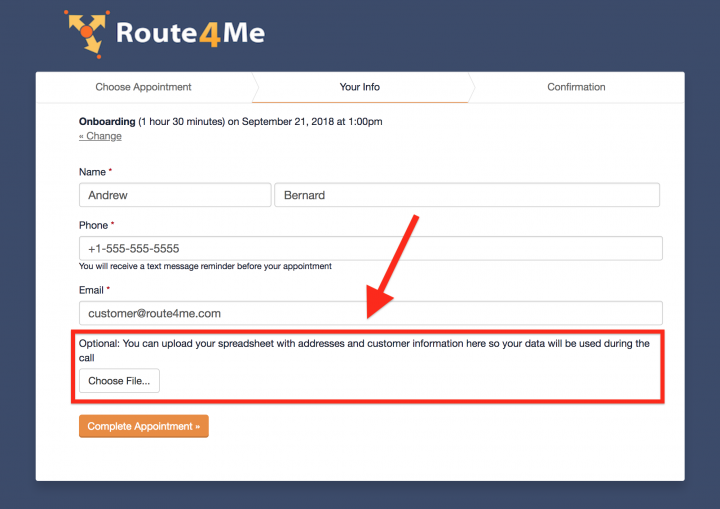 Once the appointment is confirmed, the corresponding message appears where you can:
Modify the appointment;
Add the appointment to iCal/Outlook or Google.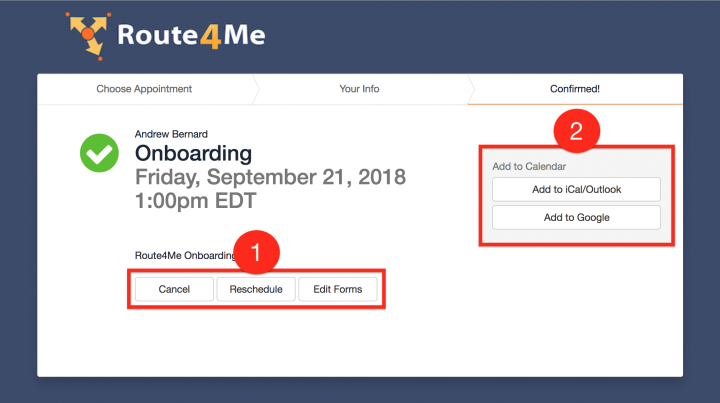 You will also receive a confirmation email with the meeting details and the instructions on how to join the online session.
Route4Me also offers training packages for businesses that have additional requirements or complex routing needs, at an additional cost per user.
Visit Route4Me's Marketplace to Check out Associated Modules: