Can Route4Me Plan Routes With Truck Restrictions?
Yes, Route4Me's Route Planner with truck routing features enables you to plan routes that account for multiple truck restrictions. For example, when planning truck routes, the system considers two constraints simultaneously. This way, your commercial vehicles only travel on pre-approved roads. Moreover, Route4Me also accounts for the vehicle's weight and cubic volume capacity.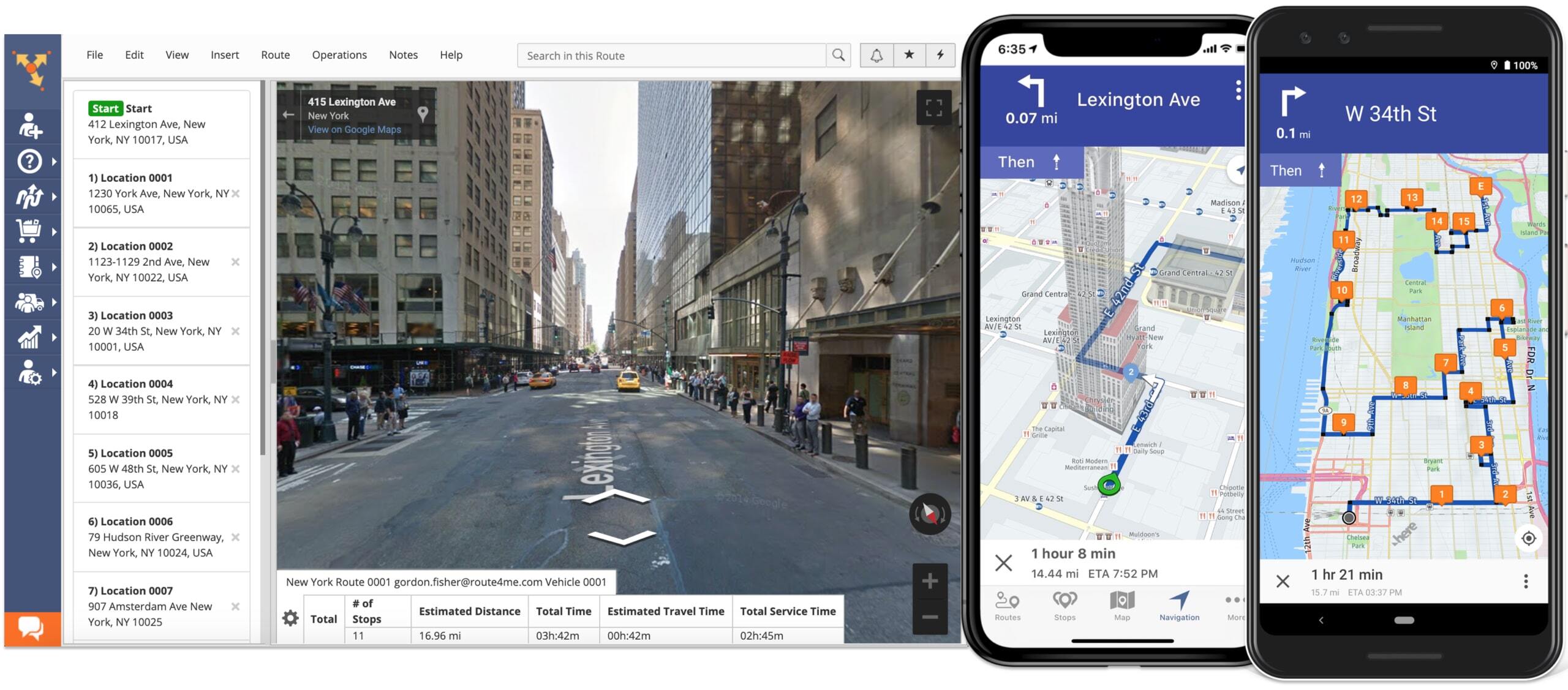 By contrast, when you plan a route for a regular vehicle, things get a lot simpler. For example, when routing a car, you don't necessarily need to account for particular traffic constraints, road types, or overloads.
On that note, there are two types of restrictions that are important to consider when planning truck routes.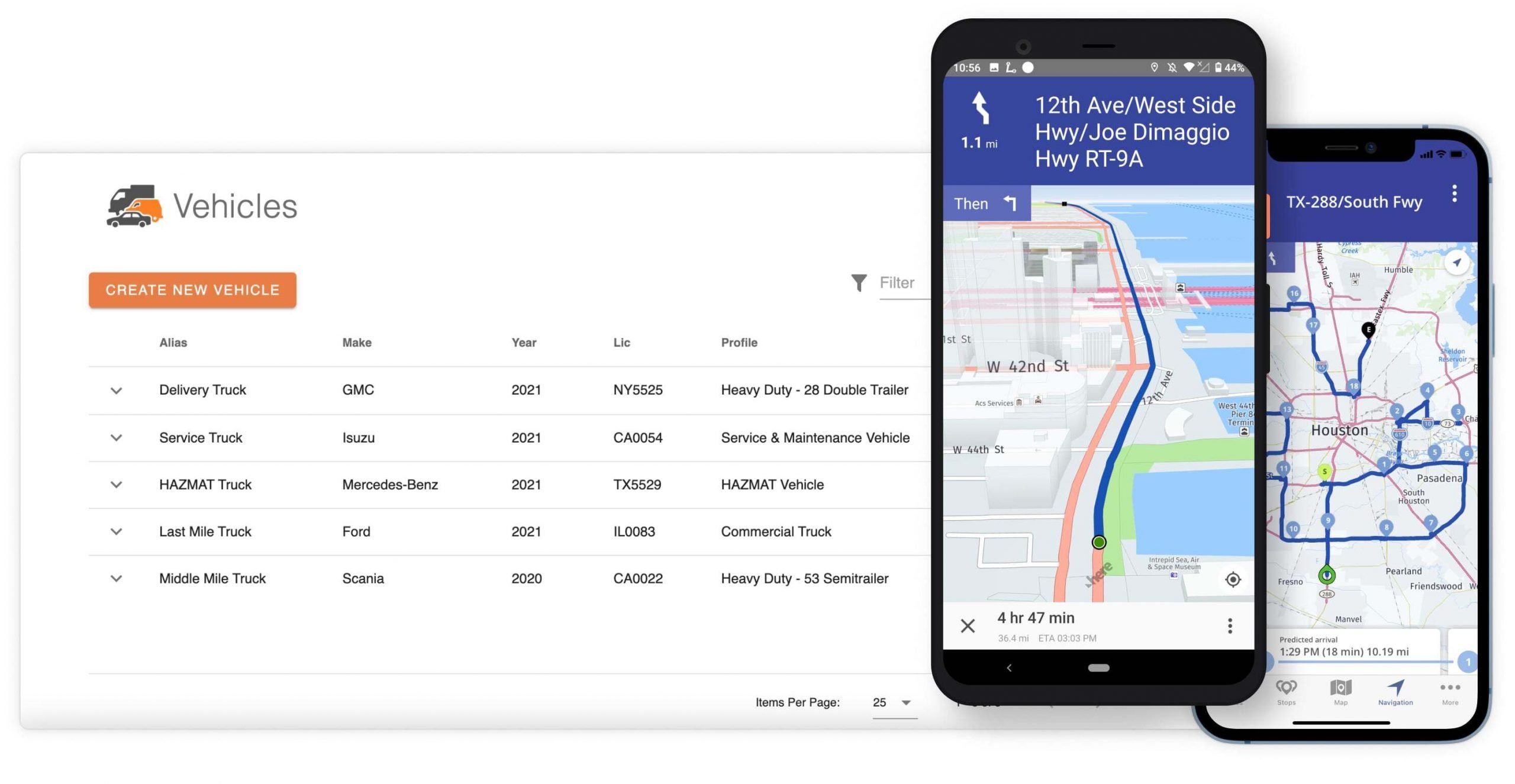 Route Planning With Truck Restrictions
First, there is the road network that your vehicles are allowed to travel on. This means that the vehicle's unique height, weight, axle count, the presence of hazardous materials (HAZMAT route planning), and other restrictions force it to travel on pre-approved roads in order to prevent a dangerous accident or to comply with transportation laws.
Route4Me has a database of Class A truck route approved roads and will provide a turn-by-turn list of vehicle-specific directions.
Furthermore, you can easily transform your regular routes into truck routes with just a click of a button.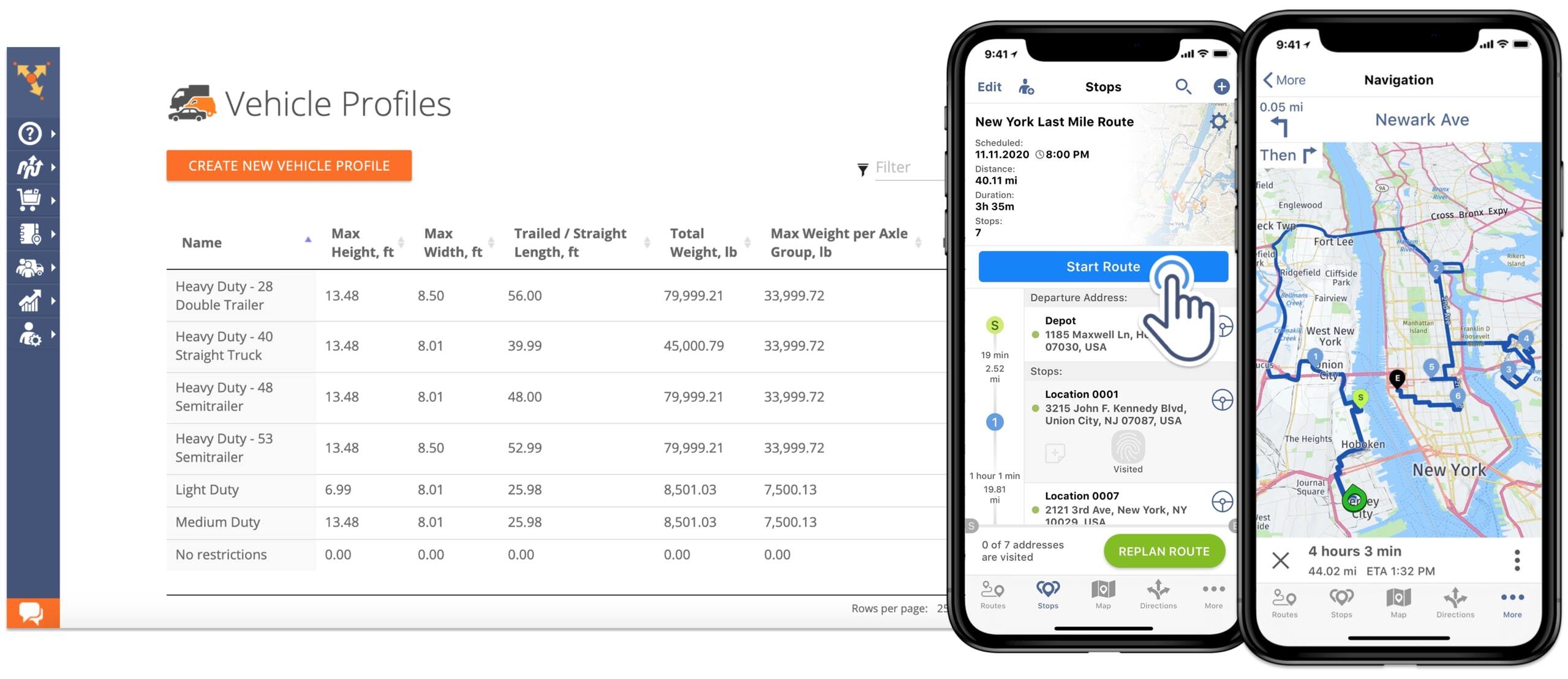 Truck Routing With Vehicle Parameter Constraints
The second thing to consider is that each fleet vehicle needs to have certain maximum limitations. For example, a box truck can only transport 10 pallets, and the weight of these pallets must not exceed 10 tons. Therefore, when you plan a route for your fleet of box trucks, our system will not produce a route that will exceed the maximum pallet count or the maximum weight for the box truck.
In addition to the commercial truck routing software features, Route4Me's iOS Route Planner and Android Route Planner apps offer in-app commercial voice-guided vehicle navigation.
Learn how you can create vehicle profiles for your vehicle trucks.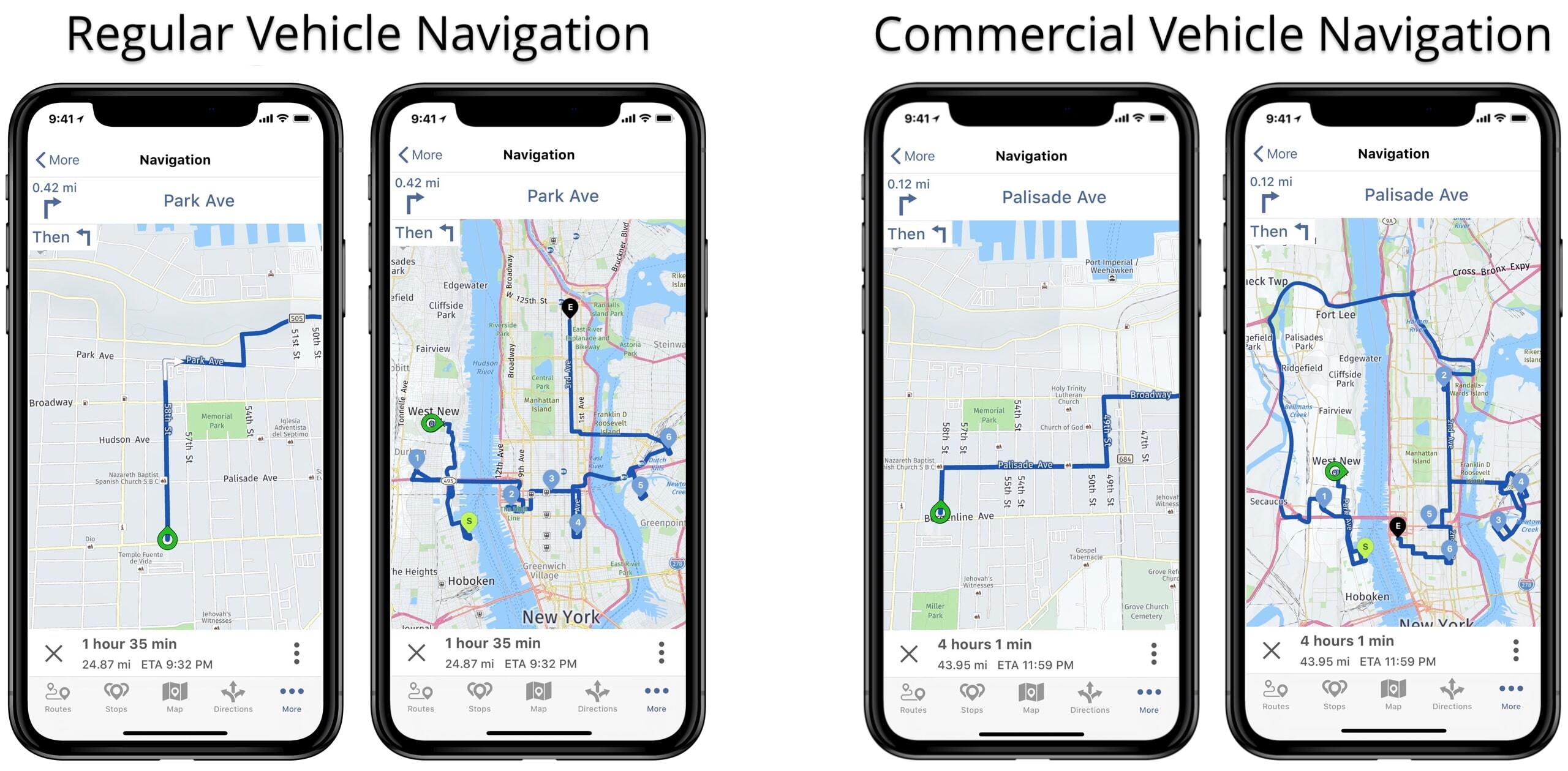 If you liked this request for proposal (RFP) post about Route4Me's truck routing features, check out more Q&As!