Can I Change the Route Attributes of a Planned Route With Route4Me?
Yes, Route4Me's route optimization software enables you to change all the route attributes of your planned routes at any time. For example, you can rename routes, modify the route schedule, reassign users to the opened route, replace the assigned vehicle, and more. Having the ability to edit your planned multi-stop routes gives you the freedom to account for unpredictable customer requirements and last-minute changes. Moreover, you are able to modify your routes' parameters while using both the Route Optimization Web Platform and the Android Route Planner or iOS Route Planner apps.
Adjusting the Route Attributes on the Route Optimization Web Platform
Since last-minute changes are second nature to almost all last mile businesses, Route4Me offers you the possibility to make dynamic changes to your route settings. For instance, on the Route4Me Route Optimization Web Platform, you can:
Choose a different route end optimization scenario (i.e., round trip, end the route at any address, end the route at the last address)
Switch from navigating by time to navigating by current time with traffic
Moreover, when planning multi-driver routes, you can change the route settings of each created route individually.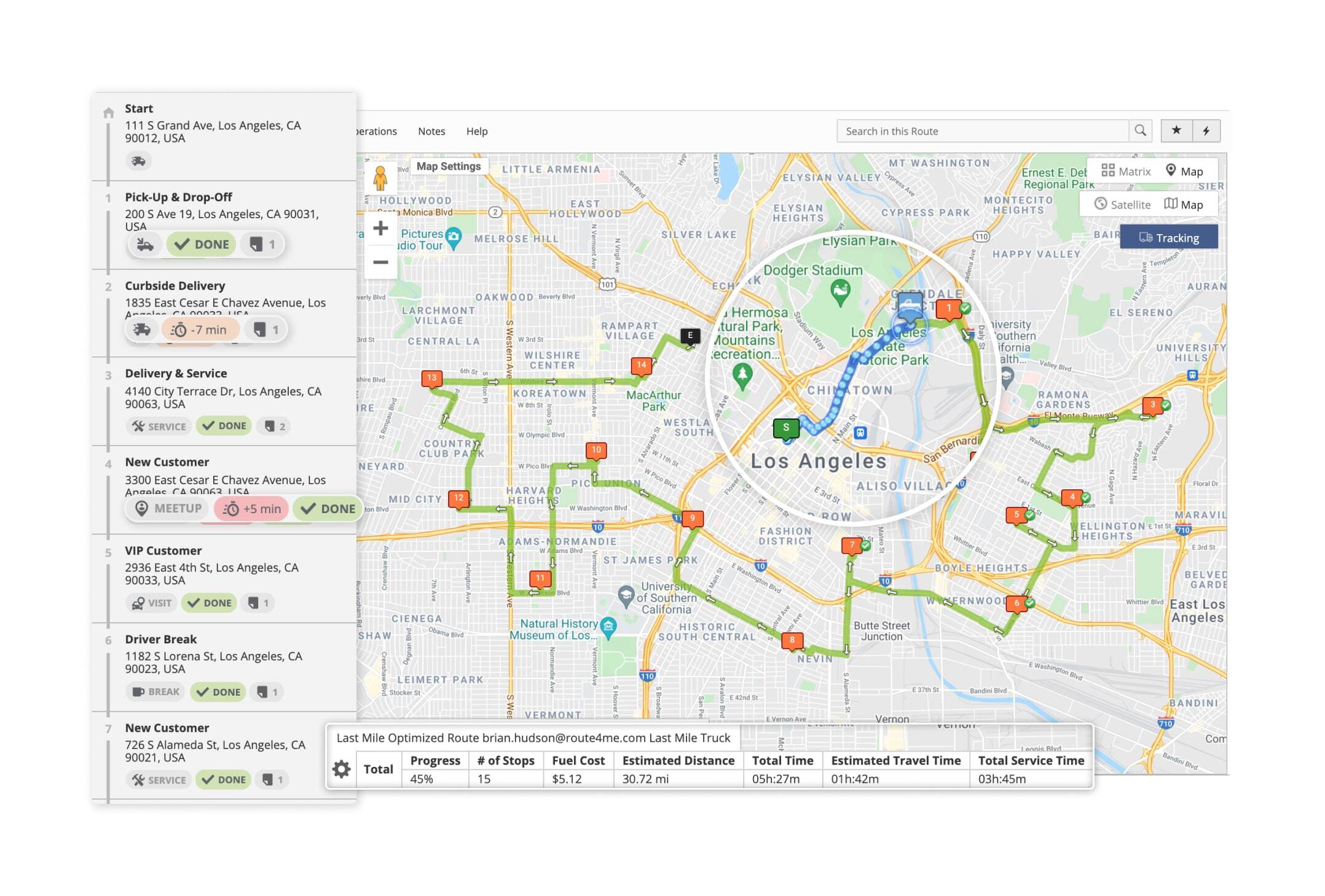 Changing the Route Settings Using the Route Planner Apps
Similarly, you can plan and optimize multi stop routes using the Route4Me Android Route Planner and iOS Route Planner apps. Then, you can change the settings of your routes as necessary. For example, the route planner apps offer you the ability to:
Change the name of your routes
Replace the current optimization type with another one (round trip, lock last destination, end anywhere, etc.)
Reschedule your route by choosing a different route start time
Re-optimize route directions for the shortest travel time or the shortest travel time with traffic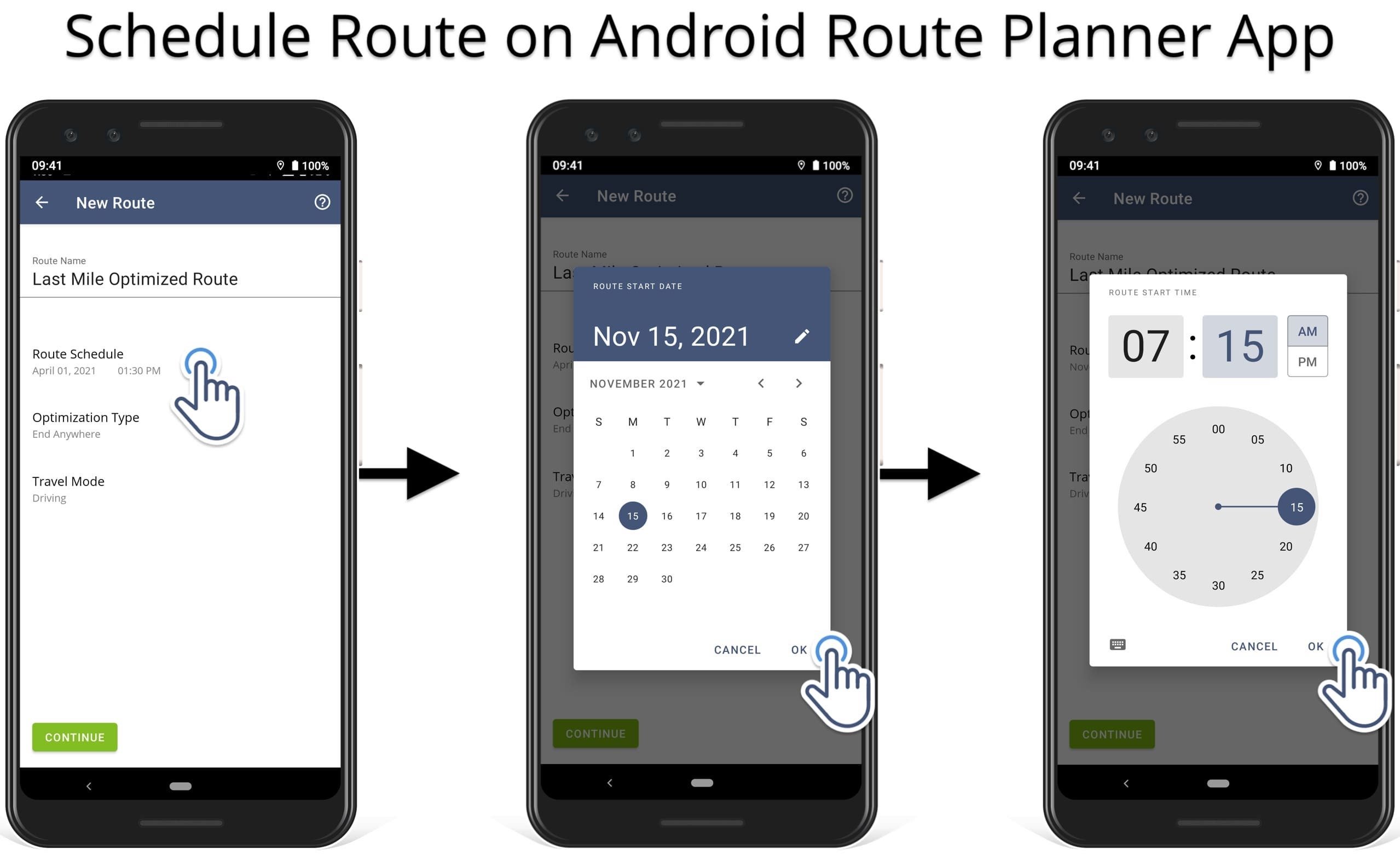 In a nutshell, you can use any of Route4Me's route planning solutions to plan, manage, and edit your routes. Furthermore, the system automatically syncs all the changes you make to planned routes across all the devices of different users associated with your Route4Me account.
Learn more about:
How to adjust the route settings on the Android Route Planner app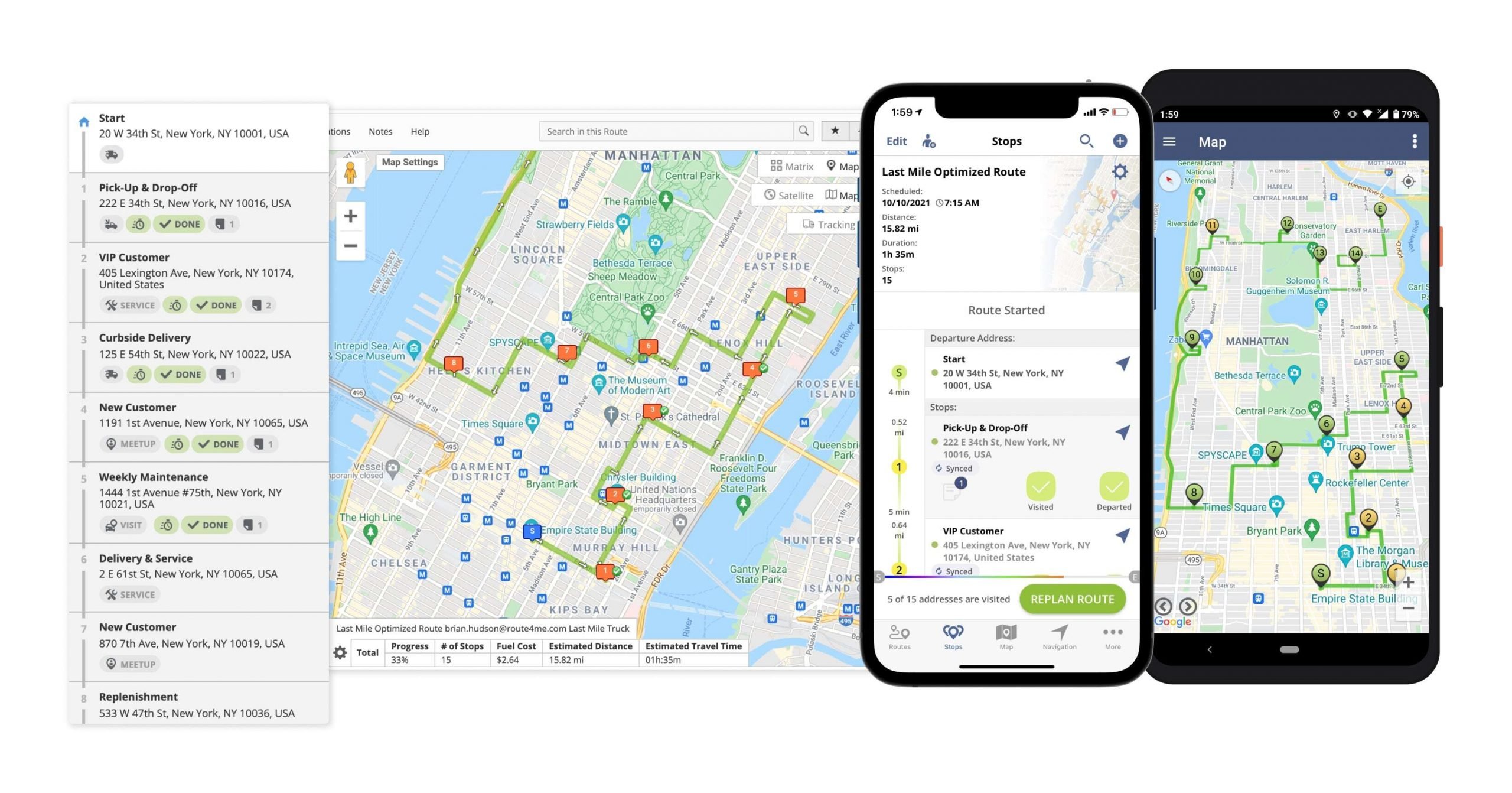 If you liked this request for proposal (RFP) post about how to adjust the route attributes of your planned routes using Route4Me's route optimization solutions, check out more Q&As!