How to Offer Curbside Pickup for Your Online Store in 2023
Although not a new concept, curbside pickup or click and collect gained more traction in the face of the COVID-19 pandemic – and if you didn't hop on the trend yet, chances are you're missing out on opportunities to sell more. But how do you offer curbside pickup for an online store in 2023?
Table of Contents
1. Connect Your eCommerce Store to a Curbside Pickup App
The first thing you need to do when adding curbside pickup to your services list is to sync online orders from your eCommerce store to a curbside pickup app. By integrating your eCommerce platform with a curbside pickup manager, you'll have an overview of new online purchases scheduled for pickup at each of your multiple pickup points – in a single app!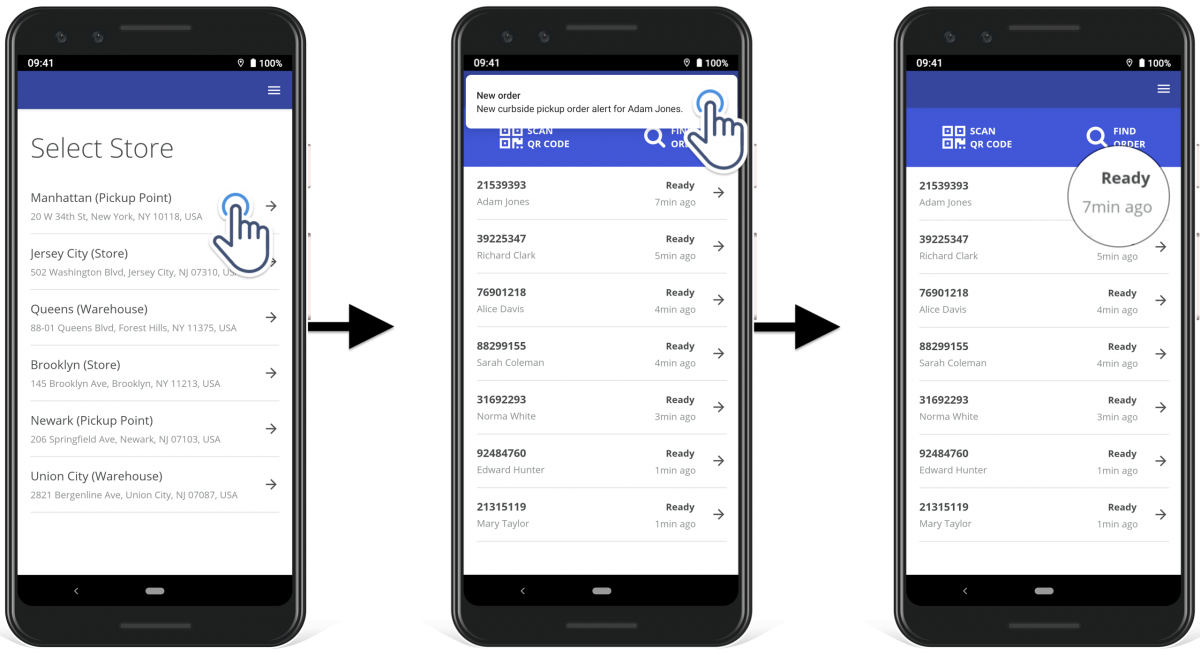 2. Track and Trace Curbside Pickup Status & Prepare Pickups in Advance
After receiving online orders into the curbside app, you can track the order status of each eCommerce order or online purchase. Moreover, the curbside pickup app will update you on which pickup store the customer should arrive at, the scheduled pickup time, and more customer details such as what the customer's vehicle looks like. Aside from this, the app will also notify you when the customer has parked at the pickup point and when they picked up their order.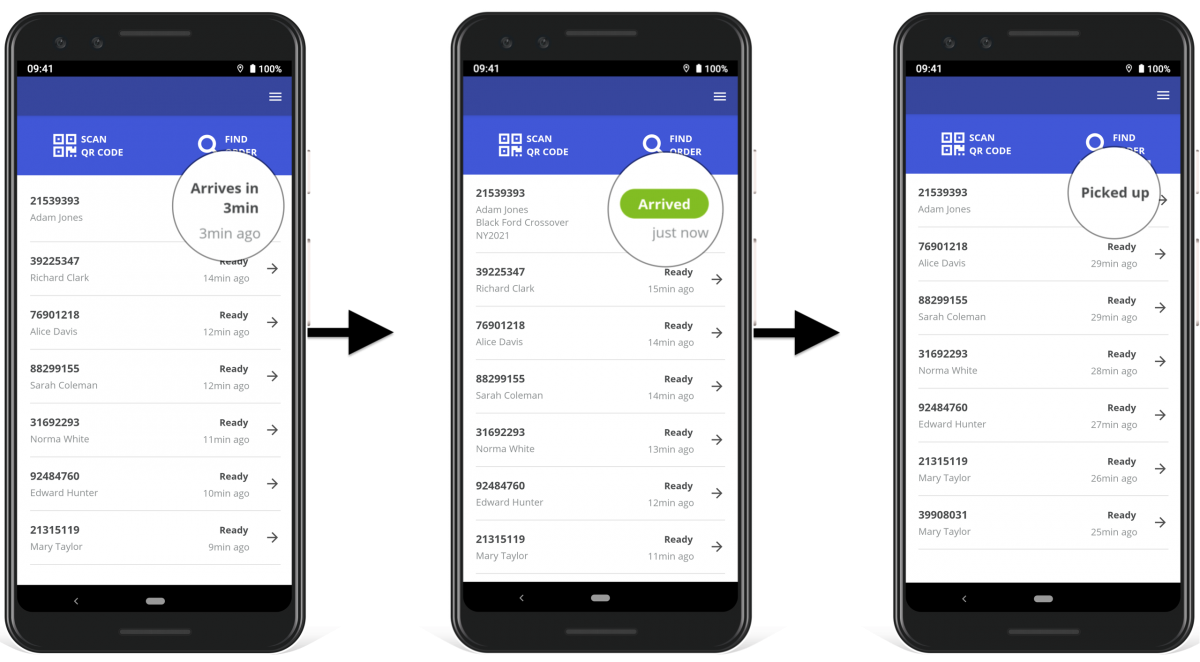 3. Provide Customers With Driving Directions to Navigate to Your Pickup Location
The pickup app will help you accomplish this step as well. You can let customers know how to reach your pickup point right from the app. Moreover, you can also offer information on your schedule and working hours, allow customers to schedule a pickup order, and provide contactless pickup.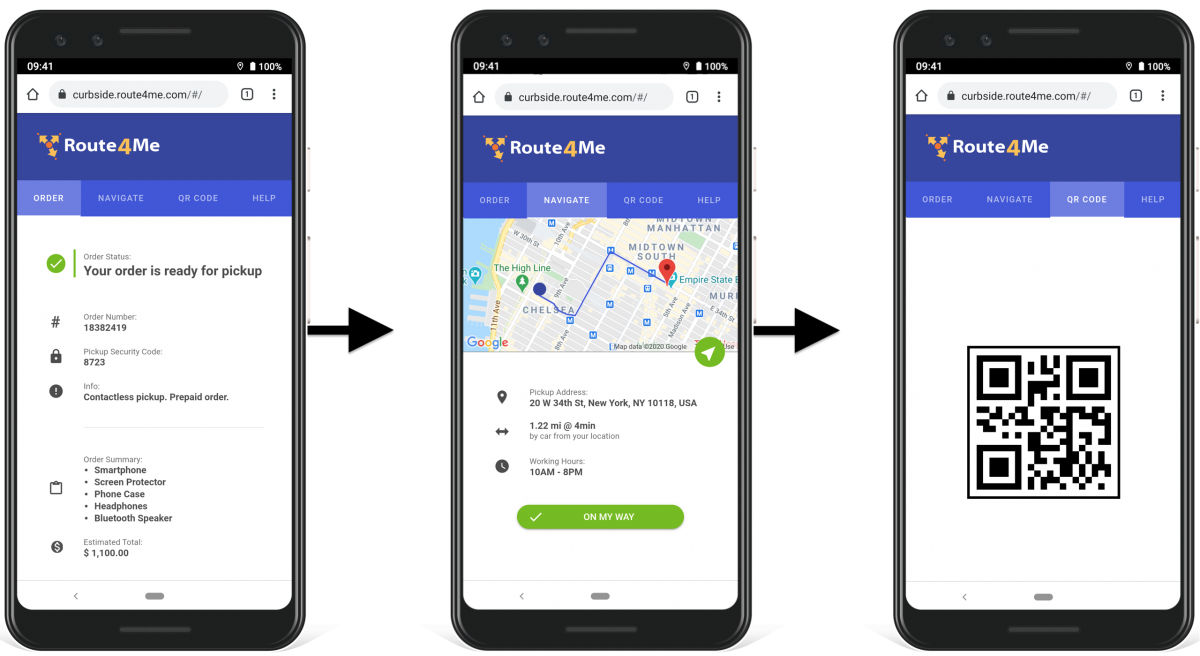 4. Securely Match Customers to Orders With QR Codes and Provide Contactless Pickup
The curbside pickup app will help you avoid mismatching orders and customers. The app generates a QR code that customers present when they arrive at the pickup point. This way, your employees will always load the right grocery pickup order or other types of purchases in the right customer's car, improving customer satisfaction and employee efficiency and performance.