What is the Route4Me Route Planner Barcode Scanner?
Route4Me's Route Planner Barcode Scanner is a mobile barcode scanning feature designed for various field operations. The barcode scanner feature is integrated into Route4Me's iOS Route Planner and Android Route Planner apps. You can use our barcode scanner to capture various types of encoded data by scanning digital or paper labels. Furthermore, you can attach the captured barcode data to route destinations, scan QR codes for order confirmation, and more.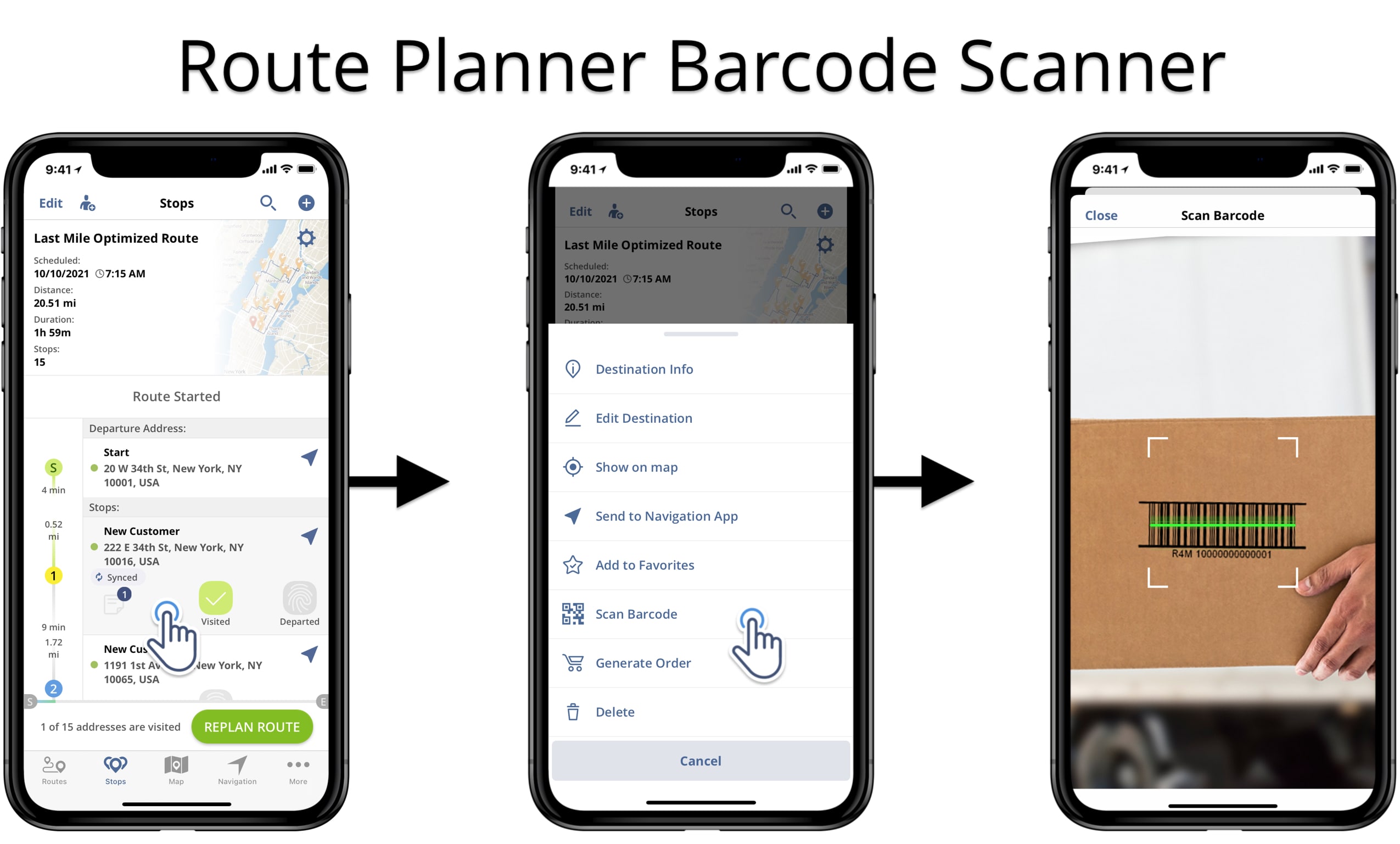 Route Planner Barcode Scanner Field Application
Route4Me enables you to use our barcode scanner app for multiple field operations and business purposes. For example, you can use the barcode scanner for sales, marketing, data management, order confirmation, etc. Additionally, our barcode scanner enables you to eliminate human error, increase data entry speed, make transactions on routes more secure, and more.
For instance, you can use the barcode scanner to attach various types of data to your route destinations. Additionally, you can set up the mandatory barcode reconciliation for your route destinations. In this way, drivers will not be able to complete orders without scanning the required barcodes to confirm order completion.
Learn more about using the barcode scanner on iOS and Android smartphones and tablets: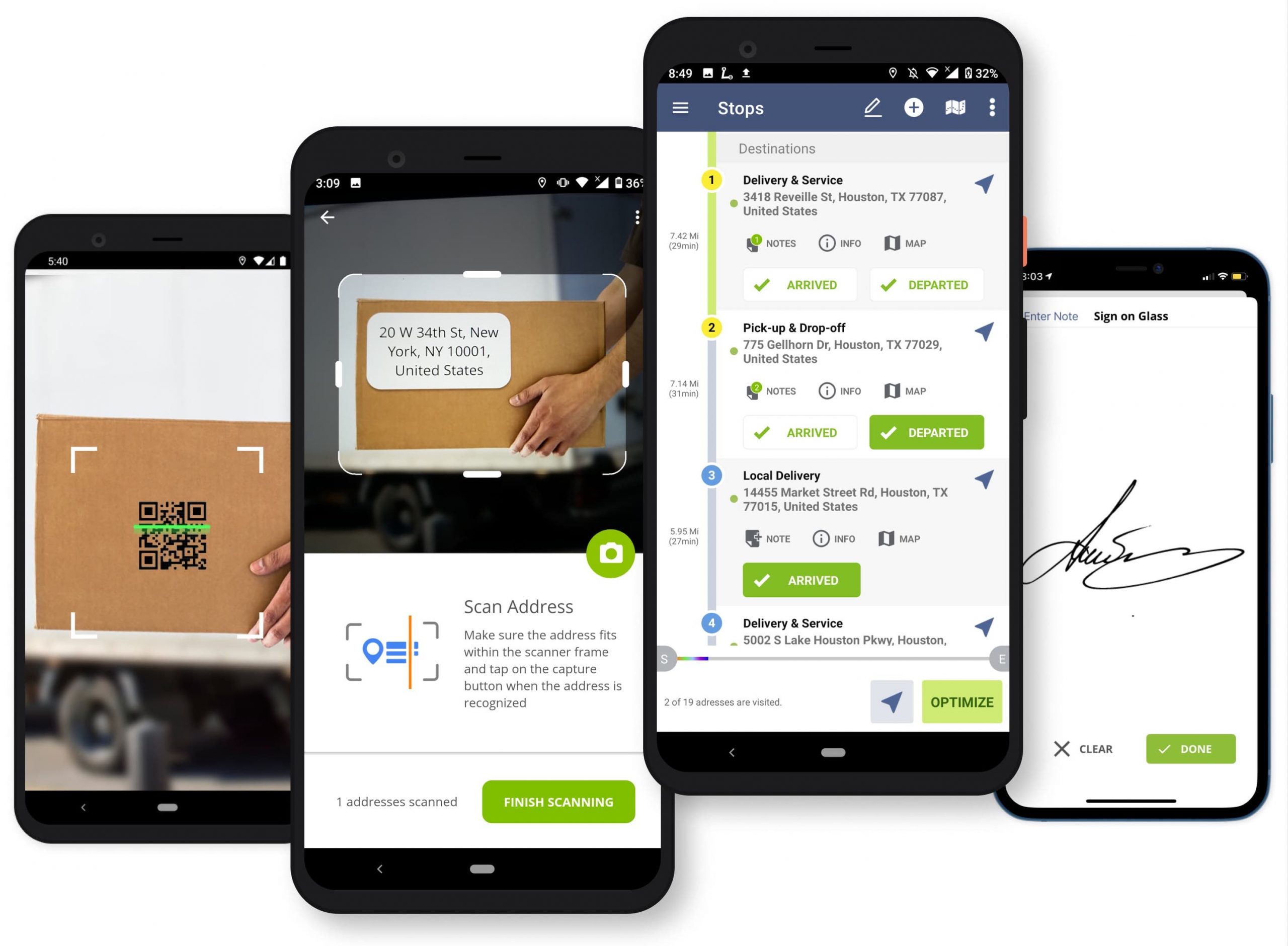 Supported Barcode Types
Furthermore, Route4Me's barcode scanner is capable of scanning and recognizing almost all types of barcodes. Some of the supported barcode types include QR codes, Universal Product Codes, PDF 417, Data Matrix, and many more.
Barcode Scanner Hardware and Software Requirements
Equally important, you can use our route planner barcode scanner on almost all versions of our mobile apps. Furthermore, our mobile apps are supported on multiple Android and iOS software versions. In this way, you can use the QR code scanner on any device that is running our mobile route planning apps.
Learn more about Route4Me mobile apps supported devices and software:
If you liked this request for proposal (RFP) post about our route planner barcode scanner, check out more Q&As!