Downloading and Installing Route4Me's iOS Route Planner on Your iPhone (Apple App Store)
Route4Me's iPhone Route Planner is designed to make your routing operations and field transactions as efficient and flexible as possible, allowing you to effortlessly plan, optimize, and navigate routes of any complexity on the go, create and manage users, generate orders, and much more. For more convenience, you can download Route4Me's iOS app on your iPhone with a touch of the button and get a free (no credit card or any other obligations) 7-day free test-drive. Thus, you can effortlessly explore all the benefits of optimizing your routes and experience firsthand how Route4Me can help you to improve your routing operations. NOTE: The only official and certified version of Route4Me's iOS Route Planner can be downloaded from the official Apple App Store page and billed through the Apple App Store or iTunes accordingly.
To download and install Route4Me's iOS Route Planner on your iPhone, first, open the App Store. After that, go to "Search" and then search for "Route4Me Route Planner" accordingly.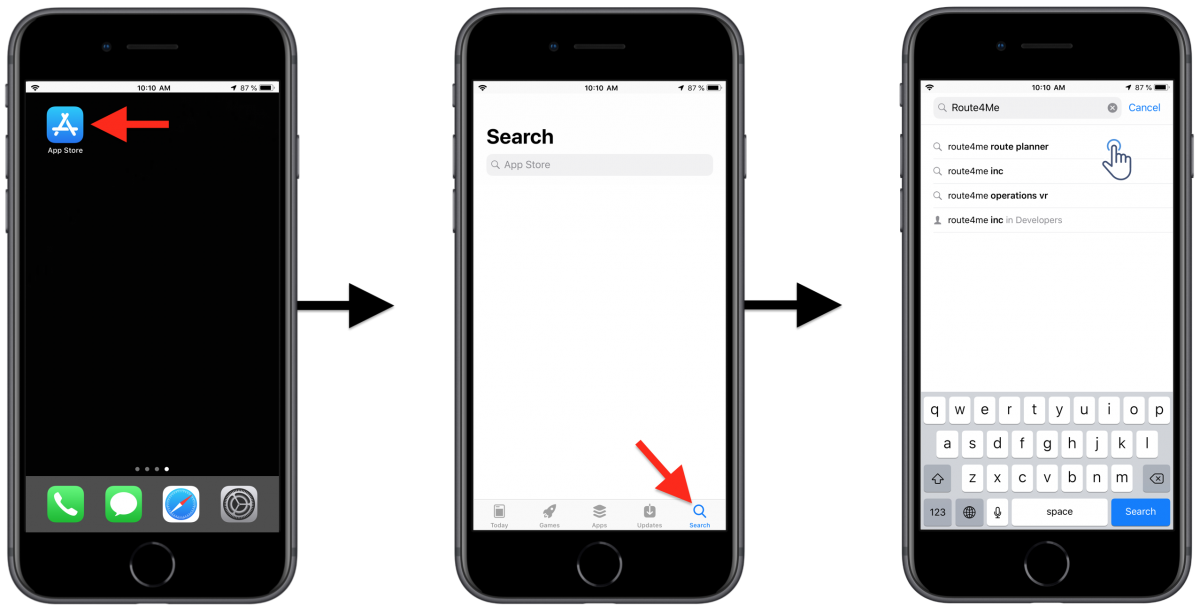 Next, open the app's App Store profile and then tap on the "Get" button to download and install the app on your iPhone.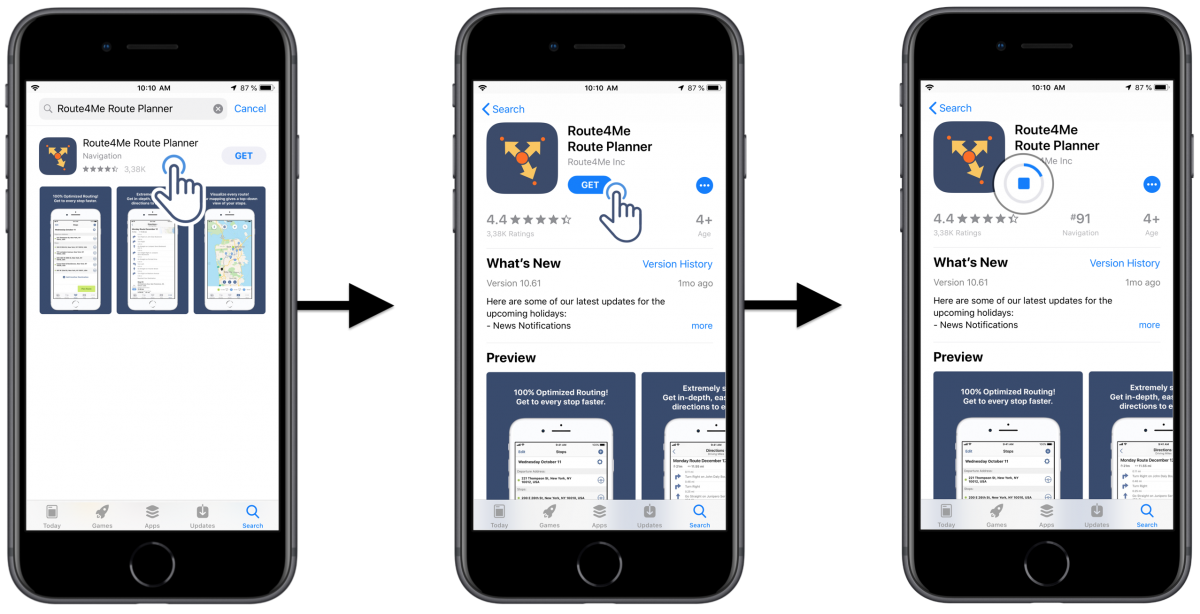 Once the app is downloaded and installed on your iPhone, it is added to the home screen from where you can open it accordingly.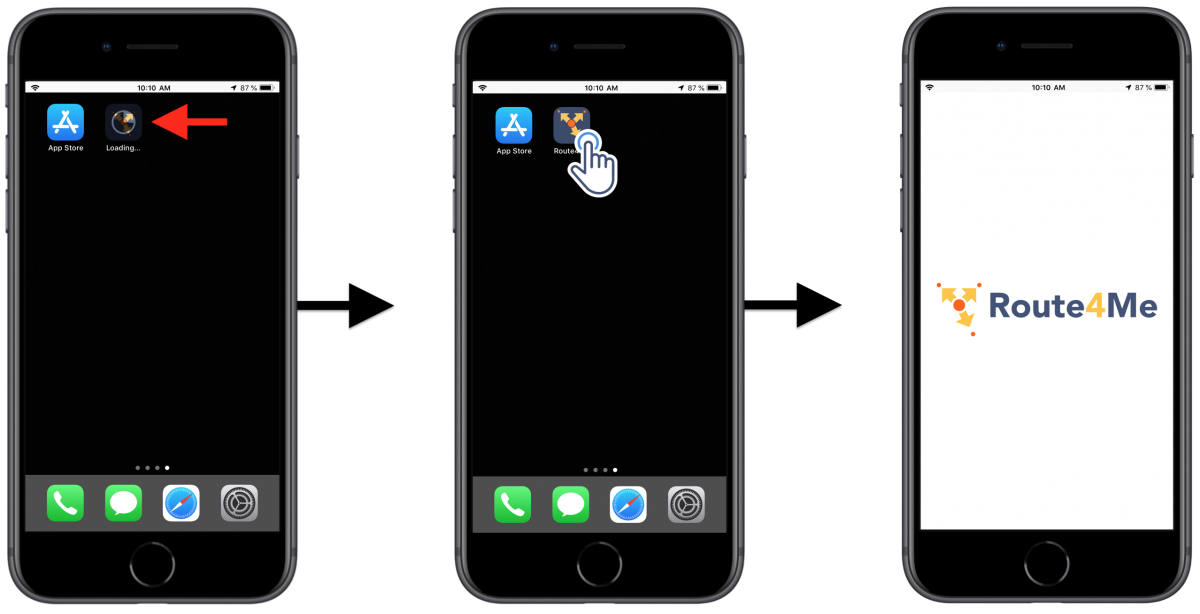 When opening Route4Me's iOS Route Planner for the first time, allow the app to use your location for showing your location on the map, planning routes, tracking your team members, etc. To learn more about adjusting the permission of Route4Me's iOS Route Planner on your iPhone, visit this page.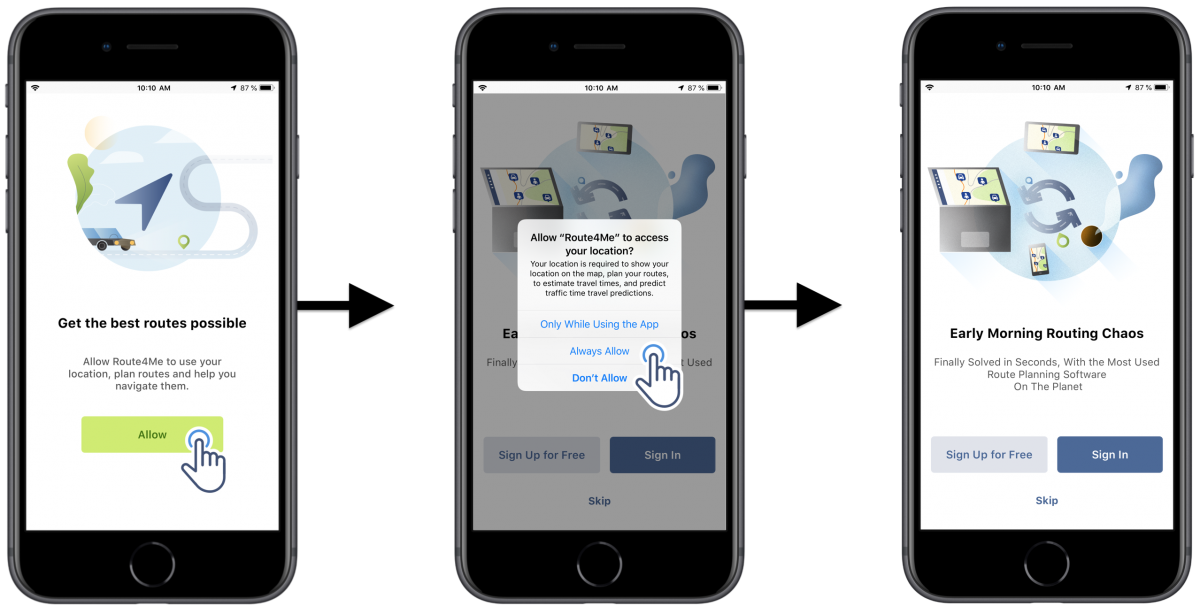 On the main sign-in screen:
– Tap on the "Sign In" button to log into the app. When you log into the app from different iOS or Android devices using your Route4Me account credentials, you automatically resume using the subscription plan associated with your account – you don't need to get a new subscription or restore the existing subscription. Route4Me's Mobile subscriptions are linked to the Apple account that is used for purchasing them and are billed accordingly.
– Tap on the "Sign Up for Free" button to register a new Route4Me Mobile account (learn more).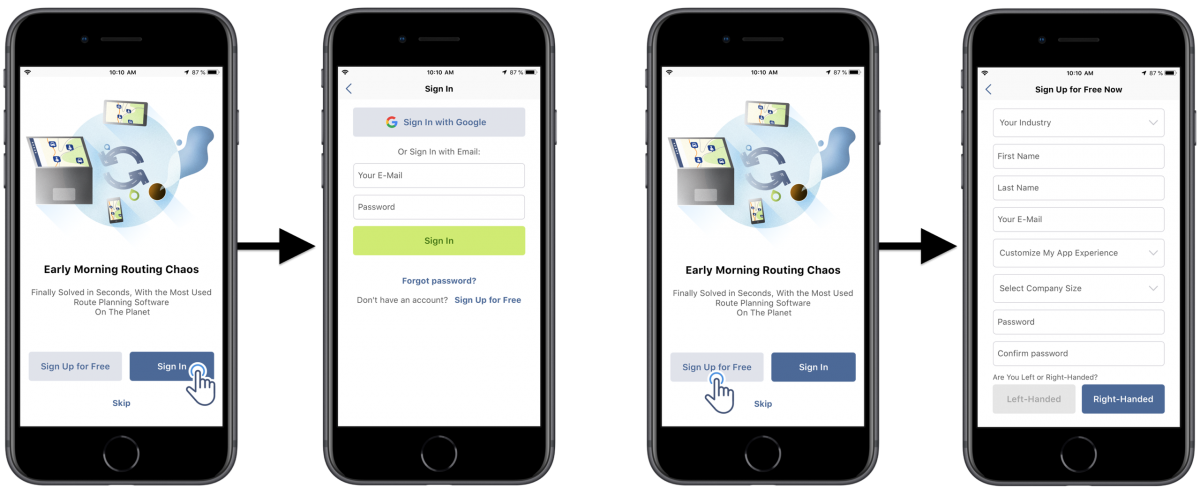 Visit Route4Me's Marketplace to Check out Various Modules and Add-Ons: