Delete Address Book Addresses – iPhone Route Planner
Route4Me's iPhone Route Planner is designed to make your routing operations and transactions as fast and flexible as possible, enabling you and your team to use a single secure centralized database for storing all information about customers, depots, commercial facilities, warehouses, and any other prospects or real-world locations that are relevant to your business (learn more).
To delete an address or contact from your Route4Me Synced Address Book, first, go to "More" from the navigation menu and then select "Address Book" from the list.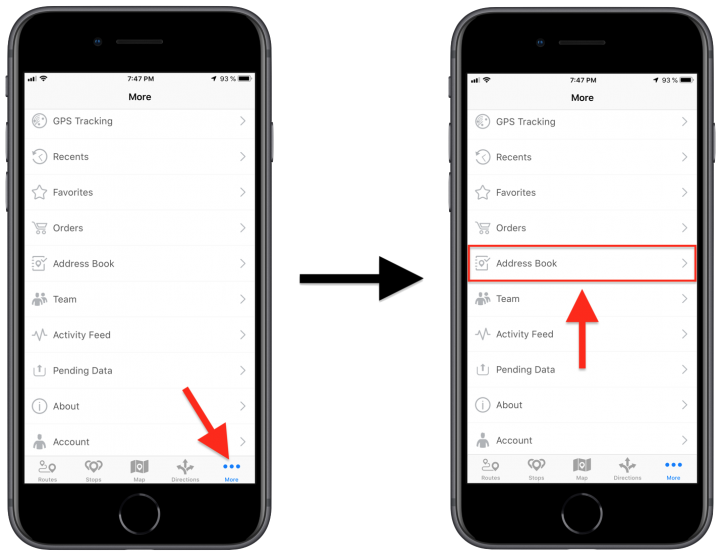 On the "Address Book" screen, swipe to the left on the address or contact that you want to remove from your Synced Address Book and then tap on the "Delete" button accordingly.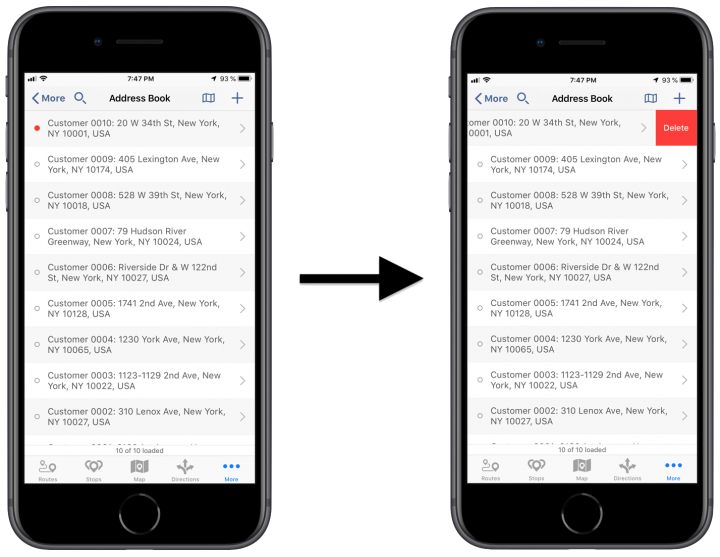 NOTE: Route4Me provides near real-time data synchronization across all associated computer and mobile devices so that all contacts and addresses that are deleted from the Route4Me Synced Address Book using Route4Me's iOS and Android mobile apps, become permanently unavailable on the Route4Me Web Platform and vice versa.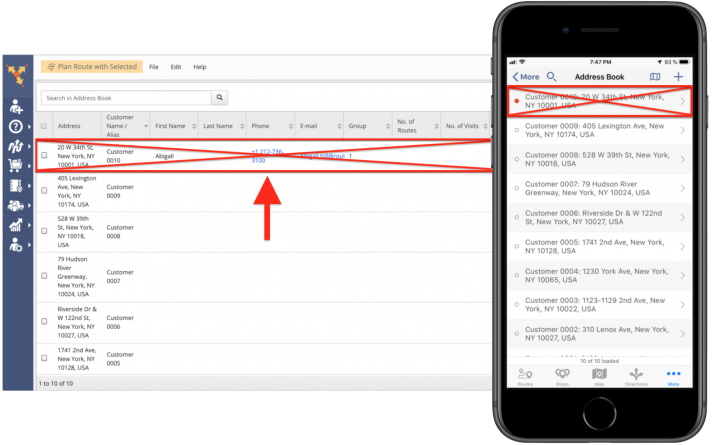 Visit Route4Me's Marketplace to Check out Associated Modules: