Live Chat in Activity Stream for Real-Time Team Communication
Route4Me's Activity Stream is an analytics and audit logging tool that enables you to assess the health of your business, audit the performance of your entire team, and view the history of all events associated with your routes. In the Activity Stream, you can find out when and what routes were created, when drivers marked destinations as "Visited" and when they actually arrived at those destinations, when notes were added to route stops, and many other relevant activities all in one convenient location (learn more). Moreover, the Activity Stream can also be used as a real-time chat room for direct communication between you and the team members assigned to the given route. Thus, you can exchange messages with your team members right in the same place where you collaborate on routes without having to switch between different apps. In addition to easier and more centralized communication, the live chat also helps to be more mobile and responsive in urgent and unpredictable situations.
To communicate through the team chat with the member that is assigned to a particular route, first, open the corresponding route in the Route Editor from the Routes List or the Routes Map.

Next, enable the Activity Stream on the interactive map by going to "Map Settings" and checking the "Activity Feed" box.

To activate the two-way chat, click on the chat icon in the top right corner of the screen. After that, input the message that you want to send to the member who is assigned to the opened route and then click on the "Send" button accordingly.

After the message is sent, the assigned member will get the corresponding notification on their Route4Me Android or iOS mobile app (or Route4Me Web Platform) and then this member will be able to view the received message using the Activity Stream on their device.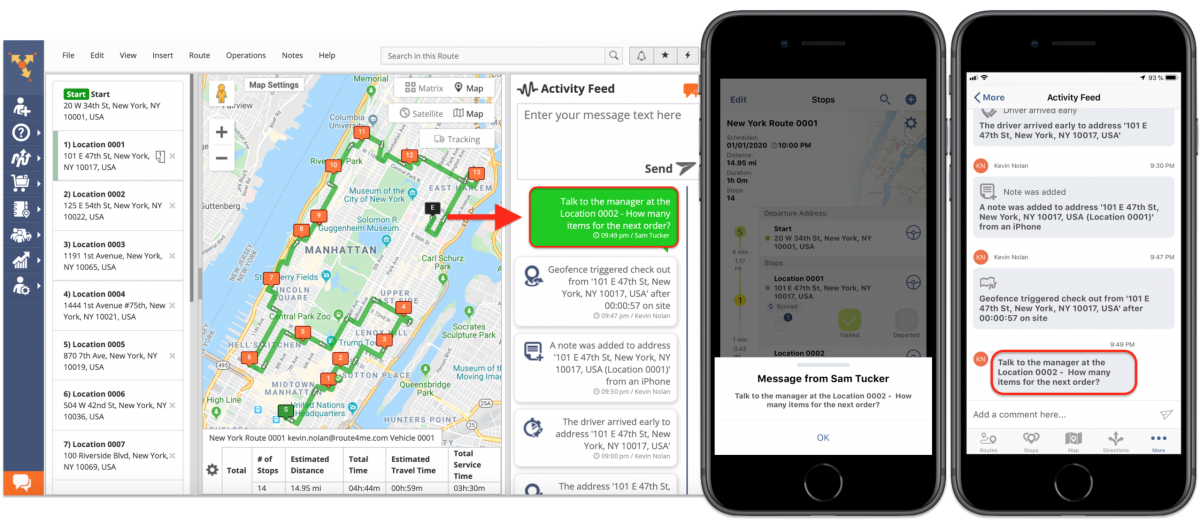 Alternatively, the member associated with the given route can send new or respond to the received messages using the Activity Stream on their device. All messages that are exchanged through the Activity Stream are sent and received in near real-time.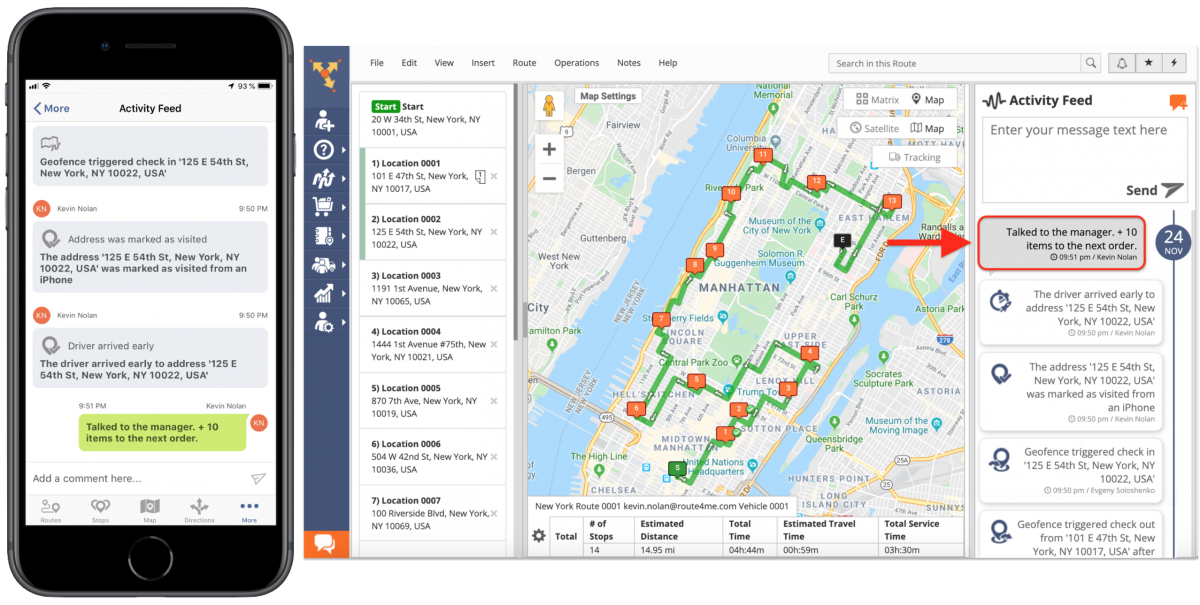 Visit Route4Me's Marketplace to Check out Associated Modules: